How to Create an Effective Video Content Strategy for Your Brand
There are dozens of routes to go with digital marketing, but video content marketing has proven effective for so many business owners.
Videos allow you to bring your content to life in a unique way. It gives viewers an experience that feels more interactive. Photos and written content are great, but videos offer a more lifelike experience.
Today, we're going to talk about what video marketing is, everything you need to know about creating a video content strategy and different elements to consider when broadcasting your video marketing materials.
Table of Contents
What is Video Marketing?

What is a Video Content Strategy?

Why is Video Content so Important?

How to Create a Video Content Strategy

Identify Your Goals

Create the Narrative

Outline Topics

Determine the Angle and Creative Aspects

Plan Your Video Type and Distribution

Create the Content

Conclusion
What is Video Marketing?
Content marketing is on fire since consuming information on the internet is such a popular preference. Video marketing falls under this umbrella.
Video marketing is using online video content as a way to reach your target audience. You share information that is relevant to your product or service as a way to reach potential customers.
Video marketing comes with countless ways to share valuable information to your audience.
What is a Video Content Strategy?
A video content strategy is a plan that you create that determines what sort of videos you need to create in order to connect with your target audience and reach your goals.
Your video content strategy is one part of your marketing strategy. It breaks down which videos you will create, and it outlines what type of videos you will create and what topics you will cover.
Consistently creating high-quality content that follows a solid video marketing strategy helps you to increase your video views. Increased views with the proper calls to action will result in greater conversions.
Why is Video Content so Important?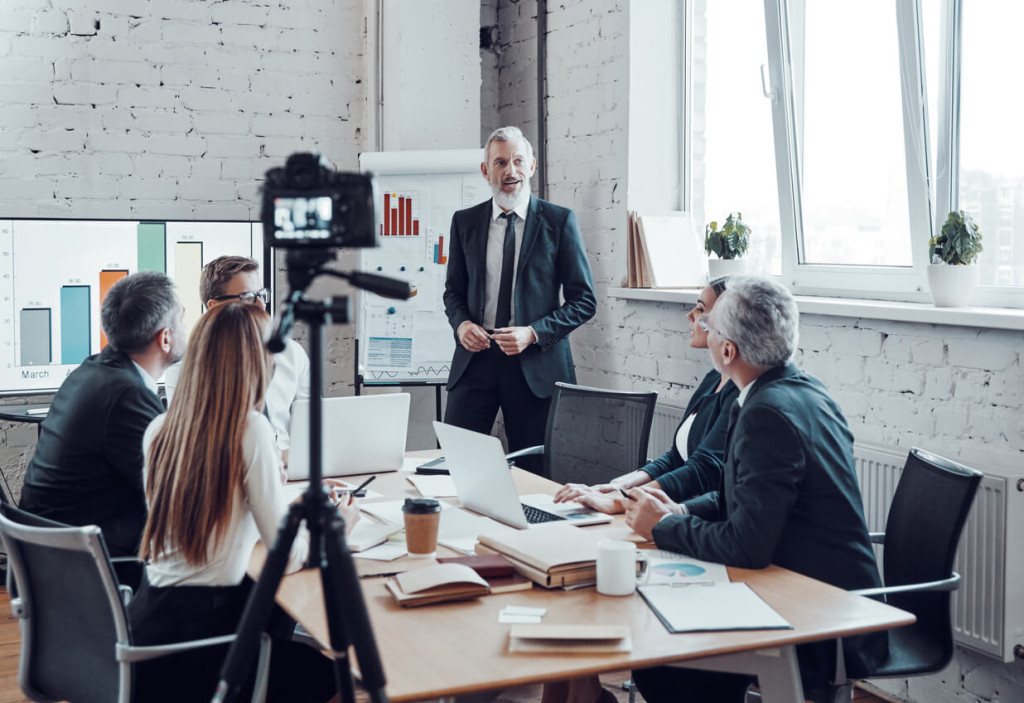 The growth of the internet has made video streaming a normal part of day to day lives. Over the past few years, people have started streaming video on their mobile devices and laptops more and more. In fact, people spent more than 1.1 billion hours on live streaming content last year.
As a response, many businesses have incorporated video content into their marketing strategies.
Here are a few benefits of video marketing for businesses:
Makes your brand more personal and easy to relate to

Resonates with people who prefer to consume information through video rather than reading

Gives you more control over your message

Can combine both audio and visuals to give a more well-rounded experience for the consumer

Videos can easily be added to emails and blog posts to add dimension

Great for SEO when published with keyword rich titles and descriptions
Another great perk? If you broadcast your video content directly on your site, you can repurpose your video footage to create content for your social media profiles or even paid ads. It's definitely a win-win.
Even if your content marketing strategy is not video-centric, it is a good idea to diversify the channels that you use to distribute content. If you rely on just a blog or a certain social media platform, you're leaving so much money on the table.
Adding another form of content marketing, like video content, allows you to reach even more potential leads.
How to Create a Video Content Strategy
Now that you understand the value of creating a video content strategy and all of its moving parts, it is time to create a video content strategy of your own.
You'll start with planning your goals, creating a narrative and planning topics before you move into creating and distributing your content.
Let's talk a little bit more about what these steps will look like for you.
1. Identify Your Goals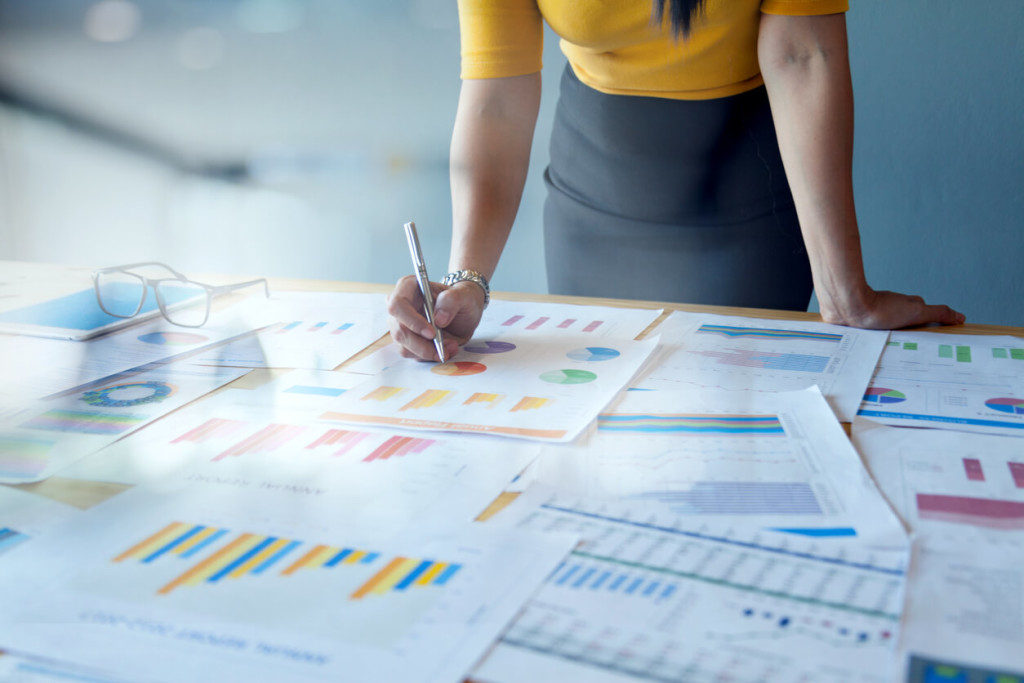 Identifying your goals right out of the gate is the perfect way to set yourself up for success.
Ask yourself these questions:
What do we hope to accomplish?

What sort of conversions are we looking for?

Who are we creating content for?

What sort of information does our target audience want/need to know?
Set your goals around your answers to these questions.
2. Create the Narrative
In order to really connect with your audience, you have to figure out what your story is, what their story is and how you will merge the two.
Their story will involve a problem that you have a solution for. Your story will be what gives you the legitimacy and credibility to help them with that problem.
At this point, your job is to continue the entire narrative by guiding them to success. Show them that you empathize, and reveal that you have the ability to have the power to help them reach their goals.
Understanding the emotions that your target audience links to success and tapping into these emotions will help you bring things full circle.
The essence of this narrative needs to be applied to any content you create, so it should shape your entire video content strategy.
3. Outline Topics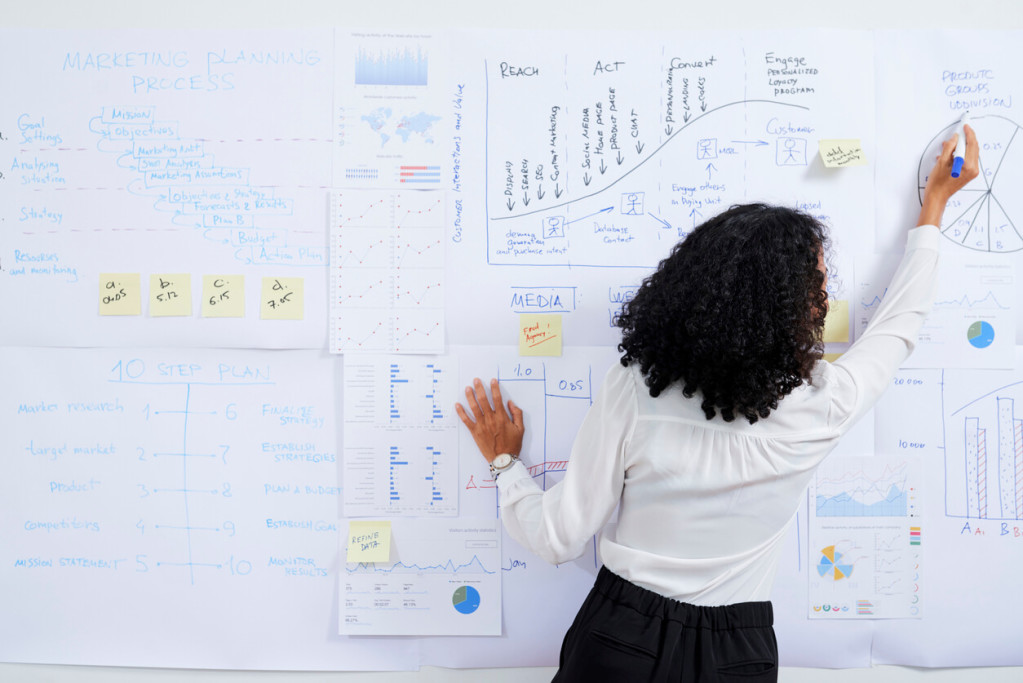 One of the most important parts of creating topics that your target audience is actually interested in. If you've conducted market research, you likely understand your ideal client's pain points. Take this information and choose topics that will add value where your ideal client is lacking.
Here are some types of topics that you can create videos about:
How to's

: create tutorials that relate to your product or service

Product/services

: provide information that relates directly to the product or services your business offers

Area of expertise

: create content that shows your team's expertise on related topics

Testimonials

: make videos that share the experiences of past clients

Interviews

: interview teammates or specialists in your industry that can provide unique viewpoints and information related to your business
Take these broad ideas and fill in the gaps with content that is unique to your business. Think about what sort of questions your ideal client is asking and give them the answers.
It's a great idea to incorporate seasonal content and content that follows trends in pop culture. As long as your content remains valuable and on-brand, the sky's the limit.
As you look for topics, be sure to do some keyword research for search engine optimization (SEO). This will show you what people are searching for and what sort of keywords you should be targeting. SEO is a great way to get your content in front of warm audiences.
4. Determine the Angle and Creative Aspects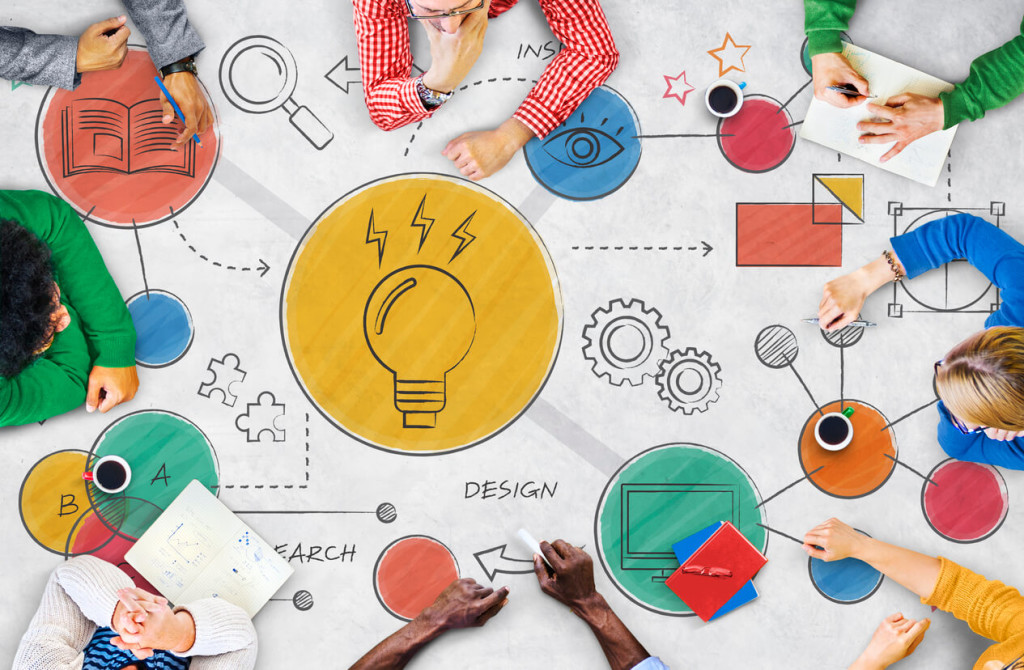 Once you've sorted out a list of topics to create content about, determine what sort of angle you're going to take and how you will present this information in a unique way.
It is okay to create video content on topics that have already been covered but make sure that the angle you take is unique. Also, add as much additional value as possible.
Beyond your angle, consider different ways to present the information. Perhaps you could use an animated infographic sort of approach. Maybe you want to have a member of your team sit down in a studio and talk directly to the camera. You could even compile videos of behind the scenes and share a message that way.
Beyond the cinematics of your video, you will have to decide whether you want to broadcast live or upload previously produced content.
Experiment with video styles and see what your audience responds best to. After all, connecting with your target audience is the ultimate goal.
5. Plan Your Video Type and Distribution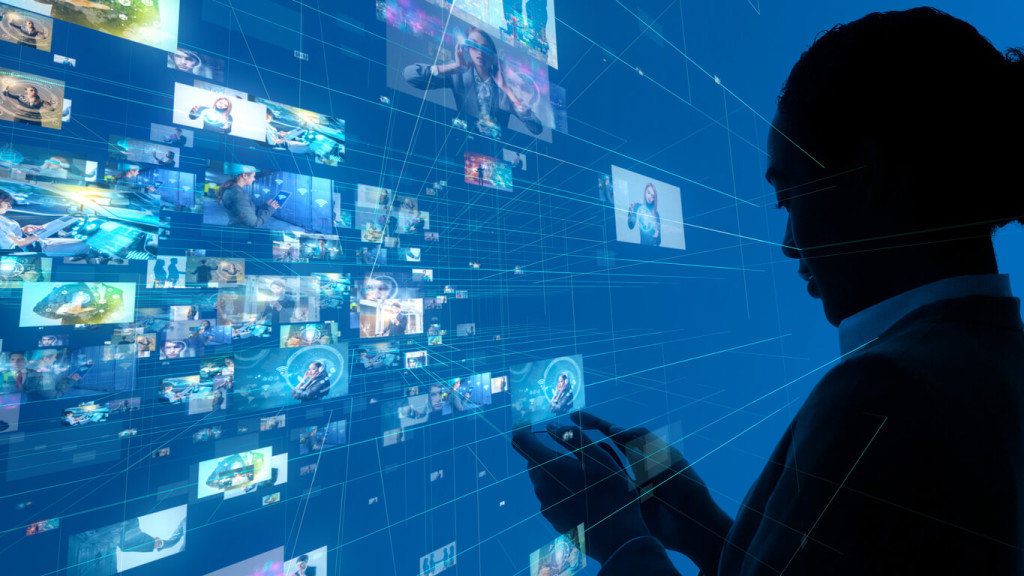 There are a couple different ways you can distribute your content. The two most popular are live streaming and VOD.
Both of these distribution options come with their own benefits. But there is one thing that they share: the need for a professional streaming solution.
Understanding the purpose and importance of different types of video will help you create a video content strategy that is most effective for your business.
The way you plan to distribute your video content will determine what type of video you will create. For example, live stream videos are broadcasted as they are formed. Videos that require animations, extensive edits or special effects will be broadcasted in a VOD format.
While it is totally possible to broadcast video content on Youtube and other free platforms, this method poses issues of limitations in ownership, monetization, and customization.
Here's the breakdown of live streaming and VOD and how you can use them in your video content strategy.
Live Streaming
Live streaming video content is a great way to connect with your audience and build a stronger sense of community around your brand.
There are two ways to go when running a live stream video. You can choose to livestream on a public or private hosting platform.
We recommend using a private hosting platform that allows you to create a video player on your website. Using a professional hosting platform gives you total control of your live stream and the page where it's posted.
VOD
While many amateur broadcasters and startups use Youtube to provide video content on demand, we recommend adding a video player to your website. This brings your viewers to your website and gives you total ownership of the content.
In order to make this happen, you'll use a secure video hosting platform that has VOD capabilities.
It is a good idea to look into streaming solutions that are specifically designed for video content marketing. Using a specialized platform will give you the exact tools and features you need to broadcast your marketing video content.
6. Create the Content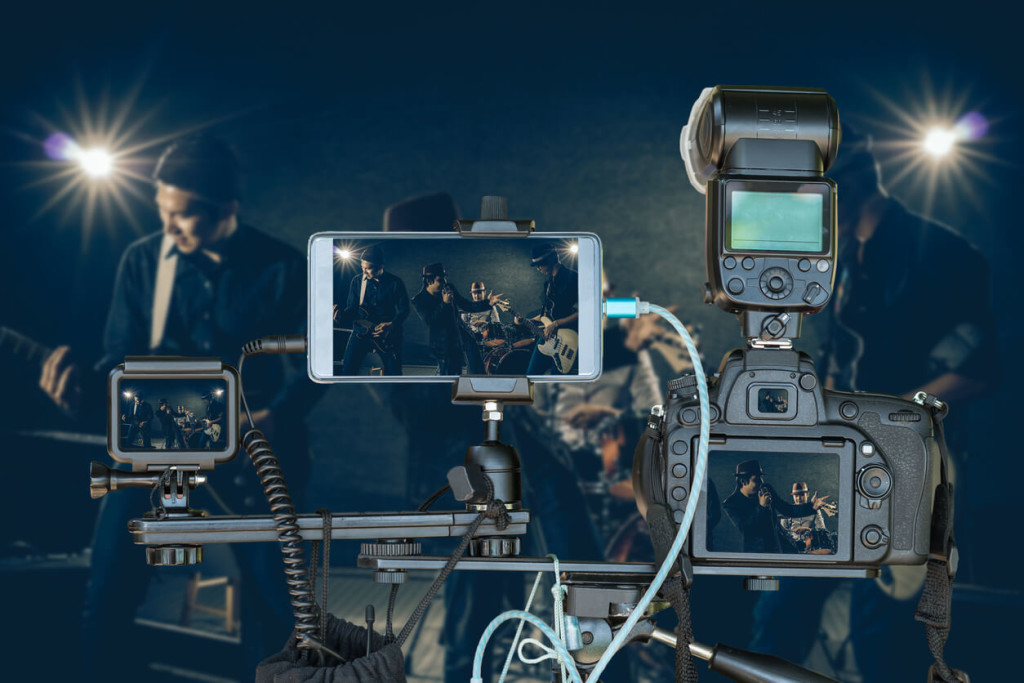 Once you've planned your content strategy, it is time to get filming. Depending on whether you decide to live stream your videos or make them available on demand, you will need professional recording equipment.
In both cases, you need professional video and audio capturing equipment. A tripod, lighting equipment, and other accessories that will enhance the quality of your video are also a good idea.
If you are live streaming the video, investing in encoding equipment is also necessary.
The most important thing to remember when creating your video is to relax and be yourself when on camera. Your audience will relate to authentic content.
Conclusion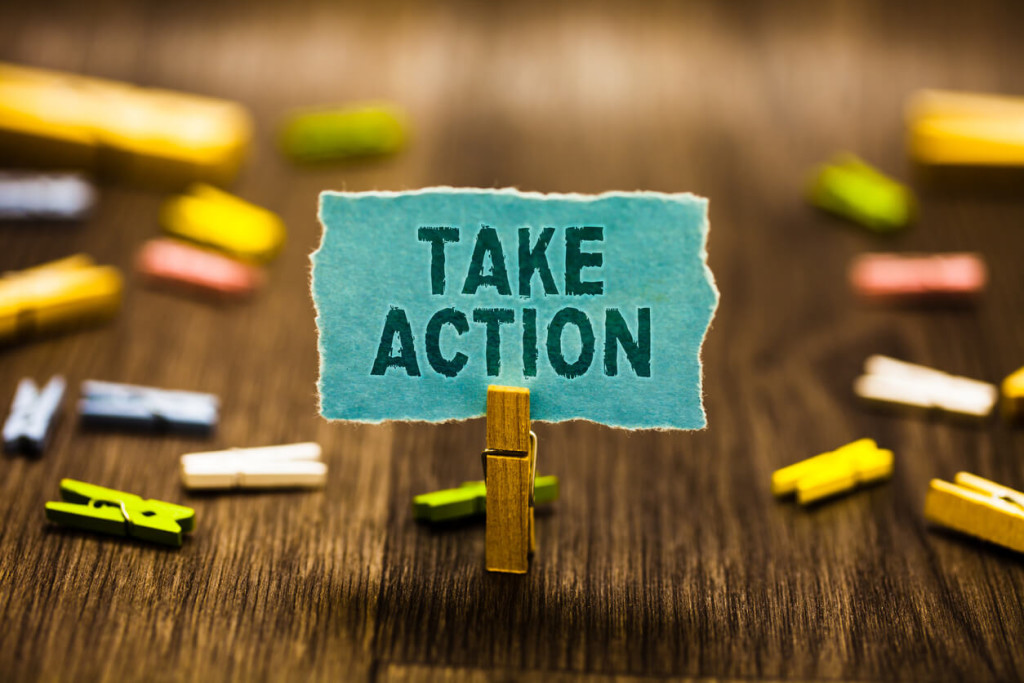 Now that you have a better understanding of the purpose of and the process behind creating a video marketing strategy, you are ready to make one of your own.
From goal-setting to content creation, keeping your audience at the forefront of your mind is important. Your entire video content strategy should be created to connect with them.
With the help of the proper streaming solution, you can execute your content strategy and broadcast your video content on your own website, share valuable information with your audience and turn viewers into customers.
Ready to launch your video marketing campaign? Dacast has video hosting packages designed to help you broadcast video content on your website. We have a variety of pricing plans so that you can choose one that best fits your business's needs.