Video for Sales: The Definitive Guide to Accelerating Lead Generation
Every business wants more leads, ready to make a purchase, and become a loyal customer. But finding and closing those leads can be time-consuming and frustrating.
To help you stand out from the crowd, you need tools and techniques that catch the attention of your prospects. 
Using a video strategy in your sales process is a great way to show everything your company has to offer potential customers, engaging them more effectively than traditional fliers and whitepapers. In this guide, we will show you why using video for sales is important, how to use video selling software to prospect and close deals, as well as what features to look for in the right platform.
Table of Contents
The Importance of Using a Well-Rounded Sales Strategy

Video is a Powerful Method for Generating Leads

How to Use Video in Your Sales Pitches

Product Demos

Tutorials

Pre-Recorded Video Pitches

Testimonials

Valuable Tools for Hosting Videos for Sales

HTML5 Video Player

White-Label Capability

Advanced Privacy and Security

Live Video Recording

Sales Video Case Study

Conclusion
The Importance of Using a Well-Rounded Sales Strategy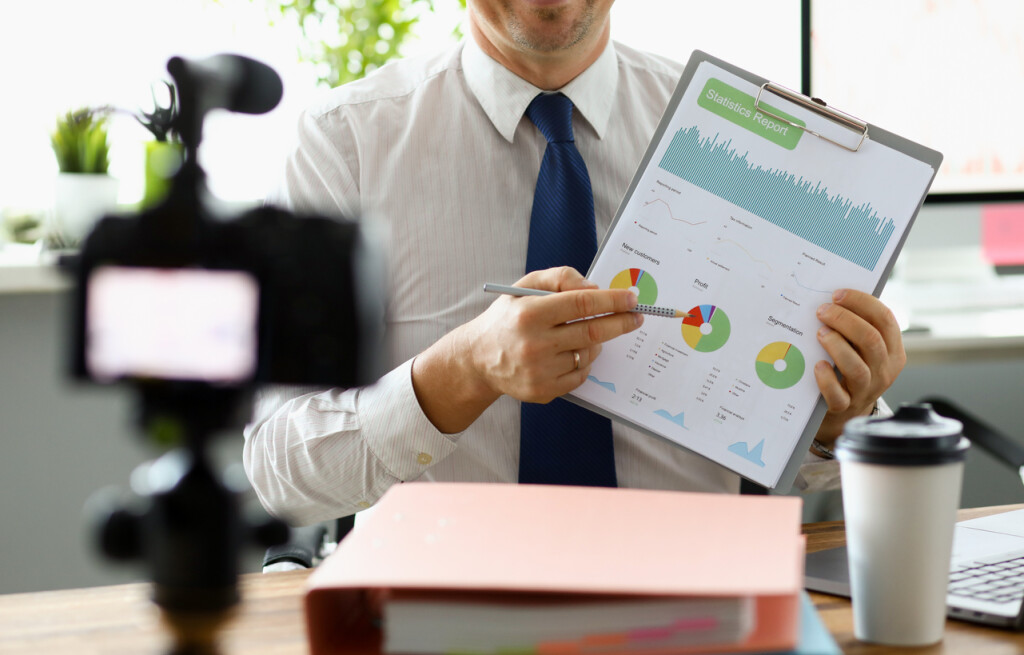 You've worked hard to fine-tune your sales strategy for maximum effectiveness while saving yourself as much time as possible. Adding video in as part of that sales strategy can help you be more effective while also saving you even more time than before.
According to marketing training firm IMPACT, marketers and salespeople who utilize video grow revenue 49 percent faster than those who don't make video part of their overall strategies. 
Rather than sending a text-based email to a prospect that extolls the benefits and virtues of your offering, video allows you to show them how your product or service can help them. Creating prospecting playlists of product demo videos, recorded client testimonials, and friendly, engaging sales pitch videos gets your content noticed by your prospects.
You spend hours, sometimes dozens of hours, carefully crafting emails, brochures, and other static content to use in your outreach. All that time is wasted if your prospects only skim your emails, or even delete them because they don't have the time to wade through all the information.
With nearly everyone receiving work email even when they're away from their desks, it's important that you capture your prospect's attention at the moment they're opening your email.
If a prospect is standing in the grocery checkout line, for example, they're not likely to pass the time reading through a long email or viewing a brochure that doesn't display well on their mobile device. However, that prospect may view a video you've sent in an email, and if what they see intrigues them they will revisit the video later to better absorb the information.
Video prospecting allows you to mix and match the content you send based on your prospect's needs.
For a completely cold lead to whom you're reaching out for the first time, you can send videos that introduce your company and what you have to offer, as well as client testimonials to begin showing them the benefits you provide. A warmer lead who already knows about your offering can be sent videos targeted to overcome their specific objections to buying or to answer questions they have.
This dynamic content, where your prospects can actually see the benefits of what you have to offer and hear from real people, can hold their attention longer and go a long way toward converting them from prospects and into customers.
Video is a Powerful Method for Generating Leads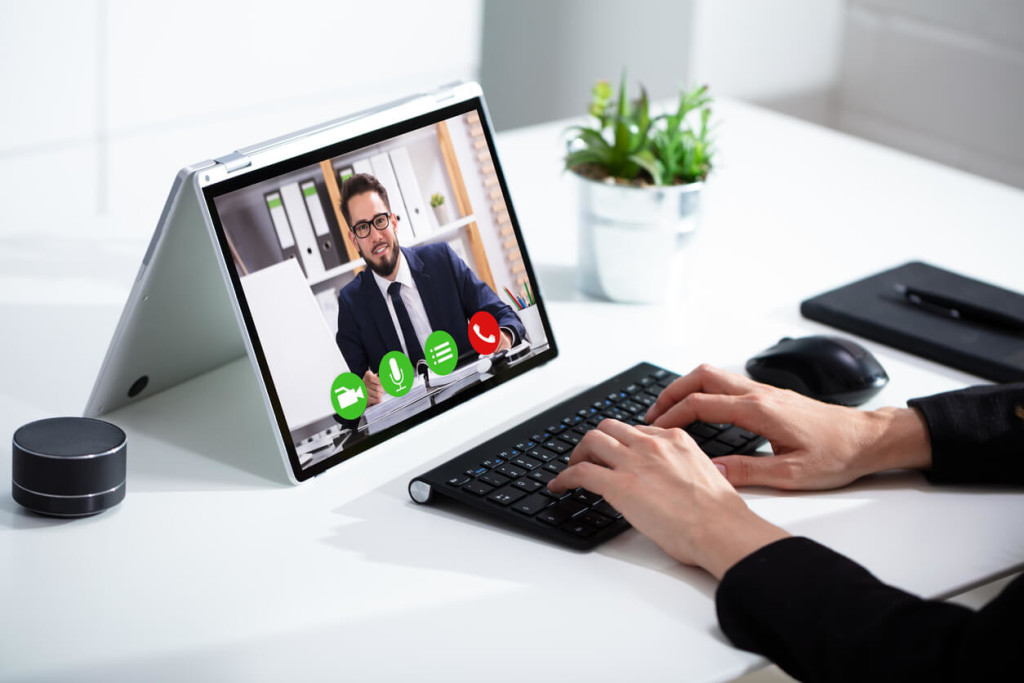 Not only is video content valuable when interacting directly with prospects one-on-one, but it is also a powerful tool for generating inbound leads.
Adding video for lead generation to the landing pages of your website can increase conversions by more than 80 percent, a staggering number that speaks to the power of dynamic visuals over words and photos. Pairing these video landing pages with an email capture module gives you a frequently refreshing list of potential prospects to reach out to, without you having to go hunting for them.
You can multiply the impact of the videos you embed on landing pages by including them in marketing emails you send and sharing them on social media.
Much like your overall website content, you can create lead generation videos to speak to different audiences at different stages in the buying process. 
For those who don't already know much about your brand or your product, content can be centered around introducing your offering, showing the benefits of your product or service, and introducing your company. Prospects who are in the consideration phase and still deciding which company to choose can be shown client testimonials and product demos. For those ready to buy but who still need a little push, create how-to videos to highlight how easy or beneficial your offering is.
The more video lead generation content you create for your brand, the more options you'll have to reach prospects at various stages of the buying journey, and the more successful your efforts will be overall.
How to Use Video in Your Sales Prospecting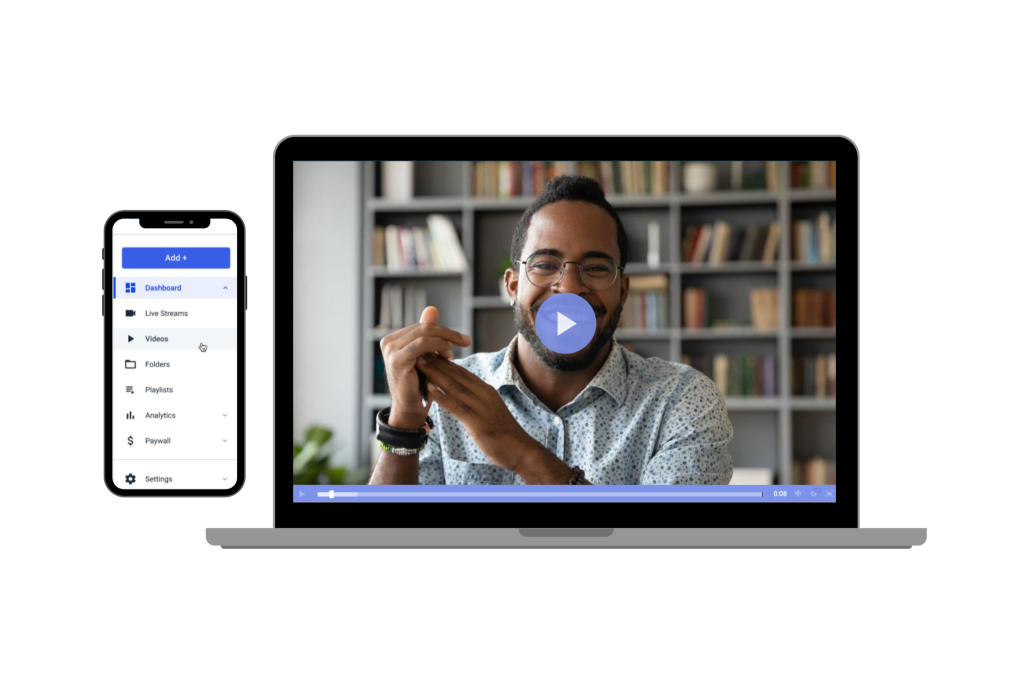 Generating leads with video in your prospecting isn't one-size-fits-all; as you evolve your sales strategy and get more confident using video, you can be ready with a video to suit almost any potential client need.
Some of the most common types of videos used in the sales process include:
Product demos

Tutorials

Pre-recorded video pitches

Testimonials
Creating these common types of videos for your sales strategy will give you a good start toward developing a comprehensive, engaging sales process that includes lead generation video content.
1. Product Demos
If you sell a product, especially something that's relatively new or unique, product demonstration videos are crucial to raising awareness of what you have to offer.
Show the product in its entirety, and how it's used. Highlight any unique or especially enticing features, and ensure that any narration is clear and friendly. Explain some of the benefits of choosing your particular product over others in the same space. 
2. Tutorials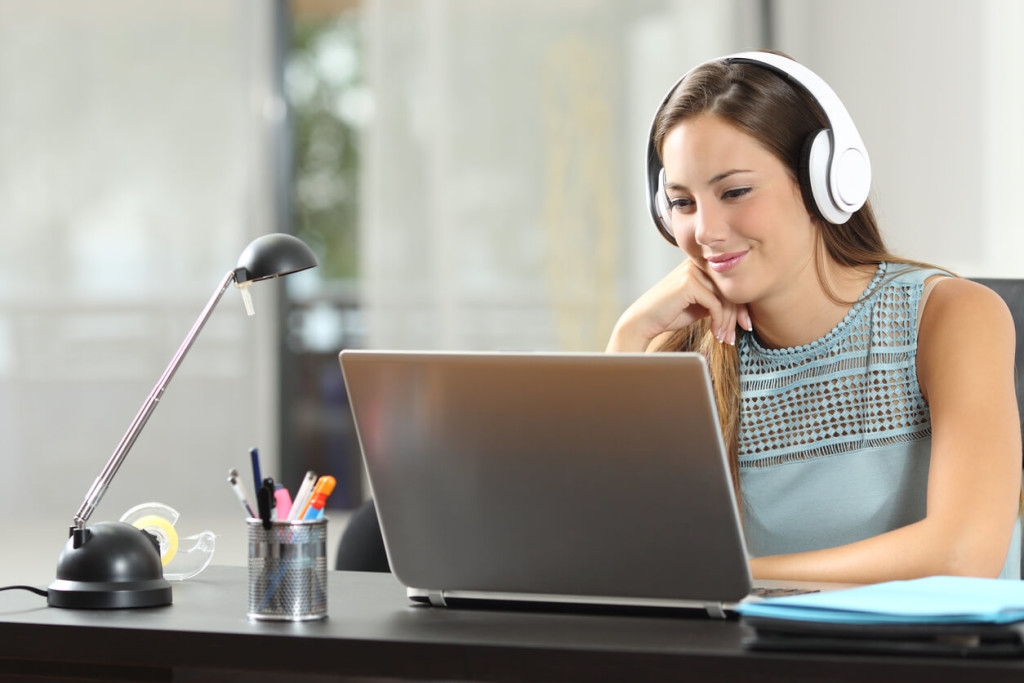 Tutorial videos go a step beyond the basic product demo videos. 
Rather than just showing the product as a whole, tutorials dig a little deeper into specific features of your product. For a software product, for example, individual videos highlighting the reporting features, the search function, or the storage and organization features of your platform can help prospects better envision whether your product will meet their needs.
When recording these videos, make sure the narration is free of any specific jargon that could confuse prospects, unless your product is utilized by a very small subset of people who would understand the terms you're using. 
You want these videos to be accessible and understandable by your audience, so they don't feel as if there will be a large learning curve they'll have to overcome when they purchase.
3. Pre-Recorded Video Pitches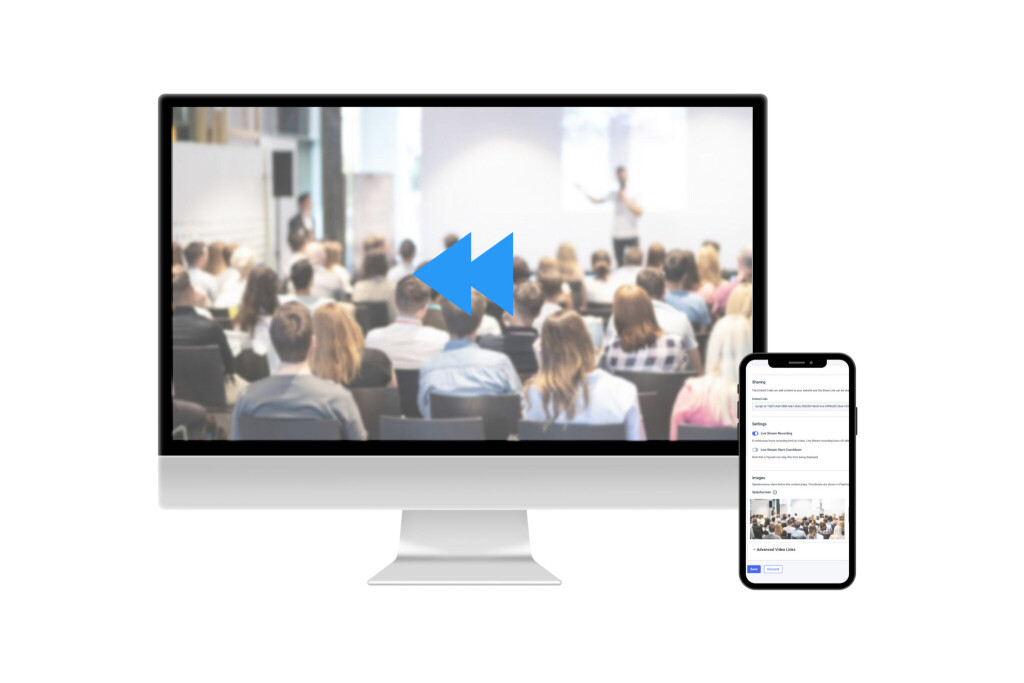 If cold prospect outreach is part of your sales strategy, creating an introductory video where you pitch your company to a potential client can be effective.
This video should include your face and voice, giving the prospect continuity in the sales process and the feeling they already "know" you during your first meeting or phone conversation.
Introduce your product or service, briefly go over some of the benefits of choosing you over other similar offerings, and encourage them to set up a time to discuss your offering one-on-one. 
4. Testimonials
There's something very powerful about seeing how a product or service has helped another person when it comes to convincing a lead to make a purchase.
Seek out your most dedicated, passionate customers, and ask them to sit down for a recorded interview about how your product or service has impacted their life. Prepare a list of questions beforehand to ask during the interview, including having the customer talk about the problem they were looking to solve when they found your offering, how they use it in their day-to-day life, and the impact it has made on their work or home life.
You also can use snippets of these longer testimonial interviews in other types of video content to magnify their impact.
Valuable Tools for Hosting Videos for Sales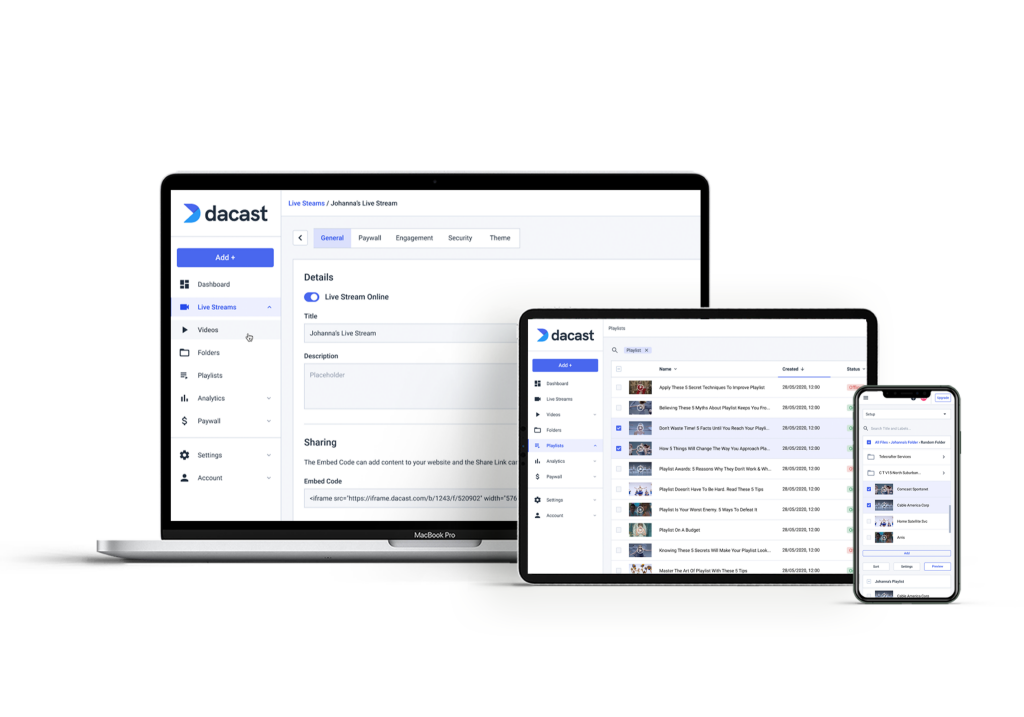 When beginning producing video content for sales, many companies turn to YouTube or other free services for online video hosting and sharing their videos.
This may seem to be a good idea on the surface, as the tools can be fairly intuitive to use and aren't going to cost the company a lot of money if they decide they don't like them.
However, platforms such as YouTube aren't designed for business use, where first impressions are everything. These embedded players maintain the branding of the platform, giving your content a less-than-professional feel. Additionally, features built into YouTube and other platforms, including the "Watch Next" feature, can suggest distracting or inappropriate videos, which can work against you.
When looking for a video hosting platform for sales, some key features to look for include:
HTML5 video player

White-label capability

Advanced privacy and security

Live video recording
These features help you automate and design your sales pipeline, maximizing your efforts while minimizing the time spent.
HTML5 Video Player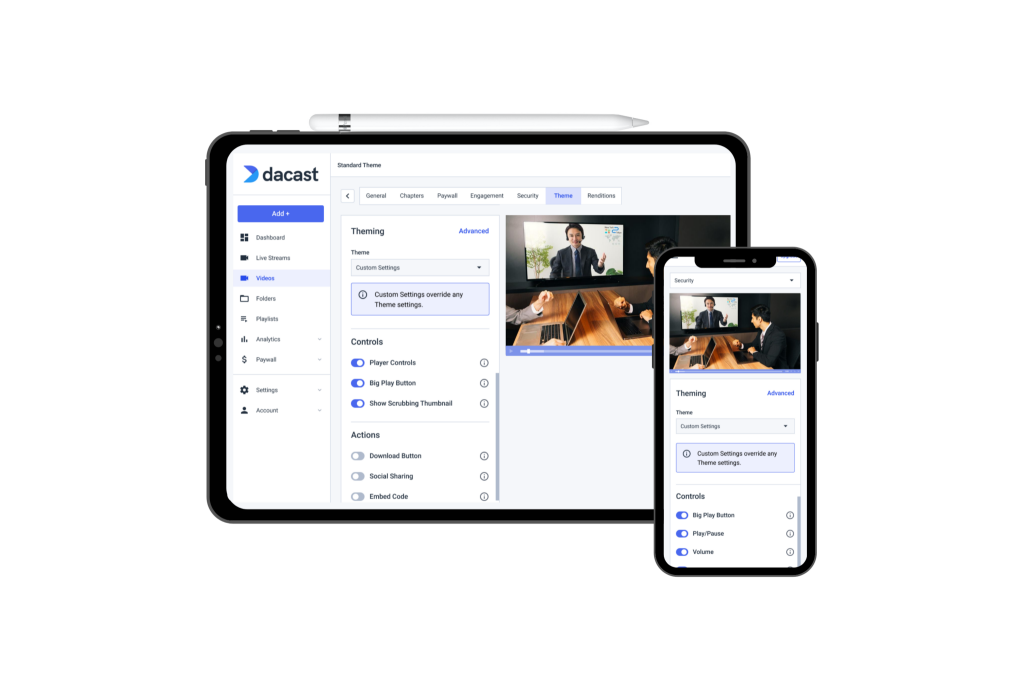 HTML5 video players are quickly becoming the standard, as they are able to convert nearly all video types and make them playable in all modern browsers.
This feature is essential to allowing your prospects to view your videos on all their devices, regardless of the player they elect to use. If your leads can't watch your videos, they may leave your website or ignore your email in frustration, costing you their potential business.
White-Label Capability
Cohesive branding is important across all platforms and tools your company uses, especially in projecting your best image to potential customers.
Being able to white-label your embedded video player allows you to keep this branding consistent no matter where your prospects view your content. This gives them a professional, polished impression of your company, making them more likely to feel confident spending money with you.
Free platforms such as YouTube don't work well with embedded video on mobile devices.
When a viewer clicks on a video on your website, it opens the YouTube app, taking them away from your site and can cause you to lose their attention once the video's finished. 
The right video sales prospecting software offers in-line video embedding, so your crucial sales content plays right on your website and doesn't take the lead away from your site at an important stage in their buying journey. This means you're more likely to keep their attention for longer and, in the long term, make a sale.
Advanced Privacy and Security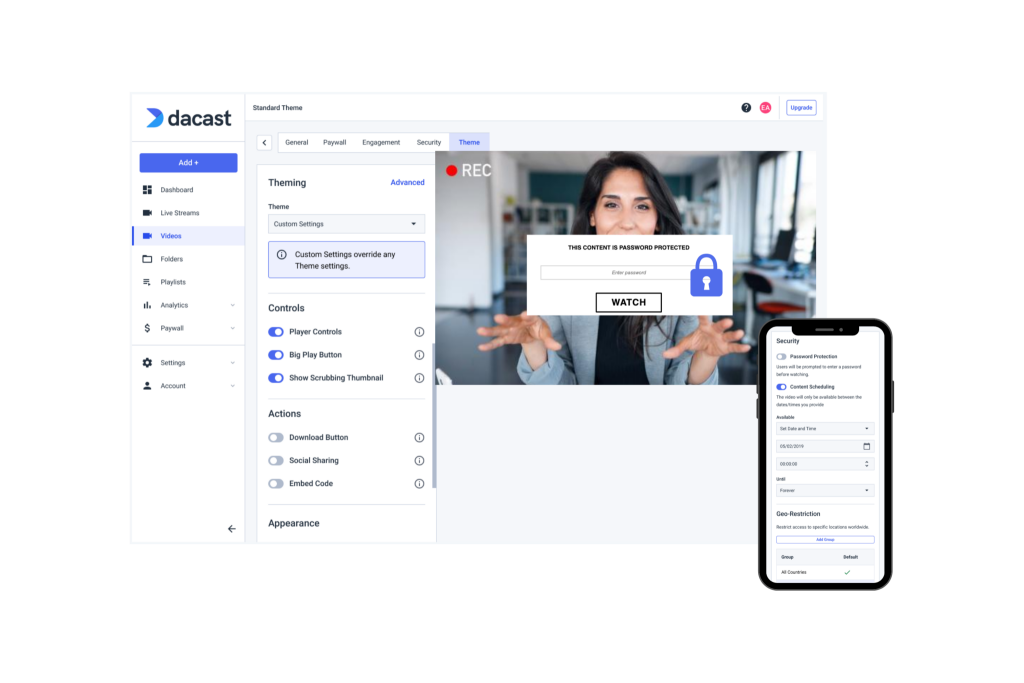 When you're collecting information from viewers, such as their email addresses, video security is crucial.
Advanced privacy and security features such as password-protected streaming, referrer restrictions, and AES encryption protect your content and your prospects' information safe from hackers and thieves.
Live Video Recording
Not all great content you'll produce needs to be pre-recorded and heavily produced to be effective. In some cases, such as hosting a webinar, live recording of content can be a great sales tool.
However, unless your video hosting platform allows you to capture and record that live video for later use, this valuable content goes away as soon as you finish the live broadcast. The right online video tool for sales professionals allows you the best of both worlds: Live streaming and recording that live content for later use.
Sales Video Case Study
The Dacast platform is used by businesses of all shapes and sizes, all across the world.
JustBats.com, one of the largest online retailers of baseball and softball bats in the United States, has seen immense success in using Dacast-supported video content throughout its sales process. From product videos to how-to guides, the retailer has allowed them to control their own content for a professional appearance.
The company has been able to easily integrate the white-label embed code on its website, and the player performs well on mobile devices.
Rather than opening a link to the YouTube app, JustBats.com's videos play in-line with their mobile product pages. This creates a seamless, more pleasant customer experience for their viewers.
Conclusion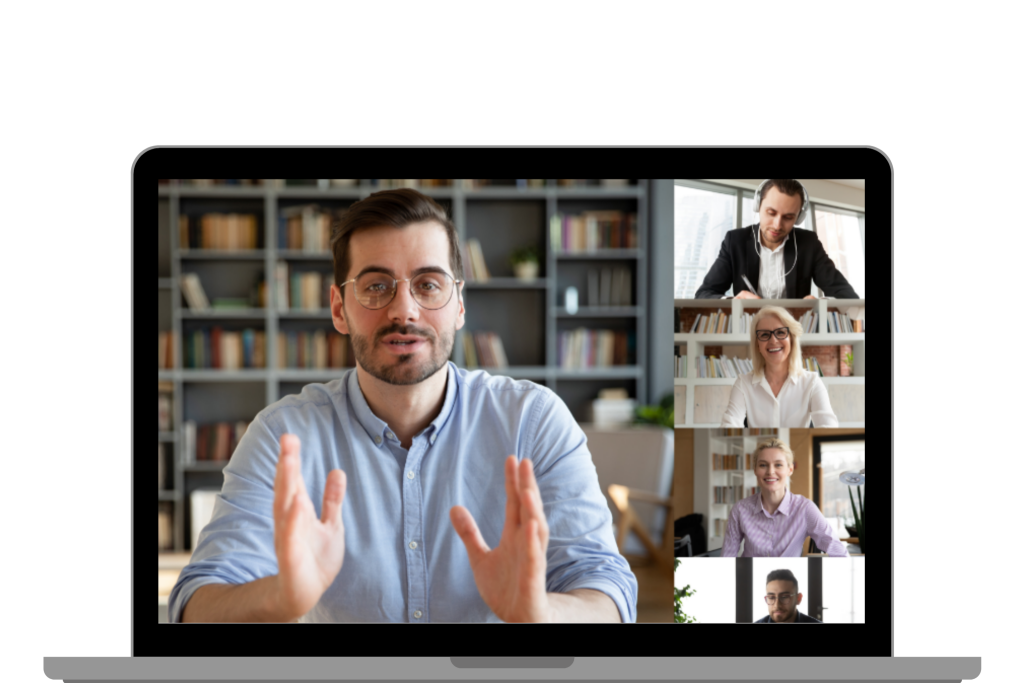 Finding new leads and selling them on your products and services is an integral part of your job and your company's overall growth. 
By using video sales software, you can save yourself a great deal of time working with and converting those leads into customers, instead of letting your video content do much of the work for you. From inbound warm leads to cold leads to your source for yourself, video content is one of the best ways to leverage technology to your advantage during the sales process.
Are you ready to get started with the video selling software named Best Small/Medium Business Platform in the 2019 Streaming Media Readers' Choice Awards? Try Dacast risk-free for 14 days (no credit card required), and you won't sign any long-term contracts or pay expensive startup fees.
Do you have any questions, comments, or thoughts to share about using video for sales prospecting and lead generation? We'd love to hear from you. Leave a comment below, and we'll get back to you as soon as we can.
Finally, for exclusive offers and regular live streaming tips, you can also join our LinkedIn group.