Live streaming continues to grow along with online video, gaining popularity in recent years across all age groups. Mobile viewing is a huge factor contributing to this increase in online video consumption.
In 2017 alone, the amount of time spent watching online videos on mobile devices increased by an average of 35 percent. Given this trend, more and more businesses are looking for a video hosting platform to kick-start their content distribution efforts.
One video hosting provider is called Wistia, which is designed for hosting professional video for B2B businesses.
Today, we're going to give you the rundown on the Wistia platform. We'll compare the features and functions of Wistia to three other video hosting platforms: YouTube, Vimeo, and Dacast. We will cover pricing plans, the best case uses, and more in this comparison of Wistia alternatives for video hosting.
Please note that this post has been updated to reflect the most accurate information as of January 2021. 
Table of Contents
About Wistia

Why You Might Need Alternative Hosting Platforms

Live Streaming with a Professional Platform

Choosing the Right Video Platform

Conclusion
About Wistia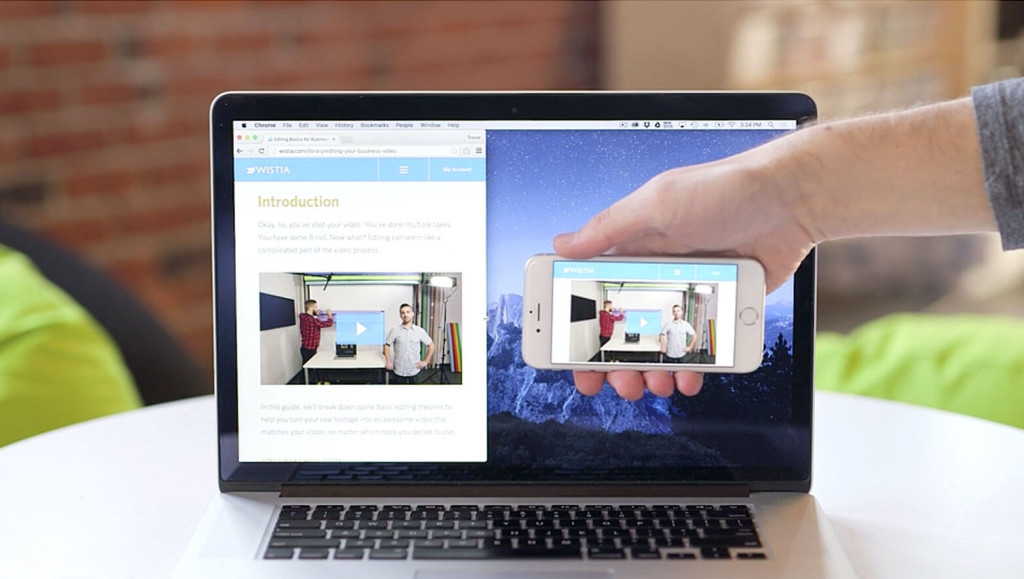 Wistia was originally founded in 2006 with the purpose of helping filmmakers to collaborate remotely. Since then, the company has moved away from that original vision. 
Wistia is now a B2B-focused video hosting solution for business, marketing, and analytics platform. The website emphasizes its focus on helping businesses deliver their videos online from start to finish.
Unlike other video hosting platform offerings, Wistia strongly focuses on video marketing and data analytics. For example, one of Wistia's headline features is "heatmaps." These allow video creators to assess which parts of their videos are the most popular.
The "heatmaps" feature allows users to assess if a particular video has a trouble section that causes significant drop-offs. Alternatively, users can identify a section that's so well-done that the average viewer watches it a few times in a row. 
With this kind of data, users can make intelligent changes to their content to improve their performance.
Wistia also provides a number of useful features related to security and video SEO.
Why You Might Need Alternative Hosting Platforms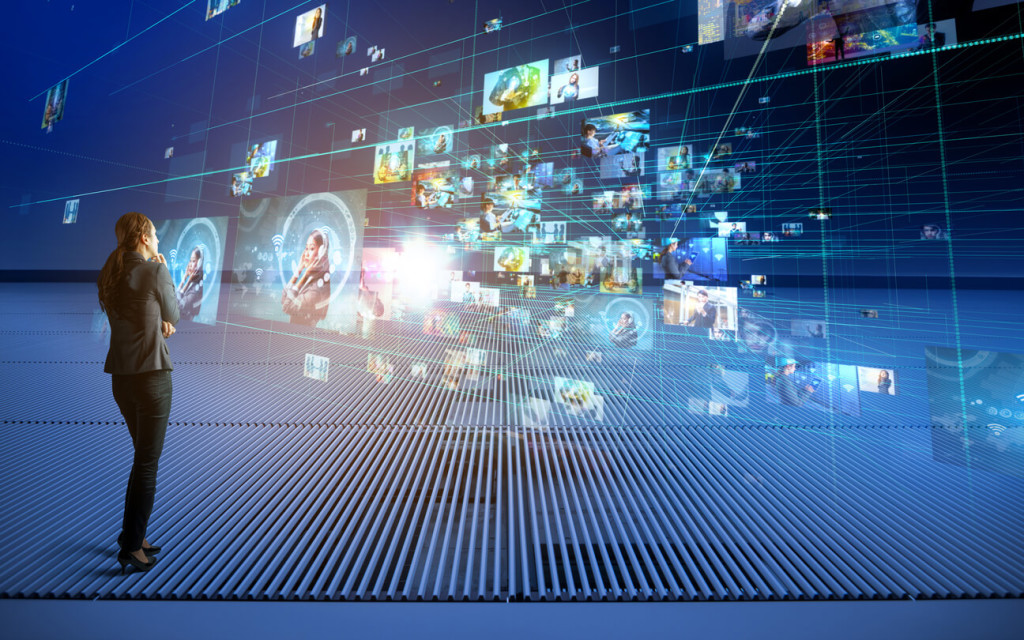 Of course, like any other video hosting platform, Wistia won't be the solution for everyone. There are some major downsides to this platform.
For example, Wistia can be costly. With this platform, the price point goes up with each video you add to the service. The more videos that Wistia hosts for you, the higher the price you pay, regardless of which plan you choose.
Note also that Wistia does not support other tools such as live streaming, which is becoming more and more popular. Many broadcasters prefer an all-in-one video streaming platform that supports both on-demand video and live broadcasting (e.g., Dacast, UStream, etc.).
With that in mind, let's take a look at a couple of alternative video hosting platforms.
1. YouTube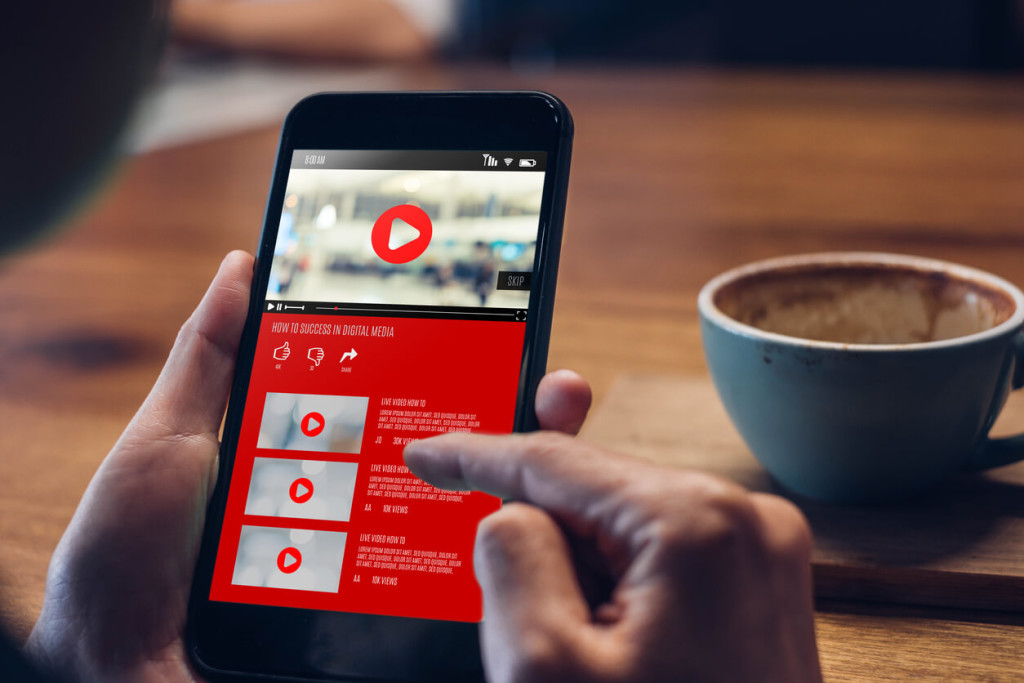 As a public video hosting platform, YouTube is highly consumer and individual-focused and offers a limited range of functionality for free. Additionally, users can easily restart uploads if they experience connection problems.
Other YouTube features include "unlisted" videos and password protection, as well as support for live streaming video. 
Basic Functionality:
It is important to note that Youtube is truly a social platform. YouTube also doubles as a search engine, so properly optimized videos can gain a ton of traffic. With the right strategy, you can grow your following, which is great if getting high views is your goal.
You'll also have to contend with the fact that social apps like Youtube are often blocked by schools, universities, businesses, etc. Also, even though YouTube is free, it's ad-supported, which can be a huge drawback for users who want to maintain control, rights, and branding for their own video content.
Detailed Features:
Video Monetization

360º video

Live Streaming
Embeddable Live Streams
Pros:
Largest online video hub

Supports 4K HD Video

Unlisted and private videos

Free
Cons:
Every video includes the YouTube logo (no white-label service)

Limited privacy and security options

No 24/7 customer support
Upload Guidelines and Specs:
Minimum dimension

: 240p (426 x 240)

Maximum dimension

: 4K (3840 x 2160)

Aspect ratio

: 16:9 (adds padding to videos with other aspect ratios)

Max file size

: 128 GB

Max video length

: 12 hours

Total file storage

: No storage limit

Compatible video formats

: MP4, MOV, MPEG4, FLV, AVI, Web M, WMV, MPEG-PS, 3GPP
2. Vimeo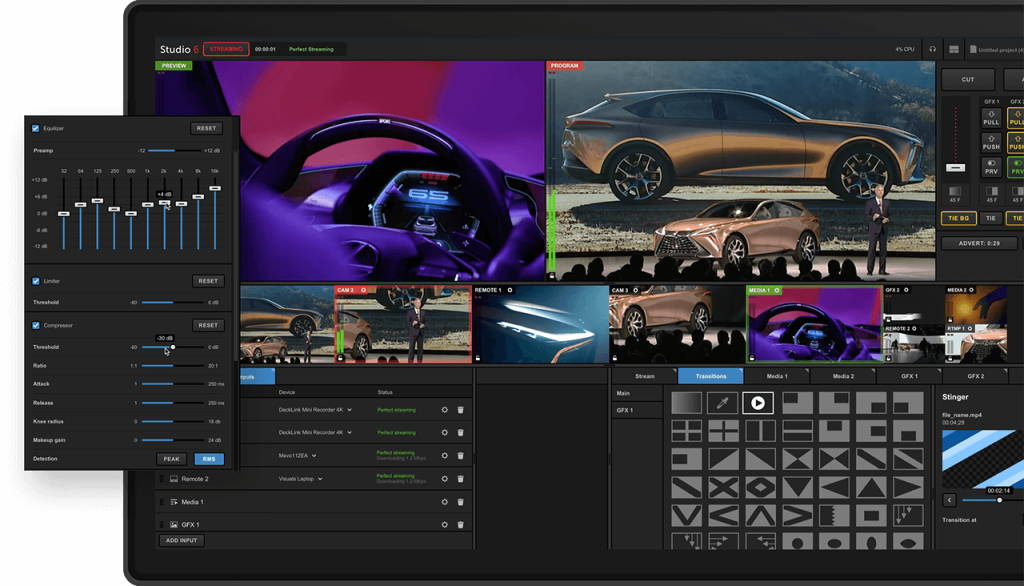 Created in 2004, Vimeo is a longtime player in the world of online video hosting platforms.
Vimeo's target market includes alternative and indie filmmakers seeking a way to distribute their work. Vimeo is jam-packed with the work of up-and-coming visual artists. Many of these are professionals, but others are students and semi-pros in need of a like-minded community.
Basic Functionality:
Vimeo offers some great features. It was the first free online video platform to support HD video in 2007. Since then, Vimeo has added 4K video support as of 2016. All video hosting plans offer unlimited bandwidth in the Vimeo player. All content on the platform is ad-free, but banner ads do appear on pages.
Vimeo pricing plans have 4 tiers. The Basic Plan is free and includes a video hosting plan limits users to one HD video per week.
Vimeo Plus includes 5 GB of storage per week, player customization, private link sharing, and more for $7 per month
Vimeo Pro, which runs at $20 per month, comes with additional features and functionality. This includes support for 4K and 360º video, 20GB of storage per week, private video review pages to share rough cuts and gather feedback, video analytics, and privacy controls. Pro users can also monetize their videos via the pay-per-view/transactional model. Vimeo takes a 10 percent cut from sales.
For $50 per month, Vimeo Business has no weekly storage limits and supports up to 5TB per year. It adds Google Analytics integration, VIP support, and video marketing and production tools. 
Vimeo has recently added a Premium Plan for $75/month. It offers unlimited live streaming, 7TB of storage, and a slew of other live streaming tools.
Detailed Features:
Video management service
High-quality videos and streams
Large storage capacity
Privacy options
Upload from anywhere
Pros:
Great community atmosphere

The basic plan is free

Notes feature is excellent for video pros

TVOD monetization
Cons:
Must pay 10 percent of revenue on top of fees for the software

Limited storage

Vimeo branding (no white-label service)

No live streaming (only via Vimeo Premium, starting at $75 per month)
Upload Guidelines and Specs:
Recommended dimension

: 720p (1280 x 720)

Aspect ratio

: 16:9, 4:3

Max file size

: 3GB

Max video length

: Information not available 

Total file storage

: Information not available

Compatible video formats

: MP4 (recommended)
Pricing:
Vimeo pricing plans have 5 tiers, that are suitable for content creators and startups.
Basic

: 30-day free trial

Plus

: $7/month; 5GB/week or 250GB every year; Single user; Brand customization and privacy tools

Pro

: $20/month; 20GB/week or 1TB every year; 3 users; collaboration tools and video showcase sites

Business

: $50/month;  5TB total storage (no weekly limits); 10 users; lead gen and marketing tools

Premium

: $75/month; Unlimited live streaming with 7TB of storage; unlimited viewers
All plans are billed annually. The Plus plan can be billed monthly at an increased rate of $12/month.
3. Dacast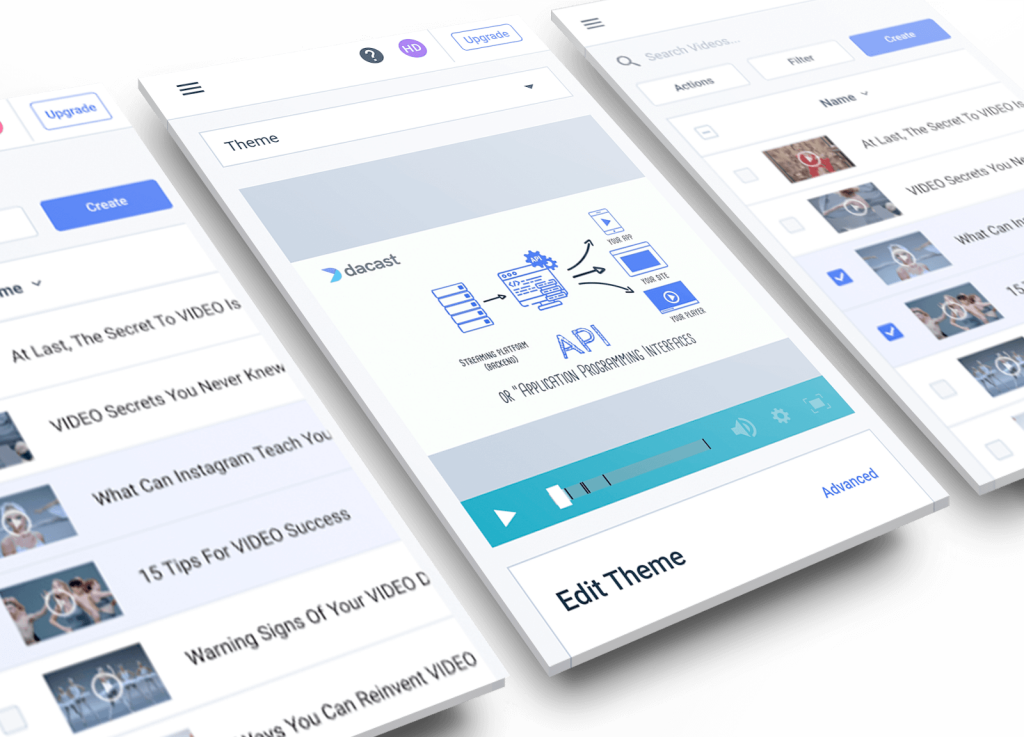 The third video hosting platform we'll review here is the Dacast advanced video hosting platform (formerly vzaar). First, here's a bit of history about this video hosting platform.
Another longtime player in the broadcasting space, vzaar was founded in 2007 as a video-sharing site for online-auction site eBay. In early 2019, live streaming solution Dacast acquired vzaar. 
Since then, Dacast has been working hard to merge high-end video hosting and live streaming features of both vzaar and Dacast. By merging technology stacks, infrastructure, support, and more, the end product is a brand-new, unified online video platform.
Dacast distinguishes itself by offering high-end features with competitive pricing plans. These include ad-free broadcasting, white-label service on all plans, and top-tier CDN delivery. 24/7 phone support is also available for Scale, Event, and above.
Additionally, the Dacast platform stands out from other OVPs with its ease-of-use and accessibility. Even new broadcasters can create a new live channel and start a new live stream in just a few minutes.
Detailed Features:
Pros:
Cons:
Requires a bit of a learning curve
Upload Guidelines and Specs:
Minimum dimension

: none (but 240p is the recommended minimum)

Maximum dimension

: 1080p or 4K (depends on the user's hardware and internet)

Aspect ratio

: no restrictions (but 16:9 is the default)

Max file size

: none

Max video length

: none

Total file storage

: 10-1000GB (depends on plan)

Compatible video formats: MP4 (preferred), MOV, M4V, M2V, AVI, MPG, FLV, WMV, MKV, WEBM, OGV, MXF, ASF, VOB, MT
Pricing:
Dacast has multiple live streaming pricing plans. Here is a quick summary of all plans:
Starter Plan: $39/month (includes 1,000 GB of bandwidth & 50 GB of storage)
Event Plan: $63/month (includes 6 TB of bandwidth upfront and 50 GB of storage)
Scale Plan: $188/month (includes 24 TB of bandwidth per year and 1 TB of storage)
Custom plan: Contact Dacast for custom pricing plans
Please also check out Dacast's bandwidth calculator to discover the recommended plan for your needs.
Live Streaming with a Professional Platform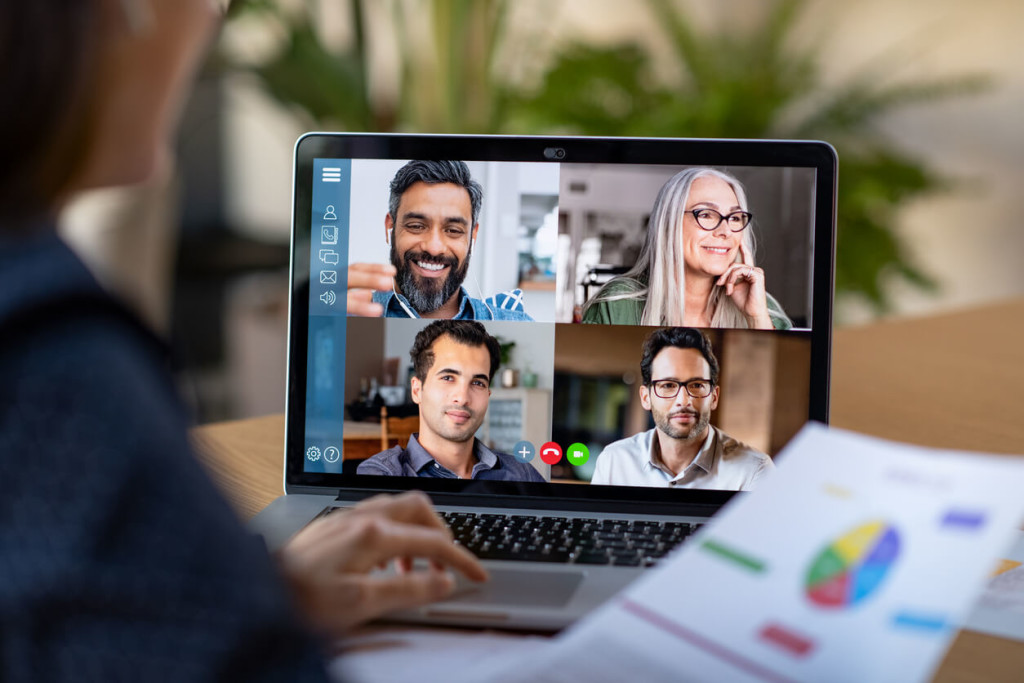 One issue that we haven't discussed in detail here is live streaming. Increasingly, live video streaming is becoming a staple of online video. Live streams tend to generate more video streaming engagement than pre-recorded videos. Businesses and other users are taking advantage of this, and live streaming is booming.
YouTube includes live streaming functionality, as do some Vimeo plans. However, as we mentioned above, these streaming solutions have many drawbacks for the average broadcaster or business.
If you're looking for a more professional live streaming platform than what is provided by YouTube, you might consider Dacast's advanced video hosting features. 
If you're interested in testing these features for yourself, it's quite easy to do. Simply contact our support team and we'll give you access to our advanced video hosting features.
Choosing the Right Video Hosting Platform for You
The first thing to think about when choosing a video hosting platform is what you want to achieve from broadcasting video content. If you have certain critical needs, like monetization, white-label service, or live streaming, you may be able to easily narrow down your list of candidates. Additionally, you will want to find a platform with a robust set of video content management (CMS) features including batch uploading tools, video encoding, library organization, security, and a video API.
You'll learn a lot from an online video platform's website, but you'll learn a lot more from reviews from past clients. You can check out reviews of Dacast, Wistia, and other online video platforms on sites like Capterra or Trustpilot.
Remember: you don't just want a good video host. You want the video host that's made for you.
Conclusion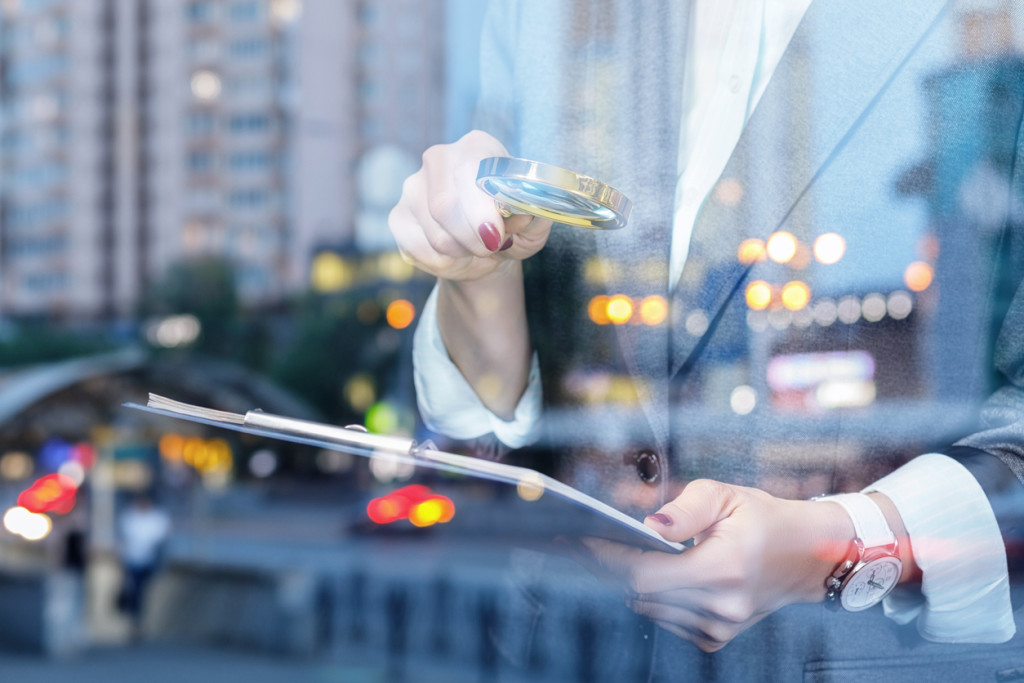 It can be overwhelming and confusing to choose from among so many video hosting providers. However, with the right guidance and a little research, you're sure to find the right platform for you. 
We hope the information in this article can help you to make an informed decision about the video hosting platform that you'll use for your business. 
If you're considering the Dacast advanced video hosting features, we invite you to take advantage of our 30-day free trial (no credit card required). That way, you can test out all our features for yourself!
We love to hear from our readers! Drop us a line in the comments below and share your thoughts. We will get back to you. For regular tips on live streaming and exclusive offers, we also invite you to join our LinkedIn group.
Thanks for reading, and good luck with your online video hosting!