What is the Best Video Hosting Solution for Business?
Streaming video is a booming industry. Major players like Netflix, iTunes, and Amazon Prime have exploded in popularity over the past five years. Small and medium businesses (SMB) have increasingly used streaming video as well. This blog will look at the best video hosting solution for business users.
Starting in 2015, young millennials (ages 14-25) began watching more video on digital devices than on television. Today, viewing time for online video dwarfs TV. Kids no longer talk about TV shows, they discuss their favorite online channels and personalities. As the youth go, so goes the culture.
As the marketing expert Neil Patel says, "Live streaming is accessible and beneficial to everyone, and it's time you started using it." It's for good reason, then, that many business users are increasingly investing in streaming video. If you're ready to start using video, too, this post will help you select the best platform for you. Let's get started by looking at our competitors.
What businesses need from a video hosting solution
How can we compare the best video hosting solution for business use? To do so, we need to assess some of the needs businesses have. These differ substantially from what the average individual is looking for when sharing videos. Therefore, these may be things you haven't thought much about in the past. Let's focus on four of the key things businesses need from an online video platform.
1. Custom branding
Professionals need custom branding on all their web platforms, including videos. A professional video streaming platform provides you with the ability to use custom branding on all your content. This is often called the "white label" service.
2. High-quality video
Quality is important. One survey showed that 62 percent of viewers are likely to view a brand more negatively if they publish a poor quality video.
Video files are big and bandwidth-intensive. To deliver them most effectively, look for a video platform that uses a large, powerful CDN (Content Distribution Network) to get content to your audience with as little buffering as possible.
3. Monetization
Many businesses are indirectly monetizing videos by leveraging them for marketing or other purposes. But many others want to monetize directly. There are three main monetization methods: advertising, pay-per-view, and subscriptions. Some estimates are that more than a third of professional broadcasters monetize their content via subscription models. Look for a streaming solution that supports your preferred monetization methods.
4. APIs
The term API stands for Application Programming Interface. Essentially, an API is like a simplified programming language. It allows coders to easily create web, mobile, and desktop apps, as well as other custom integrations with existing systems. As Louis Columbus has written, "The greatest revenue potential [APIs] provide is removing barriers to growing revenue by integrating platforms and apps so organizations can quickly launch new business models and scale fast." Business users want to look for video platforms with video API support.
Best video hosting for business: 5 professional streaming solutions
Now that we've got a sense of some of the key features of professional-grade video platforms, let's look at the best video hosting for business users. We're going to compare five video hosting platforms here. These platforms are Dacast, IBM Cloud Video, Livestream, Ooyala, and Wistia.
Dacast ⭐⭐⭐⭐⭐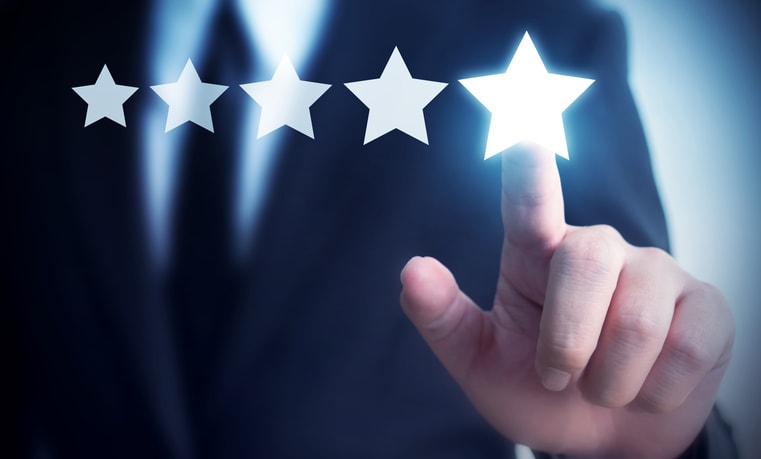 The first solution and the best video hosting for business use comes from Dacast. Dacast is a full-service online video platform supporting both live streaming and video-on-demand. It's also among the top 50 businesses in the industry according to Streaming Media Magazine.
As far as features, Dacast includes a wide range. This includes white-label streaming, security options, API access, monetization, and more. Pricing for Dacast starts at $39/month for an introductory plan. All professional features are introduced with plans starting at $188/month. Custom plans are available for large businesses, and 24/7 customer service is available.
Fully white label
Akamai CDN delivery for all videos (largest and fastest CDN globally)
Integrated API access (starts at $188/month)
Integrated monetization via all major methods (starts at $188/month)
IBM Cloud Video ⭐⭐⭐
The second service we'll look at here is IBM Cloud Video, formerly Ustream. IBM Cloud Video is a solid streaming solution, but the feature: price ratio is not very favorable.
The service includes both live streaming and on-demand video hosting, as well as a range of security features and video organization features. IBM Cloud Video pricing starts at $99/month for a basic plan, and ranges to $999/month and up.
White label starts at $999/month
Uses internal server network for video delivery
API access starts at $999/month and up
No integrated monetization options
Livestream (Vimeo) ⭐⭐⭐
Third, let's take a look at Livestream. Like the other streaming video platforms we've covered thus far, Livestream includes support for VOD and live streaming. It also offers a variety of features including analytics and streaming to social platforms. It's also worth knowing that Vimeo acquired Livestream recently and that both are now merging their services.
Since the Vimeo acquisition, Livestream (Vimeo) now offers only the $75/month Premium plan or custom-priced Enterprise plans at much higher price points. Note that the Premium plan doesn't include many professional features. Most business users would need to pay for a much higher-priced Enterprise plan. These plans add monetization support, additional security features, etc.
Fully white-label (with the  $999/month and up plans)
Does not publicize how videos are delivered
API access available at $999/month and up
Integrated monetization tools at $999/month and up
Ooyala ⭐⭐
Next up, let's take a look at Ooyala, another competitor among the best video hosting solution for business. Ooyala is a video platform focused on large businesses and the OTT market. Their services include live streaming and VOD, plus a variety of other features.  These include a solid analytics platform and integrations with other businesses and services.
Ooyala doesn't publicly share pricing information. Each contract is custom negotiated with the client. However, outside sources relay that Ooyala pricing starts at roughly $500 per month for a basic plan. Those prices can be expected to rise significantly as more features are required.
Fully white label
Works with the Microsoft Azure CDN (generally, an inferior option compared to Akamai)
API access is available
Includes all three major monetization methods, with a focus on advertising
Wistia ⭐⭐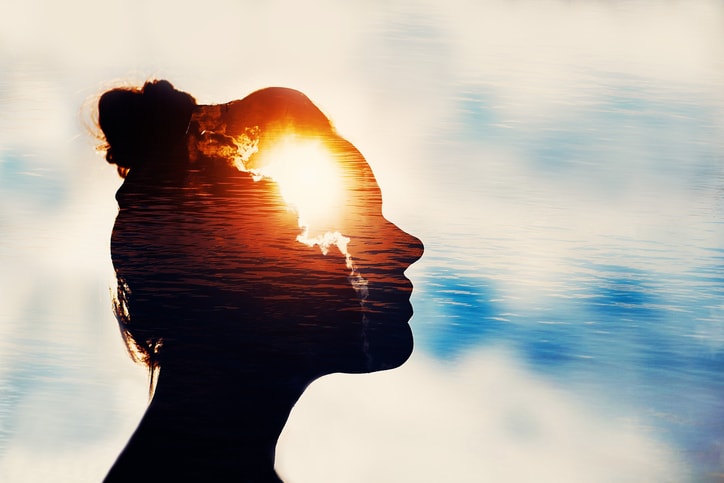 Finally, let's take a look at Wistia. Like our other offerings, Wistia provides VOD hosting—but doesn't include live streaming functionality. Wistia focuses strongly on video marketing and analytics, such as through their "heatmaps" feature which helps you find the most popular portions of your videos.
Wistia pricing starts at $99/month for their pro plan. This plan includes hosting for 10 free videos, plus 25 cents per additional video. There is also an "advanced" plan with custom pricing that adds a few additional features.
Fully white label on all paid plans
No support for live streaming
Uses the CDNetworks CDN  to deliver content
A wide range of APIs are included with the Wistia platform
No built-in monetization tools
Choosing the best video hosting solution for business
The world is rapidly changing. More and more media is being distributed via IP networks. Businesses are booming by leveraging video as part of their core strategies. Hopefully, this article has helped you to understand what is going on in the world of online video platforms and to choose the best video hosting solution for businesses that you're part of.
Of course, we hope you'll consider giving the Dacast platform a try! If you want to see how we measure up among the top video hosting solution for business, you can sign up for our 14-day free trial (no credit card required). That way, you can test out our features for yourself before making a commitment. Just click the button below to start streaming in a matter of minutes.
Finally, for exclusive offers and live streaming tips, you can join the Dacast LinkedIn group. And don't forget to leave your comments or questions below! We love to hear from our readers, and we will get back to you.
Thanks for reading!
Subscribe Now
Stay up-to-date with the latest features and product releases. Cool tips, expert advice and more.