The video streaming market is predicted to be worth $70.5 billion by 2021. Live streaming is making up the majority of that growth. As online video continues to grow explosively, businesses are increasingly focused on improving quality when streaming live video. This blog will focus on streaming media solutions and low latency streaming solutions.
Specifically, we'll highlight several enterprise video platforms that currently offer low latency online video. The platforms we'll review and compare are Bambuser, Dacast, and Wowza. First, let's have a look at what constitutes low latency streaming today.
What is low latency streaming?
Before we jump into the streaming media solutions comparison, here's a technical refresher on low latency streaming. Simply put, latency refers to the delay between an event that occurs live and a live broadcast of that video coverage.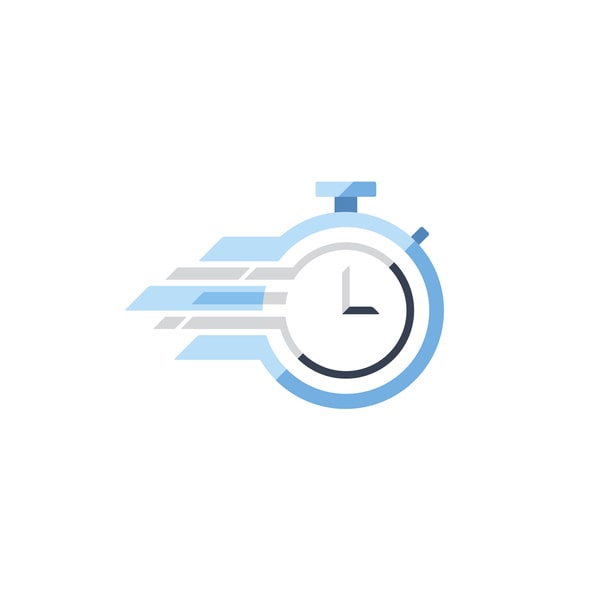 Latency takes place in a broadcast because processing and sending live video takes time. It doesn't take much time, of course. Nonetheless, each step in the process results in a tiny delay, resulting from time required for:
Cameras to process images
Encoders to transcode
Transmission to viewers
Buffering, and
Viewing devices to decode and display the final video.
According to Encoding.com, most live streams have latency in the 30-120 second range—sometimes more. In fact, there are two parts to latency: startup time, and lag between the event taking place and the live stream showing it on a viewer's screen. Both are important to the viewer's experience. Unfortunately, reducing one latency component can increase the other, in some cases. Let's review how and why, below.
HLS low latency streaming
However, new low-latency streaming media solutions reduce both types of latency. Most live streams today use HLS, the dominant streaming video format. Why? HLS is delivered via HTML5, by far the preferred method for video playback. No plugins are required. By default, HLS is compatible with every modern browser, Android and iOS, Mac, Windows, Linux, smart TVs, and most other devices.
However, "protocols affect lag time tremendously," according to Streaming Media. Inherently, HLS has more latency than RTMP, the legacy standard. That said, RTMP is not compatible with most modern devices. As a result, several businesses have been working on low latency HLS streaming for maximum compatibility. Streaming Media Magazine reports that content delivery networks (CDNs) like top-tier Akamai CDN are working on low-latency HLS delivery. (For that reason, among others, Dacast uses the global-reaching Akamai for all its broadcasts.)
Like Akamai, THEOPlayer is a Dacast partner. In fact, THEOPlayer is also working on low latency streaming media solutions. Dacast is also now part of the SRT Alliance, an industry group devoted to low latency streaming innovation. These partnerships have helped Dacast to position itself as a leader in offering HLS streaming to all our users.
Of course, these low latency streaming technologies continue to evolve. In fact, Akamai recently announced an experimental ultra-low latency streaming solution using "chunked" MP4. Though still in demo form, Dacast is working actively with Akamai and other partners to further lower latency.
The value of low latency streaming media solutions

We all know that waiting for videos, bluntly put, sucks. That said, let's see if we can briefly quantify these issues more concretely.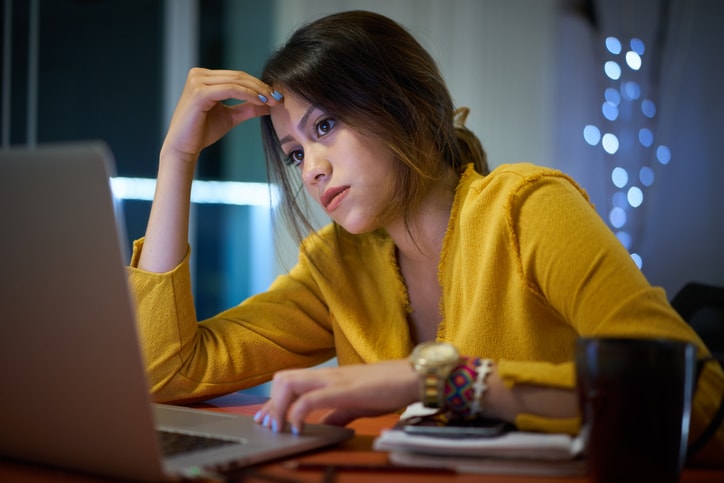 As far as startup time, the data is clear that longer startups deter viewers. In fact, online videos with a start-up time exceeding even two seconds have significantly higher streaming video abandonment rates. In fact, each incremental second lag propels another 6% of viewers to jump ship.
Low latency during the broadcast itself is critical in a variety of situations. Here are a few scenarios in which low latency streaming media solutions are especially critical:
Sports
Auctions
Live streams involving chat or real-time feedback
Gaming
Gambling
Dual-screen viewing (which is increasingly common for all sorts of broadcasts)
Top streaming media solutions with integrated low latency
Now, let's take a look at some of the top streaming media solutions with integrated low latency live streaming options.
1. Dacast
First up are Dacast and our own streaming media solutions. The Dacast video streaming platform includes both live streaming and video-on-demand hosting, as well as a wide range of features. These features include:
White-label service
Built-in monetization
Security features
RTMP and HLS support
CDN delivery via the Akamai network
Video API and SDK access
24/7 customer support
Low latency options
Dacast now offers low latency streaming as a standard feature. This reduces latency to 10 seconds or less on average, a major improvement over standard HLS live streaming. But there is more–read on!
Pricing
Start streaming live video with Dacast starts at just $39 per month for a Starter plan with 1,000 GB of bandwidth and 50 GB of storage. The Scale plan ($188/month) expands to 24 TB bandwidth, 1 TB of storage per year, and adds advanced features like API access and monetization tools. At $63/month, the Event plan is ideal for organizations that stream events once, or occasionally, or on an irregular schedule and it offers 6TB bandwidth upfront and 50GB storage. For high-volume streaming, custom plans further reduce bandwidth costs.
Bambuser
Next up, let's take a look at Bambuser. Bambuser is another video live streaming solution. However, this platform takes a somewhat different approach than Dacast. This service is built around mobile SDKs and platform APIs; in particular, Bambuser focuses on mobile live streaming.
Here are some of Bambuser's key features to review and compare:
White-label service

No monetization options

API and SDK support
RTMP ingest
Player SDK
Delivery via Amazon's CloudFront CDN (check out our live streaming cdn comparison)
Mobile app for live streaming
Low latency options
Bambuser offers low latency streaming to all users, with lower than 10-second latency across the board. However, note that Bambuser does not offer an HLS encoder to users.
Pricing
Bambuser pricing starts at $39/month for a Basic plan. Pricing rises to $399/month for a medium plan with no limitations. However, all plans are "pay-as-you-go"; costs increase as the length of broadcast time and the average number of viewers increases.
Wowza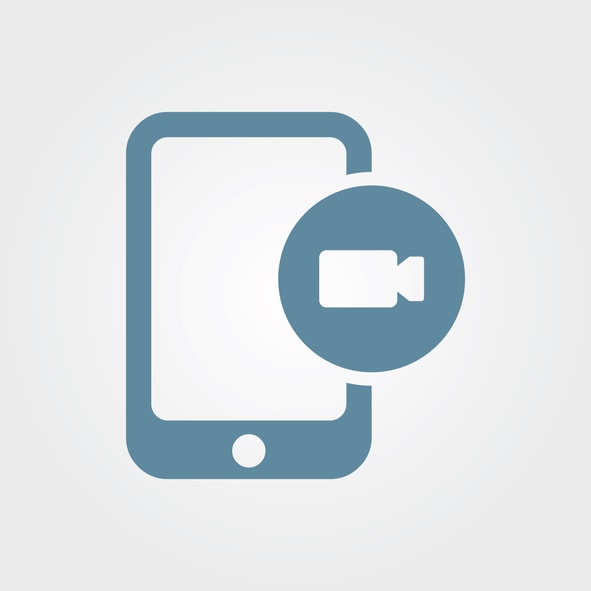 Finally, let's take a look at the third platform we'll highlight here: Wowza. Wowza is a live streaming and VOD platform, similar to Dacast, that offers the following features with its streaming media solutions:
Live streaming and on-demand video hosting
Host-you-own live streaming server product
White-label streaming
API and SDK available
Mobile-compatible video player
Customer support (*note that phone support and fast responses cost extra)
RESTful API available

No monetization options

No phone support
Low latency options
Wowza's low latency streaming media solutions delivers less than 10-second latency. Like Bambuser, however, this platform doesn't offer an HLS encoder for users.
Pricing
Pricing for Wowza's low latency monthly plans ranges from $49/month to $2,495/month, with additional bandwidth on each successive plan. These plans do charge as-you-go for bandwidth, with costs depending on which region you are delivering to.
Conclusion
We hope that this article has better informed you on the topic of streaming video solutions for low latency live broadcasting. For our money, Dacast is the best all-around option for low latency live streaming on the market today.
At Dacast, we help a wide range of businesses get started with live streaming. For more details, you can check out our live streaming pricing plans and customization options. Are you ready to try our streaming solutions for yourself? Just click the button below to sign up for a 30-day free trial (no credit card required). We'll have you up and streaming in no time!
Thanks for reading, broadcasters, and good luck with your live streaming video. And if you want regular tips on live streaming, you're invited to join our LinkedIn group.