By 2023, 2.72 billion people are forecast to watch live or on-demand video on their mobile devices. This is up from 2.16 billion in 2019, and a CAGR growth rate of 6%. These stats make up a small portion of a massive trend. 
In recent years, more and more online activity is moving onto mobile devices. Given that shift, it is wise for professional broadcasters to make their video content available to viewers on mobile devices.
In this article, we will take a look at how to build a live streaming app with tools from your online streaming platform. We'll start out by looking at some important information about the growing mobile streaming industry before comparing apps for broadcasting and watching mobile video content.
Then, we'll dive into more technical live streaming details, including how to set up mobile apps via APIs and SDKs from professional video streaming platforms. We will also cover HTML5 video players which have been revolutionary in the world of mobile streaming.
Table of Contents:
Mobile Streaming Statistics

Broadcasting vs. Viewing Mobile Video Content

The Basics of Building a Live Streaming App

What is an API?

What is a live streaming SDK?

What is an HTML5 Video Player?

How To Build a Live Streaming App in 5 Steps

Conclusion
Mobile Streaming Statistics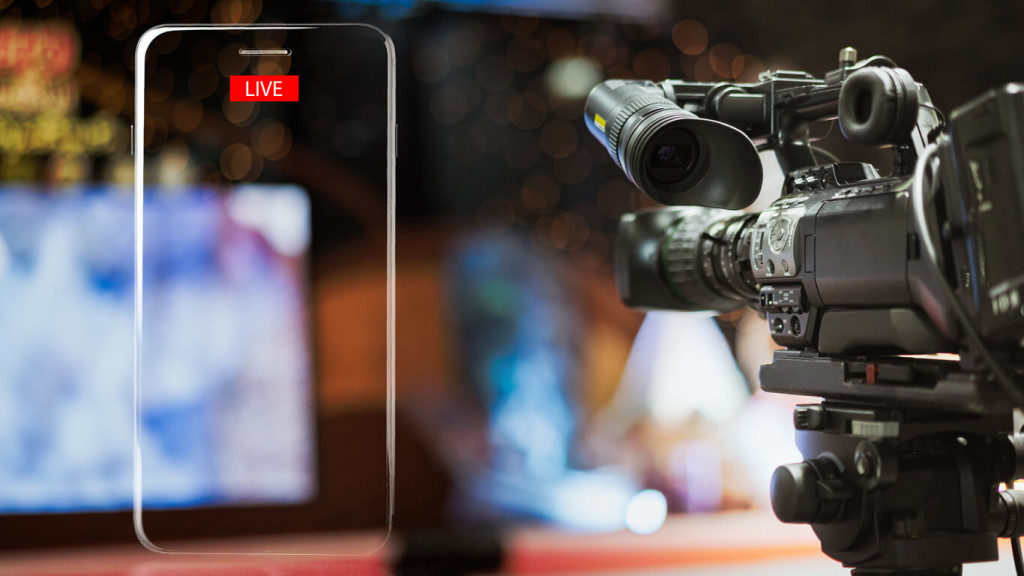 Before we jump in, let's look at a few of the statistics around mobile streaming.
These numbers demonstrate how the growing trend towards mobile viewing is here to stay.
More than 58 percent of video plays globally were on mobile devices in late 2017. That figure rose to

60 percent

by mid-2018 and continues to climb in 2019.

By 2023,

three-quarters

of all mobile traffic will be video. Mobile video is pushing the envelope of data and helping drive forward new technologies like 5G.

Fans increasingly watch sports on phones and mobile devices. More than

30%

of fans now stream sports to their phones or tablets. 

80% of sports fans use a "

multi-screen

" approach while watching sports, looking up stats, or chatting with friends while watching.

According to David Jurenka, the NFL's senior vice president for digital media, "Fans aren't differentiating between a TV, tablet or phone."
Creating a live streaming app is a great way to stay in front of your viewers.
Broadcasting vs. Viewing Mobile Video Content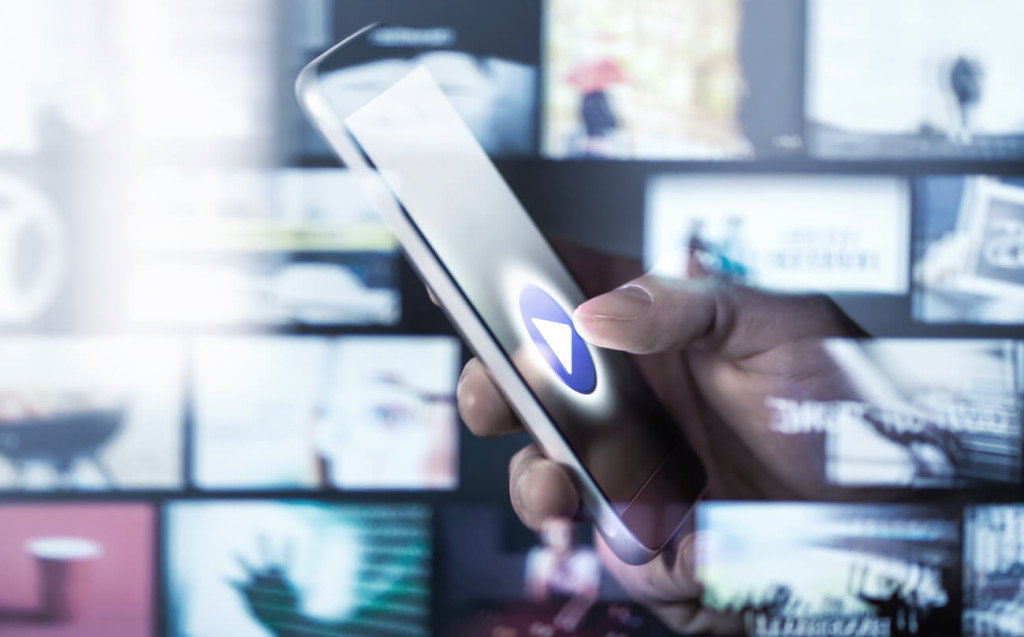 Modern mobile live streaming apps vary widely. Some are simple platforms, while others provide access to a whole library of on-demand and live streaming content. 
Creating a custom mobile app allows broadcasters and content creators to envision and realize the exact type of user experience they want. 
For broadcasters looking to monetize their video content, mobile apps are ideal. For example, building a scalable mobile app has the potential to grow your subscriber base hugely. 
When you're designing an app, viewing a live stream isn't the only possibility. Modern mobile devices are capable of broadcasting, as well. Depending on how you develop your app, you may be able to enable streaming live from remote locations and more.
As you'd expect, creating your own live streaming app does require some resources. However, it can be a great way to expand your available footage. 
Modern high-end smartphones have fantastic cameras that can deliver broadcast-quality video footage, as long as you have the right mobile live streaming equipment such as good lighting and fast wireless internet. 
This approach can work great for TV stations, sports broadcasting, news, and other outlets that benefit from the ability to have staff and associates broadcast from the field is valuable.
The Basics of Building a Live Streaming App
When it comes to how to build a live streaming app, there are several different approaches that require different types of technology.
Before you start building your live streaming app with Dacast or another online video host, it is important to identify and understand the three technological players in the mobile broadcasting game.
Let's discuss API, live streaming SDK, and HTML5 video players.
What is an API?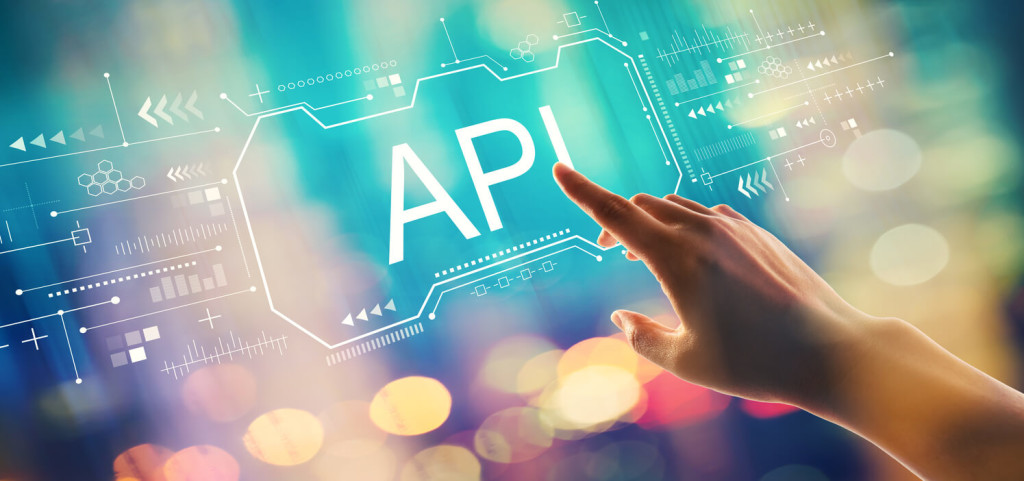 The term API is short for Application Programming Interface. An API is a simplified, standardized coding language that allows a developer to easily interact with a given software or application. 
When it comes to professional broadcasting, there are two types of API to keep in mind: player and video.
Video API helps you access your video content management system to customize it and add additional features. Player API is used for access or customizing the video player.
In this case, you'll need to use player API since it enables your developers to create customized mobile apps.
In other words, an API is like a set of detailed instructions. These make it easy to create a mobile app that interfaces with an online video platform like Dacast. Your developers can use the commands that are specified in the API to make a mobile app that connects with the Dacast platform. 
It's a very seamless process that makes the user experience pleasant for both you and your viewers.
According to Streaming Media, "The video workflow and distribution environments are incredibly complex, and the way to build a best-of-breed system or even just gain finer control over tasks—especially when delivering video at scale—is by API."
Most businesses are migrating to API-based workflows for online video.
According to our internal analytics, the number of viewers who watch Dacast live streams and on-demand video on mobile devices increased from 9% in 2016 to 39%  in 2017. 
That amounts to roughly a five-fold increase. That increase was highest among broadcasters using Dacast APIs, and the number continues to rise today.
What is a Live Streaming SDK?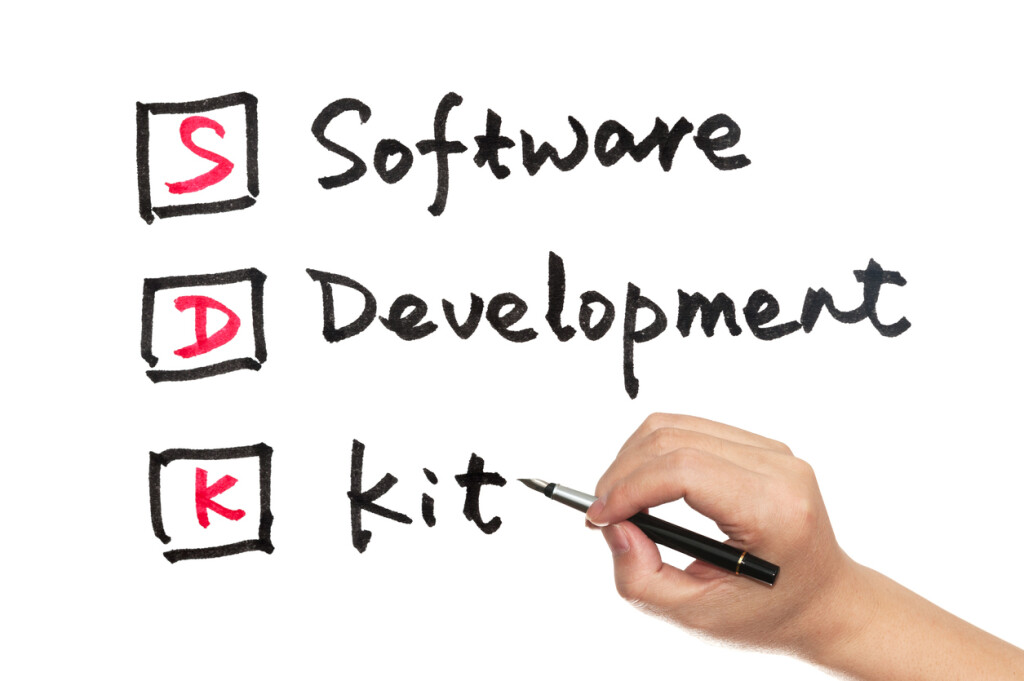 SDK stands for Software Development Kit. NordicAPIs defines an SDK as "a set of tools, helper libraries, relevant documentation, code samples, processes, and or guides that allow developers to create software applications on a specific platform." 
In other words, a live streaming SDK is a kind of technology that allows developers to easily create actual working examples.
In short, an API is like a set of instructions, an SDK is an actual toolkit that helps you put those instructions into use.
iOS and Android SDKs
The key element in building an app is a live streaming SDK. 
There are a few things to consider when creating your mobile app.
Do you need an app that can record and stream live video, or an app dedicated to watching live streams or video on demand? Perhaps you need to manage an ongoing stream from a mobile app. Maybe you want to integrate these functionalities into an existing app.
Dacast offers iOS and Android SDKs to ease app development for the entire mobile market. These live streaming SDKs make it possible to build, test, submit to the app stores, and release a mobile video application in as little as one month. You can also integrate all of the great features of the Dacast platform, including:
Video monetization

Analytics

Security options
Our code imports directly to Xcode or Android Studio, allowing a developer to get started right away. Comprehensive documentation makes it easy to use these SDKs as well.
What is an HTML5 Video Player?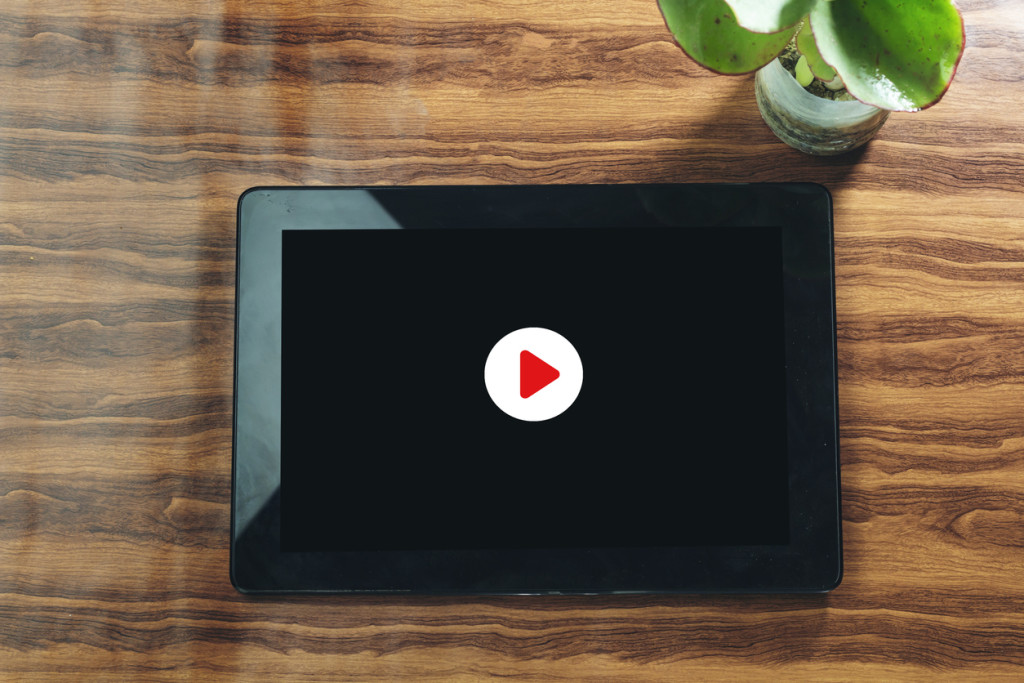 Before the popularization of iPhones, iPads, and other iOS mobile devices, most streaming over the internet using Adobe Flash Player. 
Unfortunately, this video player is not compatible with mobile devices, so Apple developed a protocol called "HLS" which allows viewers to watch content through an HTML5 video player.
HTML5 video players are considered all-device video players that are easy to embed and are totally customizable. 
Since an HTML5 video player is compatible across all devices, they are suitable for building your mobile streaming app.
5 Steps to Build a Live Streaming App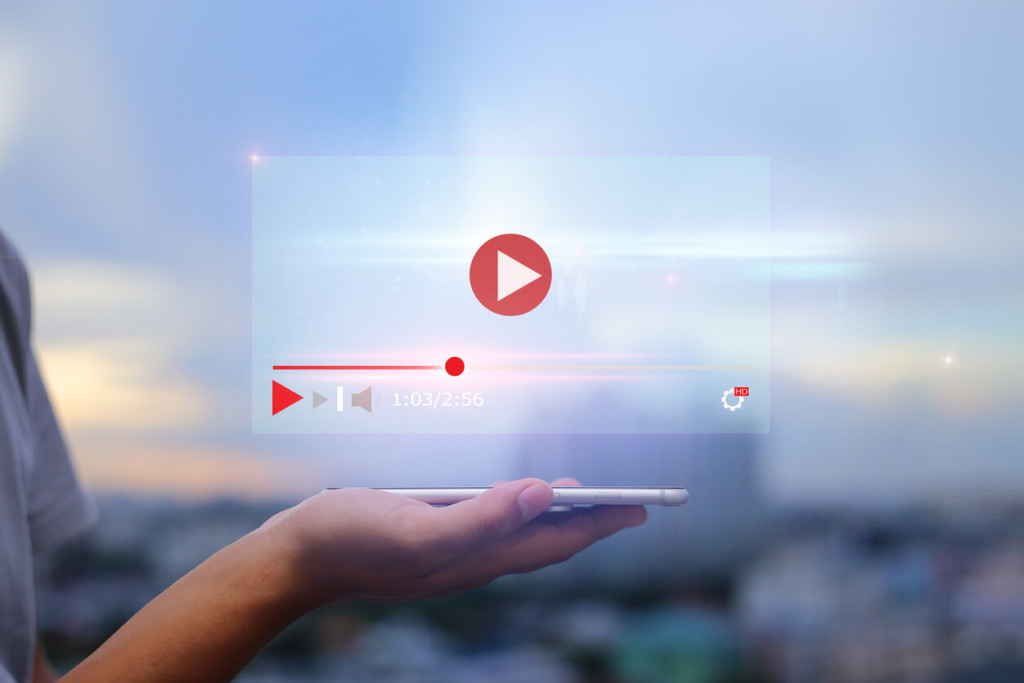 The process of building a live streaming app is pretty straightforward, but it does require a bit of coding know-how. 
If you do not have an app developer on your team, we recommend hiring one because creating a mobile app is not a "DIY" sort of task.
That said, here is the 5 step process for building a live streaming app.
1. Choose an Online Video Host
In order to build a live streaming app, you're going to need to invest in online video hosting. All of your video content will live on this platform and you'll simply embed its video players in your app.
If you decide to use Dacast, you need to sign up for an account. Premium accounts and higher have access to the Dacast video API.
2. Download SDK for iOS or Android
Download the live streaming SDK for your platform from your online video host. If you're using Dacast, this is pretty simple. All of our API and SDK code is documented in a player documentation page that is pretty easy to navigate.
At this point, you will have to figure out whether you're developing an app for iOS or Android. You can create both but focus on one at a time.
3. Load SDK to Mobile Development Software
You're going to need a mobile development environment, such as Android Studio or Xcode. Once you've chosen on, upload your SDK to this platform.
4. Begin App Development
Use the provided API code and live streaming SDK tools to develop your mobile app. At this point, you will customize your app to best represent your brand and create the best viewer experience. 
5. Package and Submit App
Once your app is complete, package the app and submit it for approval to the Apple App Store or Google Play Store. Here's the best guide for this process. 
Alternatively, you can use internal distribution mechanisms and have viewers download the app right from your website.
Conclusion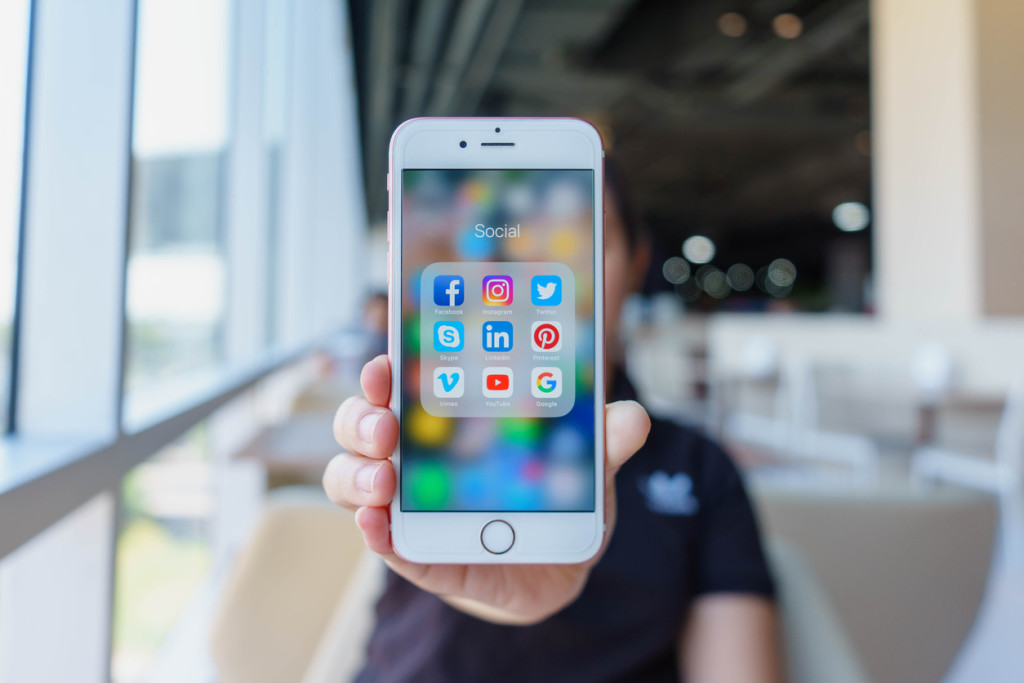 Are you ready to build a live streaming app to reach your viewers on their mobile devices?
As our 5 step breakdown shows, this process is very easy to follow, especially if you have someone on your team who is familiar with the development. 
If you need technical support or consultation, Dacast offers a range of professional services including app creation. Our technicians can help you get up and running in no time.
If you want to test out the Dacast platform before you're ready to commit, we invite you to take advantage of our 30-day free trial. All you have to do is sign up and start streaming. No credit card required.
Any questions, comments, or ideas about encoding software? We love to hear from our readers, so post your thoughts in the comment section below. We will get back to you. Also, for exclusive offers and regular live streaming tips, you can join our LinkedIn group.
Thanks for reading, and as always, best of luck with your live streams!