Before we get started, please be sure that you have both a Google Analytics account and an active Dacast account.
Linking your Google Analytics to your Dacast account is a convenient way to collect more data on your streaming video traffic and enhance the built-in Dacast analytics. These tools together will offer you well-rounded video analytics, including a live viewer count through "Real-Time" analytics
The same goes for the "Events" section from inside your Analytics account. This feature allows you to display more relevant viewer data.
When you combine forces, you can see your viewers' origins, access devices, and more.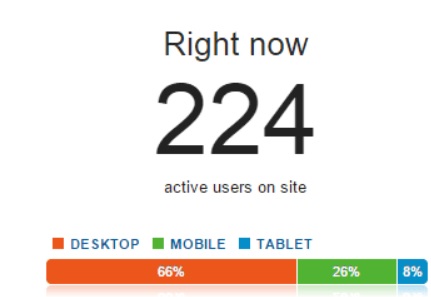 How to Get Started
You can connect your Google Analytics to your Dacast analytics platform in just a few simple steps.
Login to your Google Analytics account at

https://analytics.google.com/analytics

Go to the "Admin" section in the top bar (as shown below)
3. Under the "Property" section, click "Tracking Info" then click "Tracking Code"
At this point, your page should mirror the following screenshot.
Here, you will find your tracking ID which is a series of digits starting with "UA." Please copy this Tracking ID for later use.
4. Next, log in to your Dacast account
5. Click on the "Settings tab
6. Under "Integrations," scroll to the bottom of the page, you will see Google Analytics. (It should be preset to ON, so you will already see the tracking ID)
Paste the Tracking ID you copied earlier from your Google Analytics account into the area framed in red above.
Finally, don't forget to click "Save" once you have entered your Tracking ID.
At this point, you have successively set up Google Analytics tracking from within your Dacast account.
Any questions or need help/access to this feature? Please contact us.
Not yet a Dacast user, and interested in trying Dacast risk-free for 30 days? Sign up today to get started.
Additional Resources