Your Dacast Analytics Dashboard will populate in real time video analytics within your account.
The Dashboard section will help you to understand your viewers' engagement and will provide you with the following information:
Data usage

Audience

Engagement

Paywall

Plays by location

Top 10 content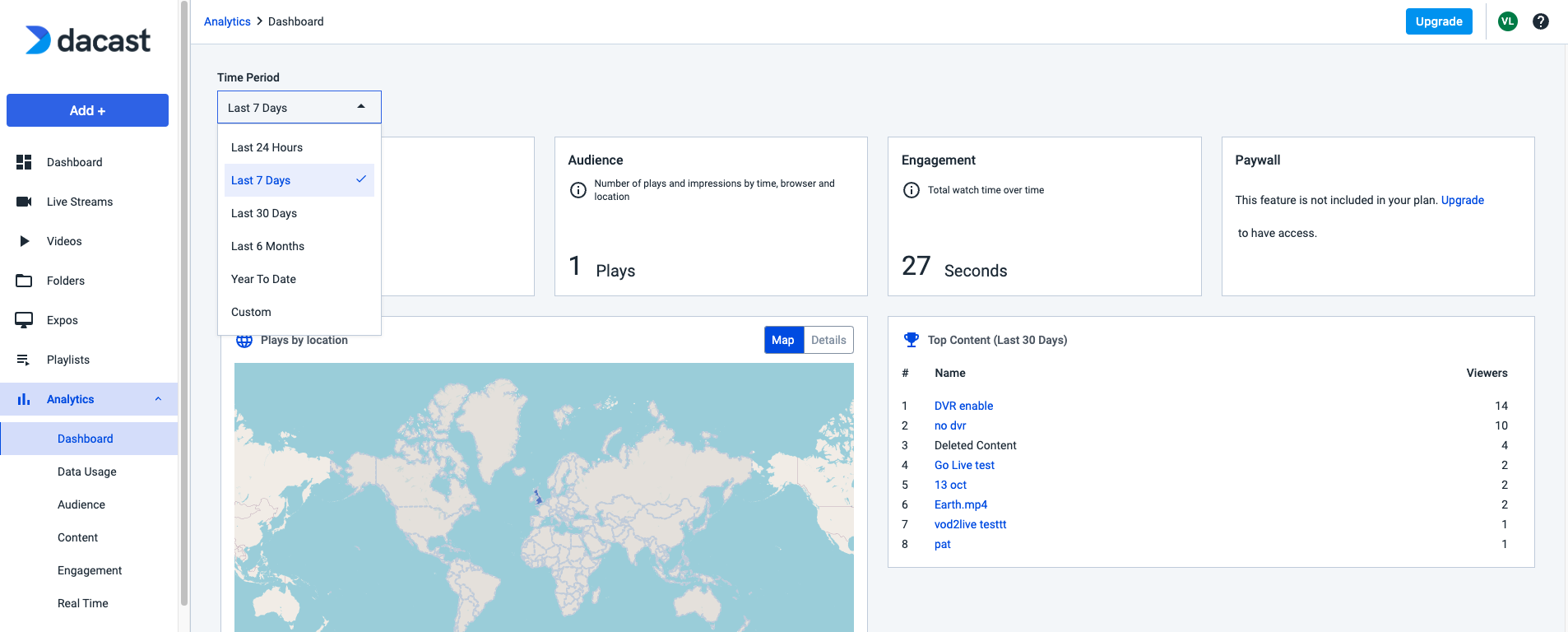 How to Read Graphs on Dacast Analytics
You are wondering how you can read the graphs in your Dashboard? We invite you to take a look at this article which focuses on how to interpret the different graphics of your Dashboard. 
Any questions or need help/access to this feature? Please contact us. Not yet a Dacast user, and interested in trying Dacast risk-free for 14 days? Sign up today to get started.
Additional Resources