Traditionally, video broadcasting has been a big-budget enterprise. For television networks, budgets in the hundreds of thousands or millions of dollars were required to get started. With the advent of internet video, however, prices have been falling.
With more advances in technology, broadcasting has continued to get easier. Equipment is getting better and cheaper. Internet speeds are increasing. Live streaming is becoming mainstream. Today, it's possible to broadcast high-quality video online for a fraction of the previous cost.
In this essay, we're going to recommend a specific set of equipment to get started with high-quality live streaming on a budget. All together, the equipment and services below should cost far less than a traditional broadcast setup. However, our recommended equipment will still deliver extremely high-quality content. We're not recommending the cheapest gear here, but rather some of the best performing, most affordable gear. We'll also recommend various procedures and settings to make your streaming more professional.
The result will be crisp, clean high definition video with beautiful colors, exceptional contrast, and excellent audio quality. Welcome to pro streaming on a budget!
Part 1: Equipment
The video camera
The camera is, of course, an important part of quality live streaming. It makes a huge difference in the quality of your stream, and can impact your costs. Broadcast video cameras can easily cost more than $10,000. That's way out of most people's budget. Thankfully, you can get excellent video quality much more cheaply.
Currently, it's possible to get decent video quality from a webcam. However, we don't recommend using the built-in webcam on a laptop, or even an external webcam. Instead, we recommend taking a look at DSLR and mirrorless cameras.
This style of camera was traditionally made for still photography. However, starting in 2008 DSLR and DSLR-like mirrorless cameras started to add video functionality. With a large image sensor and interchangable lenses, the video quality you can get from a DSLR is stunning.
If we have to pick one camera, it would be the Sony Alpha a7S II. This video workhorse is one of the most highly regarded mirrorless cameras for video. It can record 4K video at 30 frames per second, or 1080p HD video at 120 frames per second.
The a7S II is also renowned for high dynamic range and beautiful color rendition. It creates excellent colors out-of-the-box, and supports the S-Log3 Gamma color standard for those who need to do color grading. Notably for video streamers, the a7S II can output uncompressed video via HDMI.
Sony a7S II Mirrorless Camera (Body Only): $2,998.00
Additional accessories required include an E-mount lens (or adapter and alternate lens), a tripod, and accessories like cables, memory cards, batteries, and so on.
More affordable option:
If you're looking for a more affordable camera, check out the Nikon D3300 camera with 18-55mm lens. It delivers great video quality, albeit not as good as our Sony pick. However, it costs a great deal less – around $496.95.
[Tweet "For our money, the best affordable pro-level video camera is actually a mirrorless camera. #livestreaming"]
The microphone
DSLR and mirrorless cameras have built-in microphones, but they're very poor quality. Using this audio source will usually result in muddy, inaudible playback. That's not sufficient for pro-quality, especially since audio is most important for audiences.
Instead, we recommend an external mic. If you can only afford a single microphone, we recommend the Rode Videomic Pro. This professional-grade condenser microphone mounts to a shoe-mount or tripod, includes a windscreen, and outputs audio directly to a DSLR via 1.8″ stereo mini-jack. It retails for $249.00.
If you need multiple audio sources and higher quality, we recommend picking up an audio recorder like the Tascam DR-701D ($519.99). This device supports up to 4 simultaneous inputs via XLR or 3.5mm jack, mounts to a tripod, and outputs via HDMI to an external device or via 3.5mm to your camera.
The DR-701D can be paired with just about any microphone, but we recommend looking at the best shutgun mics for some recommendations. Another step-up option is to use a lavalier or "lav" mic that clips onto the collar of your subject. These are best for capturing audio discreetly and allowing subjects to retain use of their hands.
If you need the highest possible audio quality, look for a mic that uses XLR audio cables. This is especially important when you need to run cables over any distance.
The video capture device
The next thing you need for an affordable high-quality live stream is a capture device. Essentially, a capture device interfaces between your computer and your camera. It allows your video stream to be detected and routed into your encoding software. See below for more details.
Our current pick for a cheap capture device is the Blackmagic Intensity Shuttle. This small external device connects to your computer via USB 3.0 and your camera via HDMI. There are cheaper generic devices available, but users have reported experiencing problems with many of them.
The Intensity Shuttle is reliable and captures video in uncompressed 10-bit HDMI format. That's more than enough for our purposes.
Capture device (Blackmagic Intensity Shuttle): $189.05
Note:
If you decide to use a hardware encoder rather than a computer, you won't need a capture device. Hardware encoders have built-in video capture ports. This may make it cheaper, in some cases, to go with a hardware encoder.
The computer (for encoding video)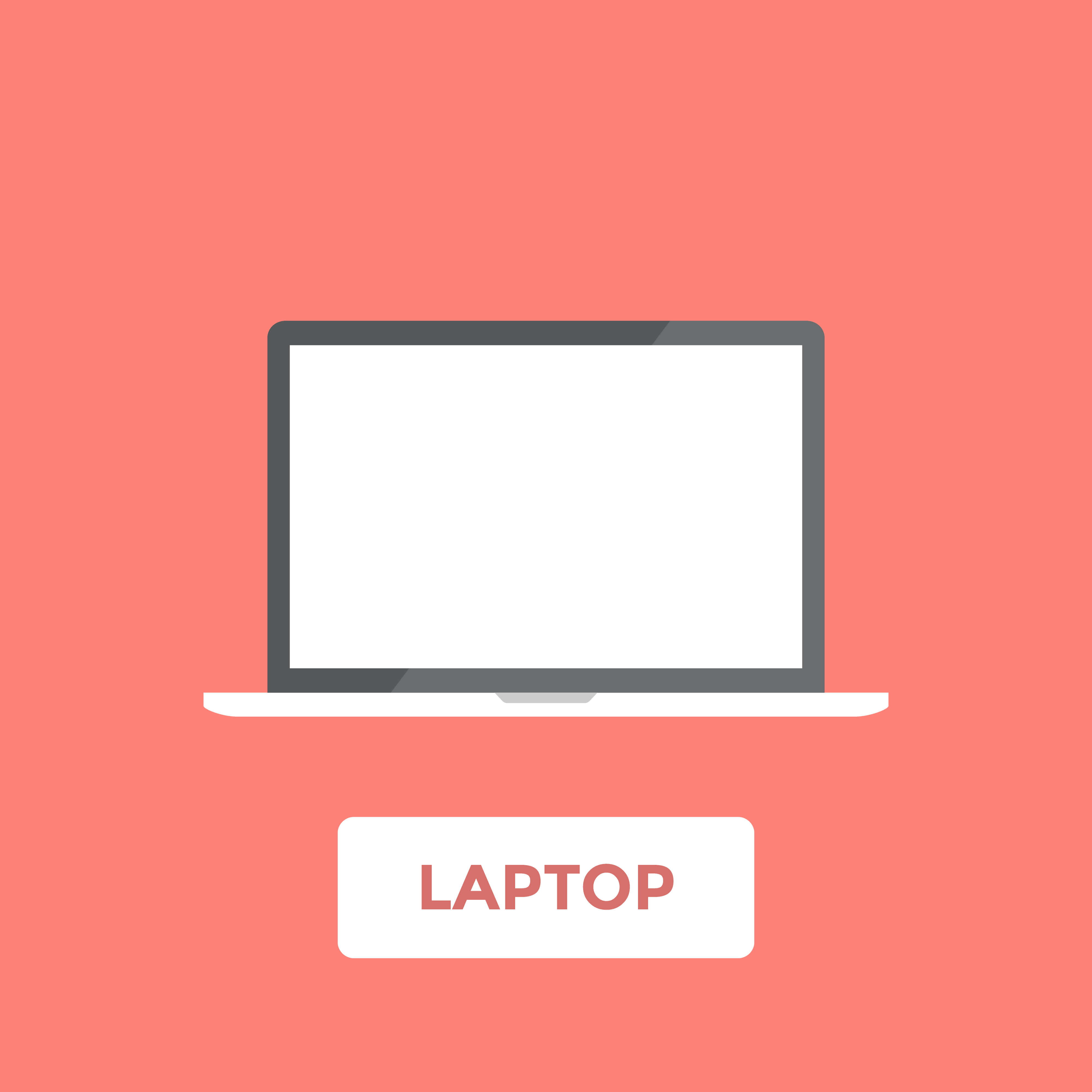 Another essential element in a live streaming setup is an encoding device. Essentially, this is some sort of computer that can do the task of compressing the video into a format suitable for internet distribution. There are two options here: a hardware encoder or a computer running a software encoder.
The more affordable option for most live streaming users is the computer. These days, computing power is cheap. A medium-spec laptop is more than fast enough to encode and stream full HD 1080p video.
Many review sites online (including our favorite, The Wirecutter) recommend the Acer Aspire E15 as the best performing affordable laptop available today. The E15 features an Intel Core i5 processor at 2.3 GHz, a NVIDIA 940MX graphics card, 8GB of DDR4 RAM, and a fast 256GB SSD for storage. That's plenty of power for basic live streaming.
Medium-spec laptop (Acer E15): $549.99
Step-up option:
If you need more power, you may want to look into higher-end laptops or hardware encoders. Prices for hardware encoders range from $500 to $1500 and up. Check out the bestselling hardware streaming encoders at B&H Photo Video for a look at current prices and top models. Remember that a hardware encoder may reduce your costs further by eliminating the need for a capture device.
Part 2: Software, services, and online video platform for pro streaming on a budget
The encoding software
Now that you have your video camera, mic, capture device, and computer, you're ready for the last element of the system: the encoding software. This is the software that you will need to install on your laptop to convert the video stream from the camera into a streaming-friendly format.
For users with varying needs, there are plenty of different options out there. On the high end of the market are products like vMix and Wirecast, which cost hundreds of dollars but deliver a very powerful interface. These platforms allow you to mix streams from many different sources and include advanced features.
vMix software to stream in HD starts at $60, and Wirestream starts at $495.
However, for some users these products are overkill. It's possible to stream professional-quality video using software that is completely free. Our favorite of these is Open Broadcaster Software (OBS) Studio.
This open-source software package is cross-platform and supports a wide range of input devices. It also supports transitions, encoding presents, and a number of other features.
Encoding software: $0 – $495
Encoder settings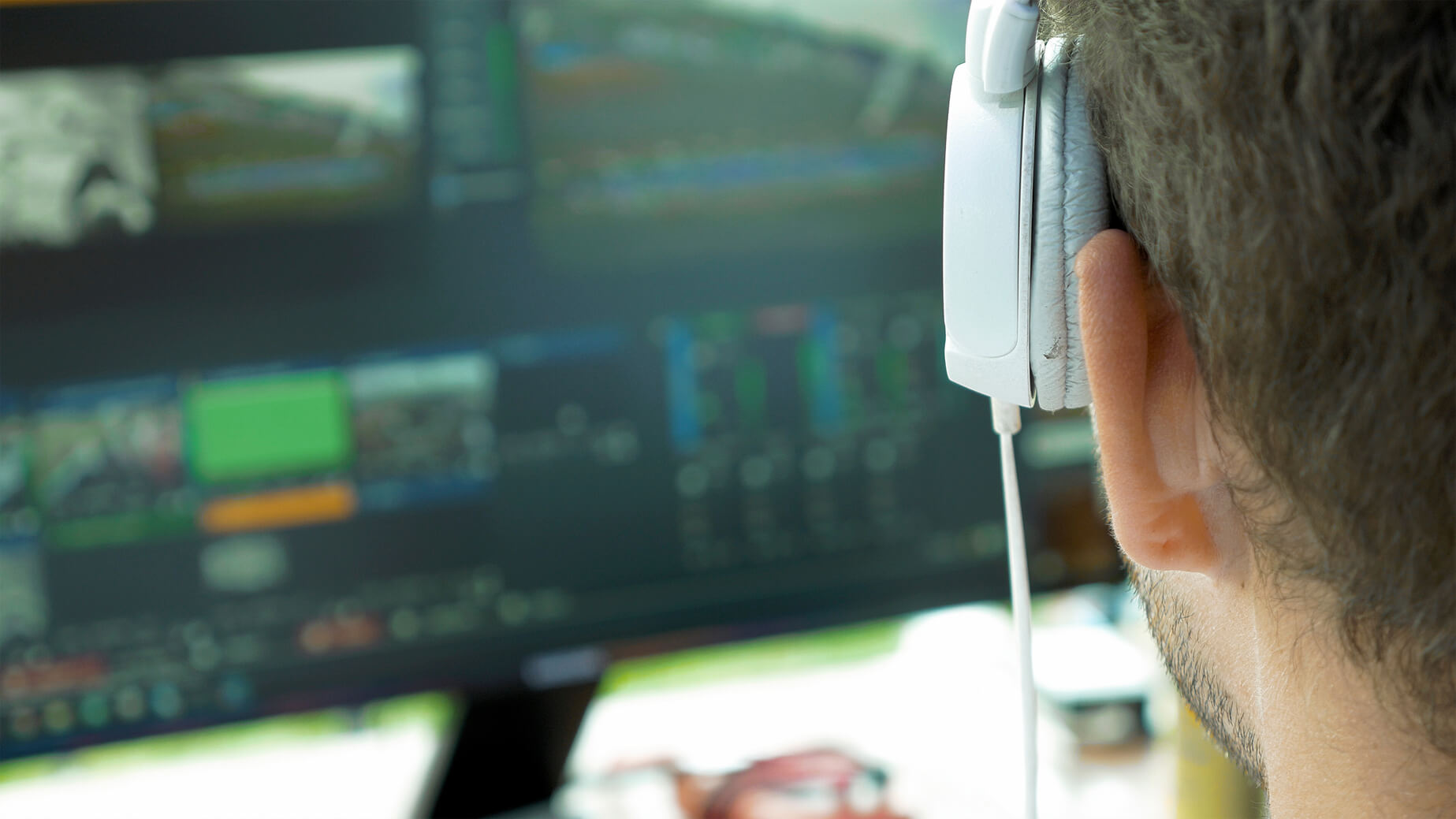 Your encoding settings are also important in determining the quality of your live stream. If you want to stream professional quality video, resolution should be high. You should probably offer at least 720p resolution, if not 1080p.
HD video in these sizes should generally be sent at a bit rate of 2-6 Mbps (2,000-6,000 Kbps).
However, not everyone has internet fast enough to download video of that quality. To reach viewers with slower internet speeds, you should also encode your stream at a lower resolution. We recommend 360p as a common lower end standard. Streaming 360p can achieve relatively good quality with a bit rate of about 500 Kbps.
As far as frame rate, we generally recommend you use 30 fps. Don't overthink it, unless you're doing sports. In that case, a higher frame rate like 60 fps might be preferable.
When it comes to video and audio codec, H.264 is preferable and either AAC or MPS are acceptable. Audio bit rate should be set around 64-128 Kbps for stereo audio sources.
Internet service
Of course, to stream video online, you will need an internet connection. To stream in high-quality, this needs to be a fast connection. Streaming on DSL is iffy. Streaming via 4G cell phone networks is a bit more feasible, but network congestion can slow things down quickly.
If you do need to stream via cell networks, it makes sense to look into cellular bonding technology. I've explained how it works in this previous article. Many professional broadcasters use cellular bonding for high-quality streaming. However, it will increase your costs substantially.
Ideally, you won't have to go in that direction. It's more affordable and reliable to use a wired internet connection. To achieve upload speeds sufficient for the task at hand, cable internet or faster is essential. Upload speeds of at least 5 Mbps are what you should be looking for. Make sure that these are sustained speeds as well. Burst speeds are often advertised in marketing materials, and major fluctuations in upload speed can cause problems with a stream.
Broadband internet connection: ~ $50/month
Online video platform
The final element in a live streaming setup is a video streaming service provider, or online video platform. This is the service that you will send your data to.
It works like this: you'll connect your encoding software to your video streaming service provider via a URL and passcode that the provider will furnish. Then, you can use the streaming service interface to start and stop your live streams, embed on websites, and more.
There are many different video streaming providers out there. Each provides a different set of features and pricing. When choosing a provider, do your research. Common features include video monetization, white label/custom branding, analytics, API access, and so on. Consider what sort of features are important to you before making your choice.
Our recommendation would be an affordable provider like… ourselves! DaCast is an online video platform that has some of the most affordable rates on the market. Our starter plan costs just $19 per month, while offering 100 GB of monthly bandwidth. It also features almost every single feature available in our higher tiers.
Video hosting service from DaCast: $19/month
Alternative:
If you need to stream a one-time event, or stream irregularly, you can purchase streaming services using DaCast's per TB "event pricing."
Part 3: Setup and testing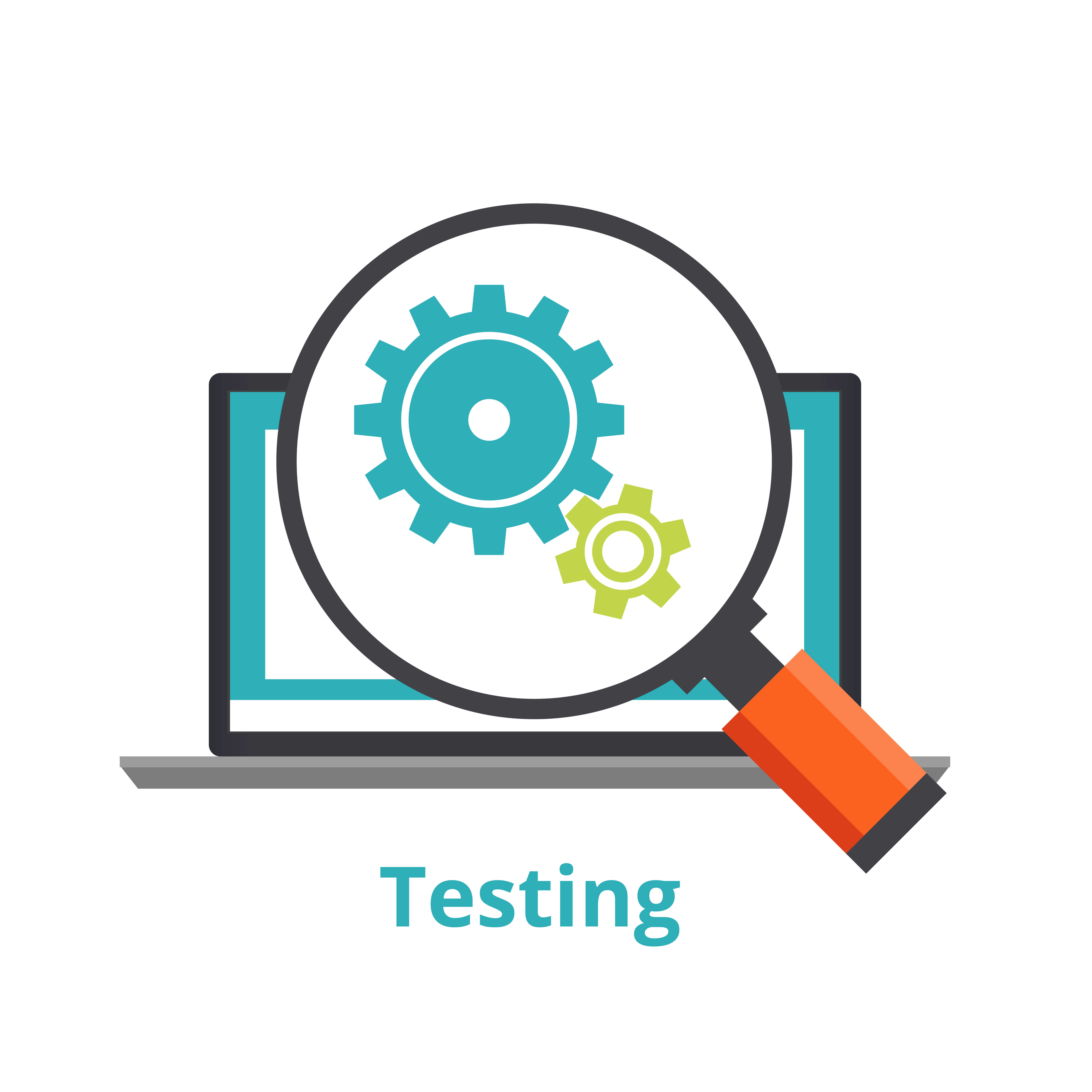 Once you have all the equipment and services that you need, you're ready to begin setup. Assembling all your equipment, connecting cables, and entering settings should be done in advance of your live event. This allows for plenty of time to isolate and solve problems that may arise.
In fact, we usually recommend a full round of testing. This should include testing video cameras, audio feeds, encoders, cables, and streaming functionality. Recruit a friend or colleague located off-site to view your test-stream and report back on the quality of the video.
Based on the results of your testing, you may need to make changes. Perhaps your encoder settings need to be tweaked. Alternatively, you may find that everything is working great.
Lighting
Another issue we should discuss briefly is lighting. If the lighting in your environment isn't ideal, a great camera isn't going to produce good footage. Alternatively, a cheap camera can look pretty good with excellent lighting conditions.
The more you skimp on camera quality, the more important lighting becomes. I've written about affordable lighting setups before. Check out that previous blog for more details.
Part 4: The viewer experience
The final element that we'll highlight is a bit more intangible. I'm talking here about the viewer experience. Of course, this includes video quality. However, it also includes other factors.
Professionalism extends into every interaction viewers have with you. This includes the tone of your social media and blog posts, your website content, and your email communications. When potential viewers sign up for your newsletter, how will you entice them to attend? Have you hired a professional writer for the website and email copy?
Graphics and interfaces are also important. For example, where are viewers going to be watching your video? If it's on a website, does the aesthetic of the site match and complement the streaming video? Have you consulted with a designer for the user interface of your website? Is it easy to navigate? If you're charging for your video, what about payment methods? Is the process streamlined and efficient?
These are all questions to contemplate. Together, they can help you achieve a higher-quality, more professional streaming experience.
Conclusion
There are a great many things you can do to make your streaming better quality. However, when you have budgetary restrictions, your options are more limited. With the recommendations in this article, it should be possible to stream very high-quality video at an affordable price. Pro streaming can be very affordable.
The total cost of our recommended equipment and services listed above comes out to $767.93, plus $69 per month for internet and online video platform. As anyone in professional video will tell you, that's an absolute bargain.
If you're willing to sacrifice quality further, it's possible to cut that price in half or even further. However, we're confident that these recommendations will give you excellent quality and reliable equipment that will last for years, all at a reasonable price.
Any questions, comments, or suggestions? Let us know! We love to hear from our readers.
Not a DaCast broadcaster yet?
You have 30 free days to discover our features.