Principal Video Technology Engineer
Company description: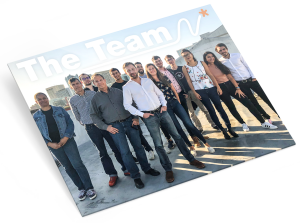 Dacast is a leading online streaming and video provider who has been consistently selected as a leader in "Over the Top" streaming.
Current environment of virtual presence has offered a tremendous opportunity to Dacast and we have seen double-digit growth over the last 12 months.
Dacast is headquartered in San Francisco CA, with offices in UK and France.
Engineering Team: 
Our Engineering team's mission is to build a ubiquitous multimedia streaming platform that provides industry-leading experience to users around the world.
We Achieve Excellence through innovation Quality, Commitment, Teamwork, and hiring High-Quality engineers. We currently have an engineering presence in the USA, UK, Colombia, and France.
As part of our global engineering expansion, we are looking to build a center of Engineering excellence in France to expand our expertise in Hyper-Scale cloud infrastructure, Video Encoding, Video Players, Web Frontend development, and Testing and Automation.
About the role:
As part of our video delivery platform expansion, we are seeking a Principal Engineer who has expertise in encoding and transcoding who will be able to build and operationalize our content ingestion at scale.
This is also a great opportunity to apply knowledge to build something truly world-class and at planet scale. Video transcoding at planet scale has many challenges and requires out-of-the-box thinking and innovation. If you have expertise in encoding technologies such as H.264, VP9, etc, and/or streaming technologies such as HLS, DASH, etc then you will contribute tremendously. Following projects are some of the projects this team will work on:
Live Stream ingestion
Transcoding
Streaming bridge for Social Media apps such as Facebook, Youtube.
Adaptive Bit Rate implementation
Live Video recording
Advance Video encoding such as per title encoding
Real-Time streaming for live conference support
Multi-CDN abstraction layer to leverage cost and premium features 
As the Principal Video Technology Engineer of our Engineering team, you will be taking the lead in Architecting, Designing, and Optimizing our Video delivery plan to serve the growing needs. You will also be responsible for guiding and mentoring other engineers in the organization and providing strategic technical suggestions to the VP of Engineering and other executives of the company.
Principal Engineer is the topmost level of the Dacast technical ladder and a very crucial position for our company, hence we are in search of an engineer who has produced world-class results.
Experience:
You have been a principal member of building video and streaming infrastructure at a large scale.
You have over 15+ Years of experience in the industry.
You have at least 5+ years of experience in Video related technologies.
You have designed and implemented video delivery infrastructure with experience in scaling to meet operational needs.

You are an expert in several of the following cloud infrastructure technologies: Video Encoding Technologies, Video Streaming Technologies, Video Quality Measurements, Adaptive Bit Rate Encoding.

You have detail knowledge on the technical workings of Content Delivery Networks (CDN) and have at least 2+ years working closely with a major CDN provider.

You have experience in major cloud provider platforms such as AWS, Google Cloud Platform, Azure, etc…

You have expertise in monitoring and performance benchmarking of video quality and viewer experience.

You have a passion for video streaming and expanding it to a global scale.
Location: France
Education: Master's or Bachelors Degree in computer science (desired ) or demonstrable achievements.
Type: Full-time.   
How to apply: Drop us an email at careers@dacast.com with your resume and tell us about yourself.