What is IBC 2019 and Why You Should Go
Any business needs to stay on top of the latest trends in its industry. New technologies and innovations are changing the online video industry all the time. That's why Dacast is gearing up to attend IBC 2019. IBC, or the International Broadcasting Convention, is one of the biggest and most important technologies and video conferences in the world.
Now, let's take a closer look at IBC 2019 and the benefits of attending for pro broadcasters!
What is IBC?
IBC is the world's most influential media, entertainment, and technology show. Six leading international bodies are the partners behind IBC, and they represent both exhibitors and visitors.
In short, IBC is a massive gathering. In 2018, the conference attracted more than 55,000 attendees from 150 countries around the world. Moreover, more than 1,700 of the world's key technology suppliers participated, showcasing a debate-leading conference.
IBC 2019 will take place on September 13-17th, 2019 in Amsterdam. Specifically, the conference is set at the Amsterdam RAI Exhibition and Congress Centre. If you're involved in live video streaming, OTT, broadcast, or any other video industry, you should consider attending. Let's find out why, below.
What to Expect at IBC 2019

IBC is a massive conference. Therefore, there will be plenty to keep you busy! Here's some of what you can expect if you join us at IBC 2019.
Conference Tracks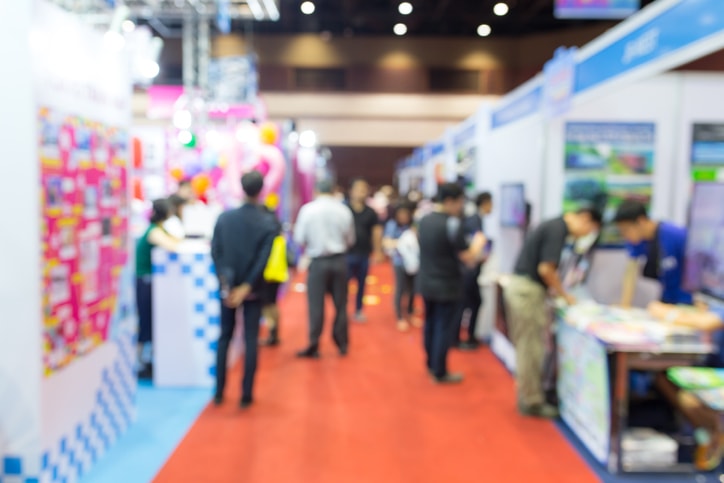 IBC 2019 will offer five main conference tracks. Depending on your interests in the industry, you can follow the track of your choosing. Alternately, you can skip around to whatever presentations pique your interest. The five conference tracks include:
Create & Produce: Creating Disruption
Manage: Automating Media Supply Chains
Publish: Embracing the Platform Revolution
Consume: Engaging Consumer Experiences
Monetize: Scaling Audiences and Revenues
Speakers
This year, organizers anticipate more than 1400 presenters in attendance at IBC 2019. Over five days, the event will include over 400 inspirational speakers. A number of keynotes from leaders in the industry will also take place throughout the conference. Scheduled keynote speakers include:
Hiroshi Kawano, Senior Vice President of Sony
Arnaud de PuyFontaine, CEO of Vivendi
Gary Shapiro, President & CEO, CTA
Cécile Fort-Coutaz, Head of YouTube EMEA
Delphine Ernotte, EO of France Télévisions
Lisa Opie, Managing Director at BBC Studios
And many more!
Presentations
In addition to keynote speakers, there will also be more than 100 presentations during IBC 2019. These talks will cover a huge range of topics. Some are free and open to all attendees. Overall, presentations will cover codecs, sustainability, cinema, monetization, content marketing, broadcast protocols, 4K/8K content, VR/AR, and more. In addition, the "Big Screen" zone will focus on discussions with cinematographers, colourists, and other creatives.
Also, do note that some talks are invitation-only. These include a Broadcast Leaders Forum, a Cyber Security Forum, and a Telco & Media Innovation Forum. These talks are closed to the press and serve as places where open discussion can occur in a lively and inspiring environment.
Research
IBC's Technical Papers program is often the place where the latest cutting-edge research in broadcasting is revealed. For those interested in applying, submissions are open now. Either way, we recommend that all innovators keep their eyes on the research that IBC 2019 unveils. The sharpest minds in our industry often reveal their latest work here, so it's worth the time!
IBC Awards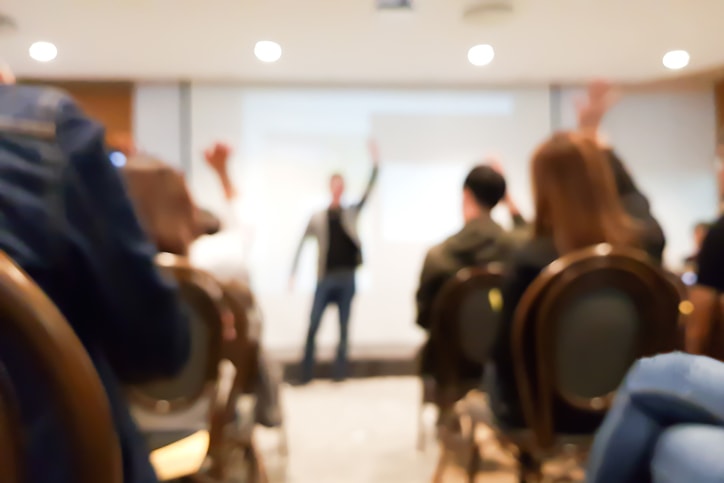 The annual IBC Awards recognize leadership in the broadcasting industry. At IBC 2019, organizers will give out a wide variety of awards. These include awards for Social Impact, the Young Pioneer Award, and Best Technical Paper. The highest award is the International Honour for Excellence in Media, Entertainment, and Technology. Innovation, content creation, and content distribution awards are also part of the programming.
For more details, you can check out the recently announced innovation shortlist on the IBC News page.
IBC 2019 Technology Previews
The IBC "Future Zone" is dedicated to innovation in technology. This part of the conference brings together the latest ideas, functional technology, and concepts in a specially curated area. In 2018, the Future Zone highlighted some of the following tech:
Cinema's unique cinematic VR technology
Next-generation encoding with AV1 and HDR-support on prototype TVs and displays
Live generation of CGI via motion tracking suits and video game render engines
4K and 8K broadcasting technology from global leader NTT
The future of online sports streaming with case studies from the FIFA World Cup and Olympic Games
And much more!
Are you, like us, interested in the latest cutting edge technology—think lasers that beam UHD video through 200 feet of open seawater? If so, you should check out Future Zone at IBC 2019.
Benefits of Attending IBC for Professional Broadcasters
Overall, the greatest benefits of attending IBC are professional networking and education about the broadcasting industry. Many businesses make deals, establish relationships, and even sign contracts at IBC. Plus, learning about what others in the industry are doing allows everyone to succeed at a higher level.
An excellent opportunity to network with peers and hear the challenges in our industry!
– Gunnar Gudmundsson, CTO, RUV Iceland
Great experience, great content and great networking!
– Imad El Kadi, Director of Operations, Paris Television Centre
Registration to the IBC 2019 Exhibition includes access to all fifteen halls and the free feature areas of the show. These areas include the IBC Content Everywhere, IBC Big Screen Experience, IBC Awards Ceremony, Future Zone and the Esports Showcase.
IBC 2019 conference registration comes in several packages, which allow different levels of access. They also include free access to the exhibition and all the feature areas on the show floor.
Other Upcoming Conferences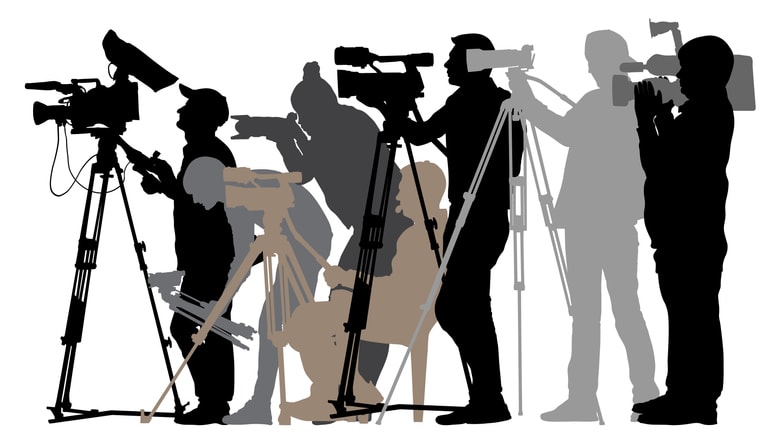 Of course, IBC isn't the only major trade conference for the video industry. Another major conference you should watch out for is NAB. If you're new to NAB, the acronym stands for the National Association of Broadcasters. The next NAB conference is scheduled for April 18-22, 2020. The show takes place in Las Vegas and brings around 90,000 attendees.
There are also excellent Streaming Media conferences, which focus exclusively on online streaming solutions.
Finally, what if you want to attend IBC 2019 but can't make it? If that's the case, you might be able to watch content afterward. IBC will broadcast much of the content for free. And of course, IBC records every session.
And don't forget to start planning ahead for IBC 2020! It will take place at the same location in Amsterdam, from September 11-15, 2019.
IBC 2019: See You There?
Our team will be at #IBC365 in Amsterdam on September 16th and September 17th. We're looking forward to it and to meet you? If you are interested in meeting up with Dacast at IBC 2019, get in touch with us.
In the meantime, you can sign-up for a 14-day free trial with our platform.
Thanks for reading, and see you at IBC 2019!