Dacast's new side panel feature allows you to view your main features all on one window; eliminating the tedious task of clicking in and out of multiple windows causing you to lose track of your work amongst dozens of video uploads.  This feature organizes your workflow and keeps you on track.  
*Please take note that this is our beta version. Enhanced version of this feature coming soon*
You can access the side panel by clicking on the row of your designated video (except for the thumbnail) to access the side panel.   If you want to view the details of the row without opening the side panel, hover over the row and click the edit icon. 
2. Along with your general features of adding images, paywall, security and analytics, there are now options to download your video, replace the source file, or copy the video link.  
What Does Replacing A Source File Do?
When a video is replaced, the previous version is completely updated and any existing links will lead to your new upload.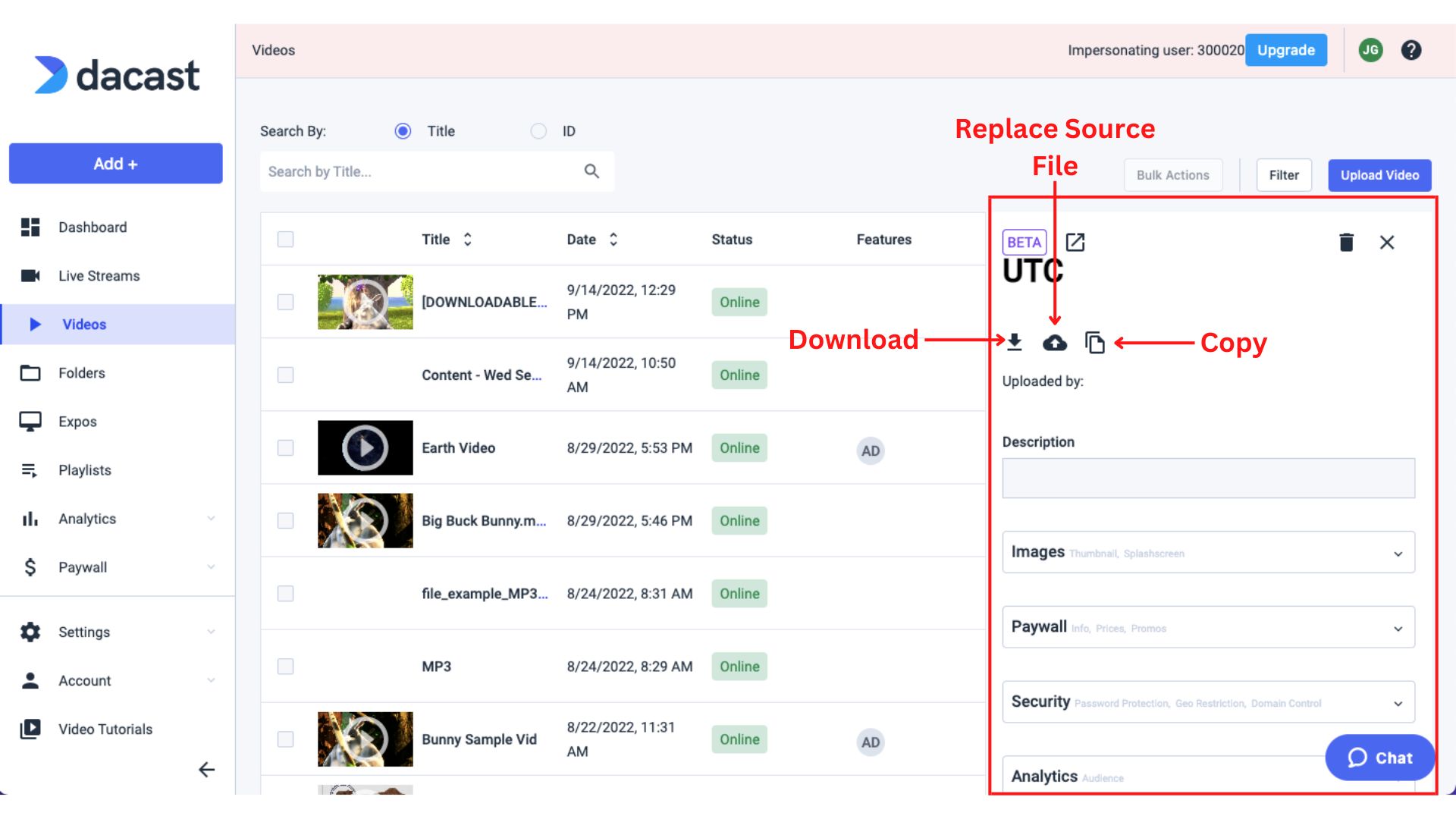 3. Here are some previews of what you can expect when you click the features located on the side panel: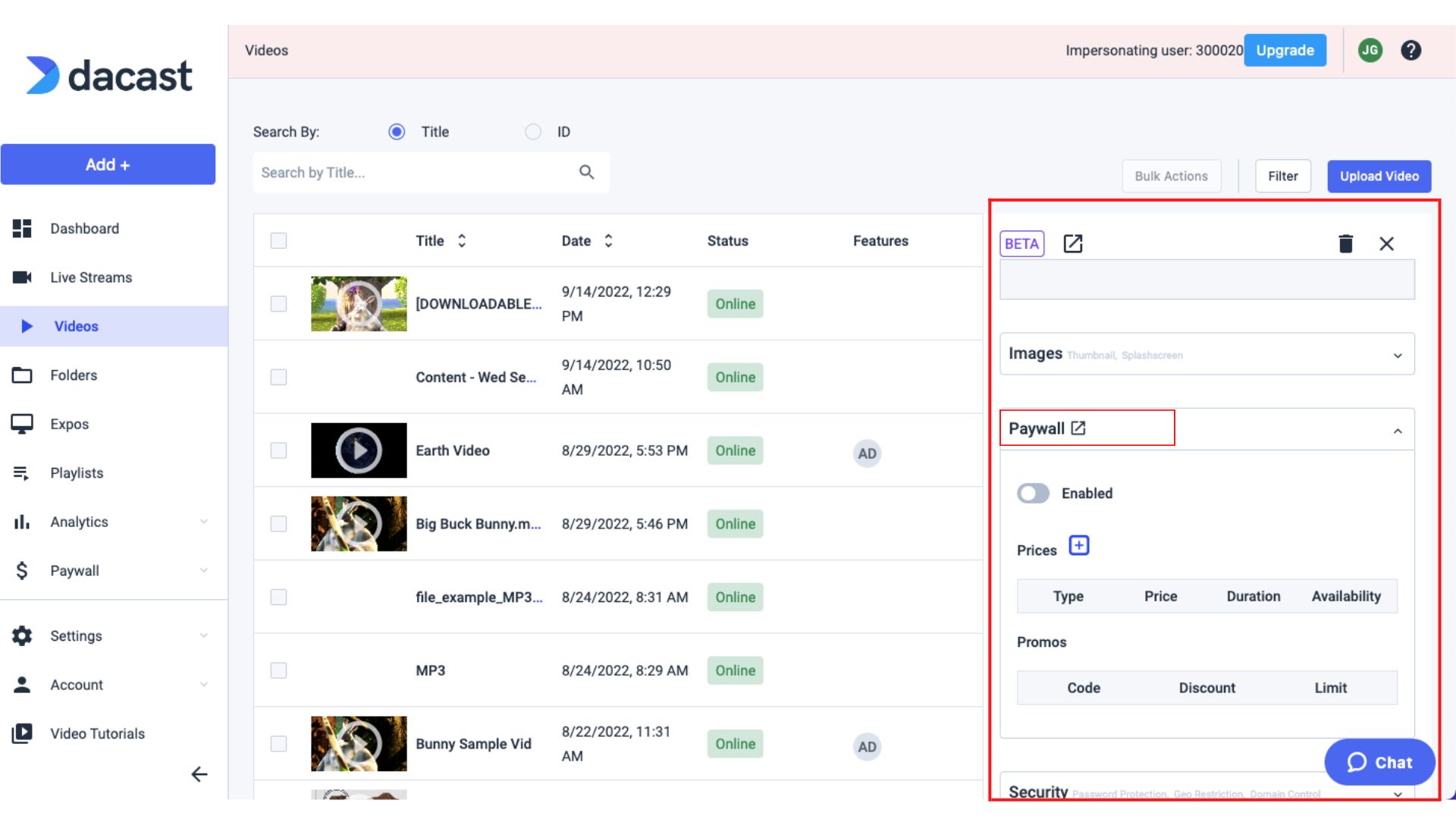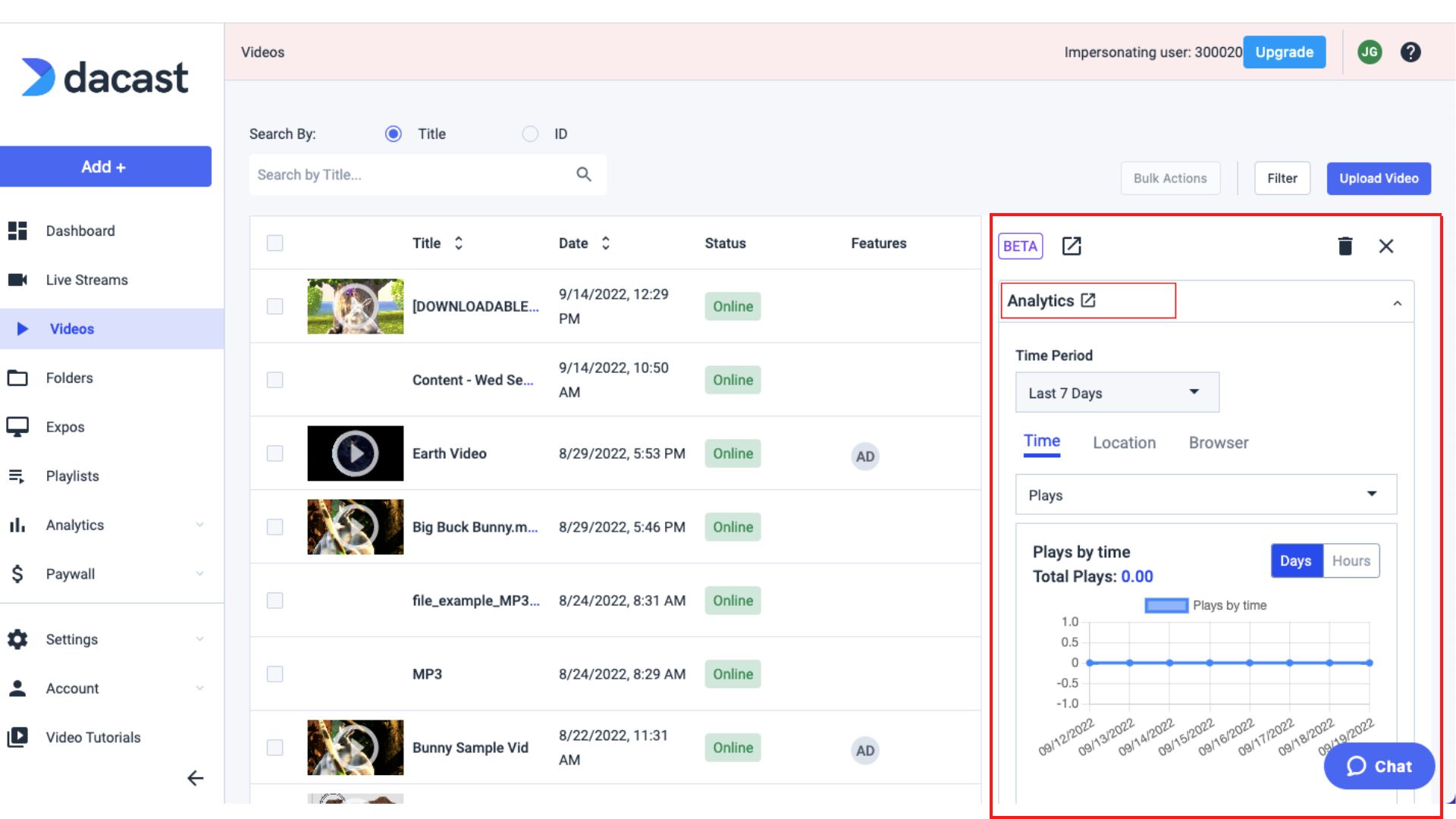 Not yet a Dacast user, and interested in trying Dacast risk-free for 14 days? Sign up today to get started.