Success Story: How Floodin PRO Changed the Tourism Industry with Video Editing & Hosting
Multiple Tourism operators sell custom videos and photos to their guests as a souvenir helping tourists remember their experience for years to come. In the past, these tourism operators sold DVDs and USBS, but that approach is no longer valid with the growth of online video.
Floodin PRO is an automated video production app that supports international tourism operators stay with the times and gain constant online exposure from their customer experience videos and photos. The app offers innovative tools for easy video editing and storage, so tourism operators can record, edit, and sell their visitors high-quality video content with a speedy turnaround time.
What is Floodin PRO?
Floodin PRO was founded in 2016. A dedicated team of six set out with the mission to streamline video production and distribution for adventure tourism companies by "killing the boring USB and DVD methodology" and supporting operators in sharing high-quality video souvenir content with their customers.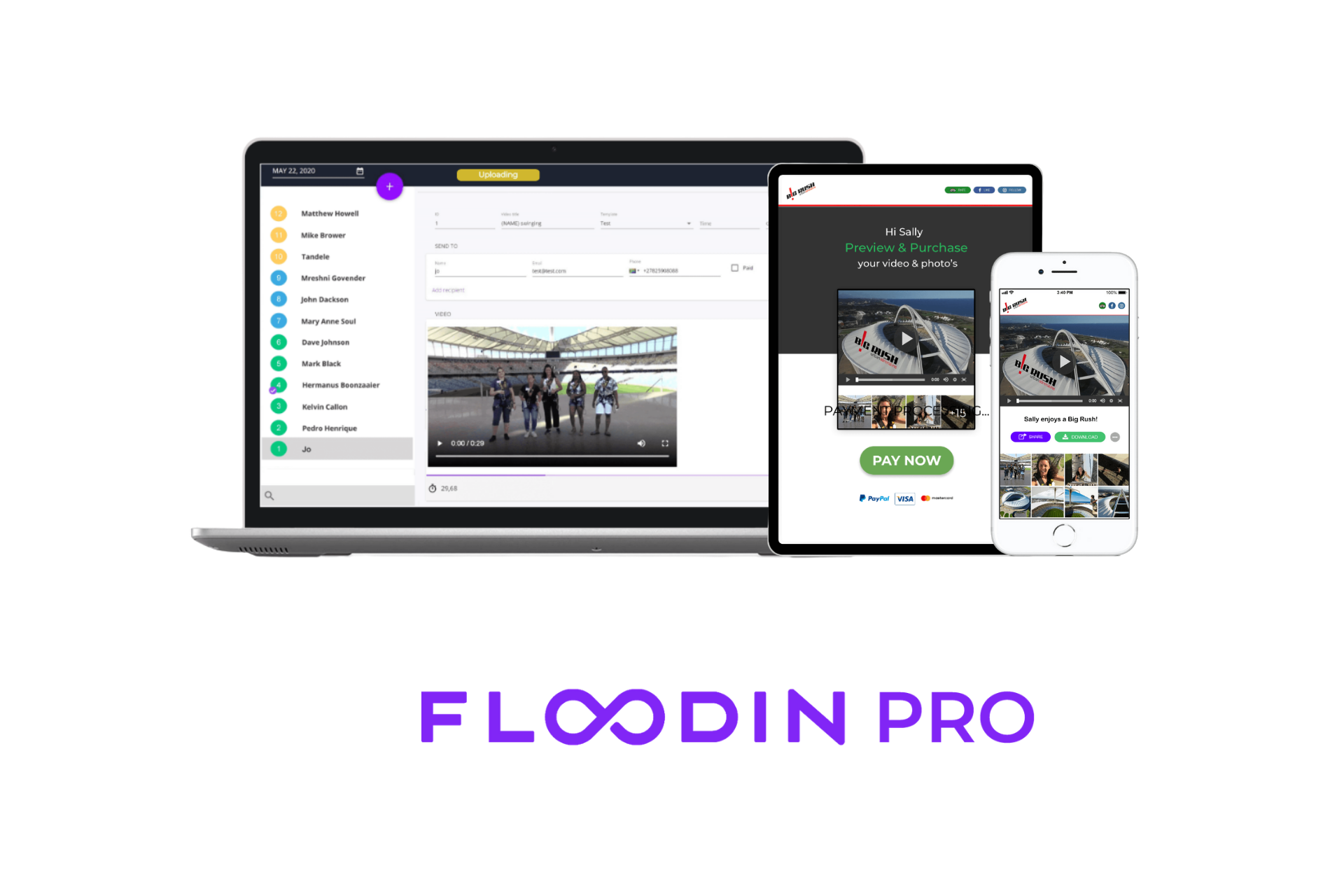 The founders of Floodin PRO share the love of adventure with the tourism operators they serve. Their app was ultimately designed to give fellow adventurers recordings of their experiences to help them keep memories of their adventures alive for years to come and enable them to share those experiences with their friends and family on social media without a fuss.
Their software is a desktop app designed for all genres of tourism operator companies who can capture and share videos of their visitors' experiences. They have an impressive portfolio of clients covering multiple sectors and company sizes, as can be seen on their site's user storie section.
The software itself offers tools for creating, sharing, and hosting the video content in a few simple steps. It presents an easier option for tourism businesses to prepare, sell, and distribute souvenir videos and generate much needed added revenues and online exposure from customers sharing those videos on social media.
Initial Goals: What Floodin PRO Wanted to Achieve
In their journey to automate and streamline the way that tourism companies produce and share videos with their visitors, Floodin PRO realized that they'd need a scalable and affordable video hosting platform to store high quantities of video content.
They sought out a platform that had video-on-demand capabilities, robust API, reliable customer support, and room for expandability. Content delivery on an international scale and large amounts of storage were a must.
They needed this service to be totally white-labeled so that they could integrate its tools into a platform of their own to best serve their users in the tourism industry. The Floodin PRO team researched and compared several different streaming platforms before they determined that Dacast was the perfect fit.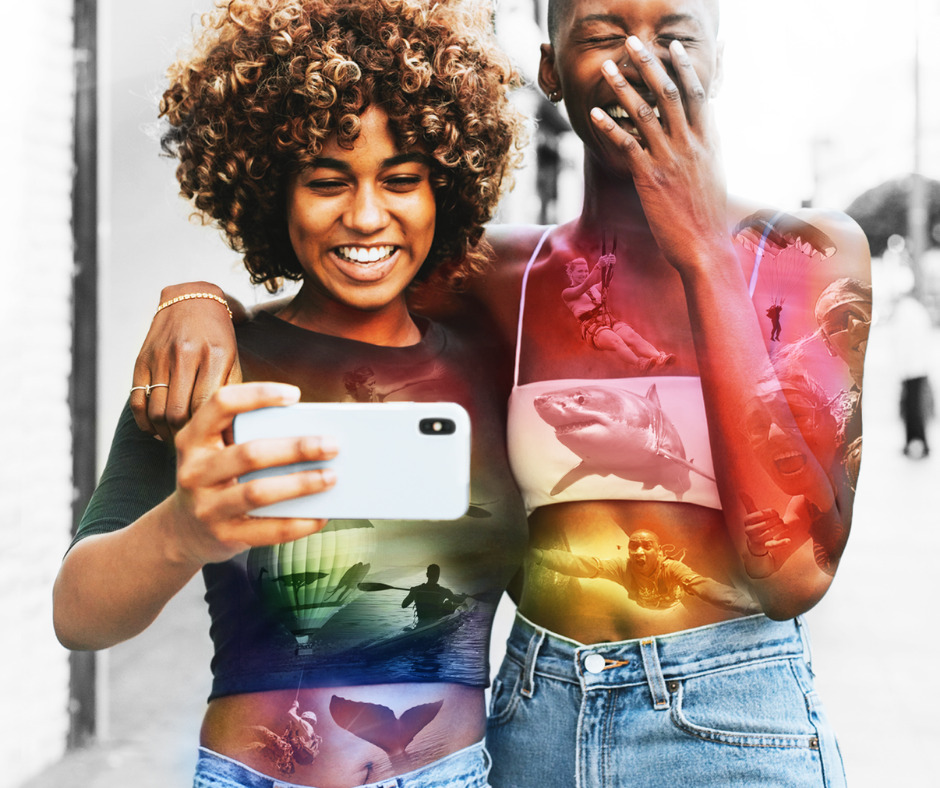 Approach: How Has Dacast Supported Floodin PRO in Reaching Their Objective?
Floodin PRO integrated Dacast's video hosting capabilities into their own software so that users can upload and store the videos that they've created for their visitors.
A major value proposition for Floodin PRO is that users can host and sell high-quality video content through their app. Support from Dacast helps them to achieve this. 
When discussing the years of working with Dacast, their founding team recognizes the important role that Dacast has played in the growth of their business and repeatedly referred to Dacast as a "partner in video" rather than just a handy tool.
Results:
To date, Floodin PRO has hosted over 100 000 adventure videos on Dacast, uploaded from adventure tourism companies of all sizes covering all sectors! That's a 100 000 happy adventure tourism customer videos online helping generating operators added revenues and gaining serious online brand exposure their once in a lifetime activities deserve.

A Customer Video Success Story
With the help of Dacast's video hosting software, Floodin PRO has brought success to multiple tourism operator clients. Faceadrenalin.com is one client that has had an excellent experience with the app.
Here's what they achieved in their first year and a half of using Floodin PRO:
Decreased costs associated with video editing production by

+/-

50%

Increased media sales by

+/- 

40%

Helped achieve the following engagement metrics:

644,108 impressions

333,336 viewers

6606 direct shares to Facebook

4970 direct shares via WhatsApp
Using Floodin PRO clearly reduces operating costs,  increases revenue streams, and is a sure way to boost profits for users. Additionally, the brand's online exposure gained from customers sharing their videos via Floodin PRO on social media platforms has been great for the business in general. Faceadrenalin is just one of many clients with results of this magnitude.
Floodin PRO User Reviews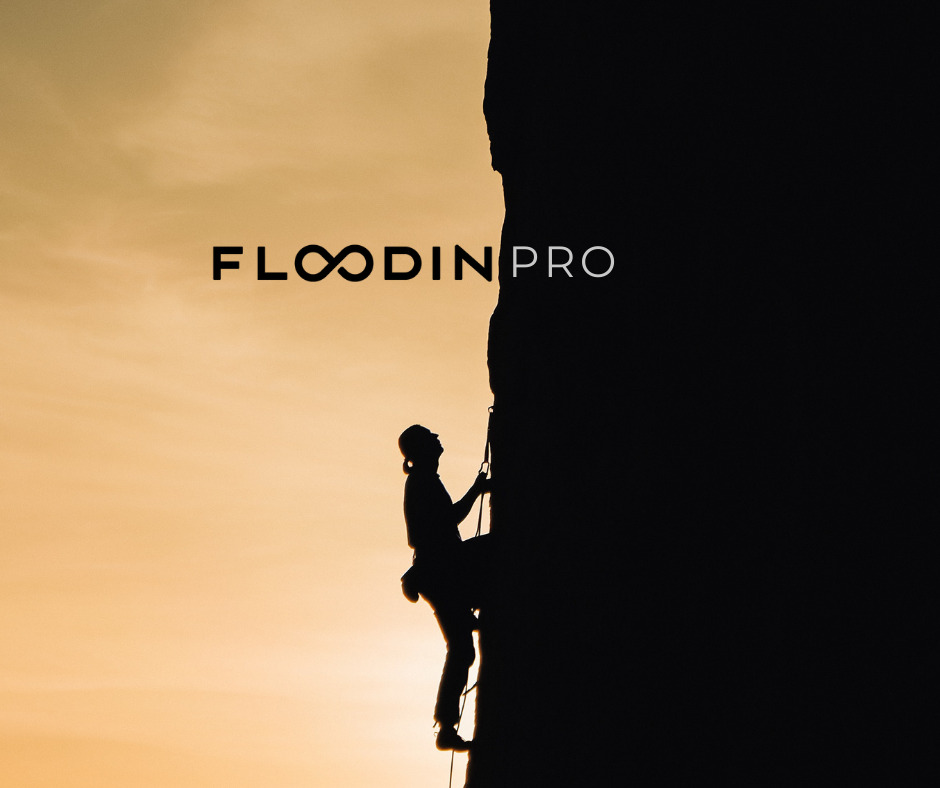 Floodin PRO has been a game-changer for the tourism industry. Their customers rave about how valuable the product is. They speak about how Floodin PRO helps them generate more revenue and increases their marketing exposure while saving time and adding great customer experience value.
Here's what a few of Floodin PRO's customers are saying:
"Media sales are up, and support queries are down. The results speak for the value." – Anneline Wyatt, Tsitsikamma Canopy Tours

"Saves us serious time and money using Floodin PRO." – Roy Steemson, Durban Skydive Centre
You can read more stories on their website.
What's Next for Floodin PRO?
Since Floodin PRO continues to have great results working with Dacast, they continue to drive growth and innovation in the automated video editing industry with big plans moving forward. 
Their goal has always been to support small operators, and even more so after a very difficult 2020 for the tourism industry in general due to COVID19. But they also have two big things on their radar for the long-term: developing a mobile app and tapping into the B2C market.
Down the road, they plan to make their software available on the go for businesses, influencers, and independent content creators alike, to make easy adventure video edits available to everybody. But before they expand their business to offer new products to a new audience, they want to focus on scaling their B2B software offering in the US, EU, and APAC markets. 
Like many companies in and related to the tourism industry, Floodin PRO has suffered due to the impacts of COVID-19 but have survived thanks to their innovative team and partnerships with companies like Dacast, which has and will continue to support Floodin PRO through this challenging period, thus building a relationship of goodwill and trust. 
Lance Foster, one of the three co-founders of Floodin PRO has no doubt that the tourism industry will recover from the impacts of Covid-19 and once again take its position as one of the fastest-growing industries on the planet.
He says:
"To explore is in our DNA. From the first adventurers to cross the Pacific to the first man on the moon. Humankind wants to explore, and no-one will ever change that. People will crave experiences more than ever, and the first to crave it will be the intrepid traveler."
Ready to give your business a much-needed boost, helping generate additional revenues and gain online exposure from streaming video? We suggest it's well worth starting now. Try our 14-day free trial: