Success Story: How Twin Galaxies Used Video Hosting to Build a Business
Watching video games is now bigger than viewing traditional sports. This "eSports" revolution is hard to believe for some people, but it's real and it's here to stay. A billion dollar industry has emerged around this market, and growth continues to explode.
Twin Galaxies is one great example of a business that focuses on the eSports industry. Founded in 1981, Twin Galaxies is the world's most preeminent professional organization, community and social platform that is solely dedicated to the recognition, promotion, support and elevation of all video game players throughout the world.
A big part of this company's success has involved recording and adjudicating World Records and other high scores in various video games. This requires a video hosting platform for uploading and storing game-play footage. This article will explain how Twin Galaxies has used video to help grow their platform, and how it uses the Dacast platform to meet their video hosting needs.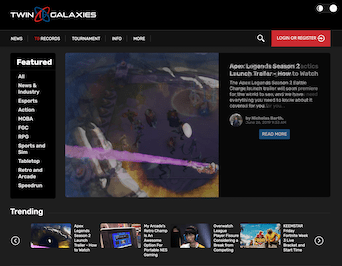 How Twin Galaxies Has Become Successful
Twin Galaxies started in an arcade—literally. Back in 1981, they started tracking high scores. Over time, they realized that they could expand this approach. As of 2019, Twin Galaxies is a major platform recognized by gamers—a segment 2.5 billion strong—all over the world.
By identifying a valuable and growing corner of the market, Twin Galaxies has been able to expand continuously for nearly 40 years. Today, Twin Galaxies provides a range of services to gamers. These include news, entertainment, gamer profiles via a social media platform, and tournaments. They set official competitive video game rules, objectively measure/adjudicate player performances, and log statistical data of official records/rankings.
Now, let's delve into how Twin Galaxies goes about tracking gamer accomplishments. First the Twin Galaxies website offers leaderboards and tracks high scores and world records. This requires authentication—some sort of proof that the player actually completed the challenge or level indicated. And most of this proof comes via video.
Twin Galaxies Technical Requirements for a Video Hosting Platform
According to CEO Jace Hall, Twin Galaxies first began looking for a video hosting solution to store this content years ago. "We were looking for some sort of white-label video solution that would allow our user-base to upload videos that we could hold onto forever as a form of evidence," Hall says.
Twin Galaxies also had some specific technical needs, including the ability to:
Easily upload large quantities of content
Manage a massive library
Add interactive features and easily replace content
Advanced encoding to make optimized playback easy
Create a user-facing upload tool on their website
While there are many different platforms on the market, one quickly distinguished itself above the others. "I came across Dacast and encountered a company that took an interest in what we were trying to accomplish. It wasn't just like ordering a pizza. Dacast took the time to talk to me and understand what we were trying to do. After that, they understood we'd need to store a lot of value."
How Dacast Helped Twin Galaxies Succeed
Once Twin Galaxies settled on Dacast, it was time to get up and running. Besides providing the features that TG needed for success, Dacast was also able to provide technical support assistance as TG built their new video upload system. Now, let's review a few of the specific problems the company faced. In addition, we'll discuss how Dacast helped TG to surmount these obstacles.
Building a Custom User-Facing Video Submission System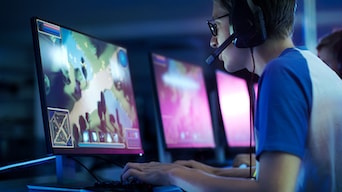 One of the key requirements for Twin Galaxies was the ability for users of their platform to be able to easily upload videos into the Twin Galaxies content management database. And they needed the ability to pair these "proof" videos with metadata from a submission form. That metadata includes the name of the video game, name of the user, date and time, and other metrics.
This presented a challenge, but Dacast was able to accommodate via API access and bulk video uploading. Through the API, Twin Galaxies could easily custom-code a submission form on their website that links to their Dacast account. And with no limits to simultaneous uploads, it easily scaled to their entire user-base. And as Hall reminds us, their system is global. "We have people trying to upload content into our system from all over the world."
Dacast has now provided the backend for Twin Galaxies user-facing video submission system for several years. After the initial integration, the system requires very little maintenance. Most of the work is entirely automatic, thanks to the API. This boosts the ROI for Twin Galaxies and makes investing in an API-based video platform like Dacast practically a no-brainer.
Archival, Searchable Storage
The ability to upload content is only half of the story. Twin Galaxies also required the tools to manage and maintain the library of content generated by their user uploads. And this library has grown to massive size, something that would be overwhelming to manage with many video services.
By providing tools for categories, sub-categories, and labels (or tags), the Dacast video management tools make it easy to maintain a library. This allows Twin Galaxies to categorize content by game, by person, by system, and more. This makes content easy to search. Additional tools of the Dacast platform allow Twin Galaxies to make videos interactive with CTAs. In addition, the company can easily replace videos without having to swap out embed codes. This is particularly useful for maintaining leaderboards and top score websites without having to manually edit them regularly.
Technical Support
Most of the functionality Twin Galaxies used to get their video system up and running is built-in with the Dacast video hosting and streaming solutions. But with API access, they had to do some custom coding and development. As part of this process, they began to work with our tech support team to solve their problems.
"The engineering team at Dacast stepped up and worked with us," Hall says. "It's hard for me to imagine any other partner that I would want to work with. Dacast isn't just a service, they're an active partner. With every business challenge we've encountered along the way, Dacast as a partner has been accommodating and supportive and responsive. As we've worked with the API and identified problems, Dacast has improved as a service for everyone out there. It has felt symbiotic."
As with all our clients here at Dacast, we pride ourselves on personal relationship and an exceptional level of service. That's why we make technical support available 24/7 to all our users, and phone support for clients on our affordable, full-featured Premium plans.
What's Next For Twin Galaxies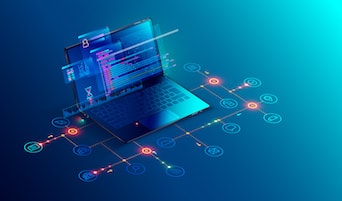 In the near future, we can expect more growth from Twin Galaxies. According to Hall, various mainstream sports networks, institutions, and groups are in contact with TwinGalaxies as a pioneer in this field. In particular, you can expect more expansion, live streaming video, and other additions. Overall, video game culture will likely continue to go more mainstream in coming years.
Throughout this growth, Dacast will be there to support Twin Galaxies. In fact, our team works closely with all our clients to ensure they have the right video tools for success. And Twin Galaxies has the same community-centric approach.
"I'm always thinking about how, as we move forward together, all the partners who are supporting Twin Galaxies rise with that tide," Hall says. "It's only going to grow."
Conclusion
Twin Galaxies has a fascinating story. It's just one of countless businesses that Dacast assists every single day. Overall, Dacast provides high-end video service, professional engineering and technical support, and class-leading delivery at affordable prices. As a result, we've become one of the top companies in the streaming industry.
On that note, if you'd like to share your journey with Dacast, please feel free to contact us anytime. We would be happy to highlight your story!
Finally, are you curious about Dacast's video hosting and live streaming solutions? Why not sign up for our FREE 14-Day Trial (no credit card required) to test out our features for yourself?