5 Success Stories for Marketing Your Business Using a Video Hosting Solution
Here at Dacast, we've worked with thousands of customers in all sorts of different industries. Despite their differences, all of them have sought a business video hosting solution that can help their work to succeed. Whether in education, sales, sports, government, banking, or something else, professionals need a video hosting manager with certain basic features.
In this blog post, we'll highlight some exciting case studies on how businesses are using online video for marketing. Of course, we're always fascinated by the chance to have an in-depth discussion with our clients about how they are using our streaming solutions. But we think that you'll find these use-cases fascinating, too! In fact, there's nothing more valuable than these real-life success stories for online video. Let's jump right in.
1. How One Small Business Uses Video to Grow From Brick-and-Mortar to Successful Online Retailer
JustBats.com began as a small brick and mortar sporting goods store based out of Kansas City, Missouri. After placing their first internet order in 1997, the company officially launched online in 2000. Since then, the business has grown into one of the largest online U.S. retailers of baseball and softball bats.
JustBats.com uses video in a range of different ways. These uses include, for example, promotional videos, product videos, and how-to-guides. All of these types of content allow the company to deliver unparalleled customer service, improve lead generation, and support ongoing technical innovation goals.
In its early days, JustBats relied on consumer-grade video hosting platforms. After a while, however, JustBats outgrew these services and began seeking a professional video solution. In particular, the business sought:
Content control and white-label embedding
Mobile access
Accessible video API
Excellent 24/7 customer service
And that's where our B2B video hosting solution came into play. Dacast was able to deliver on all those fronts–and more!
Mike Kearns, the Director of eCommerce for JustBats, says that Dacast has provided "better control over content" and facilitated "customers getting to experience all that content in the best possible way." He also notes that Dacast "has helped us from an SEO standpoint as well" and "our video team loves the detailed reporting and data provided."
2. Successful Business Marketing with a Pro Video Hosting Solution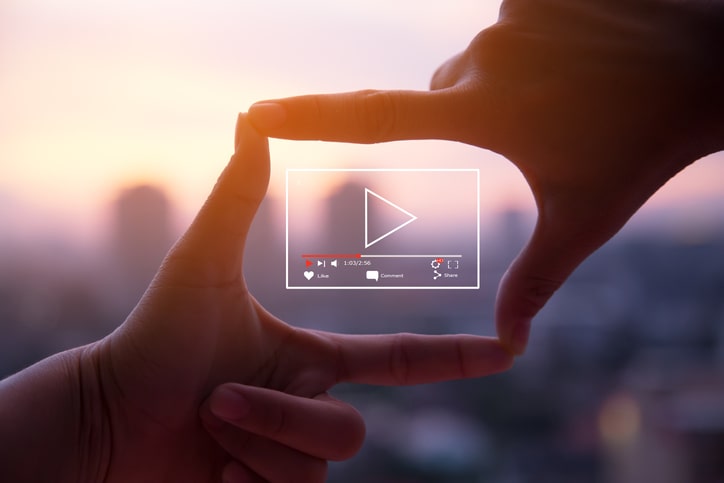 Not your typical golf facility, TopGolf is an innovative golf experience that combines friendly competition with games, food, music, and fun in a party-like environment. Traditionally, golf has traditionally been popular with older crowds, and mini-golf amongst families. However, TopGolf creators sought to find a way to make playing golf more appealing to a young, lively crowd.
After creating this highly successful business and expanding to seven locations, TopGolf turned its focus to marketing. Naturally, it focused on video as a marketing priority. Today, TopGolf's marketing team relies extensively on video to convey its novel approach to those unfamiliar with the concept and to help get new customers in the door.
As Director of Online Marketing Shaun Sinnott explains, "TopGolf is a difficult concept to explain in words. [Therefore] video is a great medium to express what we are and how much fun you can have at the facility."
In Dacast, TopGolf found a video hosting solution that:
Is Easy to use
Provides simple integration into their website
Allows tagging and organization features to manage content created for each of the seven different TopGolf locations
Supports white-label embeds
3. Content Marketing and Driving Traffic in the Investment and Stocks Industry
BigTrends is an online publishing company. Specifically, BigTrends specializes in providing investors with real-time trading options and investment education. Over the past 15 years, BigTrends founder and CEO Price Headley has become a regular fixture in financial news media.
More specifically, the company's offerings include real-time trade alert newsletters and on-demand educational "boot camp" courses. In addition, the website features a weekly live trading room and direct 1-to-1 coaching with Headley himself. Lastly, BigTrends.com also offers an extensive archive of webinars, market commentary videos, and trading white papers, all free to subscribed readers.
According to Marketing Co-Ordinator Michael Ahern, "Video is a very important part of our business. From our weekly 5-minute updates for our newsletters to our collection of on-demand education videos and trading workshops – we use it everywhere! We currently have over 250 videos hosted on the Dacast advanced video hosting platform. We'll be adding even more as our traffic continues to grow and grow."
Ahern continues: "After growing frustrated with our previous provider, we experimented with a lot of different video-hosting providers. We settled on Dacast because of its attractive subscription packages, easy-to-use interface and consistently high-quality video delivery. The ever-evolving feature list is excellent, and the customer service truly superb!"
4. Creating a Video-Centric eLearning Platform for Marketing and SEO
Next up in our video hosting solution use-cases, let's consider Quondos. Since its founding, Quondos represents the first and largest Spanish-language eLearning platform dedicated exclusively to SEO and online marketing tips.
Quondos targets users looking to do online marketing in a variety of ways. As a new approach to learning, the company provides online materials and teaching, professional certification options, practical use-cases and more. Whether you're a marketer designing a professional social media plan, creating websites, developing start-ups, or creating monetized content, Quondos makes it easy to jump right in.
To provide these services, Quondos needed a professional and reliable video hosting platform with the following features:
Secure video hosting, to restrict content to subscribers
Fast and easy to use, to add new content daily
24/7 customer support from real techs, not a call center
According to Quandos founder Alex Navarro, Dacast's advanced video hosting platform fit all of their needs. After Quondos tried Dacast, Navarro reports, "we were immediately impressed – it had everything we were looking for. It also offered a fantastic number of different features that we weren't expecting and now use on a daily basis."
5. Using a Video Hosting Solution to Provide Consumers with Value-Added Education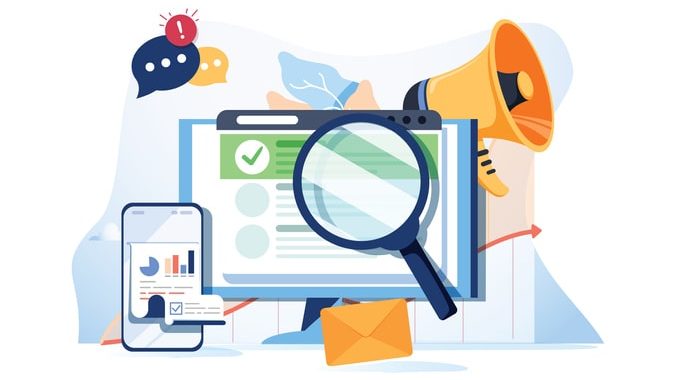 Wondering what car you should buy? And from where/whom? Not sure how much is reasonable to pay? Motoraty compiles credible, easy-to-understand information from consumers and car experts.
Overall, this consolidated info helps people make informed car-buying decisions. Founded in 2013, the company has provided over 3 million car buyers with such information. For example, this includes invaluable pricing plan details, reviews, comparison tools, and unbiased editorial content.
Unsurprisingly, video accounts for a large part of the digital content that Motoraty provides. As CEO Johny Giacaman explains, "We use videos to promote new cars, update consumers with news and information, review cars and interview experts. It's a vital part of our content strategy and helps us to engage and connect with our audience."
Motoraty had four main requirements for their video host, including:
Flexible, easy to use hosting service for VOD
Video advertising support for monetization
Easy to use platform
Personalized customer support
According to Giacaman, Dacast was the best platform based on these requirements. "We carefully selected Dacast to help us deliver all of that video content reliably. Dacast provides a very high-quality video stream at a very competitive price point."
What's Your Video Hosting Solution Story?
In short, these are some amazing case studies. As the above stories illustrate, countless businesses are finding success using video. And more to the point, your business could be next. Can you imagine your own success using Dacast video solutions? With our live streaming, VOD hosting, APIs, and other advanced features, Dacast is a great fit for businesses of all kinds.
Conclusion
With those use-cases in mind, are you ready to try a professional-grade video hosting solution for your marketing efforts? If so, we think Dacast is a great option to consider. Even better, you can try our 14-day free trial (no credit card required) to test our platform features and functionality yourself.
On a related note, do you have questions or comments about any of the topics introduced in this article? If so, we'd love to hear from you in the comment section below. We'll do our best to get back to you as soon as we can.
Last but not least, please do reach out if we can help you plan and launch your video efforts in any way. And for exclusive offers and regular live streaming tips, you can also join our LinkedIn group. Thanks for reading!