If you work in the video industry, you may be familiar with pan-tilt-zoom cameras. These mechanized, self-contained units make video production easier with a small crew. That's especially true if you're working in a crowded, permanent space. In this essay we're going to provide an overview of using these PTZ cameras as part of your streaming solutions for broadcasting live.
Many of these tips came from our friends at PTZOptics, who manufacture a line of professional-grade PTZ cameras. They're great pieces of equipment. If you're in the market for a PTZ camera for broadcasting live online, we recommend you review this guide thoroughly.
What is a PTZ camera?
PTZ stands for "Pan-Tilt-Zoom." A PTZ camera is an imaging unit attached to a mount capable of movement in two directions: side to side (panning) and up and down (tilting). However, what makes a PTZ broadcast camera special is the integrated motors. Instead of a camera operator stationed at each unit, PTZ cameras are designed to be operated remotely.
[Tweet "What is a PTZ camera and do they work well as live streaming cameras? #OVP #onlinevideo #broadcasting"]
Features of a broadcast quality PTZ camera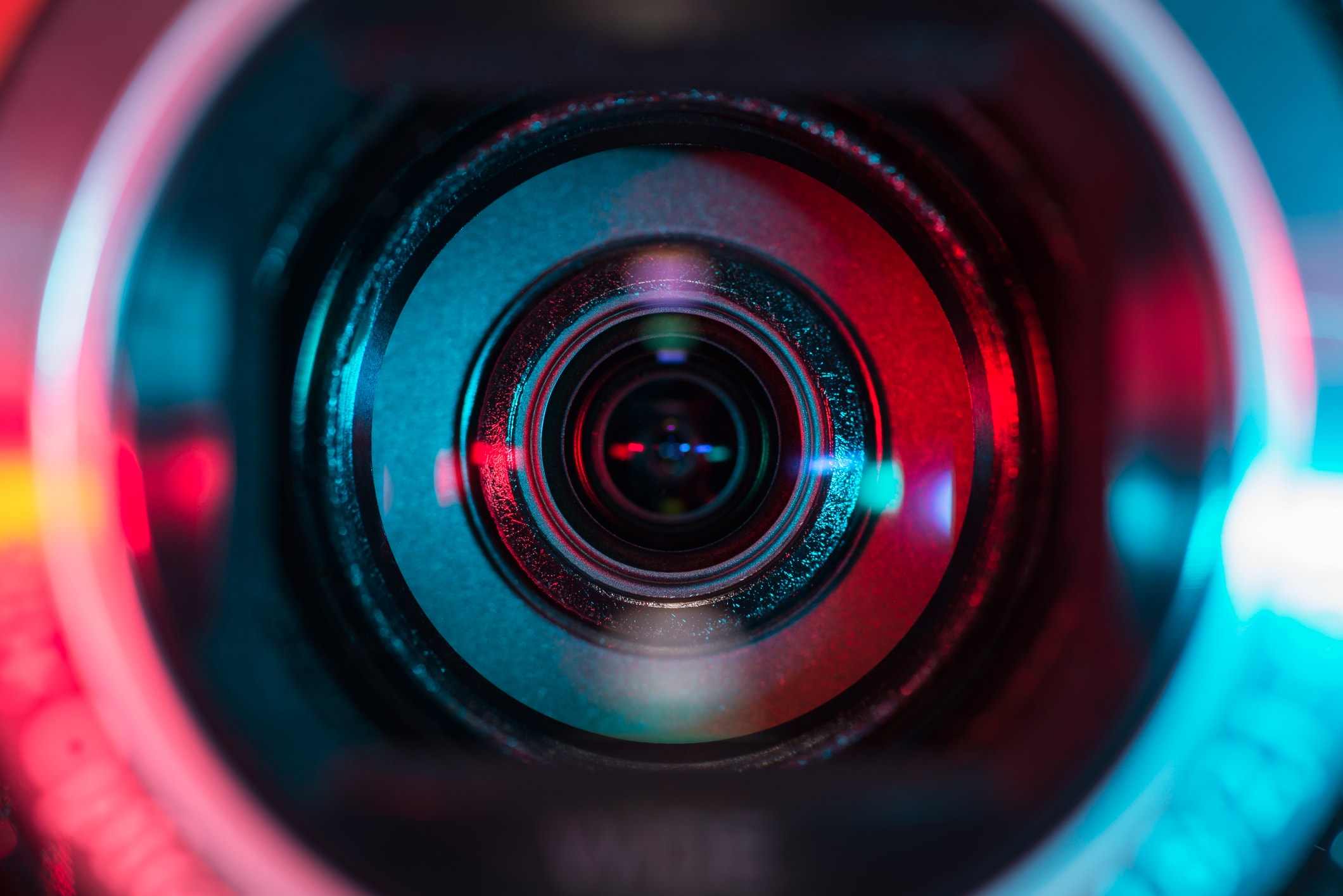 Broadcast-quality PTZ cameras typically support pro-grade HD-SDI video output cables and common broadcast frame rates. Other features include:
Reliability
Broadcast quality image (including resolution, dynamic range, color gamut, and noise)
Lens focal length and zoom range (should be appropriate to the space in which it will be used)
Maximum iris (f-stop) and manual iris control
Lens quality (minimal distortion, chromatic aberration, moire, and other artifacts)
Motor quality (smooth pans, tilts, and zooms without shake)
Misc. features (such as support for pre-programmed shot positions)
Manual controls for exposure, white balance, image inversion, etc.
Another important element of a broadcast-quality PTZ camera is focus control. Many PTZ cameras support only autofocus. This may not be sufficient for broadcasting live. Instead, look for a camera that supports manual programming of a focal point in advance. This can ensure you nail perfect focus on every shot.
Note that "ePTZ" cameras use digital zoom, which degrades image quality significantly. These types are made for security camera use, not for broadcasting.
For more on the features of a true, high-quality PTZ camera, check out this excellent white paper from Telemetrics.
Comparing PTZ robos with traditional portable cameras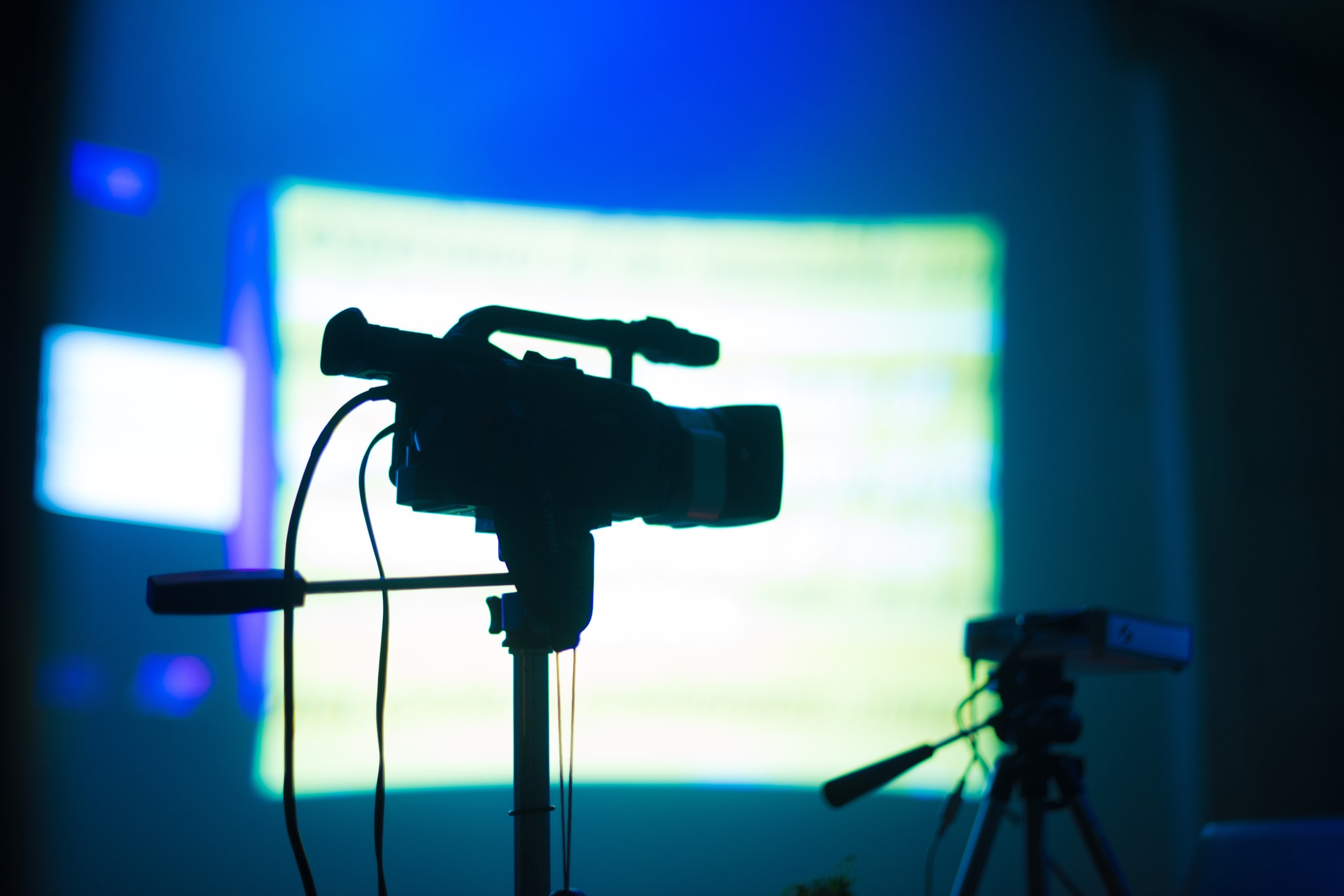 Both traditional tripod-mounted or handheld cameras and PTZ cameras have advantages and disadvantages. Let's review each in turn. Here are some of the main benefits of PTZ robos:
One operator can control several cameras
Can be mounted to a wall or ceiling to achieve unique viewing angles
Cameras can be located in dangerous locations or areas where human operators cannot be present
Saves space in crowded studios or rooms
Easily pre-program specific panning or zooming shots
Auto-follow technology allows a camera to be programmed to automatically track motion on stage
Considerable cost savings compared to professional-grade standalone camera, tripod, and operator
Of course, PTZ cameras fall short in some areas. Here are some advantages that traditional broadcast or portable video cameras have over PTZ cameras for broadcasting live:
Cameras can be easily moved from their mounted position to achieve other viewing angles
Self-contained units can be easily upgraded
Battery packs, audio recording devices, monitor screens, and diverse lens choices are available
A human operator is more accurate and reliable for "follow" shots than an automated system
Each camera operator has only one thing to focus on
Artistic shots may be easier to achieve with a regular video camera
[Tweet "Comparison of #PTZ robos vs. traditional broadcast camera. Features and suitability for live streaming: #livestreaming #broadcastvideo"]
Installation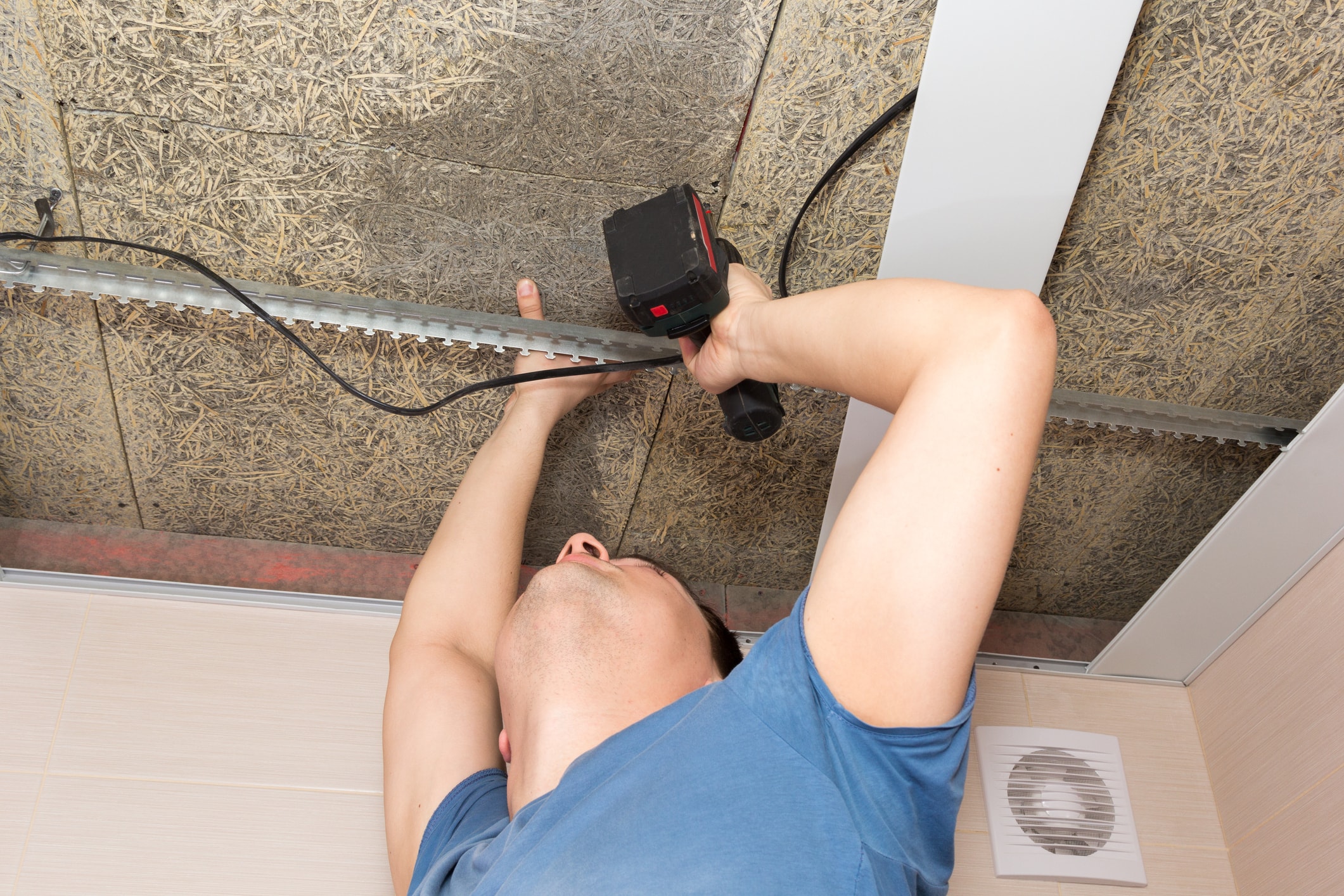 Installing a PTZ broadcast camera is relatively simple. Most cameras come with a wall or ceiling mount.
For mounting on a scaffold, you may need to improvise some sort of wooden surface to screw your mount into. This can easily be created with a plywood plate and a number of bolts to secure it.
Wherever you choose to install your PTZ camera, be sure to secure it properly. If you don't, your camera could wiggle while it operates. This can ruin a shot completely. In the worst case scenario, your camera could even come completely loose and fall to the ground.
Joystick control by a single controller
Typically, PTZ cameras are connected via Ethernet and/or SDI cable to a joystick controller. This controller is usually located in the production studio. There, an operator can control the movement and zoom of any given camera with a simple control panel. These come in the form of hardware or software.
Hardware control panels are small panels with various cable connections and controls. Inputs from each camera join to this controller. This type of controller panel allows you to:
Select a given camera by hitting any of several buttons
Zoom that camera in or out with a toggle
Focus (or select autofocus mode)
Pan the camera side to side, or tilt it up or down
Set the iris/aperture (or select automatic mode)
Program pre-set camera positions for each connected camera
Navigate to those positions with a single button press
Integration with broadcasting live software and hardware
Most PTZ systems are set up with a software controller either in addition to or as a replacement for a hardware controller. Software controllers are cheap and accessible via Ethernet. With the appropriate software, any computer on your network can access the camera controls. This can be ideal for broadcasting live since control is redundant and monitoring over Ethernet is simple. It can also remove the need for a separate hardware joystick.
Many hardware platforms also offer integration with PTZ cameras built-in. For example, NewTek's TriCaster units integrate easily with PTZOptics camera units. An example can be seen in this demonstration. TriCaster also integrates nicely with Panasonic PTZ cameras. Cameras from other manufacturers are supported as well.
Additional software to stream live video also connects with and controls PTZ cameras. For example, vMix has an integrated PTZ software control. Other software applications like Wirecast don't support PTZ control natively. However, separate PTZ software can be used. This lets you control cameras which are feeding video into Wirecast for broadcasting live.
Some PTZ cameras, such as those from PTZOptics, support open source control software via SDKs.
Camera presets
One of the best things about using PTZ cameras is the ability to pre-program specific camera positions into your camera. This is highly useful for instantly switching to a pre-defined position.
For example, during a live broadcast one camera may focus on the left side of the stage, and another camera may focus on the right side. Each camera could be programmed with three positions. The first would be a wide shot, covering the crowd and most of the stage. The second would be a medium shot, showing just the stage. The third would be a tight shot on a podium, lectern, or microphone.
All this can be arranged before the program begins.
Permanent cable runs and other streamlining benefits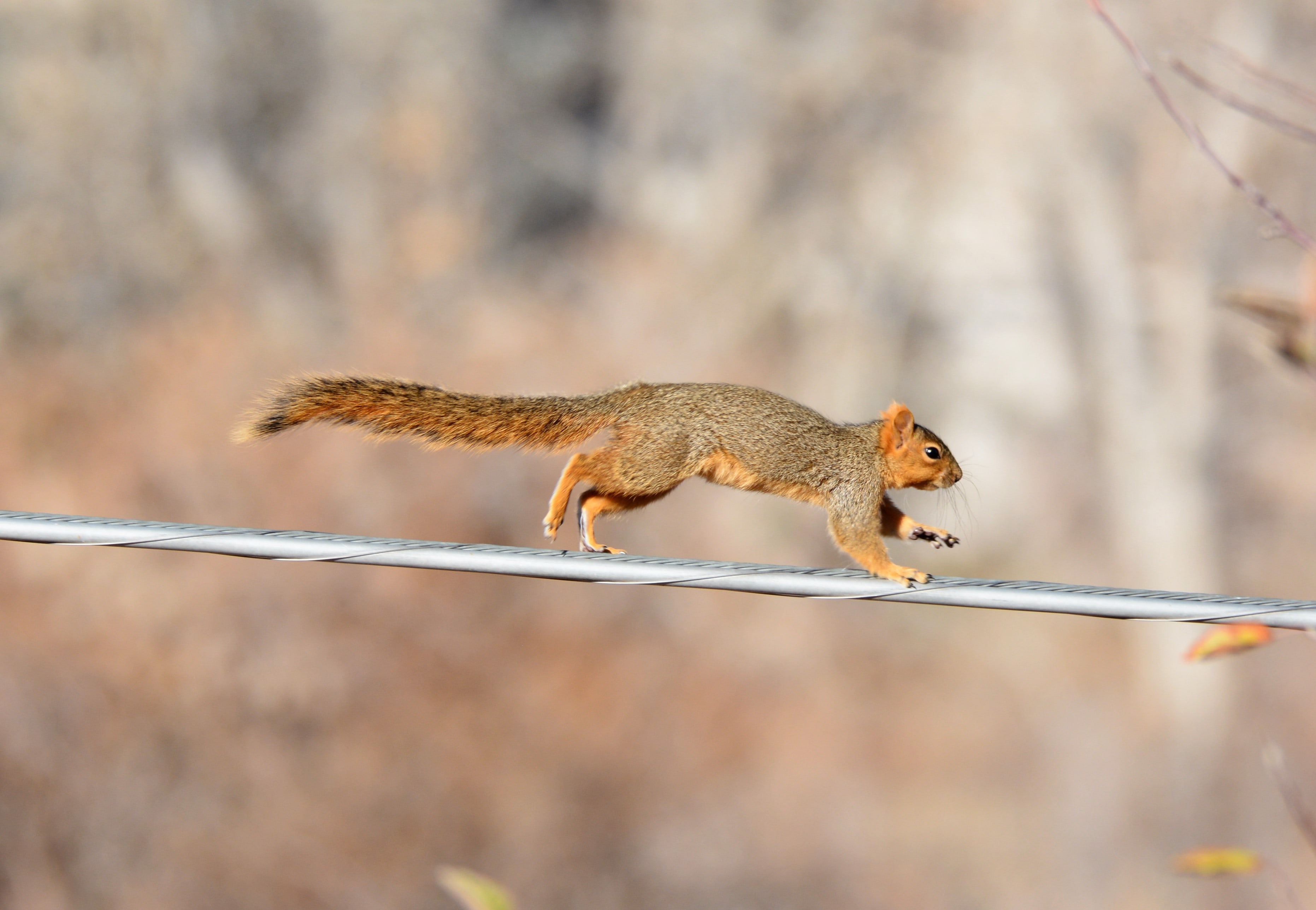 One of the major benefits of using PTZ cameras is streamlining. For example, with PTZ you can put permanent cable runs in place. These permanent runs allow you to disguise and protect cables inside fixtures and walls. With moveable cameras, this level of integration is not desirable or possible. Equipment is moved so often that everything might as well be easily accessible.
However, PTZ cameras allow for professional grade broadcasting that's actually discreet. With servo motors delivering fast, precise, quiet movements, you might even forget they are there!
Daisy Chaining
Many PTZ cameras support the RS-232 cable standard. RS-232 is a serial communications method that's sometimes used to control PTZ cameras remotely. A great use case of RS-232 is to daisy chain PTZ cameras. Daisy chaining is the process of connecting a series of PTZ cameras to each other, then running one connection to the controller. This is in contrast to running discreet cables from each camera to the controller.
This allows you to minimize the length and simplify cable runs.
[Tweet "Using a #PTZ for your live streaming camera allows for permanent mounting, streamlined cable runs, and daisy chaining. #studio #provideo"]
Conclusion
PTZ cameras enable a small staff to create a professional production in short order. PTZ cameras can also be used alongside traditional cameras. This allows for innovative angles and lets you reap the benefits of a smaller staff and lower costs. For live streaming, these advantages are significant.
PTZ cameras are amazing pieces of technology, and they continue to evolve rapidly. 4K resolution PTZ cameras are beginning to become available. The next generation of PTZ cameras is going to be even more capable.
Are you considering using PTZ cameras, or have you used them in the past? Any tips or tricks to share? Let us know in the comments, and thanks for reading!
After reading this article, are you interested in giving the DaCast online video platform a try? If so, just click the button below to sign up for our 30-day free trial (no credit card required). That way, you can test out our features for yourself to see if we're a good fit for your streaming needs!

For regular tips on live streaming, and exclusive offers, you can also join our LinkedIn group.
By Max Wilbert.