The Definitive Guide to Live Streaming with PTZ Pan-Tilt-Zoom Cameras
As a broadcaster, you're likely familiar with pan-tilt-zoom (PTZ) cameras. These self-contained units make video production easier with a small crew. That's especially true if you're working with permanent a streaming setup.
In this article, we're going to discuss everything you need to know about using pan-tilt-zoom cameras for live streaming. We'll begin with some more specifics on what a PTZ camera is. We'll also review key features to look for in a broadcast-quality PTZ camera.
Then, we'll compare the 5 best PTZ cameras for live streaming. To wrap things up, we will provide a detailed discussion of how to set up your live streaming camera successfully.
You will know how to choose the best PTZ camera system for live streaming and how to use a PTZ streaming camera. 
Table of Contents
What are Pan-Tilt-Zoom Cameras?

Benefits of Live Streaming with Pan-Tilt-Zoom Cameras

Features to Look for in a Broadcast-Quality PTZ Camera

5 Best PTZ Cameras for Live Streaming

How to Set Up a Pan-Tilt-Zoom Camera System for Live Streaming

Final Thoughts
What are Pan-Tilt-Zoom Cameras?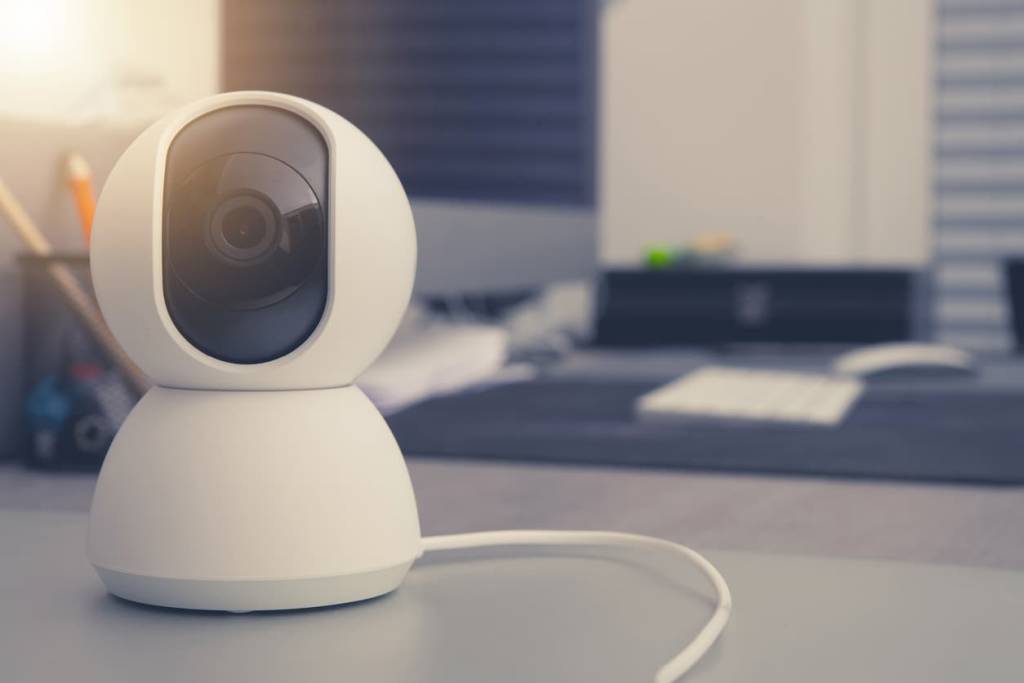 PTZ stands for "pan-tilt-zoom." A PTZ camera is an imaging unit attached to a camera mount that is capable of movement in two directions: side to side (panning) and up and down (tilting).
However, what makes a PTZ camera for live streaming special are the integrated motors. Instead of a camera operator stationed at each unit, a PTZ camera for live streaming allows remote operation of the unit. The ability to remotely control a PTZ camera makes it especially useful for live streaming. 
Benefits of Live Streaming with Pan-Tilt-Zoom Cameras
There are a few benefits of live streaming with PTZ cameras. One of the major benefits of using a PTZ camera for live streaming relates to streamlining.
For example, with PTZ you can put permanent cable runs in place. These permanent runs allow you to disguise and protect cables inside fixtures and walls. With moveable cameras, on the other hand, this level of integration is not desirable or possible. Equipment needs to move so often that everything might as well be easily accessible.
However, a PTZ zoom camera for live streaming supports professional-grade broadcasting that's actually discreet. With server motors delivering fast, precise, quiet movements, you might even forget they are there. PTZ cameras for live streaming work really well for small operations that need a moveable camera.
Here are some other major benefits of using PTZ cameras for live streaming:
One operator can control several cameras

Can be mounted to a wall or ceiling to achieve unique viewing angles

Can place in dangerous locations or areas where human operators cannot be present

Save space in crowded studios or rooms

Easily pre-program specific panning or zooming shots

Auto-follow technology enables camera pre-programming to automatically track motion on stage

Considerable cost savings, as compared to a professional-grade standalone camera, tripod, and operator
As you can see, PTZ live streaming cameras are great for small operations, complicate operations, or when you need a more dynamic stream. 
Features to Look for in a Broadcast-Quality PTZ Camera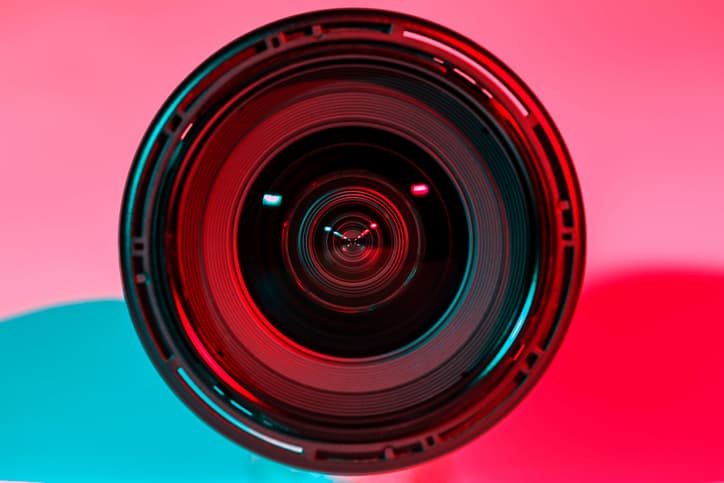 Focus control is an important element of a broadcast-quality PTZ camera. Many PTZ cameras support only autofocus, for example. This may not be sufficient for broadcasting live. Instead, look for a PTZ camera for live streaming that supports manual programming of a focal point in advance. This can ensure you nail perfect focus on every shot.
Also, "ePTZ" cameras use digital zoom, which degrades image quality significantly. These cameras are ideal for security camera use, but not for broadcasting.
Overall, a live stream PTZ camera typically supports pro-grade HD-SDI video output cables and common broadcast frame rates. Other key features include:
Reliable and continuous streaming

Broadcast-quality images (including resolution, dynamic range, color gamut, and noise)

Lens focal length and zoom range (appropriate to the space in which it will be used)

Maximum iris (f-stop) and manual iris control

Lens quality (minimal distortion, chromatic aberration, moire, and other artifacts)

Motor quality (smooth pans, tilts, and zooms without shake)

Miscellaneous features (such as support for pre-programmed shot positions)

Manual controls for exposure, white balance, image inversion, etc.
For more on the features of a true, high-quality PTZ camera for live streaming, check out this excellent paper from Telemetrics.
5 Best PTZ Cameras for Live Streaming
Here is a list of some of the best PTZ streaming cameras that you can choose from to support your broadcasting operations. 
1. ​​Panasonic AW-UE150K
Looking for a PTZ camera for 4K live streaming? The Panasonic AW-UE150K might be the best option for you. It is capable of recording both audio and video with a wide range of features.
This camera costs $9,995 and can be purchased from B&H Photo and Video.
Some of the top features of the AW-UE150K include:
4K output at 60 fps

1″ MOS sensor

20x optical zoom

24x optical + digital zoom 

12G-SDI, HDMI, Fiber, and IP outputs

Night-mode for streaming in the dark

Built-in optical image stabilization

Built-in ND filters

Power-Over-Ethernet compatible
This is an expensive investment but is one of the most highly capable and advanced PTZ cameras for live streaming. 
2. BirdDog A300
If you need a PTZ camera for live streaming outdoors content, the BirdDog A300 is a great option. It is weatherproof which makes it particularly valuable for live streaming events that take place no matter what, rain or shine.
The BirdDog A3000 is particularly popular for sports live streaming, and it is available for $7,495.00 on B&H Camera and Video.
Some of the top features of the BirdDog A300 include:
360-degree rotations

Full NDI

30x optical zoom

Weatherproof and fog proof

Works in temperature from -40 to 140 degrees Fahrenheit 

Full-color streaming

Integrates with several free software options for remote control
Outdoor settings require special equipment. The BirdDog A300 is an excellent PTZ live streaming camera for outside work. 
3. Sony BRC-X1000
The Sony BRC-X1000 is a highly professional PTZ camera for live streaming that can capture 4K video. It is a great option for advanced broadcasting because it offers a wide spread of features for high-quality streams. 
This camera can be purchased on the Sony website for $9,899.
Some of the top features of the Sony BRC-X1000include:
4K streaming

Up to 28x zoom

24p mode for film-grade streaming

Low-light streaming

Remote controlling and operation

A variety of video outputs for different streaming setups

Works with virtual reality and augmented reality streaming setups
When you are looking for a 4K PTZ camera for live streaming, the Sony BRC-X1000 is a great choice. 
4. Sony SRG-300H
If you are looking for a more affordable PTZ camera that is still capable of streaming at the professional level, the Sony SRG-300H may be a great option for you. This camera supports Full HD streaming with an array of professional features.
This PTZ camera is relatively cheap. It costs $2,829, and you can buy it on the Sony website.
Some of the top features of the Sony SRG-300H include:
Full HD streaming

Silent and efficient 

65-degree rotation

Capable of high quality streaming in different lighting

Can be controlled by a PC

Video streaming preset

HDMI compatible

Can be mounted on the ceiling or a desktop
If you are looking for a more affordable PTZ streaming camera, the Sony SRG-300H is a great choice. 
5. Mevo Start
The Mevo Start is a more basic pan-tilt-zoom camera for broadcasters on a budget. It has a 6-hour battery life, but it uses a highly compatible USB-C cable for charging.
This camera is cheaper than the others we've covered so far, coming in at $399. Interested broadcasters can buy it on the Mevo website.
Some of the top features of the Mevo Start include:
1080p streaming

6-hour battery life

3.5mm audio input

Streams to platforms with RTMP ingest
For those who are really at the beginning stage of broadcasting, the Mevo Start is a great entry-level PTZ camera for live streaming. 
How to Set Up a PTZ Camera System for Live Streaming
Installing a PTZ camera for live streaming is relatively straightforward.
First, most of these cameras come with a wall or ceiling mount.
For mounting on a scaffold, you may need to improvise some sort of wooden surface to screw your mount into. You can easily create this setup with a plywood plate and a number of bolts to secure it.
Wherever you choose to install your PTZ camera for live streaming, be sure to secure it properly.
If you don't, your camera could wiggle while it operates. This can ruin a shot completely. In the worst-case scenario, your camera could even come completely loose and fall to the ground.
Let's take a look at a few more components for setting up a pan-tilt-zoom camera for live streaming.
Joystick Control by a Single Controller
Typically, PTZ cameras connect via Ethernet and/or SDI cable to a joystick controller. This controller is usually located in the production studio. There, an operator can control the movement and zoom of any given camera with a simple control panel. Also, note that these control panels come in the form of hardware or software.
Hardware control panels are small panels with various cable connections and controls. Inputs from each camera join this controller. This type of controller panel allows you to:
Select a given camera by hitting any of several buttons

Zoom that camera in or out with a toggle

Focus (or select autofocus mode)

Pan the camera side to side, or tilt it up or down

Set the iris/aperture (or select automatic mode)

Program pre-set camera positions for each connected camera

Navigate to those positions with a single button press
That is how you control wall-mounted cameras for live streaming. 
Integrating a PTZ Camera with an Encoder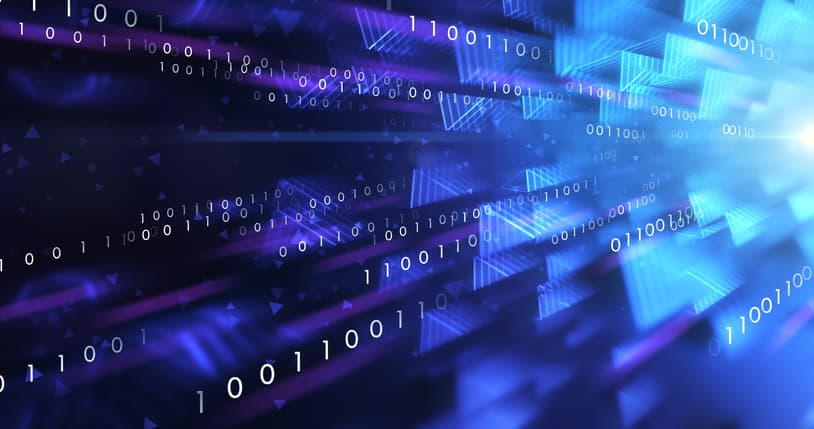 Most PTZ systems come with a software controller, either in addition to or as a replacement for a hardware controller. Software controllers are cheap and accessible via Ethernet.
With the appropriate software, any computer on your network can access the camera controls. This can be ideal for broadcasting live since control is redundant and monitoring over an ethernet connection is simple. This approach can also remove the need for a separate hardware joystick.
Many hardware platforms also offer built-in integration with a PTZ camera for live streaming. For example, NewTek's TriCaster units integrate easily with PTZOptics camera units. TriCaster also integrates nicely with Panasonic PTZ cameras. Cameras from other manufacturers are supported as well.
Additional software to stream live video also connects with and can control a PTZ camera for live streaming. For example, vMix has an integrated PTZ software control.
Other software applications, such as Wirecast, don't support PTZ control natively. However, broadcasters can use separate PTZ software. That way, you can control cameras that are feeding video into Wirecast to broadcast live.
Finally, note that some PTZ cameras, such as those from PTZOptics, support open-source control software via SDKs. Make sure any PTZ live streaming camera works with your hardware or software platform. 
PTZ Camera Presets for Live Streaming
One of the best things about using a PTZ camera for live streaming is the ability to pre-program specific camera positions ahead of time. This is highly useful for instantly switching to a pre-defined position.
For example, during a live broadcast one camera may focus on the left side of the stage, and another camera may focus on the right side. In this case, you can pre-program each camera with three positions.
The first would be a wide shot, covering the crowd and most of the stage. The second would be a medium shot, showing just the stage. The third would be a tight shot on a podium, lectern, or microphone.
In short, you can arrange this setup before the live program begins.
Daisy Chaining
Last up in our features review, many PTZ cameras support the RS-232 cable standard. RS-232 is a serial communications method that is sometimes used to control PTZ cameras remotely.
A great use case of RS-232 is to daisy chain PTZ cameras. Daisy-chaining is the process of connecting a series of PTZ cameras to each other and then running one connection to the controller. This approach works in contrast to running discreet cables from each camera to the controller.
Overall, this strategy allows you to minimize the length and simplify cable runs.
Final Thoughts
Pan-tilt-zoom cameras for live streaming enable a small staff to create a professional production in short order. Moreover, you can use PTZ cameras alongside traditional cameras, which allows for innovative angles and lets you reap the benefits of a smaller staff and lower costs.
PTZ cameras are amazing pieces of technology, and they continue to evolve rapidly. 4K resolution PTZ cameras are beginning to become available. We believe that the next generation of PTZ cameras is going to be even more powerful.
Are you interested in giving the Dacast online video platform a try? If so, sign up for our 14-day free trial and test out our features to see if we're a good fit for your streaming needs. Create an account today to get started. No credit card is required.
For regular tips on live streaming and exclusive offers, you can also join our LinkedIn group.