How to Create Case Study Videos That Convert New Customers
Video is a powerful sales tool, and using the words of your satisfied customers in a video makes your videos even more successful.
Showing potential customers the experiences of others just like themselves on tape lends a humanizing quality to your business. Your potential customers see that your product or service does what you promise on your website, making them more likely to do business with you.
In this article, we'll cover the basics of what case study videos are, why they're important for your business, and how to create your own creative testimonial videos: 
Table of Contents
What is a Case Study Video?

Why Case Study Videos Are Important

Types of Case Study Videos to Use

Case Study Video Template: Creative Case Study Videos in 10 Steps

Where to Use Your Case Study Videos

Conclusion
What is a Case Study Video?
A case study video is a persuasive video businesses use to showcase the value of their products and services by utilizing real customer stories. These customer stories, known as testimonials, give your case study videos — and your claims about your business's offerings — authenticity.
To be considered a great testimonial video, it must:
Include on-camera interviews with customers, telling stories of their experience with your product or service

Show how your business solves a specific customer issue

Use statistics, figures, and information that back up the story the customer tells

Focus on the benefits of your product or service, not its features
Case study videos can be created for virtually any industry or type of business, and they offer a variety of benefits that other types of marketing videos and materials cannot.
Why Case Study Videos Are Important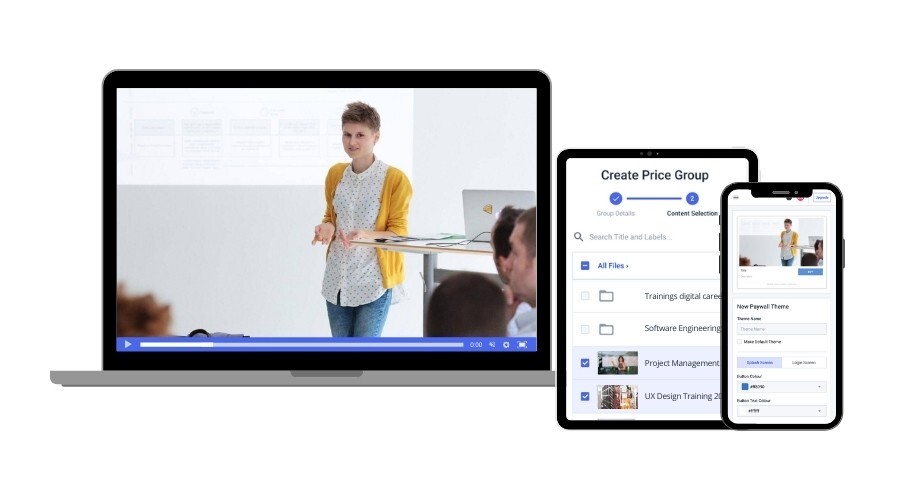 When you create and share a case study video, it raises awareness about the impact of your product or service, not just the features that you tout in your other marketing materials.
Here are some reasons you should make creating customer testimonial videos part of your video marketing strategy:
They're Persuasive
It's all well and good for you to tell your potential customers how they'll benefit from using your product or service, but the stories your satisfied customers can tell are far more persuasive.
In addition to the words spoken in your case study video, choosing video over text testimonials is powerful.
Studies show that people retain only about 10% of what they read. So no matter how compelling the story you tell via the written word is, your visitors won't retain much of the information.
Contrast that to a retention rate of about 95% for video and it's easy to see why video case studies are influential for helping you meet your business goals.
They're Engaging
For many consumers, reading an article is a time commitment they just don't want to make. Instead, the vast majority – 72% by some accounts – would much rather watch a video containing the same information as a written article.
By putting your customer testimonials in a video, you get higher engagement from visitors, thereby making your efforts more effective in the long run.
They're Emotional
Customer testimonial videos feature your customers' experiences, helping them establish an emotional connection to the viewer.
Putting a human face to a story, especially one that focuses on how your products or services have helped the person in the video, is a powerful tool for marketing your business. 
Your video doesn't have to immediately impact a viewer to be a worthy part of your marketing. An estimated 95% of purchasing decisions are subconsciously tied to emotions, so if your video can affect any emotional response in your viewers, it could lead to increased sales for you.
They're Versatile
Video testimonials are endlessly useful across a variety of marketing channels.
You can post them on your website, share them on social media, and embed them in emails. But you don't always have to use the entire video. You can edit specific scenes to utilize in social media campaigns or to add to other marketing videos.
Types of Case Study Videos to Use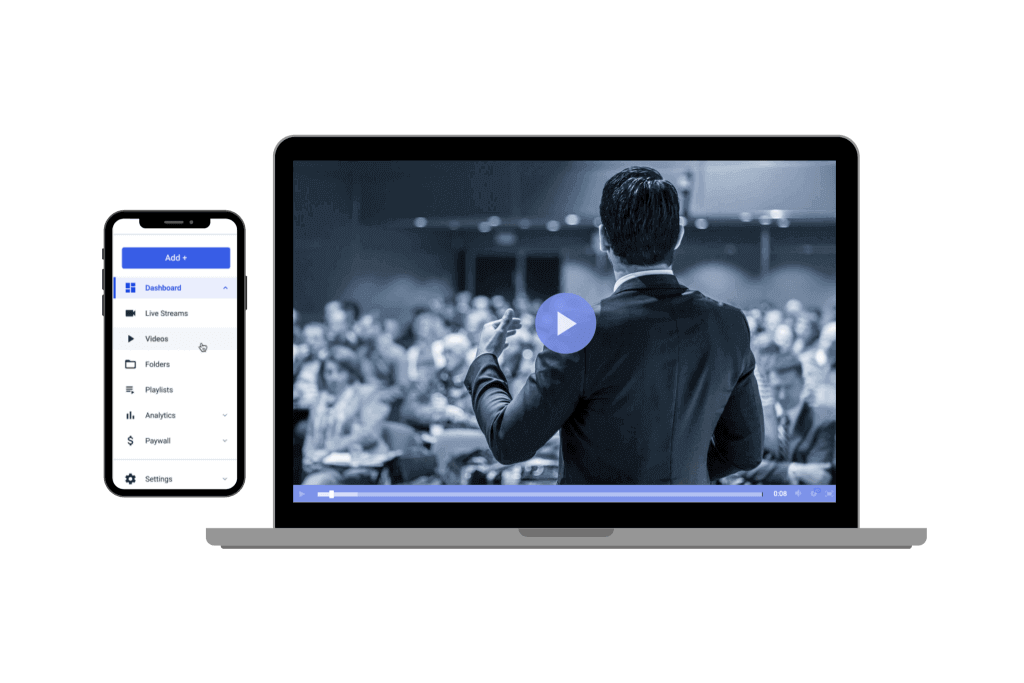 There are three major types of case study videos you should consider adding to your video marketing strategy:
Customer Testimonial Video
This type of video is a fairly straightforward production and is among the easiest type of case study videos to produce.
In a customer testimonial video, you ask your customers questions about their experience with your business and how it impacted their life. Because the testimonial only requires you to sit down with your customer, you only need one shoot location and minimal editing to produce a video.
Customer Review Video
Similar to a customer testimonial video, a customer review video simply features one of your satisfied customers talking about your product or service.
However, a review video differs from a testimonial video in that, in a review video, your customer should focus more on the features of the product or service they're reviewing instead of the value that product or service provided them.
Depending on your plans, this video may or may not include footage of the customer utilizing your product on camera.
The interview portion of the customer testimonial video requires just one shoot location and some minor editing. If you add footage of your product in use, the complexity of the shoot and editing increases.
Case Study Narrative Video
This is the most complex type of case study video.
A case study narrative video should include on-camera interviews with customers and some B-roll visuals, such as the customer using your product, or your team interacting with the customer. This type of video also may include graphics and font treatments.
Because it's more complex, it requires more shoot time and strategy and a higher amount of editing.
Case Study Video Template: Creative Case Study Videos in 10 Steps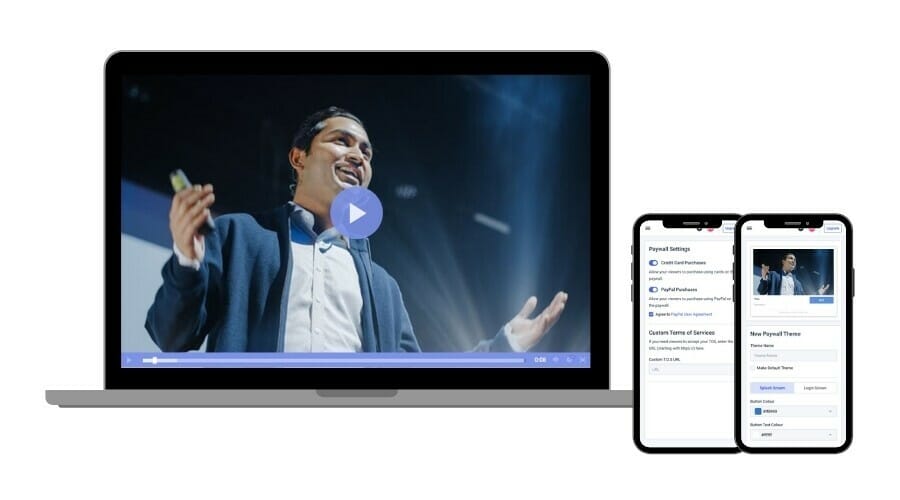 Once you have determined the type of case study video you want to create, it's time to move into the planning stage.
Even if you think you're just shooting a simple customer testimonial video and you can "wing it," taking some time upfront to plan and prepare for the video creation process will pay off in the long run.
Here's how to make a great testimonial video in 10 easy steps:
Think Like Your Ideal Custome
r
Like any other marketing materials, you need to plan your case study video with your ideal customer in mind.
Be as specific as you can when thinking of your intended audience, as this will help you better plan, shoot, and edit the video so it has maximum impact. This includes identifying as many specific goals and pain point your ideal customer has, allowing you to ensure that you cover those items when shooting the video.
Even if your product appeals to a very wide audience, the more focused and narrow you can make the targeting on an individual video, the better your results will be.
Ask the Right Questions
To help you develop the key message of your video, you need to really understand the problem your target audience experiences and how your offering solves that problem.
Crafting this message means you need to ask yourself several questions, including:
What do my customers care about?

What does my business offer customers that our competition doesn't?

Why do customers use my products or services?

What does my business help customers achieve?
As you answer these questions, you should see a pattern begin to emerge that points to a specific subset of your audience your video needs to target.
Choose the Right Featured Customer
With the key messaging for your video decided, identifying what customer to present your message to is the next important step.
To help you narrow down your list of options, use the following criteria:
They should fit with the video's target audience. This could be because of a match in demographics, a shared problem, or other key characteristics both your customer and the audience share.

They should have a compelling personal story to share.

They should be comfortable talking and appearing on camera.

There should be data and information to back up their story, either provided by the customer or kept by your company.
After you've identified the best person for your customer testimonial video, approach them with your request. These requests are better done in person or over the phone, lending a personal touch to the request, but email will suffice in a pinch.
When you ask if they'd be willing to participate, be clear about what you're asking them to do, including the amount of time they'll need to dedicate to the process. Answer questions to alleviate their concerns, and let them be involved in the planning process as much as possible.
If necessary, you can offer something to help entice them to participate, such as a discount or even the B-roll video shot for your video which they can use in their own marketing.
For those who want to participate but may not be able to shoot in person due to distance or scheduling, you can ask them to record their own video testimonial and send it to you.
Plan Out Your Video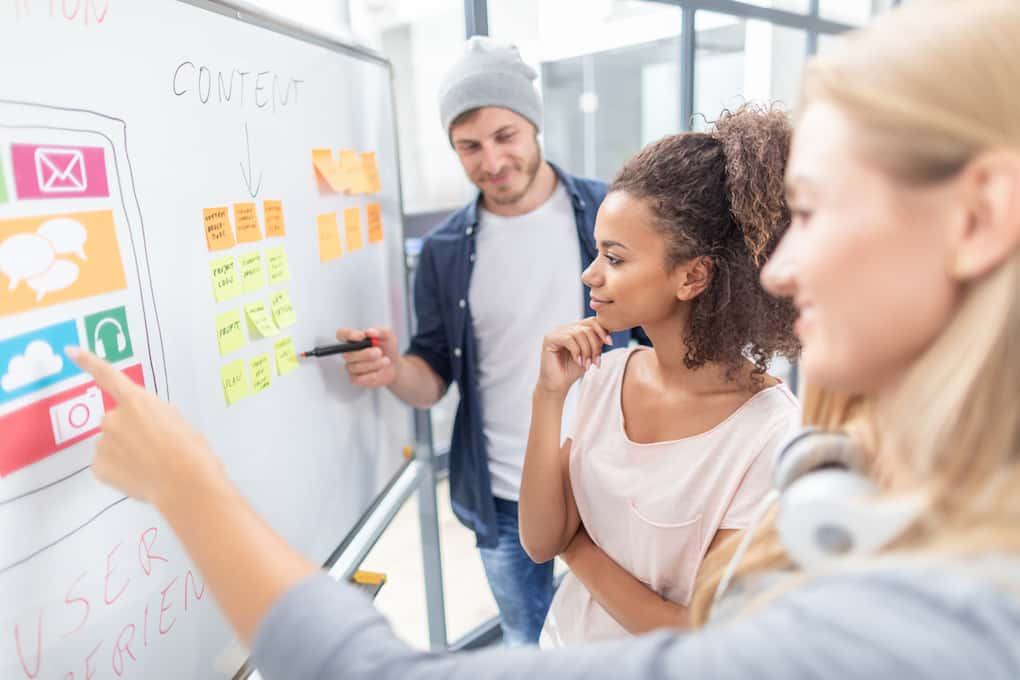 Part of what makes case study videos so compelling is the stories they tell.
To ensure that your video is telling the right story, you need to take time to plan out the story arc so everything makes sense.
As you plan out your video, keep the following four stages in mind:
Character introduction:

The central "character" of your video should be the customer whose testimonial you are featuring. Make sure they are engaging and can tell a story that will resonate with your audience. While you may also include other people in your video, there should still be one central character who is the focus.
Establish conflict:

Your video needs to present a conflict that your business helped your customer overcome. This conflict will be the main pain point that brought your customer to your business, the problem they were looking to solve.
Explain the solution:

The solution shows your viewers how your product or service helped solve your customer's problem. Even though the narrative of your customer's story should be central to your video, backing up the things they're saying with data and statistics makes the video more compelling.
Provide a resolution:

Once you've shown how you solved your customer's problem, you need to provide a way for the viewer to take action of their own. Whether you want them to book a consultation call, fill out a form, or purchase a product, make sure your video ends with a clear call-to-action and set of next steps.
Gather Background Interviews
Now that you have the video's arc planned out, you want to shoot a series of test background interviews with your customer.
These videos will give you a better idea of the responses you'll get on camera when you're actually shooting the video and can help you better define your video's script. Additionally, these videos are a way to help familiarize your customer with the questions you'll be asking and how they can answer those questions in a way that's camera-friendly.
Whenever possible, conduct these background interviews in-person or over video conferencing software to get your subject used to answering questions for a camera.
Some questions to consider asking during this stage include:
What does your business do?

Who are your customers?

Where are you located, and how long have you been in business?

What challenges did you face before coming to us?

Why did you decide to use our products or services?

What makes us different from our competitors?

What's it like to use our products or to work with us?

How have you benefited from using our products or services?
Write the Script
You may be tempted to hire a professional writer to handle this portion of your video planning process, but you don't need to be a pro to write a great customer testimonial video script! In fact, you may be better suited than an outsider to write your video's script because of your intimate knowledge of your business and what brought your customer in your door.
Using the story arc you planned out and the background interviews you conducted as a guide, put pen to paper and write down the script for your video. Make sure you follow your arc and leave space for the interview portions of your script.
As you're writing, remember that you don't have to be long-winded to be effective; in fact, a majority of consumers prefer short-form videos to longer ones.
If you're concerned with how long your video will be in the end, time yourself slowly reading the script and cut as needed to get it within the time limit you're shooting for.
Add in Stats and Facts
Your customer's story is a powerful marketing tool, but the ability to add in facts and data about how your product or service helped them only amplifies its impact.
As you're writing and revising your script, look for places where you can add facts and figures that either you or the client provides. This information should relate to things such as how your product or service helped them increase sales, increase customer conversions, or some other measurable action.
While you could just read these numbers out during your video, they will stick more in the minds of your viewers if you put them on the screen somehow. Consider either putting a chart physically next to your customer as they talk about the stats, or adding a graphic during post-production.
Choose Your Shoot Location
Where you opt to shoot your video has a big impact on the overall look and feel of your case study video.
You want to choose a location that's not too visually boring, but also not so busy that it distracts from the subject of your video. You also need to find a place that's not going to be so noisy it will cause issues with the sound as you're shooting.
The industry your customer works in may help determine your shooting location, too.
If they're an attorney, shooting in their office may be ideal. For someone who works a more active job, such as construction, shooting outdoors might make sense.
Draw up a Shot List
Sit down with your video script and plan out a list of the shots you want to get, including angles, so you can walk into the shoot ready to go.
For your interview segments, try to plan out a variety of angles and shot sizes to create some visual interest since they'll all include your customer. Also, plan out your B-roll video so that you don't risk missing something that could really make your video pop.
Don't Forget Day-of Details
As you wrap up the planning of your customer testimonial video and move into the filming stage, here are a few things to keep in mind:
Check the noise level and lighting of your location before you begin shooting. There's nothing worse than having to re-shoot everything once you realize there's too much background noise or that your subject is in shadow the whole time.

Tell your interview subject to answer questions in full sentences, restating the question if necessary, rather than short words or phrases. Anything extra they say can be edited out of the video in post-production.

Plan to spend a significant amount of time collecting B-roll footage, including your customer at work, your products or services in action, and the shoot location. This video will come in handy as you're editing your video to provide some visual interest.

Overestimate the amount of time you build into your schedule to shoot. It's much better to wrap up early because you were able to capture everything than it is to rush to stay on schedule and worry about getting all the shots you need.
Where to Use Your Case Study Videos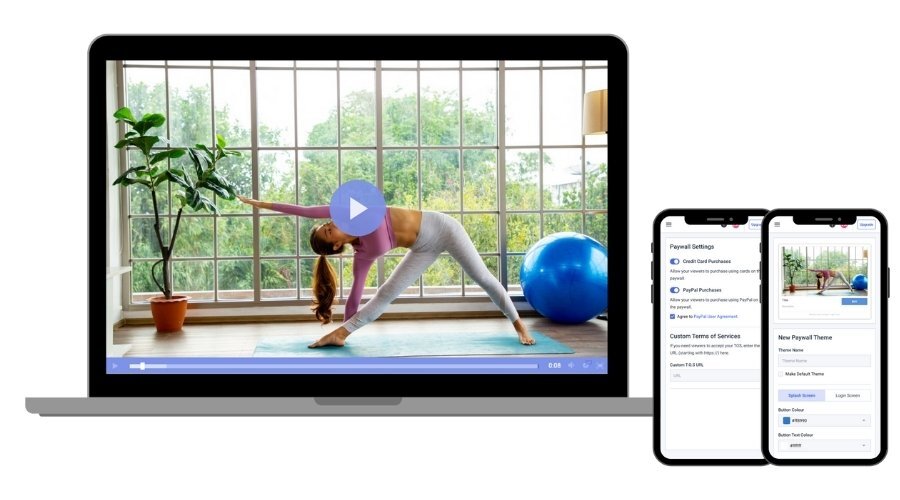 Once your video is shot and edited, you need to think about how to get it in front of your potential customers.
The good news is that case study videos are incredibly versatile, allowing you to use them in a variety of your marketing efforts.
Some ways to utilize your new corporate testimonial video include:
Embed it on your website, either on your homepage, on a specific product page, or on a page dedicated to customer testimonials

Include the video in marketing emails you send out to potential customers

Share it on your social media accounts

Promote the video in a digital advertising campaign
Conclusion
Creating a captivating, engaging customer focus video can help you sell your products and services more easily to new customers. Your customers already patronize your business, and they can tell great stories that will resonate with others who face similar problems.
While it may seem daunting at first to plan and shoot your own case study video, with a little bit of time and planning, you can create a video that will be useful for a variety of marketing purposes and help you increase your leads and sales.
If you're looking for a video training platform that helps you store, organize, and share your customer testimonial videos, give Dacast a try. Try it free for 14 days with access to everything Dacast has to offer. You won't have to pay hefty start-up fees, sign a contract, or give us your credit card number.
For regular live streaming tips and exclusive offers, we invite you to join the Dacast LinkedIn group.