In 2013, there were predictions that the sports industry would grow 4.8% annually over the next 5 years, an increase from 3% annually over the previous 5 years. With professional sports continuing to grow in scale and popularity today, amateur and young sports are following suit with this trend as well. So how does live streaming, and live stream pay per view in particular, fit into this picture?
First of all, live streaming solutions for sports can increase exposure and viewership, especially for amateur athletes and new sporting endeavors. Whether for individual or business-related reasons, it's always ideal to end up with extra resources and revenue. And that's where live stream pay per view sports come into play!
In this article, we'll discuss five key components necessary for successful monetized live streams. We'll also review a sports-specific use case study. Finally, we'll conclude with a brief review of how simple it is to stream live video with pay per view for sports via Dacast's streaming solutions.
Before discussing live stream pay per view sports, however, let's begin with a review of key points on video content monetization in general.
OTT Video Monetization

By monetization, we're referring to the ability to generate revenue from your live broadcasts. The three main monetization options include: pay per view, ad-based models, and subscriptions. In a previous article, we've covered the topic of how to monetize all kinds of Over-The-Top video content (OTT). In a nutshell, that article reviews video-on-demand vs. live streaming, advertising, subscriptions, and transactional payment systems.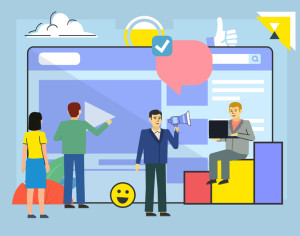 To begin monetizing OTT video, you need an online video platform to deliver your content. The Dacast platform supports all three options, which is not the case with all streaming platforms. Some broadcasters opt to create their own server network instead to deliver videos directly. However, there are many challenges and limitations to using your own live streaming server. For the majority of broadcasts, it's an impractical and cost-ineffective approach to sharing your content.
That's where a professional streaming service like Dacast becomes key! Our affordable and feature-rich OVP makes it easy to upload, stream, host, deliver and monetize video content worldwide.
With the support of a dedicated streaming platform like Dacast, monetizing your OTT content becomes easy and streamlined. Simply enable certain settings in your account options, turn on monetization for a given video or set of videos, and configure a payment option for your viewers.
Note: If you're new to monetization and/or OTT video, you may want to check out this full article before returning to this sports-specific piece.
Video Streaming for Sports: Use-Case Example
With that context in mind, let's look at how a successful broadcast can impact families and communities with this streaming sports use-case:
Erik is 11 and loves playing club soccer; he's been playing since the age of 6, and his parents come to all of his games. His father records his games so they can watch them later as a family. Erik would love if his grandparents could watch his games too, but they recently moved to Florida.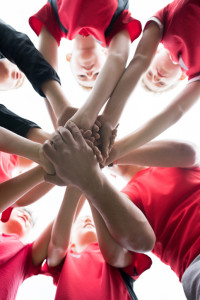 Erik's father, Ron, recently discovered that he could use his Camcorder–along with a Capture-Card–to live stream Erik's soccer games for everyone to see. Now Erik's grandparents easily watch his games live. Moreover, other parents, friends and family members of the rest of the team won't miss out on the action either!
Ron quickly realized that quite a few people were tuning in every week to watch the team's games. He decided to charge a $2.00 fee per viewer, in order to gain some return for his time and effort spent filming and streaming the games. Ron's a smart guy; he knew that family members and friends that couldn't make a game would easily pay the $2 to catch all the action. As a result, Erik's grandparents have tuned into every game, and Ron's been doing live stream pay per view monetization ever since!
Video streaming can be a challenging yet rewarding experience for both your viewers and yourself. Live video streaming–along with live stream pay per view monetization-allows thousands of individuals to watch and take part in amateur sporting events. This just wasn't possible in decades past.
With this new opportunity for broadcasters and sports enthusiasts, how do we go about creating our own successful live sports stream?
How to Set Up Live Stream Pay Per View
Now let's turn to a review of five key components to setting up live stream pay per view for your sports events. The topics we'll cover here include the following: Internet Connection, Recording Equipment, Encoders, Streaming service, and Monetizing your stream.
1. Internet Connection:
The first thing you will need, of course, is a sturdy internet connection. There are three ways you can go about connecting to the internet. The first and most popular approach is via a wireless connection. You can likely utilize the same wireless network that you're currently using to read this blog article!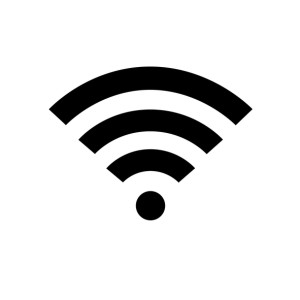 Be prepared with backup plans. The second internet option is via a wired internet connection. While this method provides a reliable connection, it's not ideal for sports streaming from the stands or the sidelines.
For that reason, the most probable connection for your streaming needs is through the use of a hotspot. Essentially, hotspots allow you to set up a remote internet connection on the go, which is a crucial first step in the streaming process. You can purchase hotspots at your local phone service provider store (Verizon, etc.) for fairly reasonable prices.
2. Recording Equipment:
Next up for key live stream pay per view components is recording equipment. There are a few ways you can capture and record a live sporting event. The first choice is a camcorder (e.g., handheld video recorder). In general, we recommend this option due to the freedom of movement it provides while live streaming sports. With a camcorder, you can pan and zoom on the entire field, while also focusing on certain players.  Review this list of compatible cameras for live streaming before making a decision.
When using a camcorder, you also need a capture card to properly convert the video into streamable content. You can purchase and install a capture card in your computer's hardware, and then plug your camcorder into the aux in the capture card. For a more detailed discussion on how to choose a capture card, you can review this article, written by StreamGear, on video capture devices.
Recording option #2: webcam
The second method for capturing video is by webcam. Most laptops today nowadays come with a built-in webcam. However, this method is not recommended for streaming live sports because of the lack of mobility it offers. You could opt for an external webcam, wgucg you could hold or tether to something to provide movement, but the video quality will likely still be poor. All that said, you don't need a capture card if you go to the webcam route. To test if your laptop supports webcam live streaming, simply open the program Skype. If Skype can detect your webcam, you're ready to go!
Note: If you decide to use a camcorder, you'll want to review this article on live streaming equipment, specifically for its discussion of how to choose a tripod.
3. Encoders:
Once you've selected a recording device and secured a reliable mobile internet connection, you'll need to decide on an encoder for live streaming. You have two options here: live stream encoding software and hardware encoders.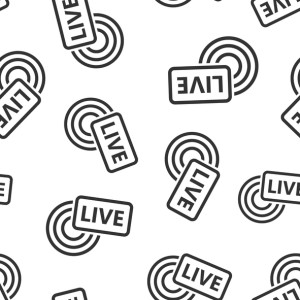 To go the software route, you need a sturdy internet connection and a software encoder. For a professional stream, we recommend you consider Wirecast. Although it will cost around $500, the benefits and added features of the Wirecast software encoder will skyrocket the value of your broadcast and afford it a very professional look.
With Wirecast, you have the ability to add a scoreboard option, which is optimal for streaming live sports. This feature allows viewers to see the real-time scoreboard just like you would see at the actual event; you can also use the scoreboard to show your audience score updates. You can add the scoreboard as a layer to your broadcast so that it appears in any shot you like. Additionally, you can edit the team colors, names, and positions on the screen. Another added bonus of Wirecast is the ability to run video files during your broadcast. This is ideal for running commercials or advertisements during breaks in the game. This could also be a huge benefit for teams that have sponsorships, as you could then run a commercial for the sponsor and grant them more exposure.
If you have the funds and the technical know-how, we recommend considering a hardware encoder instead of encoding software. A hardware encoder requires a video source that you plug into the encoder. This method is best for those on a generous budget; most streaming hardware will cost you between $5,000 to $10,000. While this is a more advanced method, it's ultimately better suited for a studio setting and not necessarily a sports field or arena. However, for those that are interested in the hardware route, we recommend a TriCaster by NewTek. As TriCaster is dedicated to encoding full-time, it offers a much more reliable service than encoding software.
4. Streaming Solution:
Now for the fun part: it's time to choose between available streaming solutions!
Before making a decision, we highly recommend comprehensively reviewing the online video platform (e.g., Dacast, IBM Cloud video, etc.), the features (e.g., monetization, white-label, etc.), and pricing plans. Once you do some initial research, you can then take advantage of free trials before you sign up with a particular platform.
Of course, we do hope you'll consider our own live streaming solution! Dacast offers some of the best prices in the industry for CDN-level streaming with no required contracts. We also offer a great live stream pay per view feature for the viewers looking at your content. Monetization options, including live stream pay per view, allow your viewers to purchase access to your broadcast all from within the streaming platform.
5. Monetization with Live Stream Pay Per View:
As we mentioned above, sports have become one of the most profitable industries in the world.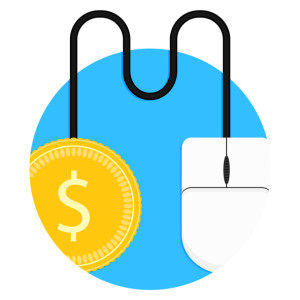 Whether it's HBO Pay-Per-View Boxing or streaming your favorite team game on the go, there's no argument that people relish the feeling of watching sports live.
With Dacast, you can choose the best monetization method for you, and we make it simple to set up. We embed monetization features right into the service. We also make it easy to set price points for your viewers. To recap, Dacast's options for generating revenue from your streams include: live stream pay per view, ad-based models, and subscription models.
In this article, we're focused on the live stream pay per view option for sports streaming. Our monetization paywall is accessible to Dacast users with the:
– Free trial
– Premium plan
– Enterprise plan
– Event plan > 5TB
In addition, our broadcasters can attach multiple live stream pay per view options to a single broadcast. This feature allows you to up-sell content and add variety to your offerings, thus helping you to reach new and broader audiences around the world! If you're already streaming with Dacast, just log in to your account and follow a few simple steps to activate and customize monetization for your streams.
Note: If you're new to Dacast, you can also review our page on live stream pay per view for further details and offerings.
Conclusion
So there you have it! You now know the required components and steps to setting up and monetizing your live-streamed sports content. With this knowledge, you now hold the key to broadcasting the most professional and exciting stream for you and your viewers.
Of course, it will take practice to hone your skills and get comfortable with the equipment and live stream pay per view specifically. Getting to know your encoding software or hardware, as well as the streaming platform you choose, can go a long way toward feeling confident with the process from start to finish. Still, have further questions not covered in this article? Let us know in the comment section below. We'll do our best to incorporate new content related to your questions in future revisions to this article.
Not yet streaming via Dacast, and interested to give our platform a try? Simply click the button below to sign up for our 30-day free trial (no credit card required). You can test out all our great features for yourself, to see if Dacast is a good fit for your streaming needs!
For exclusive offers and regular live streaming tips, you can join our LinkedIn group as well. We'd love to connect with you and feel free to share your questions, insights, and feedback in the comment section below. We appreciate hearing from our readers!