Live Audio Streaming Service for Radio
Searching for a live audio streaming service for radio? Since its early 20th century debut, radio has become a mainstay of entertainment culture. In recent years, the internet age has quickly brought new meaning and opportunities to the radio industry. With more accessible live streaming and media technology, focused and complex radio programming is more possible than ever before.
One such technological advancement involves improved delivery capabilities for radio. Compared to past years, niche radio content programming is much more accessible. That same technology has greatly increased the scope of radio efforts, enhancing the ability to reach listeners on mobile devices and desktops alike. Today, listeners can choose to access radio content in a wide variety of ways. The impact of these trends? New and diverse opportunities to listen to streaming audio content right from a website or your preferred social network!
In this article, we'll take a closer look at the case for radio content in the streaming industry. We'll also review how the Dacast live audio streaming service can help to promote your radio content today!
Making the Case for Radio Content
As the song goes, "video killed the radio star." If that's true, then the internet resurrected it. In a world of divided attention, an audio-only source can stand out amidst the inundation of video content the average person experiences on a daily basis. Listening to radio or a podcast from a smartphone during a commute or while exercising is very popular today across multiple demographics. As mentioned above, the advent of mobile devices has also expanded the reach of radio in our everyday lives. This accessibility has motivated engagement and increased audio streaming audiences from around the world.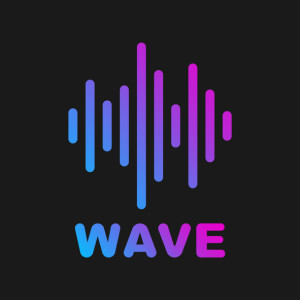 According to Edison Research, half of all people in the U.S. listen to online radio on a monthly basis, and this figure is still on the rise. That's a potential audience size of 120 million listeners! This statistic is up 6% from 2012, and a staggering 28% since 2003. Taken at the weekly level, 33% of all internet users listen to online radio.
What do these figures mean for the live streaming world? In the words of Edison's VP of Strategy, Tom Webset: "Media consumption is showing signs of being dramatically changed by both technology and by new paradigms. Mobile's increasing utility as 'the first screen,' as well as the rise of alternative content forms, such as podcasts and 'bingeable' content from on-demand video services is subverting the myth that our attention spans are shorter."
Takeaway: if you've considered giving live streaming radio a try, there's never been a better time!
Uses for Radio & Audio Streaming

Have you considered venturing into the online radio market? Wondered about how to do online audio broadcasting successfully? We've got you covered! What follows below is a checklist of important features to look for in a live audio streaming hosting platform.
*Note: the Dacast live audio streaming service includes all of these features (and more)
Broadcast live radio programming
Stream playlists of music and podcasts
Create a backlog of on-demand radio programs on the same platform
Manage several radio stations through the same account with multi-channel support
Extend your reach beyond local markets to other audiences without geographic limitations
Host radio shows directly from your Facebook or Twitter page
Receive detailed analytics to understand audience size and demographics
Additionally, Dacast (among other service providers) streams its content via live streaming CDNs (content delivery networks). These CDNs have global reach, which extends to your broadcasting as well. With a top-tier CDN, like the Akamai CDN we use at Dacast, you can target listeners all over the globe. Among other benefits, a good CDN allows you to greatly increase potential audience sizes with very little effort on your end!
Mobile Streaming over Dacast

The Dacast streaming service offers integrated streaming solutions for broadcasting. When you stream over Dacast, we automatically convert your live content into an HTML5-friendly format. This conversion enables playback for your viewers on a range of mobile devices. These devices include everything from the popular iPad to various versions of Android and more.
Embedding Radio Channels over Dacast
Dacast supports embedding your video and audio content directly to your own website. Our broadcasters can do so from an unbranded player, which means that the Dacast logo does not display on your content. You have several options as to how you want to embed and share your content. With Dacast, all of these options are customizable to your style and needs. (This is not the case with all other streaming platforms, so make sure to research this aspect when comparing providers.)
Embedding options
The most common embed option is by adding the content directly to your own website.
To do so from your Dacast account, select the radio channel you'd like to embed. Click that channel, and then go to PUBLISH SETTINGS in the tabs.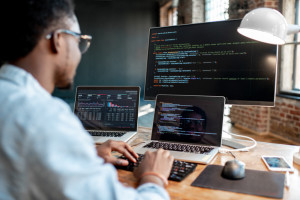 On this page, you'll see a list of embedded codes in the lower left. There are two different ones available–the JS (Javascript) and iframe. Feature-wise, the JS is the better of the two, although the iframe is more universally compatible. For example, if you are running a WordPress page, you will need to use an iframe embed code.
Additional embed options are also available to our broadcasters. These include the ability to share your radio and audio programming on social networks. Using a URL-like code, you can let listeners tune in from your Facebook wall. This gives listeners the ability to "like" and share your content. With this range of embed options, Dacast can help you take your content viral, and increase your listener base as well.
Broadcasters can also post the same URL-like code to their Twitter accounts. To do so, simply add the code to a Tweet. Now, whenever you are in a view that would support showing images, the player will appear. For example, when looking at a Twitter profile or an isolated view of the tweet, the player appears. It will not appear in news feeds or other locations in which images would normally not display.
Conclusion
We hope this article has introduced you to the many potential applications of a live audio streaming service for radio broadcasting. If Dacast sounds like a platform you'd like to try, click the button below to sign up for our 14-day free trial (no credit card required) below. That way, you can test out all of our great features before making a commitment, and we can answer any questions you may have during the process.
Still, have questions or comments about our live audio streaming service before giving Dacast a try? Let us know in the comment section below, and we will get back to you. For regular tips on live streaming and exclusive offers, we also invite you to join our LinkedIn group.
Thanks for reading, and good luck choosing the right live audio streaming service for your radio broadcasts!
By Elise Furon.