The Ooyala Online Video Platform Is Shutting Down. What Are Your Options?
In February 2019, Brightcove announced that it was acquiring the Ooyala online video platform. This $15 million deal brought together two major players in the OTT solutions and video hosting industry.
Now, current customers of the Ooyala online video platform face a bad situation. Brightcove is pulling the plug on Ooyala completely. In fact, Ooyala will be completely shut down within fewer than 5 months. This comes after the company had previously assured Ooyala customers that Brightcove would remain operational for at least a year.
This article will look at what's happening with Ooyala today, as well as alternative streaming solutions for Ooyala online video platform customers.
Brightcove Announces Surprise Shutdown of Ooyala Online Video Platform
Last week, Streaming Media reported last week that:
Ooyala OVP customers received a message from Brightcove last week with some unsettling news. Brightcove, which purchased Ooyala's OVP division for $15 million in February 2019, announced it will discontinue the OVP completely. The end-of-life process will be complete by April 1, 2020.

"We have determined that the best path forward for our newly-acquired customers is to accelerate their migration path to the Brightcove platform," the message states. "As part of the migration, the version of the Brightcove Service known as the Ooyala OVP will be moved into an end-of-life state."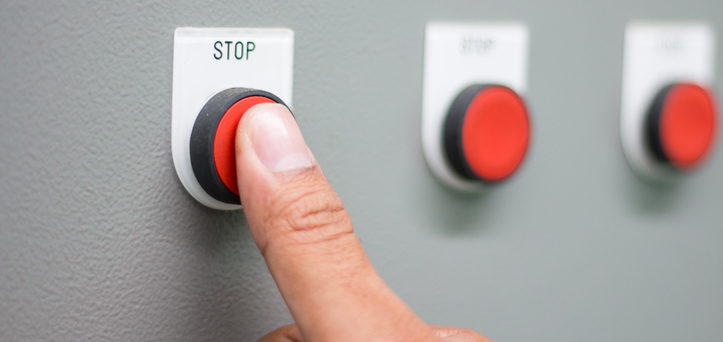 The news was a major shock to Ooyala customers. Not only were they not warned about the impending shutdown, but Brightcove had also previously assured them the service would remain online. Back to the Streaming Media story:
…customers recently had been assured that Brightcove would continue to support the OVP. Also, when a product is designated as end-of-life (EOL) the standard process is to create an easy migration path and give existing customers plenty of time to plan the move. Brightcove's announcement came with no advance warning and an abbreviated timeline.
One Ooyala customer reported receiving three formal updates from Brightcove promising the platform would remain active for 12 to 18 months.
Unsurprisingly, this is creating a lot of anger among Ooyala customers. They feel Brightcove has treated them unfairly. And while Brightcove is offering to migrate clients to their own OVP, this process will likely be costly and time-consuming for Ooyala clients.
Why Did Customers Use Ooyala Online Video Platform?
Before we can understand Ooyala's online video platform alternatives, we need to understand what made the Ooyala video streaming platform popular. In our last Ooyala review, I wrote that Ooyala offered good functionality for "management and delivery of live and on-demand video, monetization, and content recommendations," as well as good advertising support.
When reading through Ooyala reviews, happy customers mention two things again and again. First, they are happy with Ooyala's powerful content management tools. And second, they love the Ooyala online video platform analytics dashboard. This information will help us assess Ooyala alternatives, which we'll look at below.
Alternatives for Ooyala Online Video Platform Customers
There are two main options moving forward for Ooyala online video platform users. (1) They can either migrate to Brightcove or (2) they can choose another streaming solution. Let's look at both of these options now.
1) Migrate to Brightcove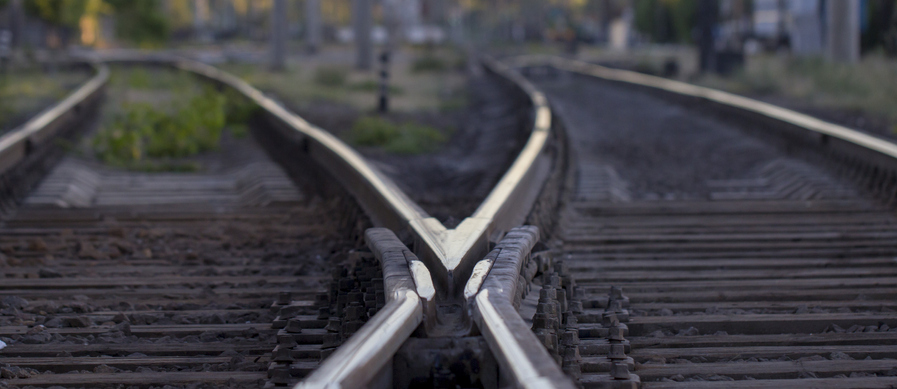 The first option is, of course, to migrate to Brightcove. This is what Brightcove wants, certainly. However, there are some downsides to this process. With the accelerated timeline, businesses have limited time. This intensifies the challenge of migrating custom API-based workflows and large content libraries.
With that said, Brightcove is a powerful online video platform. It supports live streaming and VOD. The platform includes video monetization tools and analytics data. APIs are available, as are various security features.
However, Brightcove is not a good fit if you do not have an extensive budget. The service doesn't publicize pricing information online. At the last time data was available, basic plans started at $199/month. Most advanced, business-grade features required a $499 plan, and costs rose rapidly from there.
2) Choose Another Online Video Platform
Unsurprisingly, many Ooyala users don't have a great reason to trust or use Brightcove in the future. To quote from Streaming Media once more:
Brightcove hopes to migrate clients to its own OVP, but the customer said that process likely won't be effort- or cost-free and will involve much testing as well as frontend and backend development. When a migration comes with that degree of work, companies might as well consider other options, he said.
Many Ooyala customers are therefore on the lookout for a Brightcove alternative. Realistically, there aren't many cons to this process. Ooyala customers are already going to have to move to a new platform. Why not shop around and get the best possible replacement?
Some users have probably been needing certain features or wanting a change from Ooyala, but haven't been able to muster the initiative to switch. Well, now is the time. With that background in mind, let's turn now to why Ooyala online video platform users might consider using Dacast.

Why Ooyala Customers Should Consider Using Dacast
1. Secure, Scalable Platform
Our powerful video hosting solutions empower you to upload, transcode, organize, monetize, analyze, and share videos easily. Our easy-to-use video CMS makes it easy to manage and organize massive libraries of content.
Dacast video delivery is powered by the Akamai CDN. Akamai is one of the largest CDNs in the world, with a network of 240,000+ servers in 130,000+ countries. At Dacast, we also provide real video hosting in China, and we will soon offer it to stream live video as well.
You maintain 100% control of your video content with security features, such as referrer and geographic restrictions and 24/7 network monitoring. Plus, robust analytics are included by default.
2. Video Monetization Tools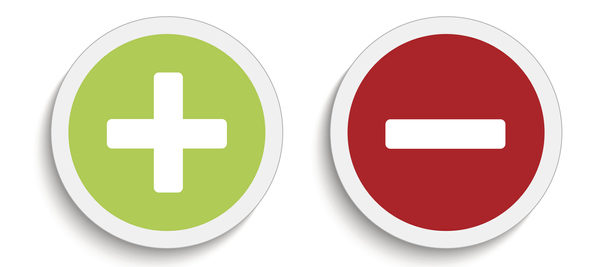 Easily monetize all your videos with ad insertion or the Dacast paywall. A wide variety of ad servers and ad networks can be used directly with Dacast player. Simply copy-paste your ad URL in your Dacast account and you're all set to monetize.
The paywall is similarly easy to use. Pay Per Views and subscription packages can be set up for all your video content. Users can set up our paywall with multiple currencies and different pricing options. Use coupon codes, video previews, and scheduled pricing to boost sales. Then, track revenue goals and content performance via our analytics dashboard.
3. APIs and SDKs
Dacast provides a video content management API and a player API, which allows you to integrate our video features within your existing media workflow, enhance your mobile apps, or even build your own video content management portal.
Our video content management API has been designed for quick and easy integration of Dacast features into your applications. The player API allows you to customize Dacast's default player. Alternatively, you can use your own player. Plus, our player API comes with mobile SDKs to help you build your own mobile video apps.
4. Phone/Email/Chat Support 24/7 (No Call Centers)
Our customer service team is here 24/7/365 to help you make the most of your streaming solution. And this is true for ALL of our customers. Plus, access a comprehensive knowledge base and dynamic online community of professionals via our LinkedIn group.
Dacast also offers professional services for assistance with web design, mobile app development, API integration, and more.
5. Lowest Pricing on the Market for Professional Streaming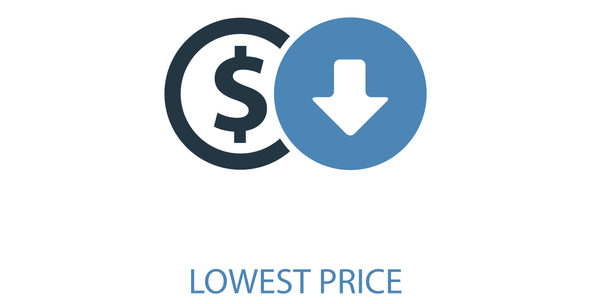 Finally, Dacast is the only video platform offering high-performance live streaming and professional features at the most competitive price on the market.
Our plans start at $39/month for a basic plan. Most professionals will prefer the Scale Plan ($188/month) or above. This plan adds API access, video monetization, and more. We also offer an advanced video hosting upgrade that adds more storage, advanced video content management system, and native China VOD playback. More information is available here.
Let Us Help You Migrate
So, what's the bottom line? In essence, some current Ooyala online video platform customers feel concerned over the changes ahead. As a result, many will soon be seeking an alternative OVP.
Whatever decision you take, make sure it is the best for your business. Focus on the most important features for you. Make sure you get 24/7 customer support to ensure migration goes smoothly.
Finally, if you're curious about the Dacast video platform, you'll be happy to know that we were voted Best Video Platform for Business last year. This year, we are once again among the top 50 online video companies.
The easiest way to test our platform is to sign up for our 14-day free trial. Even better, you don't need a credit card to register. When you're ready, simply click the button below to sign up. In addition, if you'd like to discuss options for migration from Ooyala to Dacast in more detail, please contact us. Whatever your streaming needs, we're here to listen and discuss a solution that fits your business.