Top 10 Video Hosting Platforms in 2022
To connect with your audience, you need videos on your website. The only problem with videos is they are much larger than text-based content, increasing demand on your website servers. Videos take up lots of bandwidth and storage space, resulting in viewing errors and website glitches when you host the videos directly on your website.
To tap into the significant demand for video content, you need to use a video hosting service to support the videos on your website. A video hosting platform takes on the burden of hosting your videos, allowing your website to run smoothly without lag or glitches.
There is a wide range of free and paid video hosting platforms you can work with. Let's dive in and explore ten of the most popular and functional video hosting sites you can integrate with your website to host your video content.
Table of Contents:
1. Dacast

2. Muvi

3. Vimeo

4. Wistia

5. Brightcove

6. SproutVideo
7. Uscreen
8. JW Player
9. Vidyard
10. Kaltura

Conclusion
1. Dacast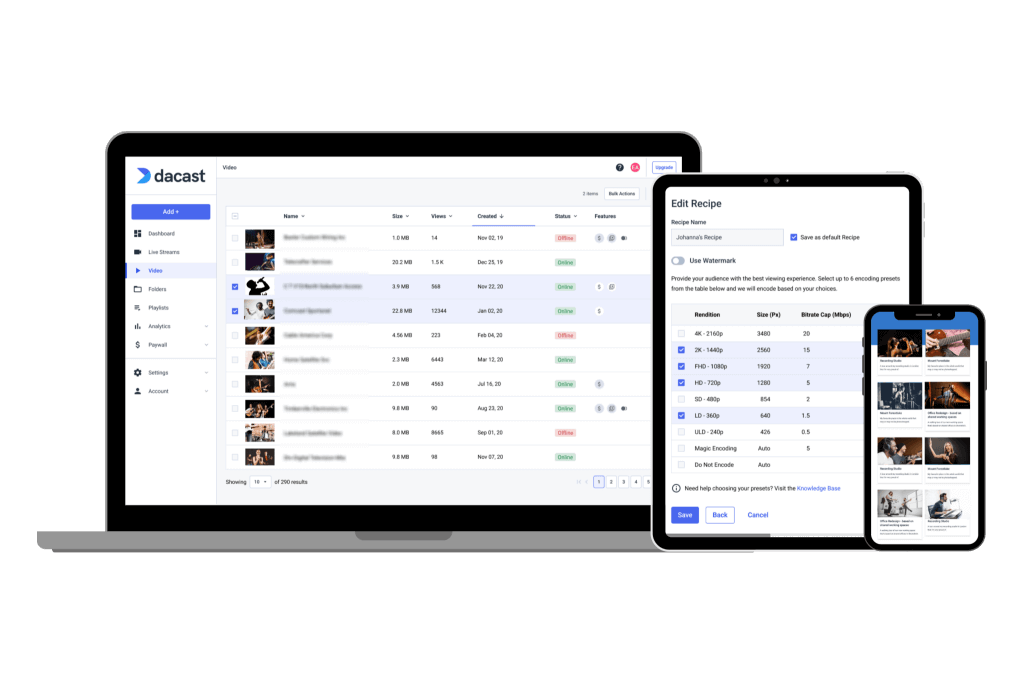 Dacast is a live streaming and video hosting platform. It offers a 14-day free trial so you can fully try out the platform before signing up for a paid plan.
Dacast offers an easy-to-customize video player, allowing you to add your own branding to the player. That means there will not be any distracting third-party advertising surrounding your content. Your viewer's focus will be directly on the content and experience you are offering them.
If you are more technically inclined, Dacast offers video and player API. You can customize the video player to your unique business needs. You can use the APIs to enhance your mobile apps and build your own content management system, taking all aspects of your video player and content under your own control.
Dacast allows for seamless video viewing with its Multi-CDN feature, which ensures your video content doesn't drop when conducting a live stream or when someone is watching your on-demand content.
If you really want to reach viewers all around the globe, Dacast is one of the few video hosting platforms that have an ICP license with China as well as an in-country CDN network. With Dacast, you can share video-on-demand and livestreams directly with a Chinese audience.
If you are ready to monetize your content, Dacast provides a built-in paywall and supports multiple monetization options. You can monetize your content multiple ways, including:
Pay-per-view
Subscriptions
Video Advertising
Dacast's built-in paywall uses SSL security to keep your customer's payment information secure.
There are no third-party advertisements via Dacast, but you can integrate your own advertisement network into the video player.
Dacast also offers a range of security features, such as:
Password protection
Domain restrictions
Geographical restrictions
Digital rights management
With Dacast, you can keep your video content secure.
Who Dacast Is Best Suited For:
Dacast is designed for business professionals who need a high-level video hosting platform that allows for customization. It is designed for businesses that want to monetize their content and turn their videos into a source of revenue.
Dacast is designed for medium-sized businesses and solopreneurs that need an easy-to-use affordable video hosting solution.
2. Muvi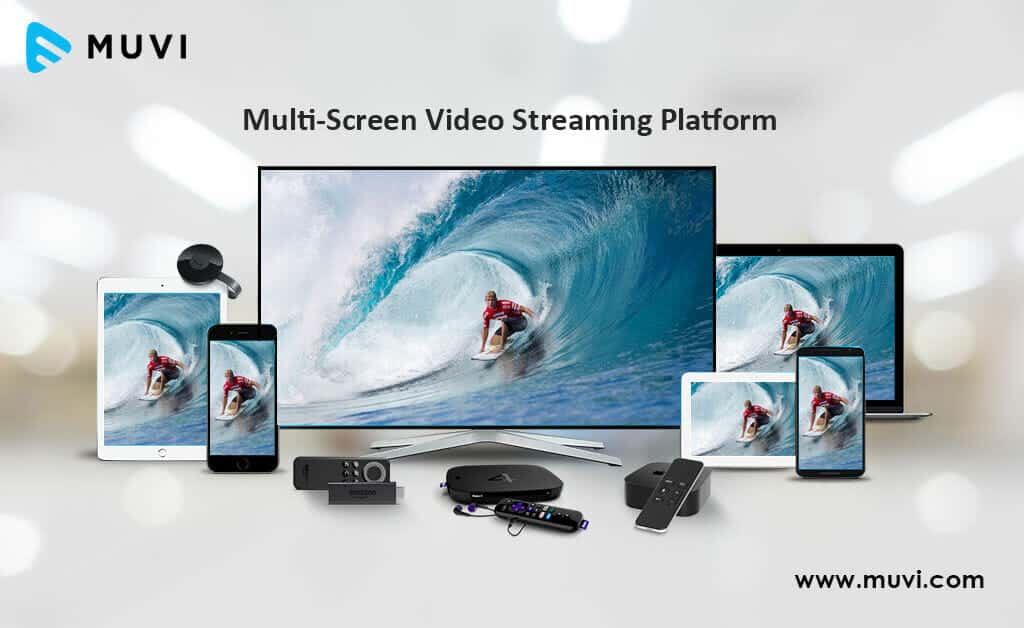 Muvi is a video hosting platform whose model is designed for businesses that are looking to quickly launch their own video or audio platform.
They offer the ability to create a fully managed, end-to-end, white-label multi-device video streaming service for both audio and video content that requires no coding using their built-in infrastructure.
They offer a range of built-in monetization, including subscription, video advertising, pay-per-view, coupons, and promotion abilities.
Muvi supports:
Live streaming
Video on demand
Audio/Music streaming
Live broadcast radio
If your business is producing both podcasts and videos, and are looking for a video hosting platform that can support both, Muvi is a great solution.
Who Muvi Is Best Suited For:
Muvi is best suited for businesses that are looking for a fully managed, out-of-the box video hosting service.
3. Vimeo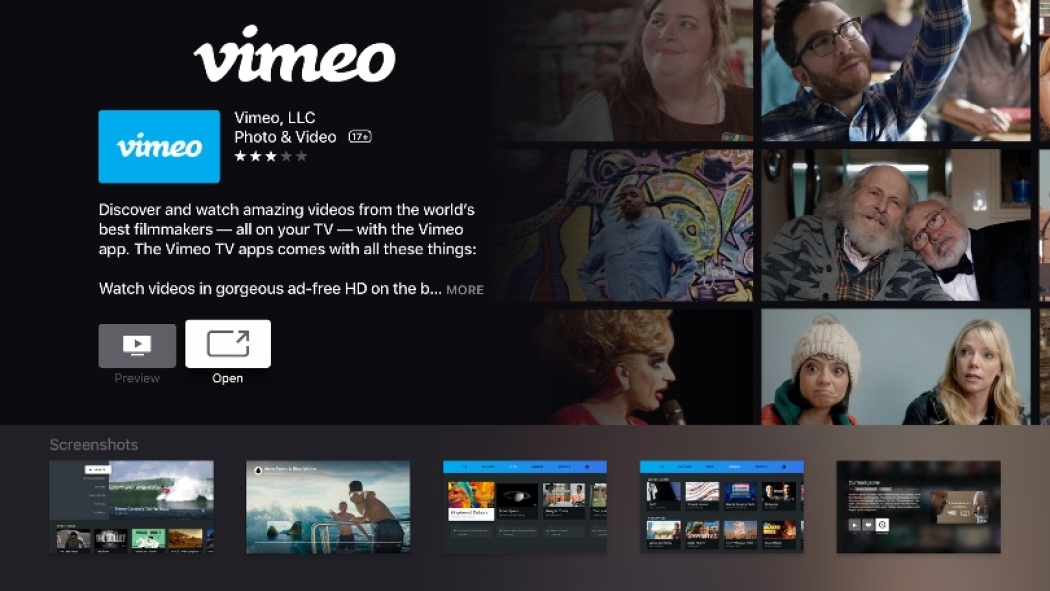 Vimeo has both free and paid plans. When you upgrade from a free plan to a paid plan, you still get the same unlimited bandwidth and video length that you get with a free plan. What changes is how much content you can upload each week.
Although Vimeo is most well-known for its private video hosting service, it also has a section on its own website for watching videos. These videos tend to fall into the category of short films, indie music videos, extreme sports, and nature videos. If your business generates this type of content, you could attract external video views via Vimeo's own website.
You can upload 20GB of videos a week with the paid plan, up to 1000GB a year.
Vimeo offers various monetization options, allowing you to charge customers to access your videos. Additionally, Vimeo offers advanced privacy options, allowing for private video hosting options, such as password protection and domain-level privacy.
Who Vimeo Is Best Suited For:
Vimeo is great if you get a lot of traffic to your videos and want unlimited bandwidth. It is also great for creators looking for an unbranded, ad-free video hosting service.
4. Wistia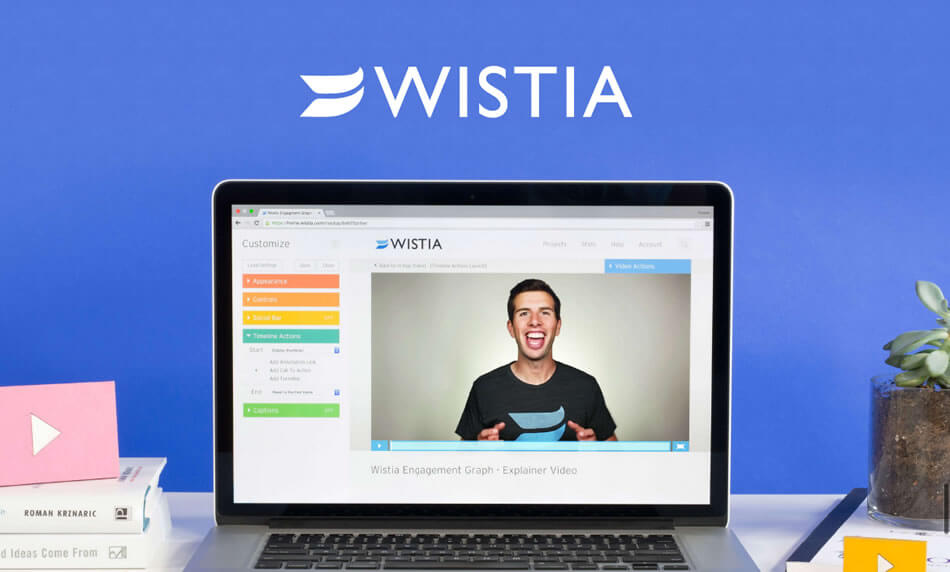 Wistia is a video hosting site with both paid and free options. The free option includes a branded video player with bandwidth limited to 200GB per month and a storage cap of 25 videos. When you exceed the free bandwidth, your videos stop playing. The free plan is great if you are exploring if a video hosting service is right for your business.
For those who know they are ready for a video hosting service, Wistia offers paid plans starting at $25/month. For $25/month, you get access to an unbranded video player, video storage for 100 videos, and 200GB of bandwidth, with an overage charge per gigabyte. They offer more extensive video hosting plans as well.
What makes Wistia stand out is its analytic features, which allow you to understand viewers' habits as they watch your videos.
There are also integrated email capture forms so you can snag viewers' email addresses at the end of a video. If you are trying to capture leads with your videos, this is a very useful tool.
Wistia is designed to integrate with applications easily such as:
WordPress
Marketo
MailChimp
HubSpot
This integration makes it easy for non-technical users to embed videos.
The big downside to Wistia is that the overage charges for exceeding your bandwidth can quickly add up.
Who Wistia Is Best Suited For: 
Wistia is great if you have a limited number of videos you want to host on your website, and you know your viewerships will stay within the allotted bandwidth of the plan you purchase. It is great for businesses that want to self-host videos directly on their website and have low traffic volume.
The analytics provide you with enough information to capture leads and learn about visitors' video viewing habits. Wistia is a digital marketing solution.
5. Brightcove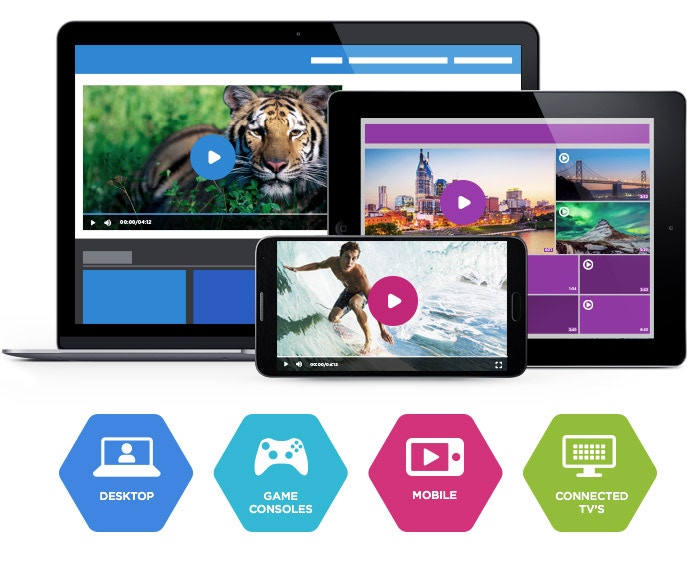 Brightcove stands out as a video hosting platform as they offer lots of customization and advanced features. They offer mobile optimization, which is crucial considering most people access the internet via a mobile device.
Additionally, Brightcove offers live event streaming, monetization, custom advertising, advanced analytics, and branding features. They provide a large content management system, making managing a large video library easy.
The downside to Brightcove is that they don't have transparent pricing and require annual contracts. They offer packages aimed at enterprises, marketers, broadcasters, and publishers. To get pricing details, you need to contact Brightcove.
Who Brightcove Is Best Suited For: 
Brightcove is designed for large business enterprises using videos for marketing efforts. It is too expensive for small businesses and solopreneurs.
6. SproutVideo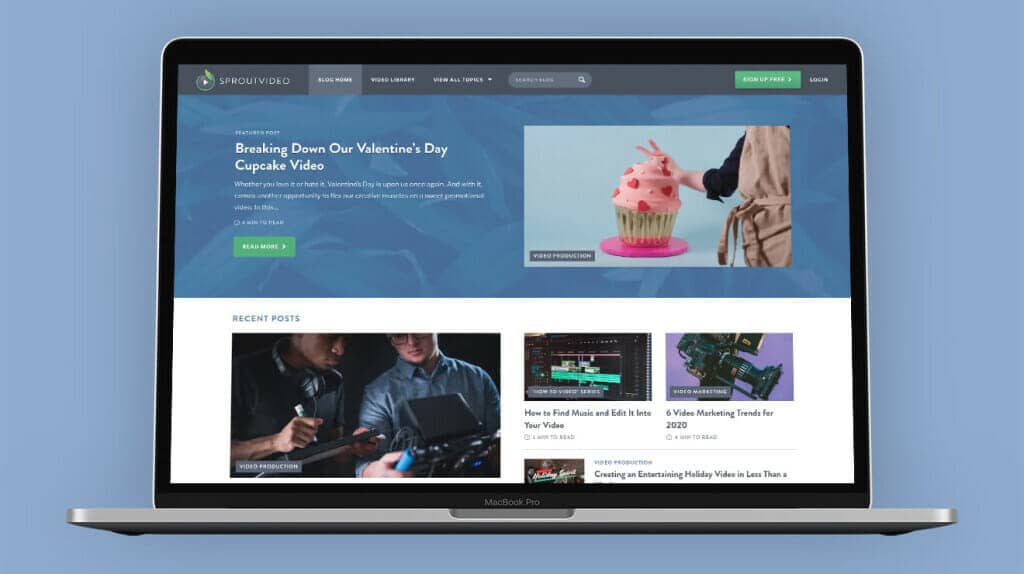 SproutVideo doesn't offer free video hosting plans, but you can try out their free trial if you want to explore what they offer.
Some of the top features of SproutVideo include share buttons, various video themes, layouts, and engagement tools. They also offer lead capture and call-to-action features, helping you capture leads for your business.
Paid plans start at $25/month and provide 150 GB bandwidth, 100 GB storage, and $1/GB overage. There are no limits on video file sizes, as long as the files don't exceed the video storage plan limits.
Who SproutVideo Is Best Suited For: 
SproutVideo is great for small businesses that know their bandwidth and storage needs and want a video hosting service that can capture leads.
7. Uscreen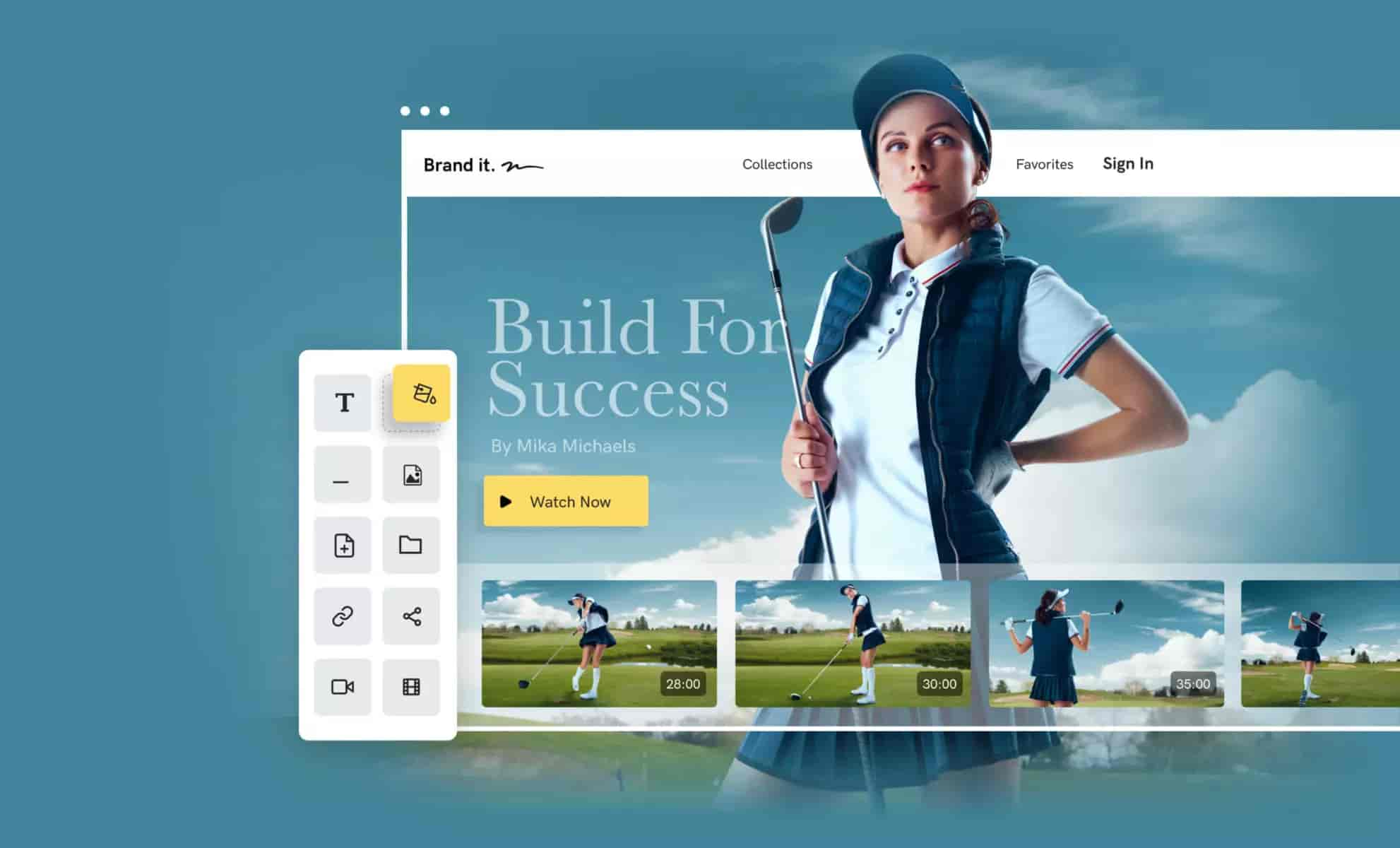 Uscreen is designed for online creators who want to grow their video business. They provide you with an easy-to-use website and landing page builder you can customize to match your brand's aesthetic.
If you have a big video library, they offer the ability to turn your video content into a Netflix-style catalog, making it easier to capture new viewers and keep current subscribers engaged with your content.
If you are trying to build a subscription-based monetization system, their video content catalog tools can make that process easy.
You can monetize your content through subscriptions, one-time sales, video rentals, donations, and tips with Uscreen.
Uscreen offers live countdown timers, professional live stream layouts, and live chat throughout the live streaming process.
Uscreen helps you build an online community where your members and subscribers can talk with one another.
Who Uscreen Is Best Suited For: 
Uscreen is great for digital content creators who are looking to make money with their videos by monetizing their content and building their community.
8. JW Player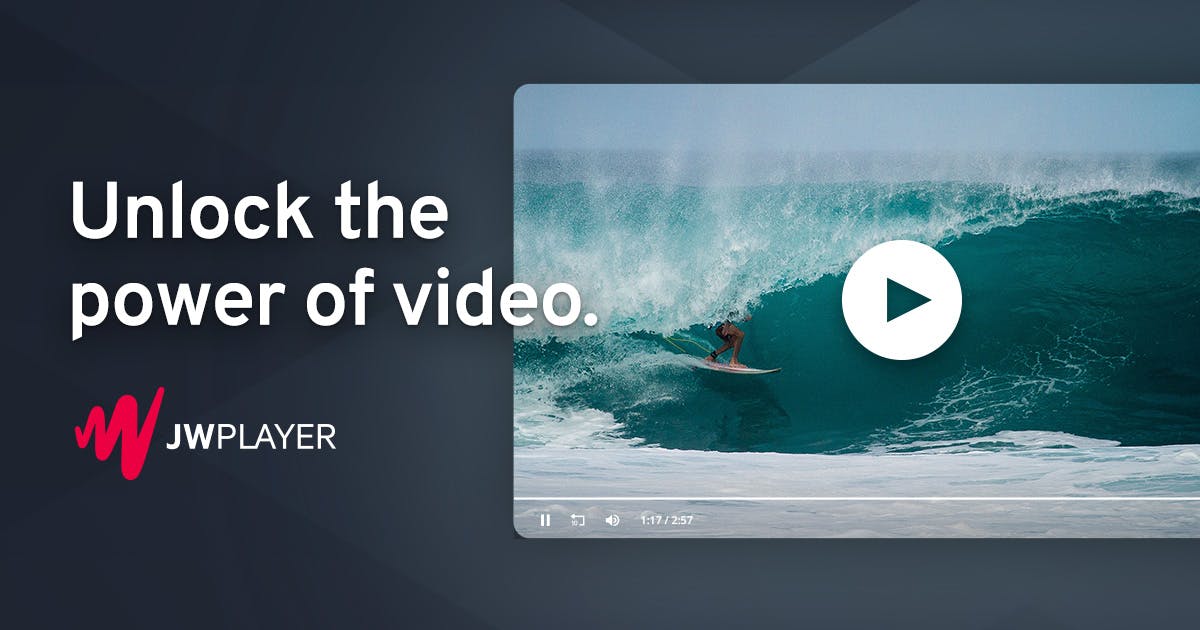 If you are looking for a basic affordable video player, JW Player has you covered. JW Player is a complete video hosting platform that offers high-quality and consistent playback no matter what device your viewers are watching on.
JW Player helps to keep your audience engaged through article matching recommendations that provide your viewers with suggestions from your video library in order to increase watch time.
Integrate custom advertisements into your content in order to maximize revenue using JW Players monetization tools.
JW Player was developed in 2005 and is one of the largest video players in the world. It is designed to reduce load time and video size. They offer a basic, free version of the software, and they also have paid plans that provide you with more customization options and tools.
Who JW Player Is Best Suited For: 
JW Player is best suited for enterprises of all sizes that need a simple and dependable video hosting solution.
9. Vidyard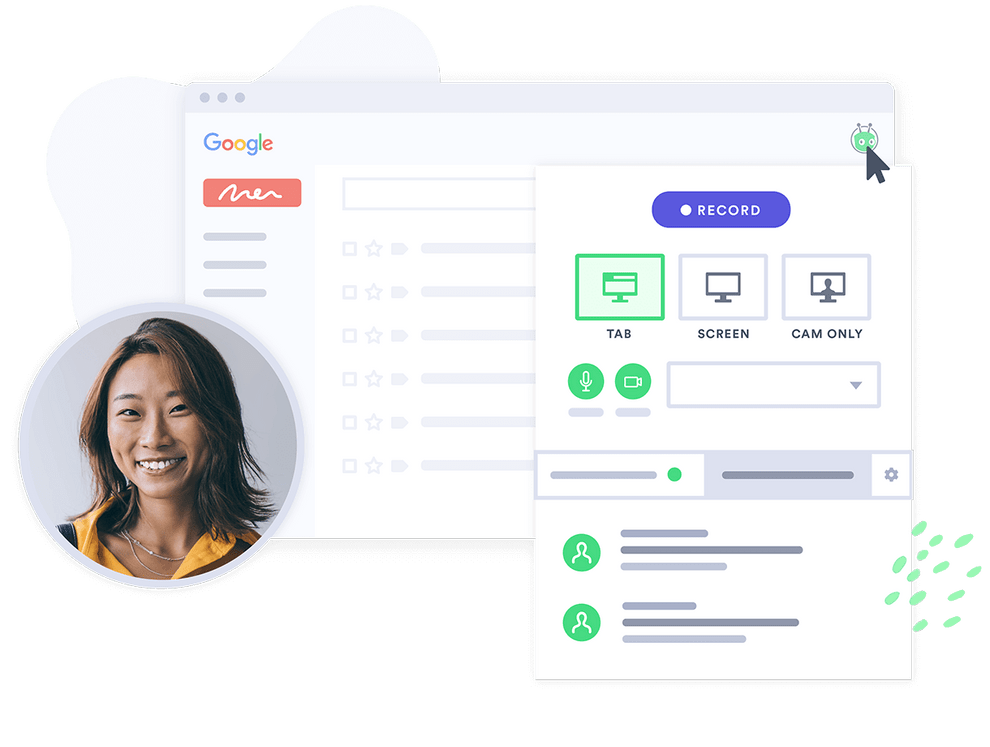 Vidyard is a video hosting and marketing platform focused on marketing, sales, and corporate communications.
Vidyard has a simple user interface, allowing you to simply drag and drop your videos for quick uploads. You can easily use Vidyard's tools to embed videos on your website, send videos in emails, or share the videos on social media.
There are no in-video advertisements for you to compete against. They offer the ability to personalize playlists and viewing features.
Vidyard stands out because it goes beyond simple video hosting and offers tools to help you create videos. They offer screen recording and webcam recording capabilities, providing you with tools to create videos within their platform.
Vidyard also integrates with a wide range of business tools, such as Salesforce, Dropbox, Groove, Twitter, and HubSpot, making it easier to manage where and how you share your company's videos.
Vidyard does have a free option, but the free option has limited features. They have three set-price packages, each offering more access to customization, marketing, and analytic tools. The business plan, which provides you with full access to all of Vidyard's features, costs $1,250 annually.
Who Vidyard Is Best Suited For: 
Vidyard is great for businesses looking to use video primarily for marketing purposes, as it integrates with so many marketing tools and provides custom branding and analytics.
10. Kaltura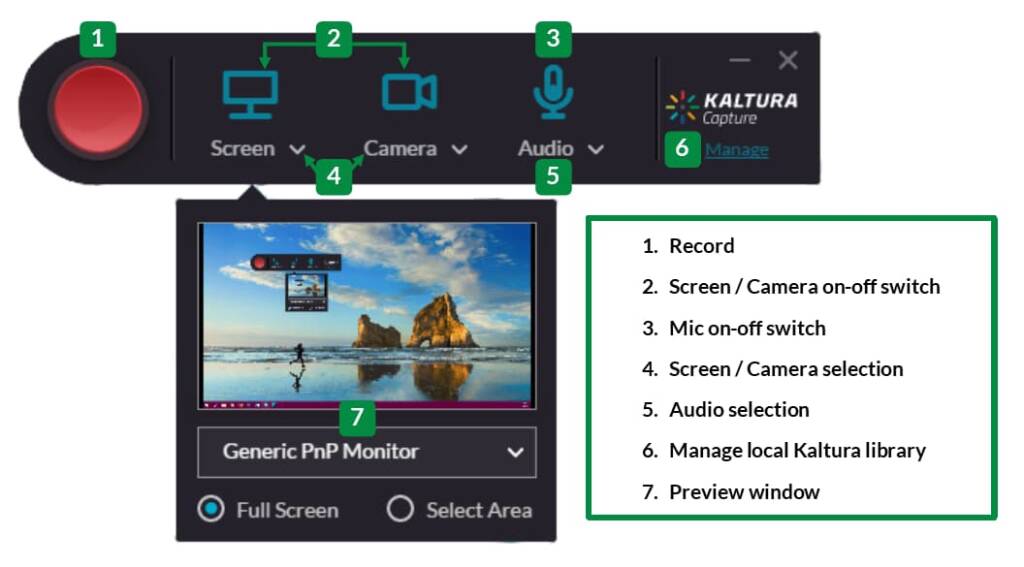 Kaltura is a video hosting service specializing in live streaming and videos on demand. What makes them stand out is their robust video management capabilities, designed for enterprises with large video collections.
Kaltura caters to educational institutions which host educational webinars. They offer virtual classrooms that support video sharing and interactive live quizzing.
In addition to video hosting, they offer collaborative spaces for team meetings that support HD video playback, digital whiteboards, shared notes, and chat functions.
Kaltura has free trials, so you can explore its video hosting capabilities before signing up for one of its plans. They offer pay-as-you-go plans and set price plans. You are charged based on the bandwidth and features you use.
One of the downsides to Kaltura is they have slow uploading and processing times, requiring extra time to upload and manage your video library.
Kaltura also doesn't provide you with a content delivery network (CDN), so you need to purchase access to a CDN and integrate it with Kaltura in order to get your content to your viewers.
Kaltura Is Best Suited For:
Kaltura is best for educational institutions and business enterprises focusing on internal and external educational videos. They offer an online community portal for online virtual events.
Conclusion
A video hosting platform provides you with the ability to host videos on your website without compromising the functionality of your site. A video hosting service can provide you with a wide range of tools beyond simply hosting your videos, from paywall and monetization tools to API tools that allow you to customize your video set-up.
Dacast is a premium video hosting service for large enterprises, small businesses, and solopreneurs that offers a wide range of features, including:
Customizable video player
API tools
Integrated paywall and monetization tools
Multi-CDN support for live streaming
Easy web-camera live streaming
China live streaming
Free encoding
Easy-to-use platform
Scalability
Explore all the features Dacast has to offer your business with our 14-day free trial. Need help navigating the platform? We offer 24/7 live support so you can get the assistance you need to start using our video hosting service!
For regular tips on live streaming and exclusive offers, you can also join the Dacast LinkedIn group.