360-degree videos are getting more and more popular since this allows you to get your viewers even more involved with your content. 
This technology is now available with the Dacast streaming video platform, and in this article, we will explain how to enable it. But first, we invite you to review the Broadcaster's Guide to VR Video Streaming and 360° Video. 
How does 360VR work with Dacast? 
With Dacast online video platform, you are able to enable 360 and VR for your live streams and videos on-demand, so your viewers can select the way they want to enjoy their 360VR experience on the player. 
360VR: Step by Step in Dacast
To enable the 360VR option, you will need to open the live stream or VOD of your choice, and in the general tab, you will see the feature below the "Settings". We invite you to enable it as shown below: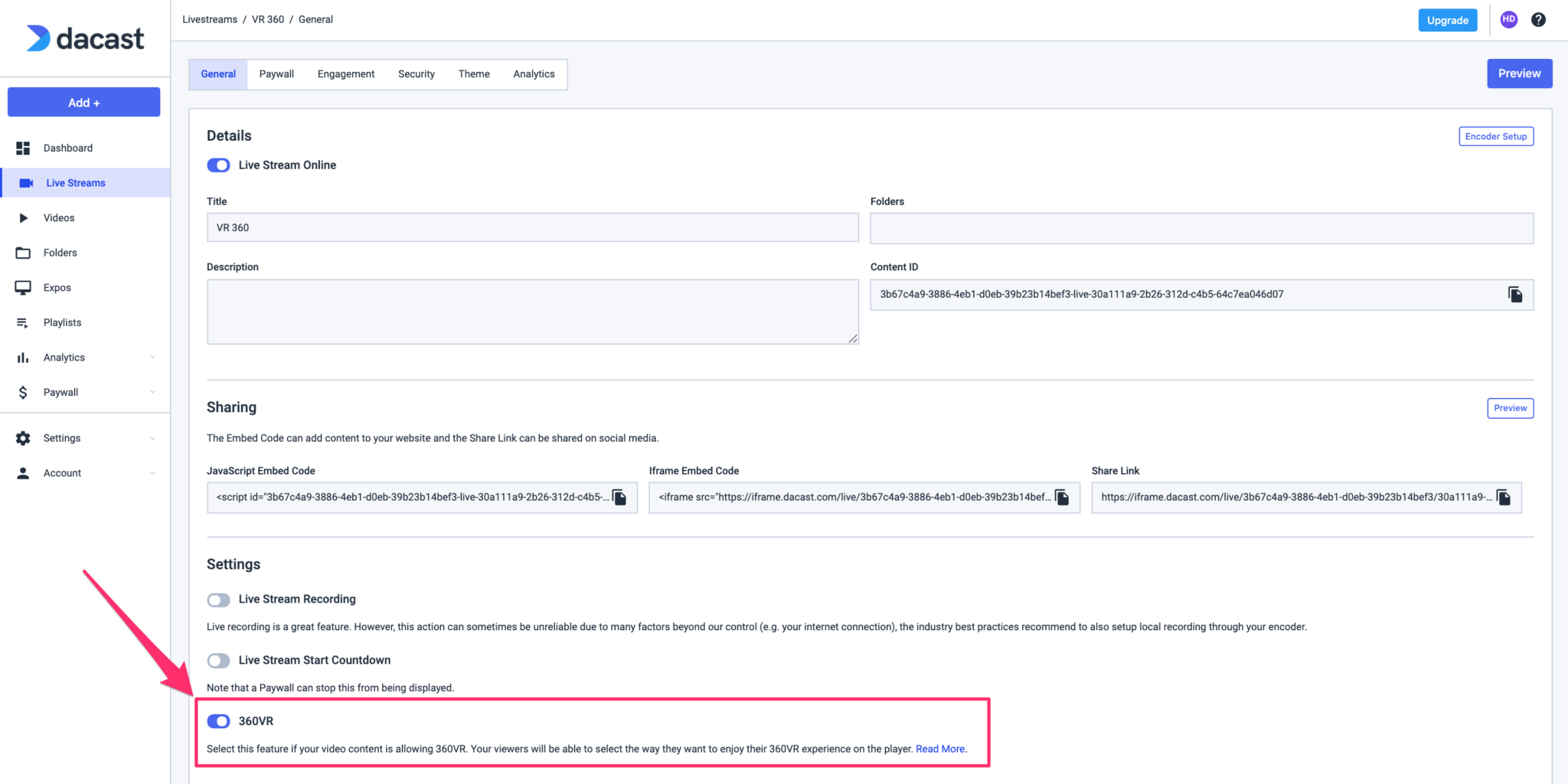 Do not forget to click on "Save" to keep your selection:

To verify that the 360VR feature is enabled and working properly, click on the preview button or copy and paste the share link on a new window:

Now you should experience by default, a 360-degree video experience as shown below: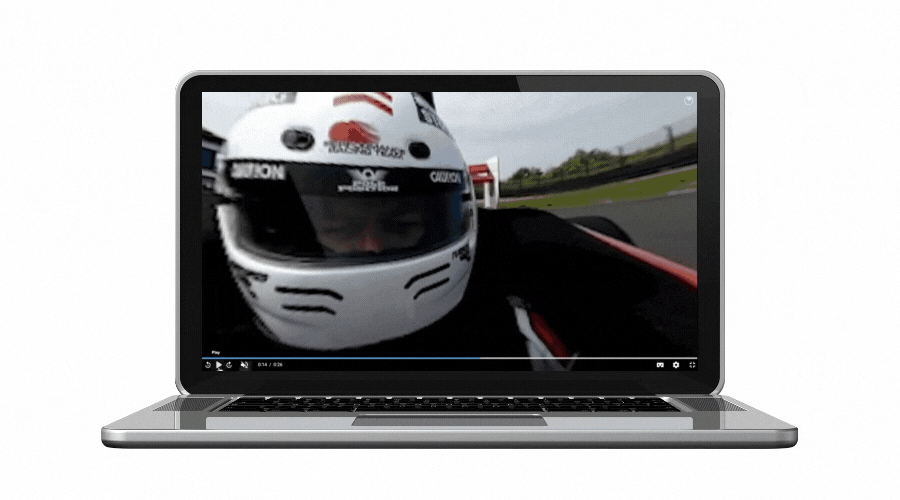 Now to watch your video in VR, using a virtual reality headset, you/your viewers will have to click on the "Watch in VR" icon, so you/your viewers will see with real 3D effect from both eyes.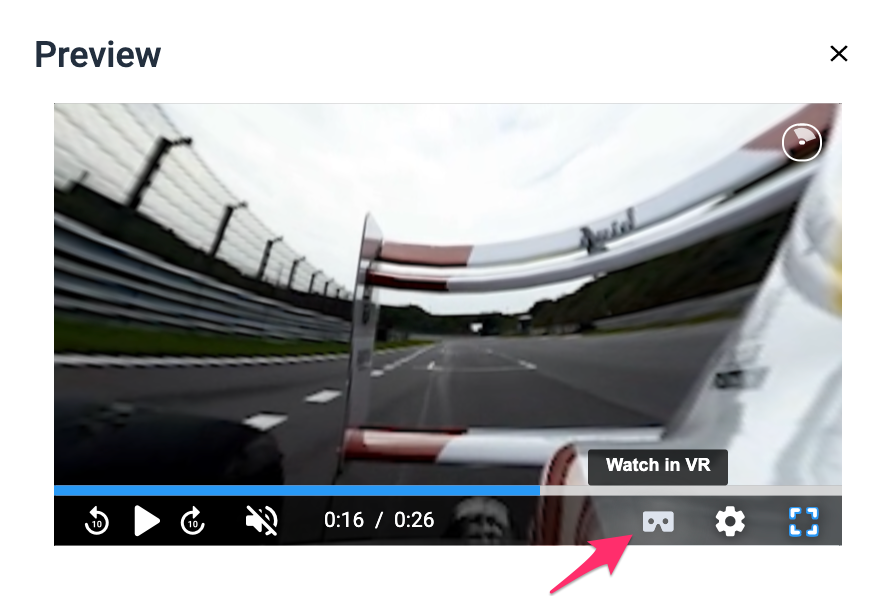 When you enable the VR icon, here is what you/your viewers will experience: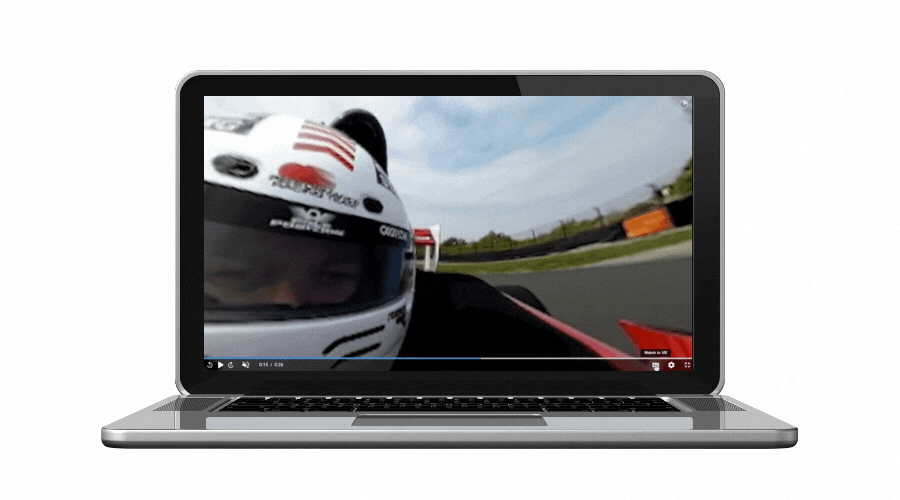 To disable the VR option, it's easy. You only have to click again on the VR icon, and you will stop watching in VR.
360/VR technology is supported on every modern browser and most devices, thanks to our partnership with Theoplayer. We invite you to take a look at this National Geographics example to see the kind of great experience you can offer to your viewers. 
Note that to offer the 360 and VR experience to your viewers, you will have to use a 360 recording source (multiple cameras or 360 cameras). 
Also, before going live in 360/VR we recommend you check out how to set up your camera 360 with your encoder correctly.  Such as this tutorial, explaining how to live stream with Ricoh theta cameras to OBS with 360 Video. 
If you have any issues with this feature, please contact our support team via our chat or email at support@dacast.com.
Not yet a Dacast user, and interested in trying Dacast risk-free for 14 days? Sign up today to get started.