When it comes to uploading a video to Dacast to be added to your VOD library, you have two options:
Direct upload (Standard Option as you can see below)

Dacast FTP Upload (also below in the top right corner)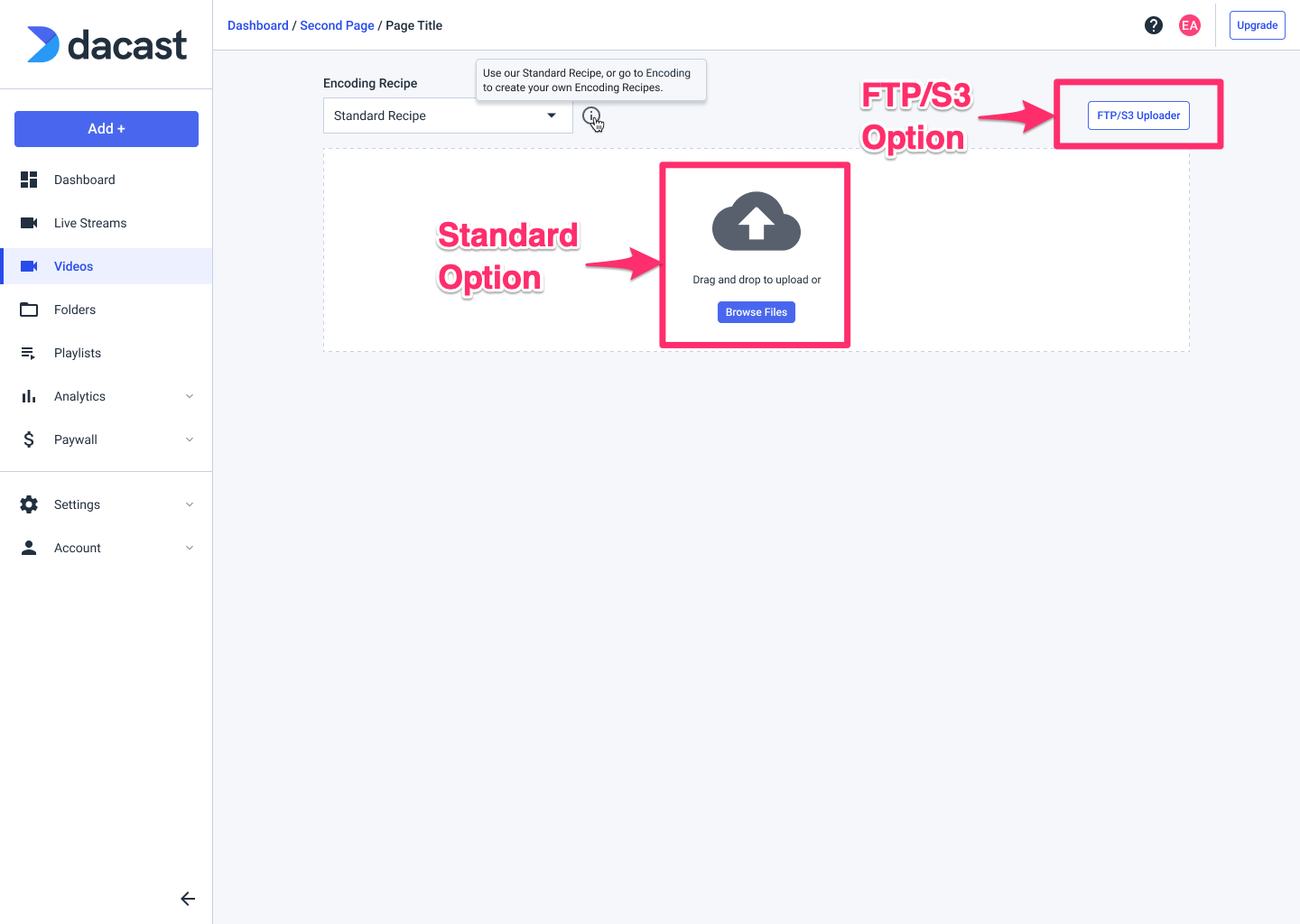 To upload a video, you can click on Browse Files, browse to the file on your hard drive, or drag and drop your video. This is the standard method for uploading. 
However, if your file is over 2GB in size or your Internet connection keeps dropping and needs a reliable FTP upload, you can use the Dacast FTP method.
In this article, we will cover FTP as an alternative upload method.
How to Upload a VOD via S3 FTP
STEP 1: Start by going to the "Videos" section of your Dacast Account and click on the "upload video" button to add a new VOD:

STEP 2: Click on the "FTP/S3 Uploader" button: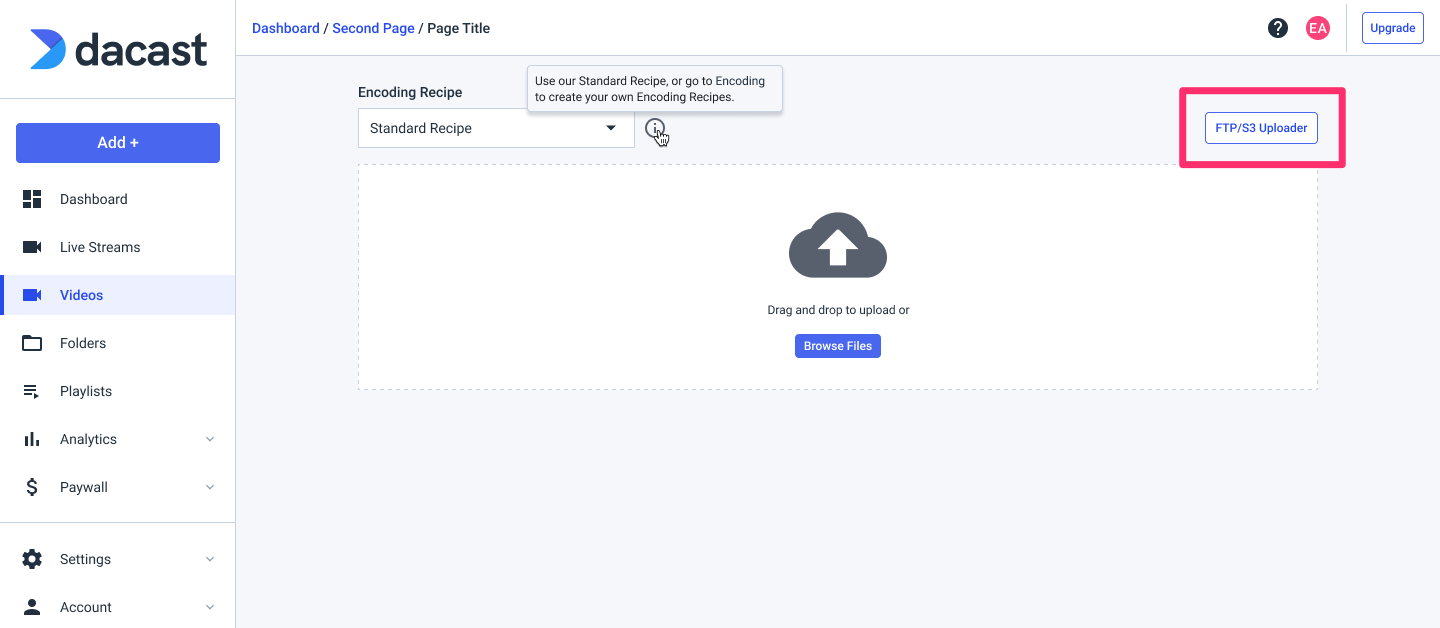 STEP 3: You will see Dacast's FTP hostname, your FTP login, and your password:

If you don't already have an FTP client, you can download Filezilla, an open-source software.
When you are ready, use the FTP client to connect to our server and move your files over.
In this tutorial, we will be using Filezilla.
Once open, you can enter the information displayed on the previous photo (Host & Login > Username) and add your password account.
Make sure your host is storage.ftp-auto.dacast.com and not storage.ftp.dacast.com.
Click on "Quick Connect" to fully connect to Dacast: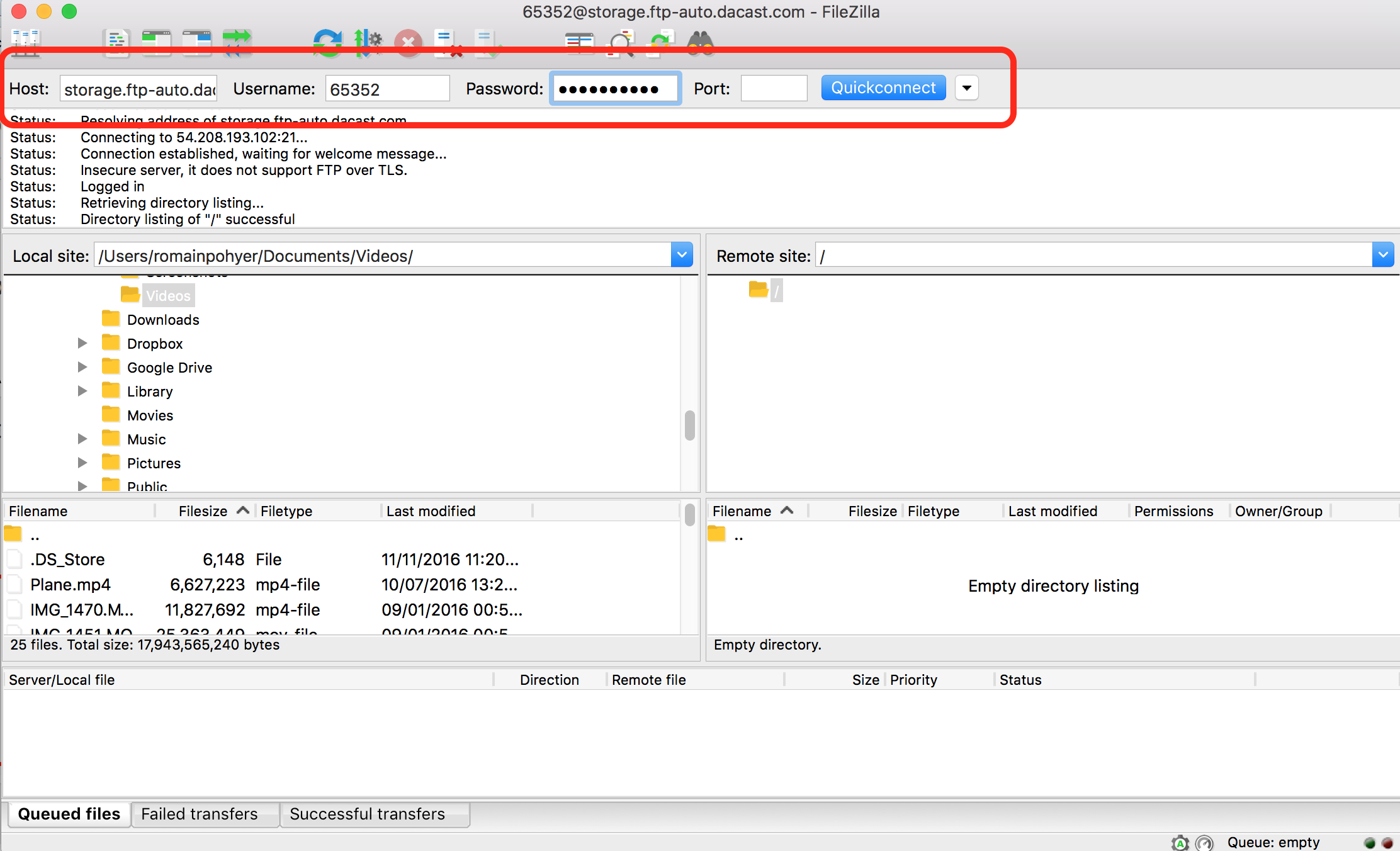 Step 4:

From there, locate the video(s) you want to import to your Dacast account (on the left part of the screen), and drag and drop them to the right part, as pictured below

: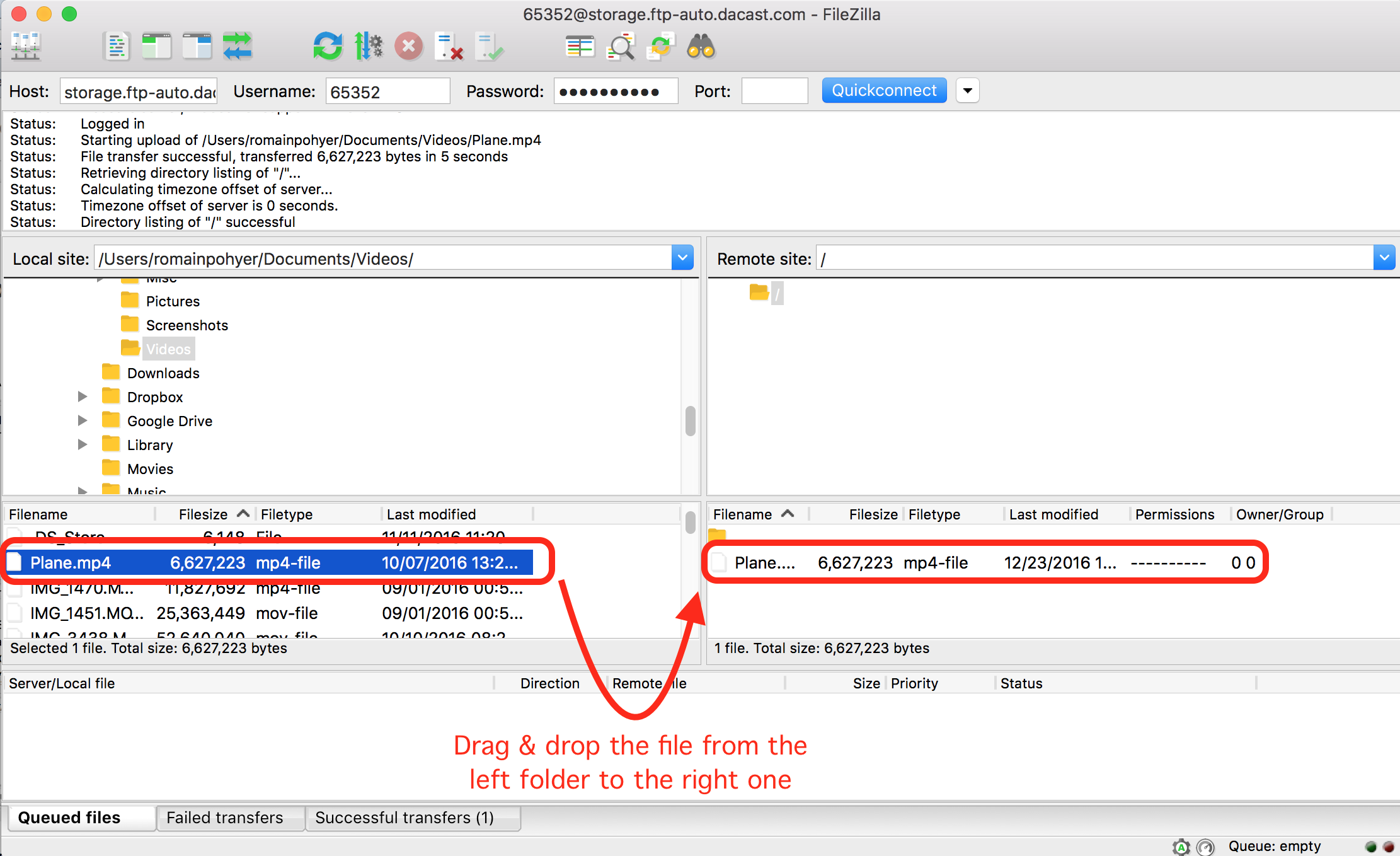 Once the transfer over, your video will be waiting for you on top of the Videos section of your Dacast Account:
How to Upload Big Files via S3 FTP
For big files, you may want to revisit the settings of your FTP Client to make sure you don't have any timeout connection during your upload.
Here is how to do so in Filezilla:
STEP 1: In your top menu, click "EDIT" as shown below:

STEP 2: The following pop up should appear in which you can either:
Disable the timeout so the connection is never closed: enter 0 in the field "Timeout in seconds."

Enter a number greater than or equal to 10 in the field "maximum number of retries" in case your connection is stopped.
If you have any questions about the FTP video upload method or other questions about Dacast, please check out our knowledge base, or contact our 24/7 support team.
Not yet a Dacast user, and interested in trying Dacast risk-free for 30 days? Sign up today to get started.
Additional Resources: