Our live stream monitor feature allows you and your team to scan your available live channels, detect which are active,  and then view up to four active live stream channels on one screen. In essence, live stream monitoring. By having the ability to detect and view all of your running live stream channels you will be able to make sure your streams are working as they should and continuously monitor your live events. This feature allows you to monitor a max of 16 channels simultaneously.
1) Start your stream on your encoder.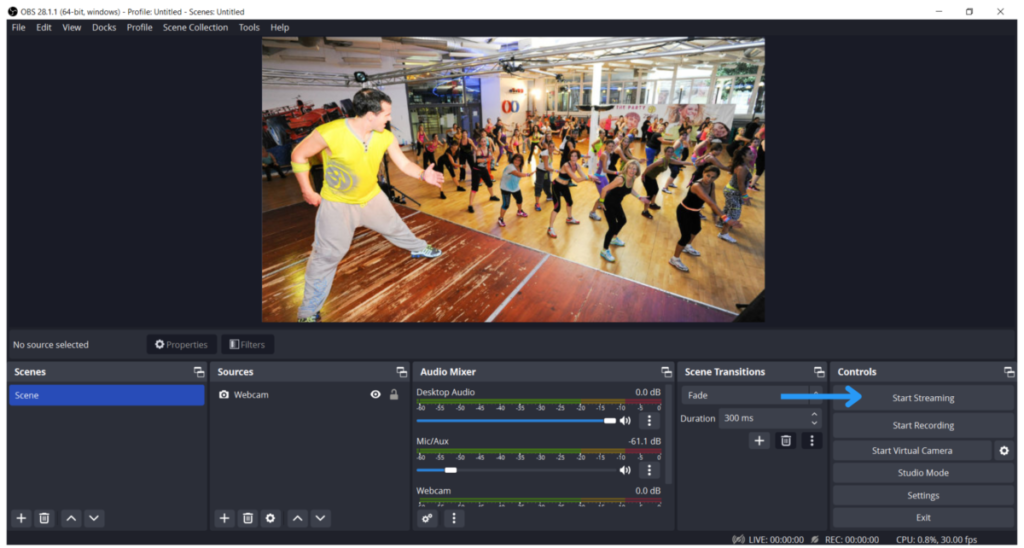 2) View your streams by clicking the live stream monitoring tab.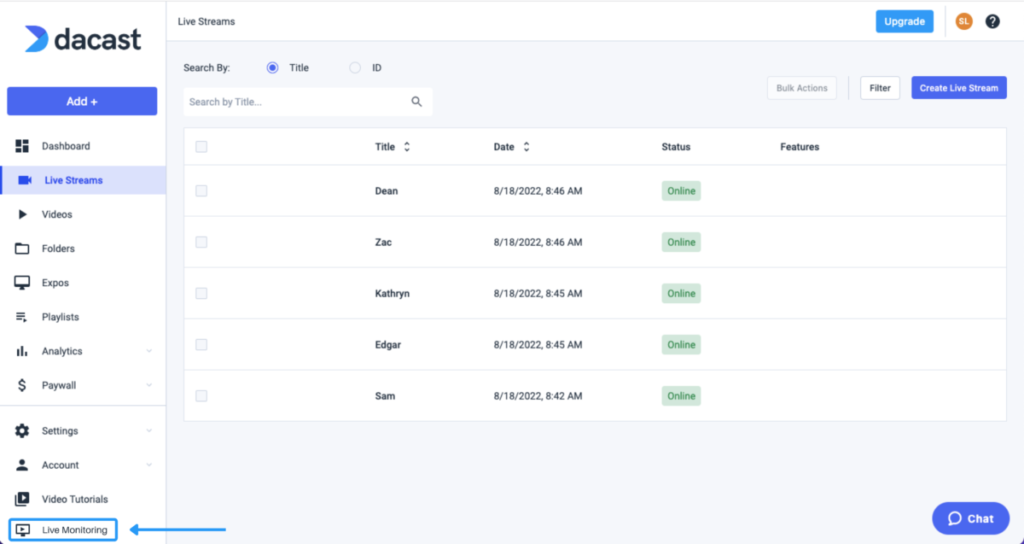 3) Your live monitor will initially appear blank.  Click "Scan Channels" to view all active channels.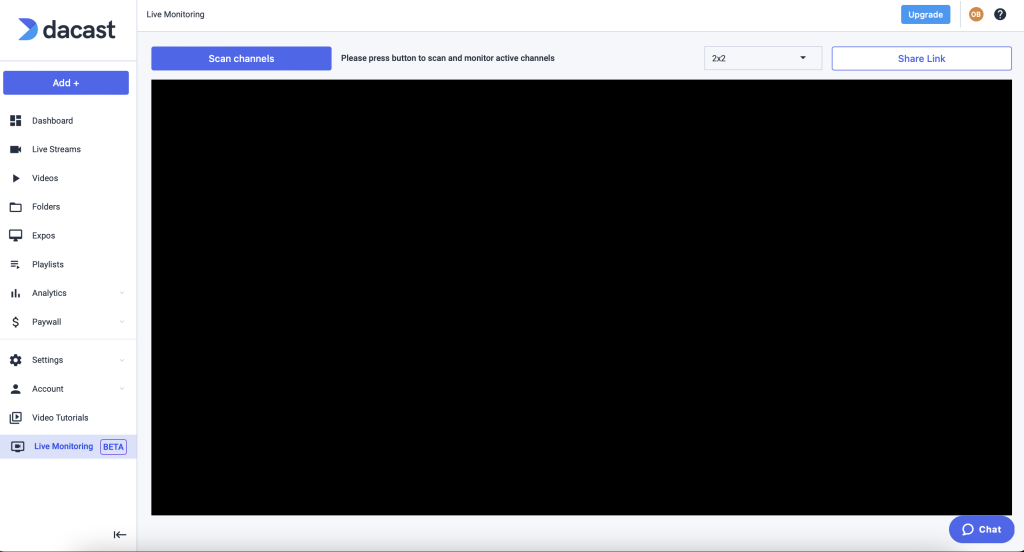 4) Your live channels should appear like this sample below.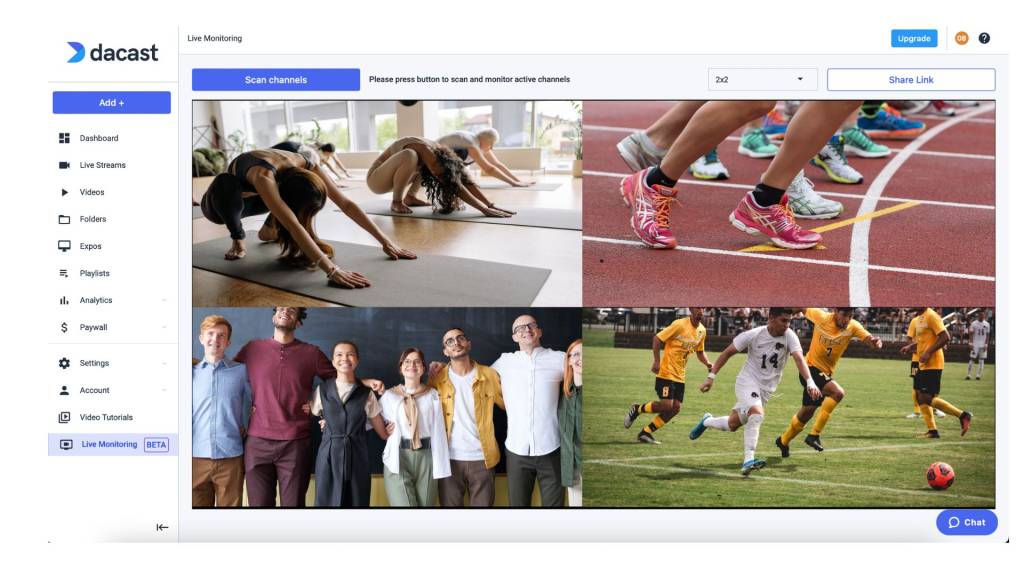 5) If you have more than 4 active channels click the video frame drop down button.  By selecting the number of frames it will divide channels to fit your window evenly.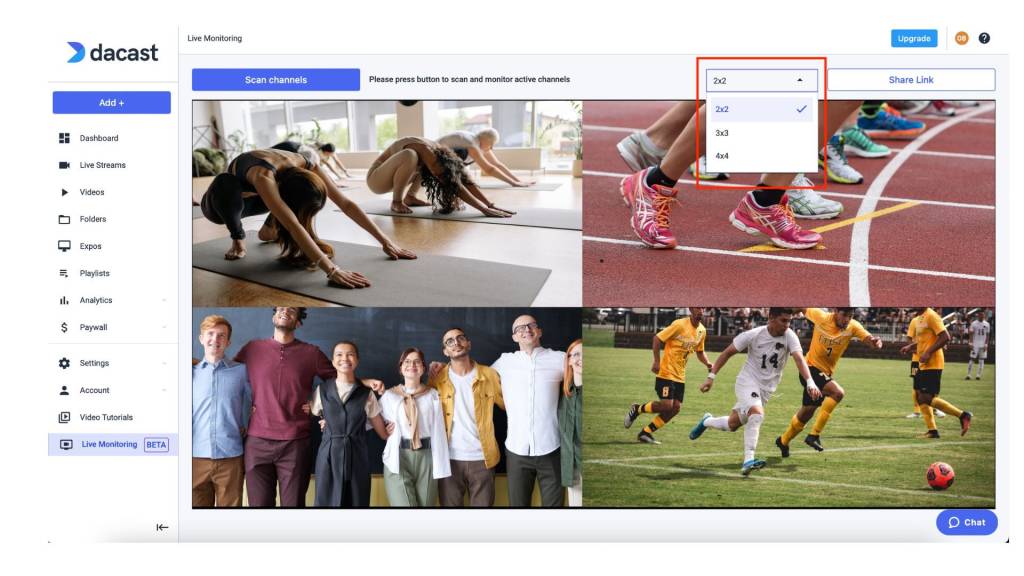 6) In this sample there are 5 live channels.  In order to view all 5 select 3×3 frames.  This will divide your window into 9 screens, giving room for the 5th channel. 
*Note: If you have 5 live channels and select 2×2 your window will only show 4 live channels.*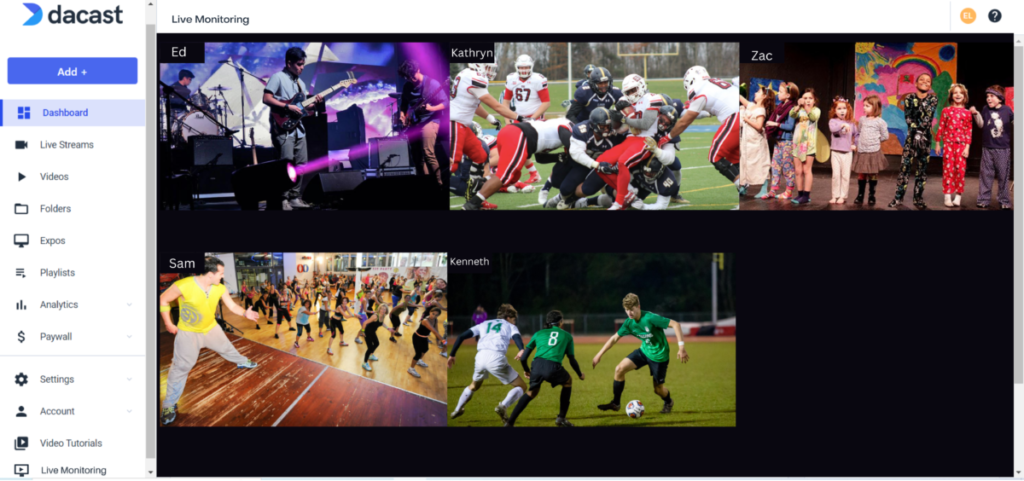 7) You can click on the share link button to share your live stream monitoring.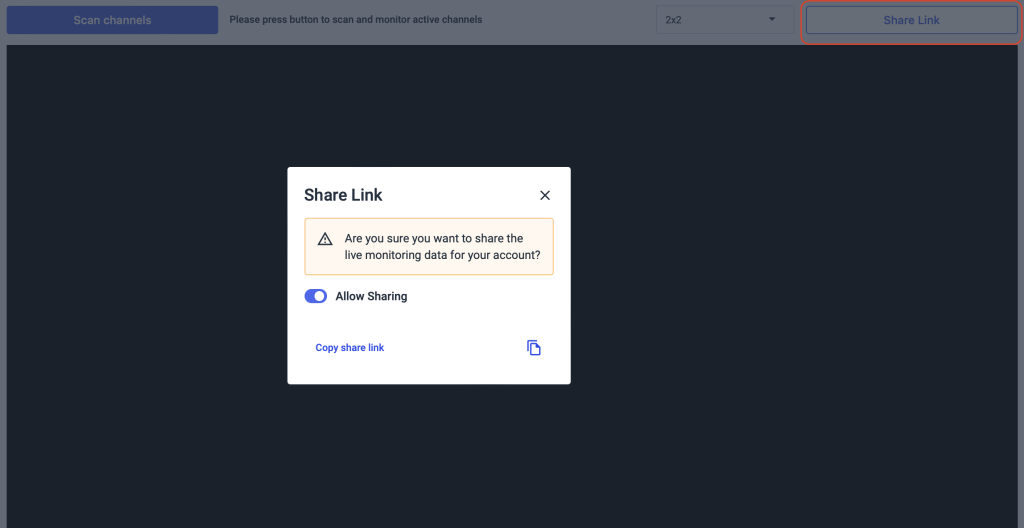 If you think Dacast may fit your organization, try our 14-day free trial now.