What Is the Best Video Broadcasting Software for Event Production?
Event producers have unique needs when it comes to video broadcasting software. Since producers are consistently cranking out events, they need something that's streamlined and easy to use. To that end, they need video broadcasting software that's powerful and feature-rich.
Luckily, there are a number of software packages that meet this criteria. In our conversations with event production specialists, three video broadcasting software packages come up again and again. A few hardware alternatives also stand out as highly recommended options. Now, let's consider all of these options in more detail.
The Professional Video Broadcasting Software Market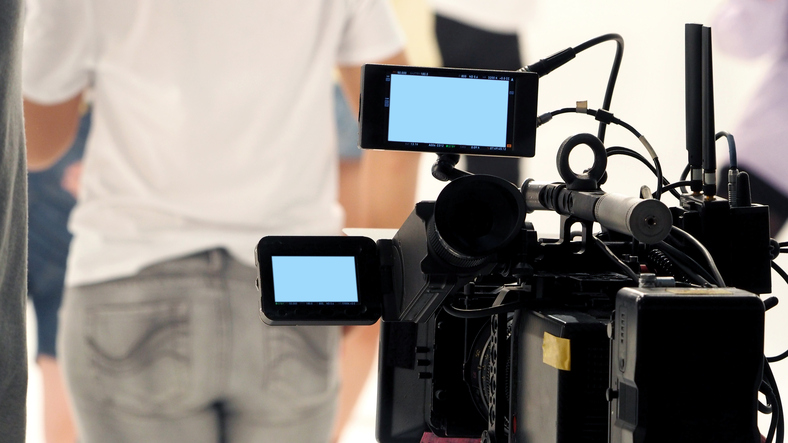 The three musketeers of the video broadcasting software world are vMix, Wirecast, and VidBlasterX. Each of these packages has both strengths and weaknesses, and each is suitable for a different range of users. There are alternatives to these packages, such as OBS Studio. However, OBS is a free, open-source application. As such, it doesn't have as much functionality as those paid apps.
Necessary Features for Event Production Companies
Here at Dacast, we've worked with a number of live streaming event production companies. To name a few, these include Dogwood Media, EventStreams, and Central Media Services. In our understanding of the industry, professional streaming service providers look for advanced features, including the following:
Instant replay (essential for sports such as the Italian Pro Racing Circuit)
Integrated social media and chat to make content interactive
Multiple bitrate streaming
Recording master streams and ISO camera feeds
vMix Video Broadcasting Software
One of the overall best video broadcasting software applications for professional users is vMix. Features in vMix include:
Support for HD and 4K resolution
NDI and IP source support
Transitions and green screen (chroma key) support
Efficient H.264 encoding
Picture-in-picture and multi-view, plus overlays
Remote control via a web interface
If you want to know more about the latest changes introduced with vMix 21, such as color correction features, virtual event streaming, and independent streaming control support, check out this interview of vMix management team at NAB:
Additionally, there are two vMix features that stand out for production companies: vMix Social and Replay.
vMix Social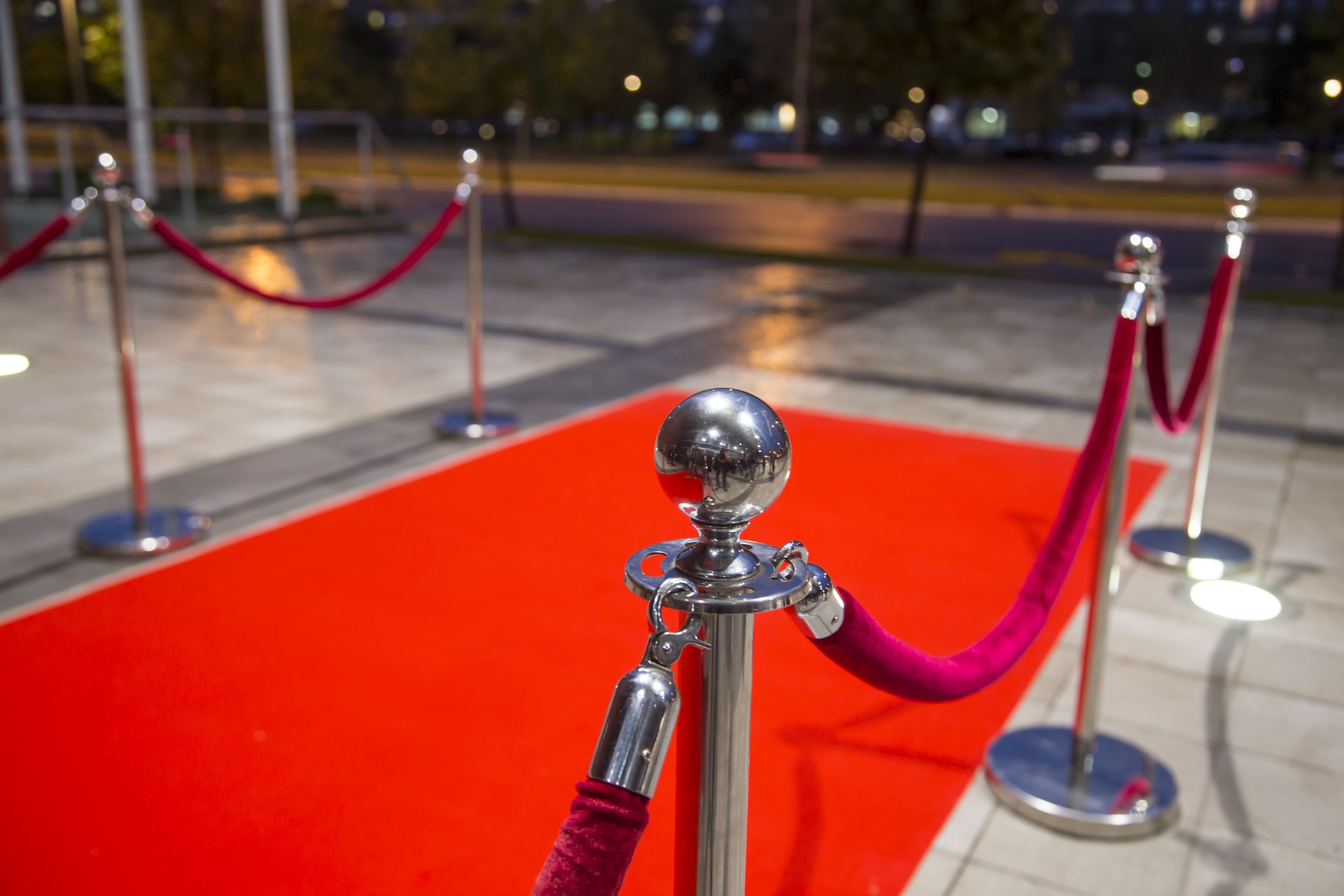 For event producers, providing value-added features is a major selling point. One great way to stand out is via social media integration. The COO of vMix wrote a guest blog for us recently about vMix Social, an add-on available for free. Essentially, vMix Social allows you to pull social media feeds into your live streams quickly and easily.
You'll also be able to connect to Twitter, Facebook, Instagram and IRC chat. You can easily add a selected comment, photo, or post as an overlay on your live stream as well.
vMix Replay
Another great feature of vMix for sports event production is instant replay. vMix Replay allows you to select up to four cameras with which to keep a running buffer of footage. After a great moment occurs (such as a goal during a soccer match), simply click the requisite time span or manually mark the period you'd like to replay. The footage will be added as a new event. This means you can replay it at any time by double-clicking on it.
Pricing and compatibility
There are six versions of vMix. The highest-end, vMix Pro, costs $1200. This version supports 1000 inputs, 4K video, four-camera instant replay, scripting, PTZ control, and more. The Basic version is free, but it only supports SD video and four total inputs. However, the in-between versions offer a good mixture of functionality and affordability. There is also a 60-day free trial available. Learn more on the vMix pricing page.
In terms of compatibility, vMix only operates on Microsoft Windows computers.
Wirecast Video Broadcasting Software
Another great professional video broadcasting software option is Wirecast.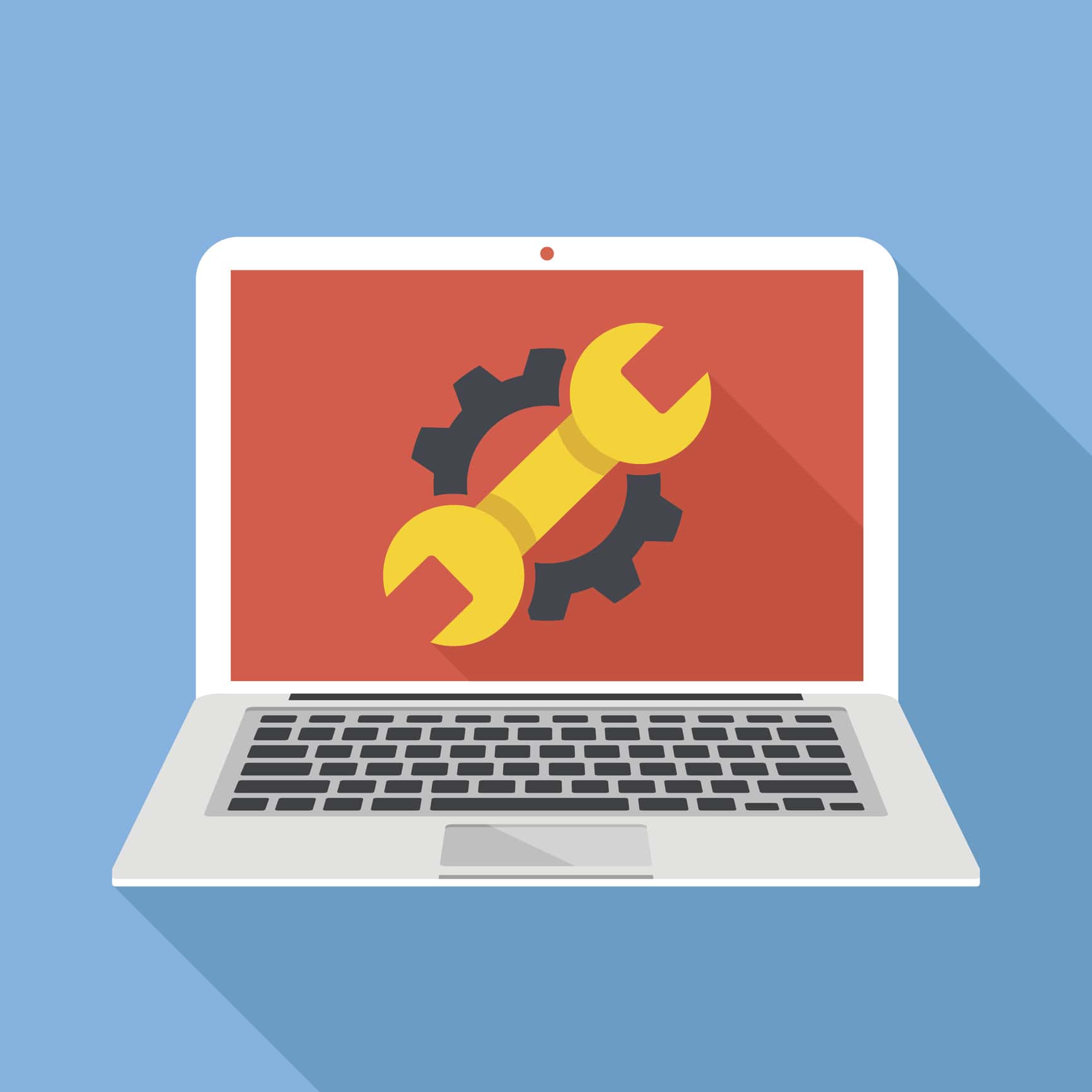 Produced by Telestream, Wirecast offers comparable functionality to vMix. But it's their integrated titling tool that separates them from the rest, and this is a major advantage for event producers. Other notable Wirecast features include:
Social media integration
Unlimited sources, including images, cameras, IP video, and more
Included "NewBlueFX Titler" program makes it easy to create 3D titles and scoreboards
Chroma key
As an added bonus, Wirecast also supports an instant replay function for sports.
Wirecast has recently released a new version: Wirecast 9. To know more about it, you can check out its tech specs here.
Pricing and compatibility
Wirecast comes in two versions: Studio ($495) and Pro ($995). The Pro version includes a number of features that are unavailable in the Studio version. These features include ISO recording, additional input sources, support for HDV cameras, additional production tools, and output to Blackmagic Design capture cards. Premium support is available for a yearly fee.
Wirecast runs on Windows 7 or later, or Mac OS El Capitan or later.
VidBlasterX Video Broadcasting Software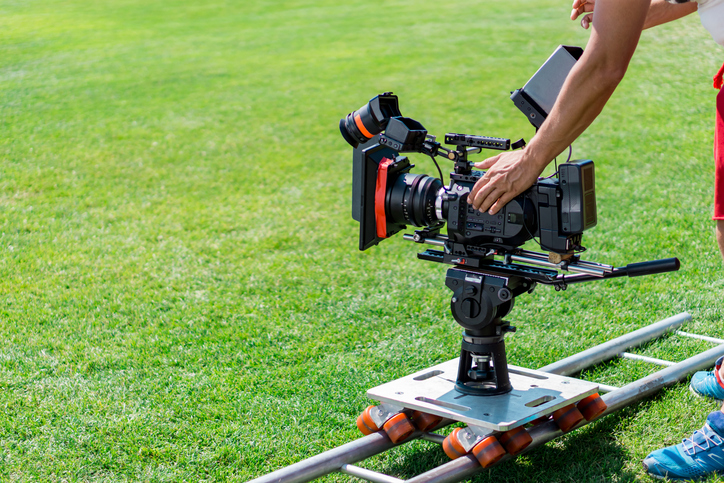 The final video broadcasting software package that we'll highlight is VidBlasterX. VidBlasterX is a relatively aging option, but the latest version—version 4—is full of new features. Version 5 is also in the works. And beta is available now.
VidBlasterX is built around a unique modular interface that allows you to customize the layout to your needs. Other features of VidBlasterX include:
Live switching and transitions
Video overlays and titling
Support for video in up to full HD 1080p
Recording and archiving
Support for a wide range of cameras, capture cards, A/V file formats, and screen capture
Replay feature for sports use
A wide range of tutorials is available via That VidBlaster Guy.
Pricing and compatibility
VidBlasterX is a subscription-based software, and it comes in three versions. The free trial edition allows you to test out the software with a watermark included. The Studio version costs $99 per year. Lastly, the Broadcast version costs $999 yearly, and it includes direct email support. Free upgrades are included as long as your subscription is active.
VidBlasterX is a Windows-only application.
Is the best video broadcasting software actually hardware?
Using live streaming software isn't the only way to broadcast live video from your cameras to the internet. The alternative method is to use dedicated hardware. Hardware encoders are built to do one thing, and do it well: encode and stream video. Because of this, hardware encoders are typically highly efficient, reliable, and feature-rich.
Let's take a look at the hardware encoder offerings from two of the top names in the market: TriCaster and Niagara.
NewTek TriCaster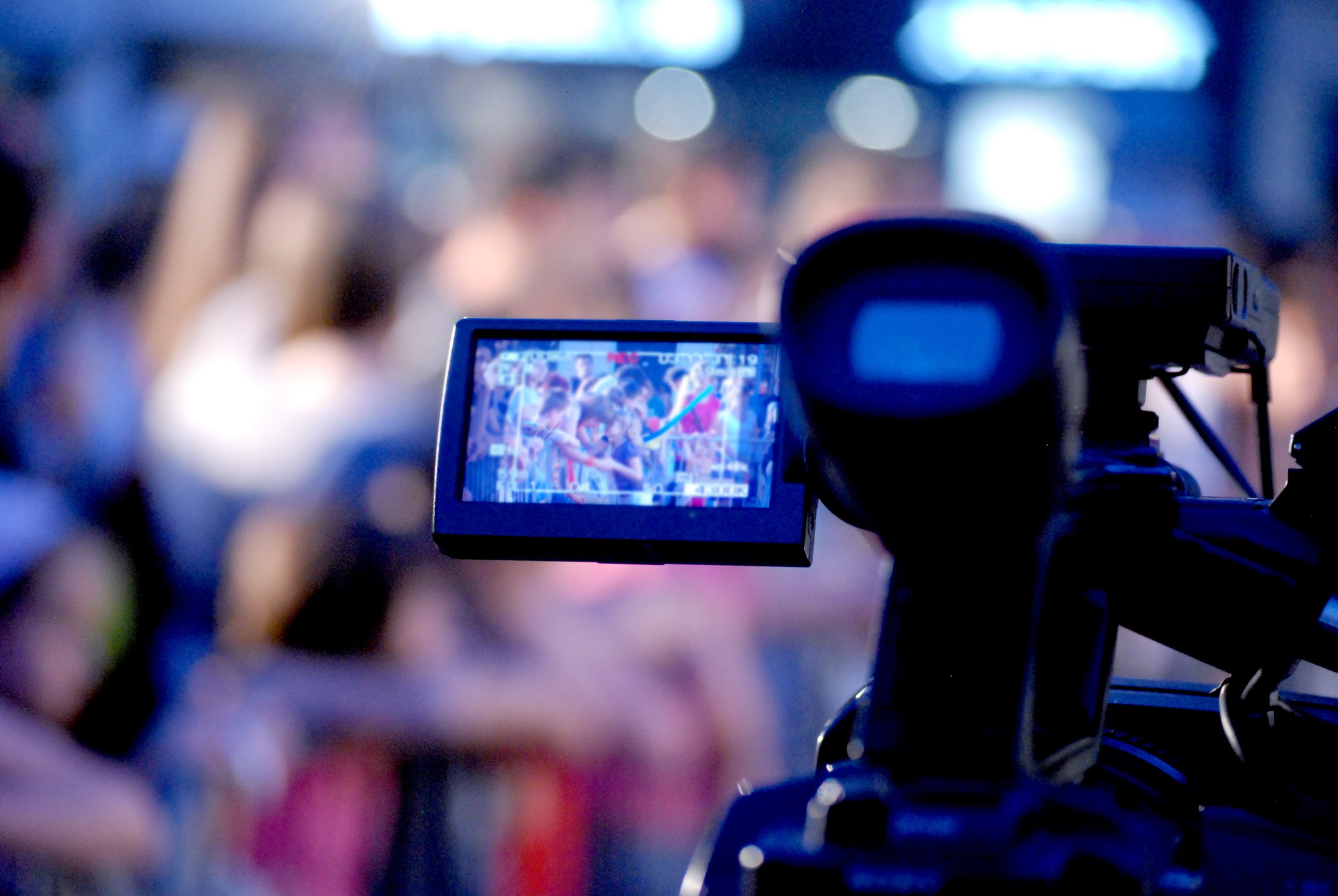 Video company NewTek has been a pioneering force in video and broadcasting since the 1980s when its central applications ran on Commodore Amiga computers. Today, NewTek's iconic Video Toaster has morphed into the TriCaster line of products.
TriCasters are portable live event production systems for live streaming, broadcast video, video recording, and virtual sets. They are highly functional and widely used throughout the broadcast industry. Currently, TriCaster is available in four product lines.
The TriCaster 8000 is a 24-channel video switcher in a full-size 4U rack-mount frame. It supports eight Mix/Effect rows and professional I/O for eight cameras.
The TriCaster 400 Series is a smaller 2U rack-mount unit for more mobile use. It features Pro I/O for four cameras and a 16-channel video switcher with four Mix/Effects rows.
The TriCaster Mini-Series is a hand-held unit for easy transport. It includes a 16-channel video switcher with four Mix/Effects rows, I/O for four cameras (pro or prosumer), and a small built-in screen.
Finally, the TriCaster 40 is a 14-channel switcher with four virtual inputs and form-factor designed for use on a cart or table. It has SD and HD I/O for four analog cameras.
To learn more about the TriCaster lineup, visit the NewTek website.
Niagara Video Corporation
Another alternative hardware solution for live streaming event production comes from Niagara Video Corporation. Niagara has been in operation for more than 10 years and is widely used in the broadcast market. Their products have a good reputation for their reliability and functionality.
Niagara's encoders currently include four model lines, each of which is available in a variety of configurations. Each model also includes a 1-year limited warranty.
The Niagara 9100 Series is a 1U rack-mount unit that supports up to four simultaneous HD video sources. The 9100 allows you to deliver multiple simultaneous streams. It also includes a web SDK to enable customizations and integrations. Additionally, it supports redundant power supplies and includes a 1 TB hard drive.
The GoStream Digital and Analog encoders are powerful, compact two-channel streaming encoders with integrated solid-state drives. They're available in SDI or DVI-I versions, as well as versions that support Component/Composite/S-Video and HDMI/DVI VGA.
The GoStream B264 encoder is designed for hard use in broadcast and streaming applications. This small unit (3 fits in 1 RU) features two SDI inputs, two ASI outputs, four Gigabit Ethernet ports, and a variety of other connectivity options.
Finally, the GoStream Mini 100 is a flexible, affordable encoder with low power consumption and support for common consumer and prosumer video formats. The device includes inputs for SDI, HDMI, component, composite, DVI/VGA, and unbalanced audio.
To learn more about Niagara encoders, visit their website.
Conclusion
As discussed in this article, there are a number of video broadcasting software packages available for professional live event streaming. vMix, Wirecast, and VidBlasterX each have a number of unique, powerful features. In addition, hardware encoders provide a reliable and powerful option. We hope this article has helped you to pick the right option for your needs.
Have you prepared your website for streaming events? People need to be able to register, purchase tickets, and watch seamlessly on a variety of devices. If you're not sure your website is ready for the task, contact Dacast's Professional Services for development help.
Dacast helps a wide range of businesses get started with live streaming. If you'd like to try out our streaming solution, you can check out how our live streaming platform could boost your business with our 14-day free trial (no credit card required). We'd love to help you meet your streaming goals today.
We love to hear from our readers, so if you have any questions or experiences to share, let us know in the comments! For regular tips on live streaming, feel free to join our LinkedIn group.
Thanks for reading, and good luck with your live streams.
By Max Wilbert.