Cloudfront vs. CloudFlare vs. Akamai CDN for Live Video Streaming Delivery
When you're streaming live video, you need to know your content will reach viewers quickly and reliably. Generally, that means using a Content Delivery Network, or a CDN. A CDN provides better quality live streaming and allows you to scale to massive viewership while maximizing quality of experience. This blog will compare Cloudfront vs. CloudFlare vs. Akamai CDN.
These are all major players in the CDN industry. Each can be an effective tool. However, there are clear strengths and weaknesses among these platforms. This blog will compare these platforms based on size, geographic distribution, bandwidth, video-related features, and pricing.
Hopefully, this blog will educate you on how these top CDN service providers compare. Additionally, we'll offer an alternative to Amazon's Cloudfront, Cloudflare, and Akamai CDN at the end of this article. Spoiler alert: that may be the best option for most live video stream, so skip to the end if you want our recommendation!
CDN basics
Today, 63% of people ages 18-34 are watching live-streaming content regularly. That video takes up a massive amount of bandwidth. Delivering that much data to viewers represents a complex logistical challenge.
So what exactly is a CDN? A CDN is a network of servers that are set up to deliver content. This could be video content, text, images, downloads, or other files. However, this article will focus on video streams.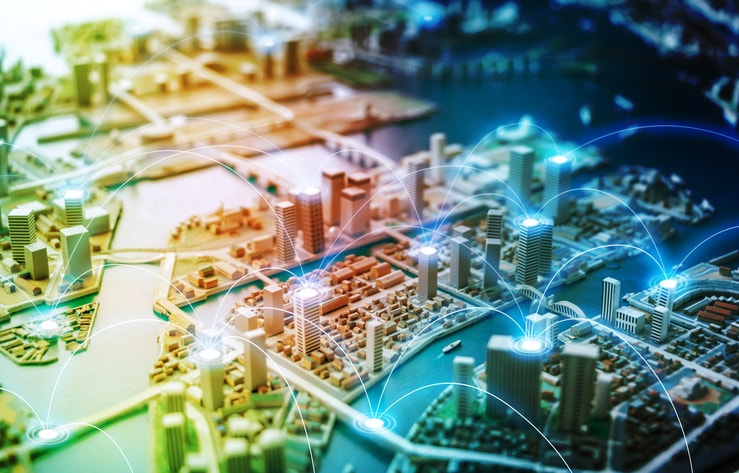 A CDN is made up of servers and data centers located in a distributed network. When a video stream is distributed via a CDN network, it is taken from the origin server and cached dynamically on the servers located nearest to where the content is being accessed.
For example, if a given stream of a basketball game is popular in New York, servers located in or nearby New York will cache that stream. Viewers will be re-routed to the optimal CDN server by complex algorithms.
In this way, no one server is overloaded. If a given server is close to capacity, traffic is shifted to other servers. This system of geographic proximity also minimizes the time spent navigating the network. All in all, this ensures that viewers get a fast viewing experience.
Comparing Cloudfront vs. CloudFlare vs. Akamai CDN
Next, let's move on and begin our comparison of Amazon's Cloudfront vs. CloudFlare vs. Akamai CDN. Let's begin by introducing our platforms.
First up is Cloudfront from Amazon. The Cloudfront CDN is built on the Amazon Web Services platform. Since Cloudfront was launched in 2008, it has grown rapidly into one of the largest CDNs in the world. Next is CloudFlare, a large independent CDN. Finally, there is Akamai, the largest CDN in the world. Akamai is leveraged by businesses like Apple, Microsoft, Adobe, Facebook, and Pinterest.
CDN size and Point-of-Presence
One of the biggest factors in CDN performance is the size of the network and distribution.
Cloudfront doesn't share how many servers it runs, but its network is based in 114 data centers across 24 countries worldwide. Notably, it doesn't have servers located in the Middle East, Africa or most of South America. However, when it comes to mobile apps, Cloudfront actually surpasses Akamai, dominating more than 40 percent of the market.
Cloudflare is a large network as well. They operate in 149 data centers globally, with a collective 15 Tbps capacity. Their network is more widely distributed than Cloudfront, with locations across North, Central, and South America, Europe, the Middle East, India, and East and Southeast Asia, as well as several data centers in Africa and Australia.
However, Akamai CDN is the market leader in terms of pure size. Their network consists of more than 240,00 servers located in more than 130 countries. They have long specialized in Enterprise-level service for the largest, most demanding customers. Their network runs about 35 percent of the Alexa top 100, a larger share than any other CDN.
Bandwidth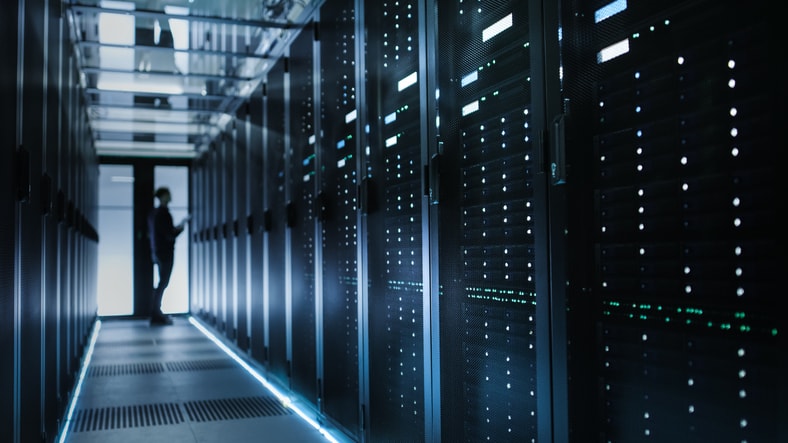 Cloudfront does not publish information about the bandwidth of its Content Delivery Network. However, we can assume it is sizable. Cloudflare advertises its network as having a capacity of 15 Tbps (terabits per second). The Akamai network, however, is the largest by far, delivering bandwidth at times exceeding 30 Tbps—up to 30% of all internet traffic in the world.
Video-specific features
Cloudfront supports a wide range of video features. This includes streaming both live and on-demand content. The platform supports HLS, HDS, Microsoft Smooth Streaming, and MPEG-DASH for delivery. The service also integrates with AWS services for cloud transcoding and other functions.
Cloudflare offers a range of video features as well. Their CDN doesn't natively support the delivery of streaming media. However, they have a new beta feature called Cloudflare Stream which serves as a cloud solution for video hosting, streaming, and delivery. This beta platform supports embedding, encoding, white-label, and HLS/MPEG-DASH delivery.
The Akamai CDN excels with video as well. Their Adaptive Media Delivery services deliver streaming and on-demand video content via HLS, HDS, Smooth Streaming, and MPEG-DASH. Akamai offers a range of services for OTT businesses, broadcast-quality viewing experiences, 24/7 live streaming, and cloud storage.
Pricing: Cloudfront vs. CloudFlare vs. Akamai CDN
The global enterprise video market is expected to reach $40.84 billion by 2022. That's an annual growth rate of more than 20 percent.
Cloudfront pricing is based on geographic region, bandwidth used and features that you need. As an example, data transfer outbound to the internet is priced at 8.5 cents per GB for the first 10 TB of data used per month in the United States. Prices are significantly higher in SE Asia, Japan, South America, India, and other regions.
Cloudflare offers a much simpler pricing structure that is posted on their website. Their free plan allows any personal blogs or websites to use Cloudflare. The Pro plan for $20/month per domain protects basic professional websites. The Business plan, at $200/month per domain, is aimed at small eCommerce websites and businesses requiring higher performance. Finally, Enterprise plans are available for larger users with top performance needs.
Akamai CDN pricing is negotiated on a custom basis, making their network suitable mostly for larger users. Pricing can vary dramatically. Costs depend on volume, bandwidth, geography, and features and services you need. However, there is one easy way to get simple access to the Akamai network with predictable pricing: to use a video streaming platform that partners with their network.
Using a video streaming platform that partners with a CDN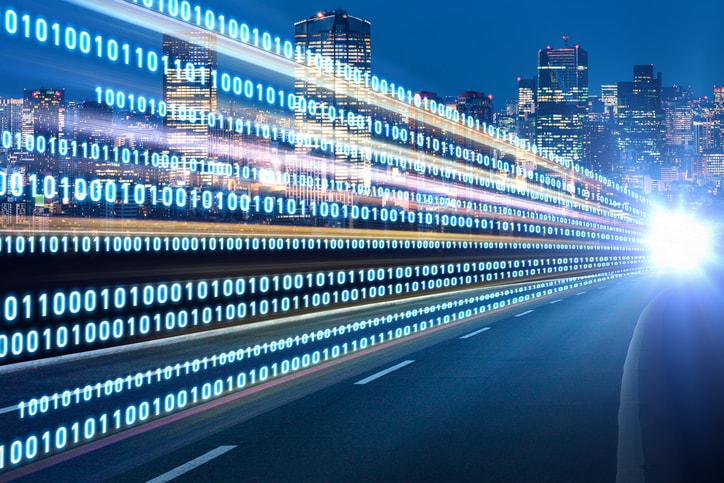 Using a video streaming solution like Dacast allows you to access the Akamai CDN at predictable, competitive rates.
Of the few online video platforms that use Akamai, most restrict it to their biggest customers. Dacast provides Akamai delivery to all users.
On top of this, Dacast offers a range of powerful features that are ideal for live streaming video or VOD. This includes tools for:
Monetization via an integrated paywall
Analytics
White label (custom branding)
API access
All-device streaming
Low-latency streaming solution available
Secure hosting and delivery
Dacast has plans for any size company. Pricing starts at $39/month for a starter plan with 100 GB of Bandwidth. The most popular plan is the "Scale" plan, at $188/month (when billed annually) for 2 TB bandwidth. The Scale plan provides phone support as well as a direct HLS link ideal for building your own mobile video apps.
Scale and Custom plans are available for users with larger needs. Event pricing is also available for those who only stream rarely.
Conclusion
Hopefully, this article has helped to clarify how CDNs work, and why they are essential for live video streaming delivery. Additionally, hopefully, we have helped explain to you the difference between Cloudfront vs. CloudFlare vs. Akamai.
When it comes down to it, however, we recommend that OTT media companies and other live streamers partner with an online video platform such as Dacast that integrates Akamai CDN or another network that is as powerful and reliable. This option provides the best price: performance ratio and will be the best option for most broadcasters.
Any questions, comments, or ideas? Let us know in the comments section! We love to hear from our readers and we do our best to respond. For regular live streaming tips, as well as exclusive offers, you're invited to join our LinkedIn group.
Of course, we also hope that you'll consider giving the Dacast platform a try. If you're interested but not ready to commit, why not take advantage of our 14-day free trial (no credit card required) to start streaming live today?
Thanks for reading, and good luck with your live streams!