Modern media companies are adapting to a rapidly changing landscape. In just a few short years, we've seen the decline of traditional and cable TV and a corresponding explosion in online video. Live broadcasting, or live streaming, now plays an important role for many media businesses.
Live streaming is a great way to reach a massive audience. In one survey, 82 percent of viewers said they prefer seeing a live stream rather than a brand's social posts. In this article, I'll cover the rise of live streaming and how live broadcasting can impact your media company.
By 2020, there will be almost a million minutes of video per second crossing the internet, according to Cisco. And by 2021, the live streaming industry could reach $70.05 billion. Media companies can easily begin live streaming today by using a video streaming platform like Dacast. Let's explore these topics now.
Cord Cutting Accelerates to Record Levels
Online video is the future, and TV is the past. Cord cutting is hitting record-setting levels as consumers follow this trend. Young people are leading the way. Starting in 2015, young millennials (ages 14-25) began watching more video on digital devices than on television.
By now, over 33 million U.S. households have cut the cord on their cable subscriptions. By opting for online video, they're joining the digital-only media generation. This shift in consumer preferences reflects some of the advantages of digital media delivery over TV.
Viewer Advantages:
All-device support: no longer are viewers limited to watching on TVs
Choice: for every popular and niche topic, there's an online video provider to match
Watch anywhere: with cloud video services, viewers can watch on-the-go
Integration: The new online video services integrate with a viewer's digital life
OTT Dominates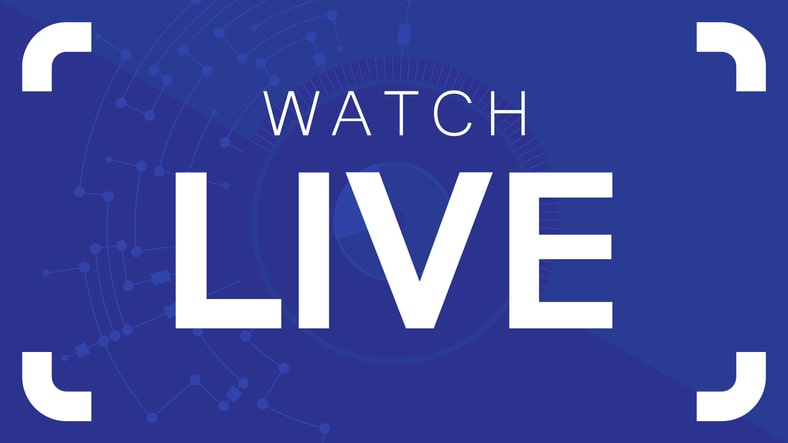 On average, U.S. adults spend 6 hours a day watching video. And increasingly, the vast majority of that video is digital.
OTT, or "Over The Top," refers to media delivered via existing IP networks, rather than dedicated communication channels. At this point, more than 51 million U.S. households use OTT streaming services. That's more than 69% of U.S. households. And a full 38% of households subscribe to two or more. These trends aren't limited to the U.S.—the trends are global.
More and more media is being distributed via IP networks. In fact, some industry leaders are advocating that we stop differentiating between OTT and broadcast TV entirely. We are facing a future in which all TV is distributed via OTT. There are huge benefits associated with this for broadcasters.
Benefits for Broadcasters
Lower cost: OTT production and distribution can be significantly less expensive than TV.
Accessible: Broadcasters no longer have to compete for limited airwaves.
Global: Unlike TV, live streaming can reach a global audience natively.
Functionality: Modern live streaming platforms can provide tools for analytics, monetization, and more, plus APIs for easy integration.
Live Broadcasting On All Platforms
Last year, 2.38 billion people watched streaming or downloaded video across all devices. More than three quarters used a mobile device. A modern media business needs to be "mobile first."
Luckily, modern live streaming platforms for business use HTML5 video players compatible with all devices. They may also provide some tools for broadcasting to multiple platforms at once. Some services do not offer this feature. But when it is available, it can be used to simultaneously stream to multiple platforms.
There's no doubt you should use a white label professional video platform to host streaming video content on your site. People now watch more videos on social media than any other website. Facebook is close to beating YouTube in terms of online video views with over 3 billion video views per day. Posting your live stream on social media will boost awareness and reach more viewers. You can embed the live stream directly on Facebook or Twitter. Read more to find out how to embed on Facebook.
Increase ROI for Production
Live streaming can support any type of business. Companies that use video features grow revenue 49 percent faster than non-video users. And it can do this in many different ways. Some businesses use live video for marketing and communications. Other focus on direct monetization options.
Professional live streaming services should come with monetization options. If available, you can use an integrated paywall to charge viewers a fee for watching your content. There are different options to earn revenue. You can charge them pay-per-view or through a subscription model. Or, you can use advertising to monetize your viewers that way.
Whichever method you choose, live streaming can provide a solid revenue stream and ROI for your business.
Events, Entertainment, and Communication
No matter what industry you're in, live streaming can be very useful. The industry publication MarketingWeek says that live streaming "is key to building authenticity."
As a media company, you may use live streaming for sports or entertainment. Maybe you're producing TV shows or long-form content. Or maybe you're using live streaming video to promote your other products and services through events. Live streaming makes sense for events of all sizes, not just huge events.
Scalable Live Streaming for Media Companies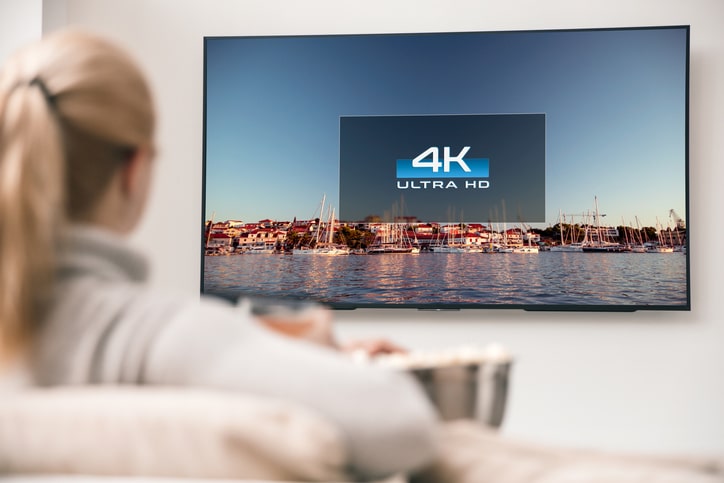 Creating a TV show used to be an extremely serious business that often cost millions of dollars. Now, any business can launch their own professional-quality live streaming broadcast with a much more reasonable budget. The key element in this process is a professional online video platform like Dacast.
Dacast offers tools for hosting and delivering live streaming and VOD content. These tools include:
Video monetization
Analytics
Security features and video encryption
APIs
SDKs for iOS and Android development
China delivery options
And much more
Few media businesses are prepared to build the technology stack necessary for OTT from scratch. Using an Online Video Platform (OVP) that includes API access can enable you to deliver content rapidly and reliably, and to scale to a massive audience using global Content Delivery Networks (CDNs).
All Dacast video streams are delivered Akamai, one of the best CDNs (Content Delivery Networks) available in the market. A CDN uses worldwide servers to distribute content all over the globe. Akamai ensures that streams are delivered buffer-free and quality is maximized.
CDNs are usually very expensive if you want to use one on your own due to large commitments and long contracts. You can save a lot of money by using a live streaming service that works with a CDN partner, such as Dacast.
Conclusion
Whether you're a new media company, TV show producer or ad agency, you can take advantage of the benefits of live broadcasting. You can reach a bigger audience and promote your original content across multiple platforms. You can also earn money doing what you're passionate about. Isn't that what everyone is aiming for?
You can see the impact today that live broadcasting is having on media companies. Why not get started today? Dacast offers a risk-free 30-day free trial. No credit card is required to sign up and test our functionality right now.
Need other professional services, like custom websites, API integration help (
most businesses
are migrating to API-based workflows for online video)
, or consulting on a specific issue? Dacast also offers these and more via our
professional services
. Get in touch if we can help!
For exclusive live streaming offers and tips, you can also join our 
LinkedIn group
. Thanks for reading!