The Beginner's Guide to Long Form Video Content
Online video content is becoming more and more important in the professional world. The uses for this medium are endless. 
When business owners think of incorporating video in their operations and marketing strategies, many automatically jump to the shorter videos that you see on social media. However, long form video content is consistently on the rise.
Using this style of video has many benefits and can be used in a variety of ways.
In this post, we're going to give you the rundown on all things long form video content. We will quickly cover what long form video is and how it compares to the short-form alternative before diving into the real-world uses of this type of video content. 
We will wrap things up with some actionable information on how to distribute long form video content in different scenarios.
Table of Contents
What is Long Form Video Content?

Short-Form vs. Long Form Video

Uses of Long Form Video Content

How to Distribute Video Content

Conclusion
What is Long Form Video Content?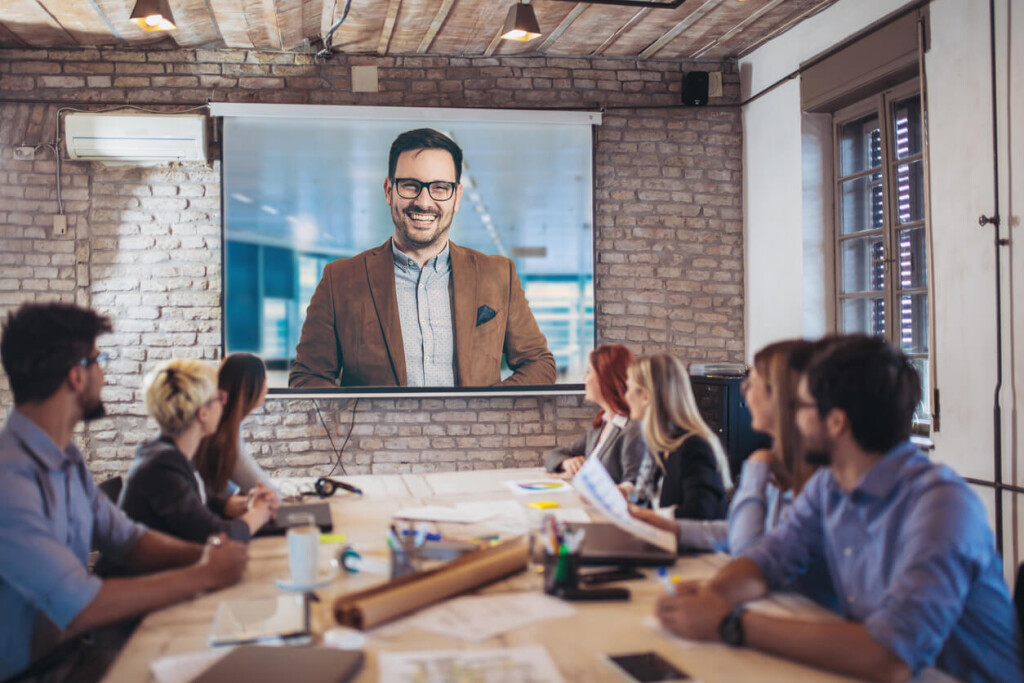 Long form video content refers to video that is relatively longer than other videos used for a similar purpose. Long form video is becoming more prevalent and in the business world as professionals realize how much value the medium packs.
This type of content can be used across several departments and can serve a variety of purposes. 
Two major brands that have proven the effectiveness of the use of long form videos are Ted Talks and Gary Vee. Each of these brands is built upon videos in the 20 to 30-minute range. 
They target two different audiences, but the core principle behind the two is the same: every video is engaging and loaded with value.
Aside from the fact that long form video is effective in building brands, reaching new audiences, and engaging with your current audience, long form video is seeing an upward trend for a couple of other reasons.
Online video is now more accessible than ever. Thanks to the standardization of HTML5 video players, most online video content is accessible on essentially any internet-enabled device. 
On the same note, long form video uses a lot of data to a stream. Luckily, internet connection is more accessible than ever since many cellular plans now come with unlimited data. For those who don't have unlimited data plans, this shouldn't be much of an issue wifi is highly accessible.
Short Form vs. Long Form Video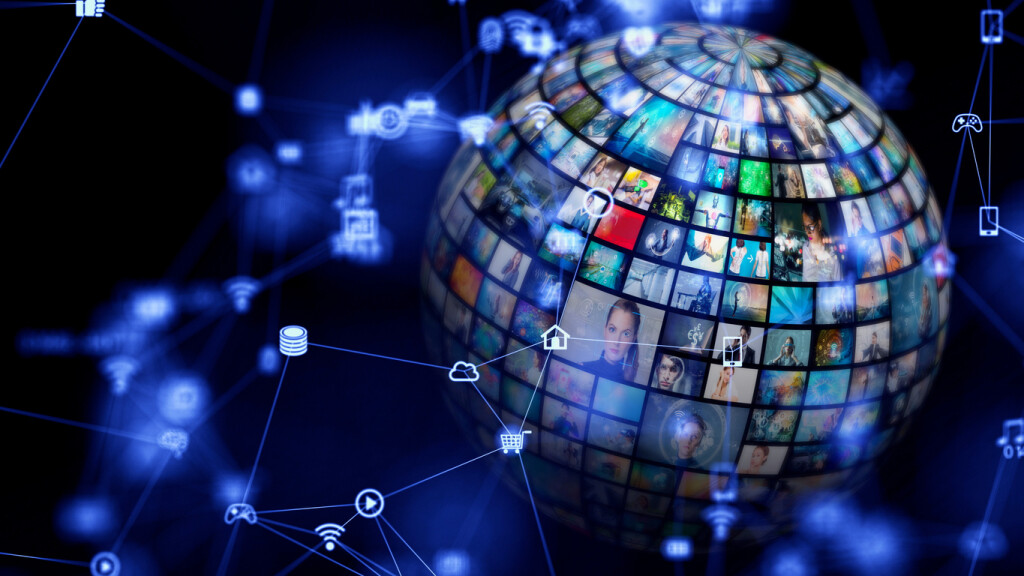 There is no official cutoff between the length of short-form and long form video content. Google's Ad Support page says that 10 minutes is the line between the two. Other broadcasters and marketers say that 2 minutes is more of a reasonable cut-off. 
It is all relative, so if the videos that you create are typically a couple of minutes long, videos spanning 8, 10 or even 20 minutes would be considered long-from.
Aside from the difference in length, short-form and long form video content vary in a few different ways.
First off, they vary in purpose. Shorter videos are valuable if you're looking to make them sharable. However, these short videos are best suited for social media content. That's why TikTok does so well, and why Vine was popular before the creators shut the app down. 
When you have 60 seconds or less to get your point across, any information you cover has to be quick and punchy. Creating this style of content is popular on social media.
Advertisements, especially on social media, are almost always short-form. Most are capped at 30 seconds, but some can be as short as 5 seconds.
If you are trying to take advantage of short attention spans, a short-form video is a way to go. However, if you're looking to create a piece that is more valuable and engagement-oriented, a long-form video might work better.
Many broadcasters and content creators use a combination of short- and long form videos. Your entire video could be 20 minutes long, but you could take 30-second clips and repurpose them on your social media. This way, you're reaping the benefits of both types of video content.
Uses of Long Form Video Content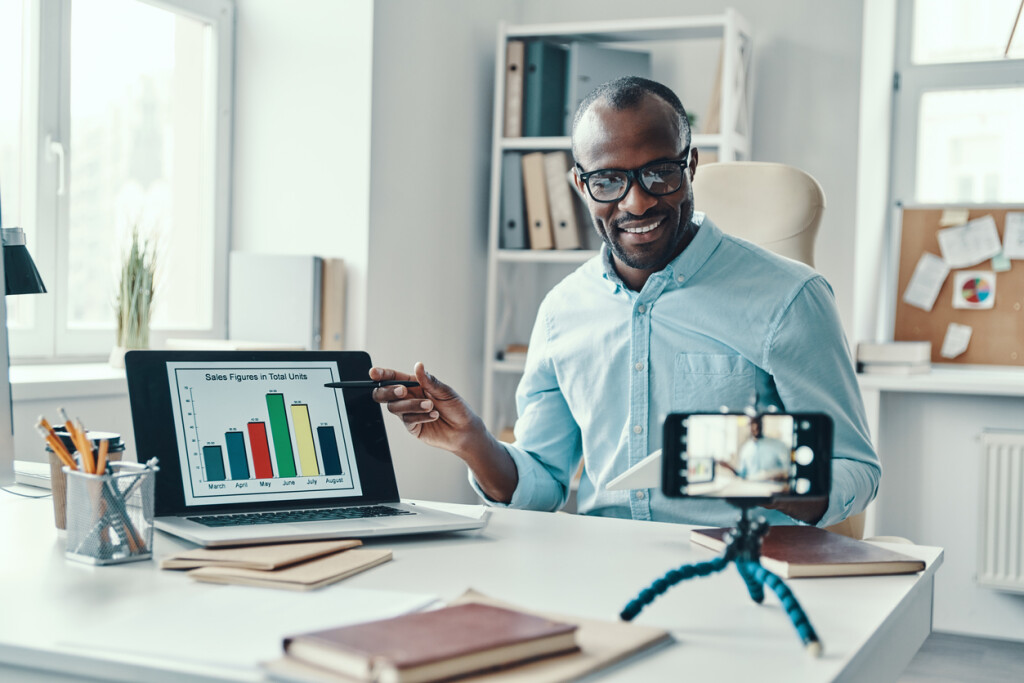 There are several uses for long form video content in the professional world. Some broadcasters use it to enhance their business and others use it as their business.
Let's take a glance at how long form video looks in action.
Long Form Video Marketing
Many businesses use long form videos as part of their content marketing strategy. In order to see results with your longer videos, you'll want to check a couple of boxes. First off, your video should be value-packed from start to finish. Cut out any fluff. 
It should also be engaging. Your audience should feel like you're talking to them, not at them. Incorporate questions into your script, even if they are rhetorical. Get your viewers thinking critically, and build a connection between your offer and their needs.
Additionally, you're going to want to make sure your content is on-brand. There is so much content on the internet, so you need to cut through the noise and let your voice be heard. Put your own unique twist on whatever you have to say.
Be very intentional with your long form content. It takes quite a bit of effort to produce a longer piece, so make sure that every bit of information is strategically presented. Keep your audience and their needs at the forefront.
Video SEO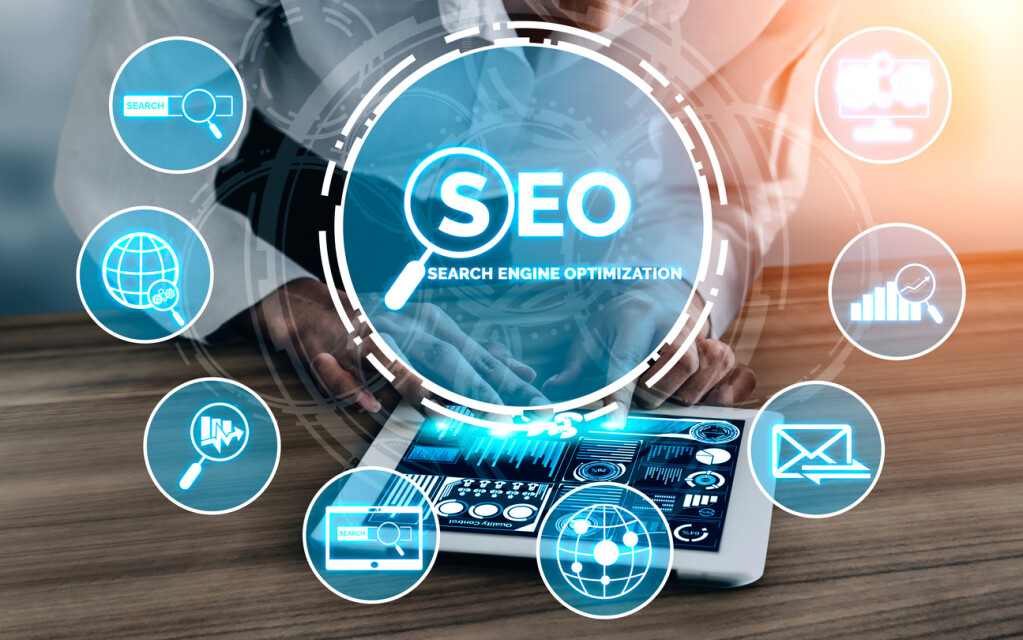 Search engine optimization (SEO) is a marketing technique that optimizes web content to rank for specific keywords on search engines. Video SEO is when this technique is applied to video content in particular. 
Some SEO specialists suggest that long form video content can actually improve your SEO since it is often created to promote engagement. 
To optimize your videos to rank well in search engines, be sure to use targetted keywords in the titles, metadata, and descriptions. Also, optimize the content that shares the page with the embedded video.
The goal here is not only to boost traffic and views but to bring qualified leads to your site, so choose your keywords strategically.
Sales Pitches
Some businesses use long form video content for sales. The video is used to present offers, product demos, and sales pitches.
Long form video is especially valuable when you're working with a warm lead and you're getting close to closing the deal. You can prepare all of the information they need in one easy-to-access video. 
Sales pitches and product demos are sometimes done live the auto-archived for on-demand playback. How you approach this is totally up to you and will depend on your unique goals and audience.
Training Materials
Long-form video content is valuable for internal use, especially when it comes to building an internal training platform. You can create videos for new employee on-boarding, training, and tutorials for different administrative tasks.
Having these in-depth videos helps to mitigate the costs of training personnel. It also comes in handy when administrators have to take an unexpected leave of absence and somebody else has to pick up their tasks.
In general, long-form video serves as a powerful tool for keeping things running smoothly without depending on any specific person's knowledge to complete tasks.
Streaming as a Service
OTT platforms like Netflix, Disney +, Hulu, and Prime Video use the streaming as a service video model that sells access to long form video content. Pay-per-view and subscription are two ways that broadcasters monetize this type of platform.
Entertainment is probably the most popular type of long form video content. However, when it comes to business, this use-case isn't relevant unless you're selling streaming as a service.
The streaming as a service video model is also used to broadcast long form video by educators and instructors. Independent educators (typically not affiliated with accredited institutions) create courses and lecture libraries. These courses could cover any topic.
Many fitness instructors use live streaming and long form on-demand video to broadcast fitness classes. This trend became particularly popular when gyms closed down during the spread of COVID-19. 
OTT video technology gave fitness enthusiasts the ability to work out with their favorite instructors at home, and it allowed gyms to generate revenue even though their doors were closed. 
Fitness broadcasts are monetized very similarly to videos for entertainment. Some use subscriptions and pay-per-view, and others use sponsored ads.
How to Distribute Video Content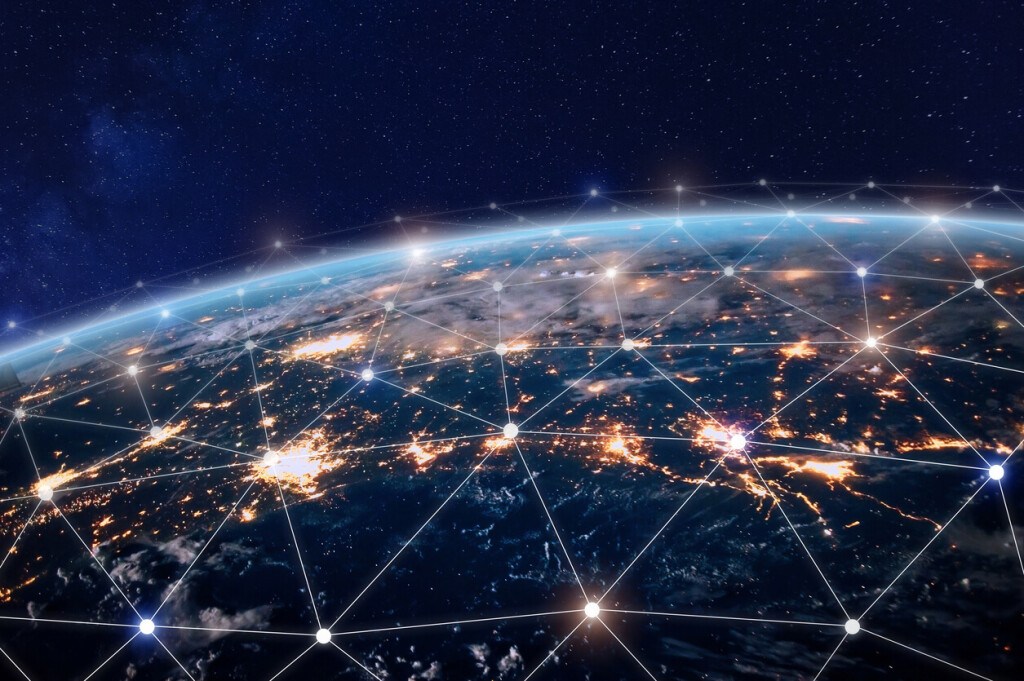 There are several ways to distribute long form video content. At the professional level, you'll want to host your video content on a professional video platform. From there, you can embed the video player on your website or app.
How you distribute your video will depend on your goals and audience. For example, if you're distributing internal content, your video will likely be password protected. You can email authorized users the credentials to access it. If you're using video for sales purposes, you'll likely take a similar approach.
For marketing and branding purposes, your distribution strategy will likely include several things. Your goal is to get your content in front of as many high-quality viewers as possible, so you'll use video SEO, social media marketing, and email marketing. You might even use paid ads.
Social media platforms like Youtube, Instagram, Twitter, and Facebook are great places to share short clips from your long-form video with a link to view the entire piece on your website. However, remember that by posting your videos on these free social platforms, you lose all exclusive copyrights to your video content.
If you're building an OTT platform where you sell access to your content, promoting the entire platform with paid advertisements is a good way to start. 
Due to the nature of this model, there will be a lot of partnerships and collaborations involved. Even if you're working with indy producers, directors, and filmmakers, you can count on them to promote the platform to their audiences, as well. 
Conclusion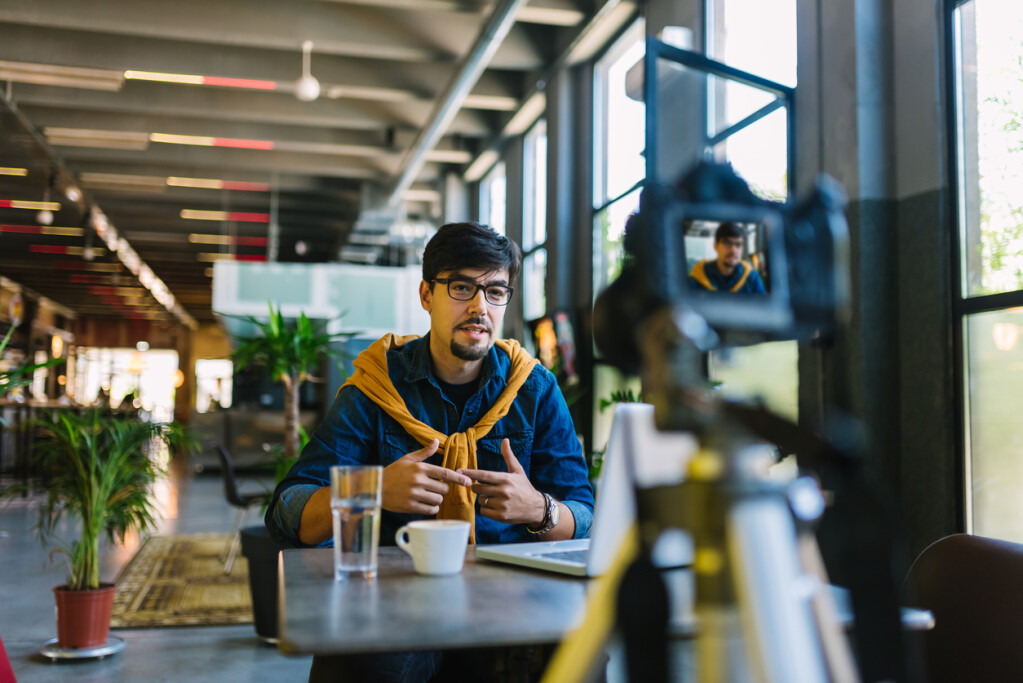 No matter what kind of business you have, long form video can come in handy. Documenting internal processes, building trust with your existing audience, extending your reach, and submitting sales pitches are simply the tip of the iceberg. 
There is so much room for creativity with long-form video, so how it fits into your business will look different than how it fits into others.
In order to make the most of your long-form video content, you're going to need some help from a professional online video platform that is equipped with tools for video hosting, easy embedding, and more.
If you aren't already using Dacast, we invite you to give our platform a try. Access all of our features for 14 days before you commit. 
All you have to do to get started is to create a Dacast account in a couple of clicks. No credit card required.
Good luck with your own long form video efforts and thanks for reading.