Today, we're going to cover how to add custom terms of service on your paywall for the pay-per-view and subscription monetization options.
Before we get started, we'd like to point out that this process requires having a page on your website that lists your terms of service.
Once you have your terms of service page set up, log in to your Dacast account. On the left menu, go to "Paywall," and click "Settings."
Below the PayPal agreement, there is an area called "Custom Terms of Service."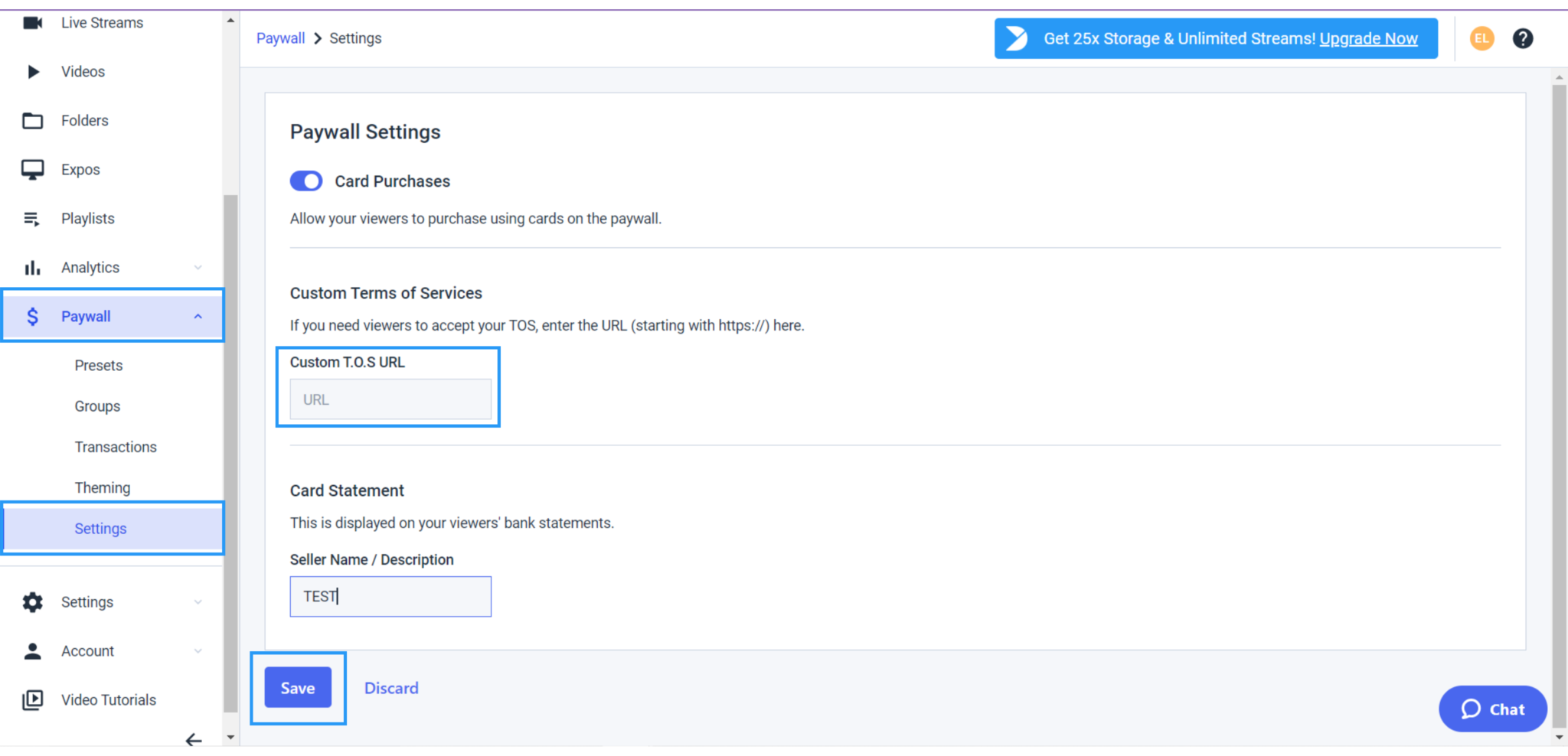 This field will let you enter in a URL. Add the URL to the page on your website with your terms of service. This will link your terms of service page to the paywall.
After you have added your URL, click the "Save" to save your changes.
Now, this URL will appear as a clickable link on all pay-per-view and subscription content that is hosted within your account.
Types of Monetization Available with Dacast
In case you need a refresher, there are three methods of monetization offered by Dacast: SVOD, TVOD, and AVOD.
SVOD is a subscription-based method that allows viewers to have unlimited access to a video library for as long as their subscription lasts. Subscriptions are typically weekly, monthly, or quarterly.
TVOD is most commonly known as pay-per-view. As the name suggests, viewers pay for what they want to watch.
AVOD refers to ad-based monetization. You have the option to serve ads on your content. Ads are funded by your advertisers, so rather than paying out of pocket, your viewers pay for the content with a minute or so of their time.
Both SVOD and TVOD use the Dacast paywall to carry out transactions.
Additional Resources