Managing Your Folders
Dacast offers an easy to use and efficient folder management for your uploaded contents. This will make your uploaded contents easy to sort out from using a nice tag management, a drag and drop feature and a smooth user interface.
Here are the things that you can do with the new and improved folder management system:
Drag and Drop files from the Media Library:
This will show you the list of all your contents uploaded to your account.
From here, you will be able to select, drag and drop livestream, video on demand, and playlists to your folders easily.
Note: You can switch between displaying sorted and unsorted content from the media library by clicking the switch button on the right. Unsorted view will show you the contents that are not distributed in folders.
Aside from the Drag and Drop feature, you can manually move contents manually using the menu button as shown below: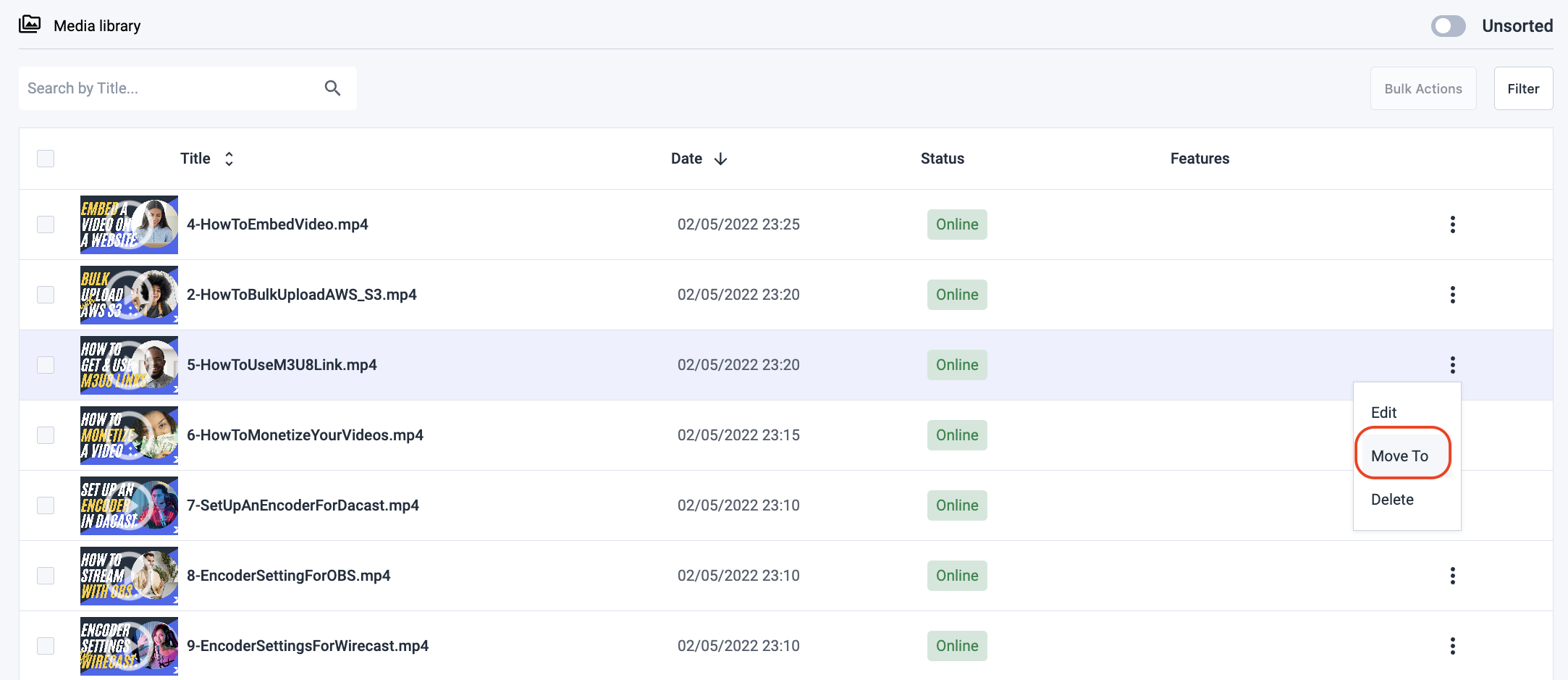 From here, you can be able to do the following:
the ability to edit your content (being redirecting to the content details)

the ability to move it to a folder

the ability to delete the folder
You can also click an item and click the "Bulk Actions"button that will give you the following features directly from the media library:

Folder Tagging directly from your content details
This will allow you to tag or link a content to a specific folder directly from its general tab, you do not need to go the the folder's tab to set this up:


Note: You can select an existing folder directly from this section, or create a new folder of your choice. 
Any questions or you want to access this feature? Please contact us. Not yet a Dacast user, and interested in trying Dacast risk-free for 14 days? Sign up today to get started.