Through the use of video player themes, you can implement many customizations and changes to your Dacast HTML5 video player.
Here is the complete list of things you can do to customize video players on Dacast:
Change the

offline message

and it's positioning

Alter the player controls and play button

Allow the player to display the scrubbing thumbnail

Give access to the viewers for download

Give access to the viewers for social media sharing via links

Give access to the viewers to embed the content via displaying the embed codes

Changing the player appearance via overlay and menu color

Allow autoplay and looping

Allow content to be auto muted or not

Display a live viewer counter (for live streams)

Select position of thumbnail (for playlists)

Continuous play (for playlists)

Allows skipping of content (for playlists)
Player themes are found under the "Settings" tab of the dashboard. Once you're into then click "Theming."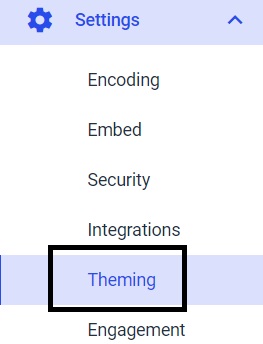 You can then either create a new theme or edit an existing theme for your video player: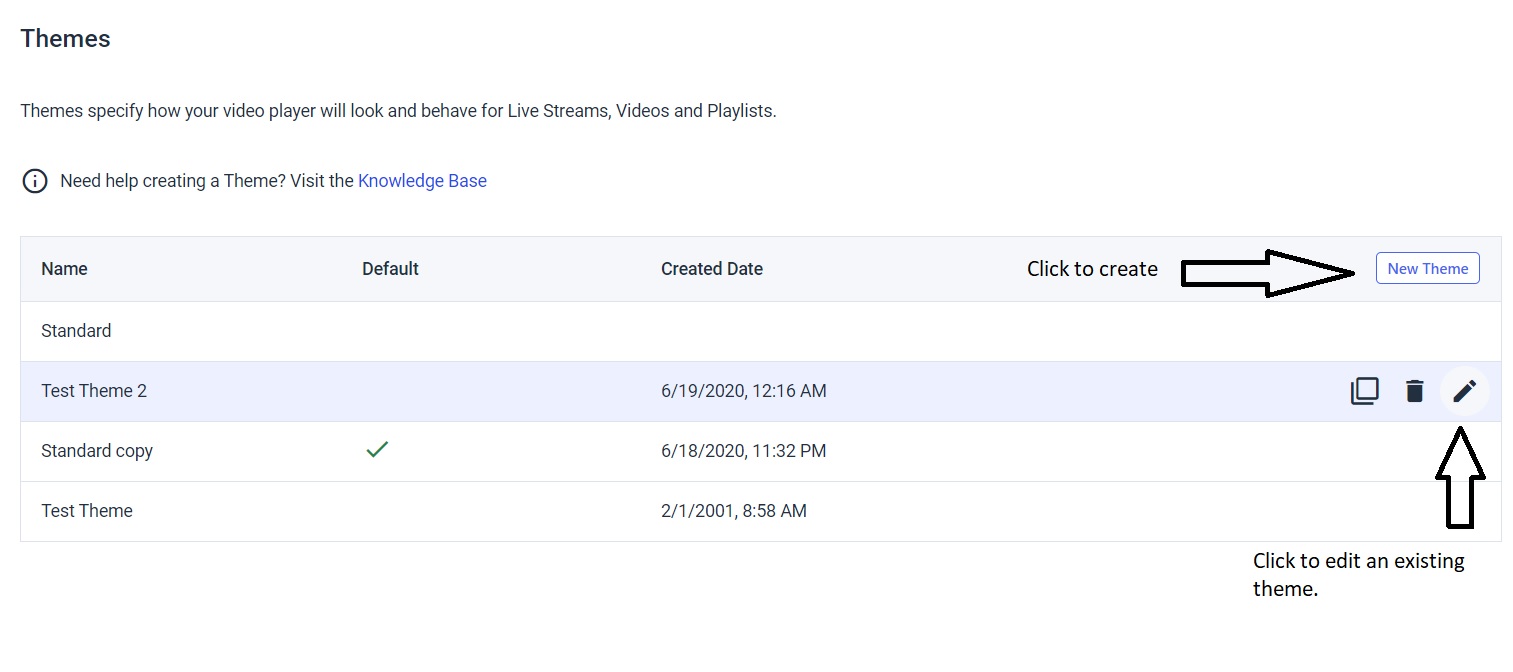 In this example, we chose to edit an existing theme, based on our example above.
Clicking on "Advanced" in your edit theme window will give you the ability to edit the offline message and positioning options.

Clicking on "Back" will return you to the other customization options.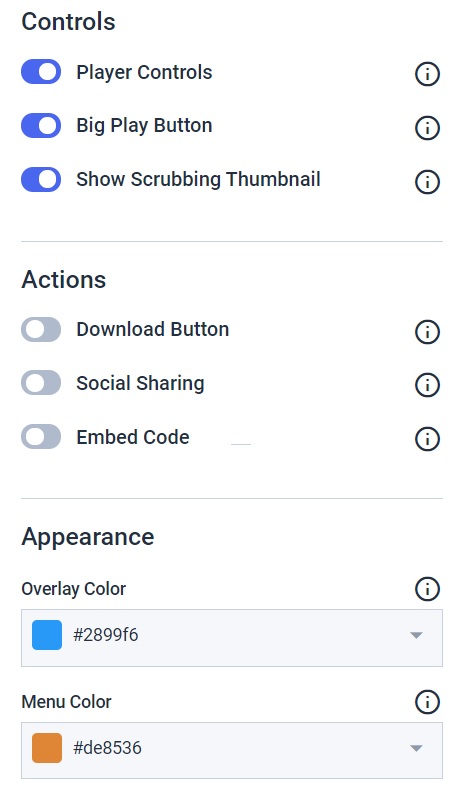 Always click "Save" to retain the changes you made.
There is also an option for you to set this as your default player theme, all you have to do is click on the tickbox at the top after naming your theme.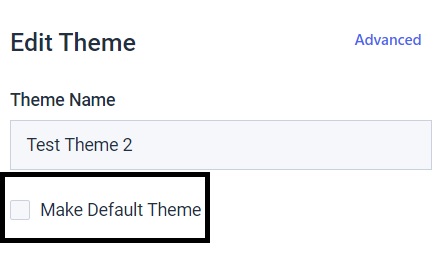 You can see your changes in the preview of the player on the right side.

Try Dacast for FREE for 14 days:
Additional Resources