How Do I See the Viewer Count on my Live Stream?
Share this post
The viewer count measures how many people tuned into a live stream on your website also known as live count views or stream count. 
In order to see the viewer count on Dacast, you will need to check "Audience" under your "Analytics" tab for that live stream.

You can check your live count views by day, month or year, and it should give a number of how many viewers you had in that time period.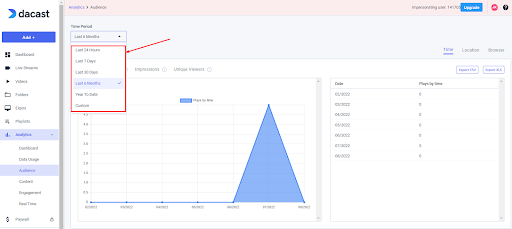 Not yet a Dacast user, and interested in trying Dacast risk-free for 14 days? Sign up today to get started.
Additional Resources