Dacast no longer offers a built-in chat feature. It was discontinued because it was not compatible with all devices.
However, we now encourage our users to use chat plugins that work with a wider range of mobile devices.
In this post, we're going to go over a few of the best chat plugins available to accompany your video player on your website. 
Cbox
Cbox is a chat plugin that offers a clean and modern interface. This plugin doesn't have the bells and whistles that the others do, but it is very easy to integrate into any website with minimal customization.
One of their differentiates is the ability to pop the chat into its own window, which might be useful depending on your video application. Additionally, the service has very little branding.
The chat is designed to boot out spam and unwanted posters, as well.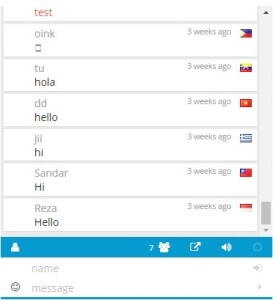 Chatango
Chatango does not have a lot of notable features, but its interface is relatively clean and will do the job if you're okay with an older looking interface.
This plugin also features audio settings that can be turned on or off, so visitors can be notified with a "ping" when there is a new message on the chat.
The plugin is light on branding, which doesn't take away from your content.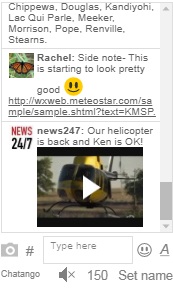 Additional Resources