No, when you haven't set promo codes for specific pieces of content, the Dacast paywall will simply give users the option to pay with either credit card or Paypal.  However, below that is an option to add a voucher.
This gives viewers the option to enter a voucher code at the paywall if they have one: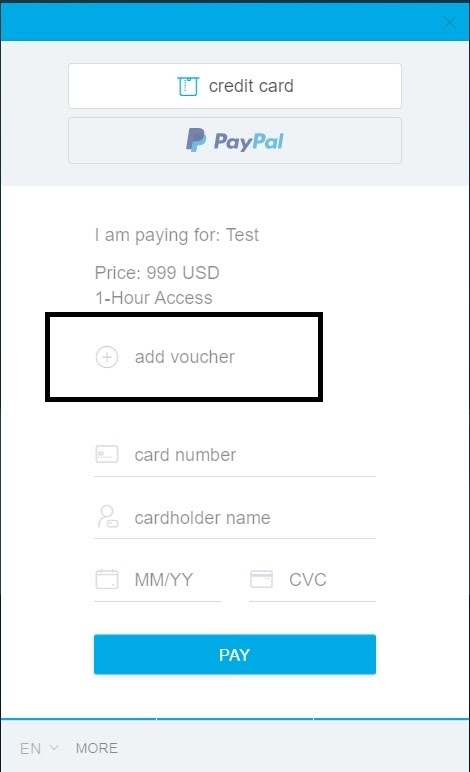 Any questions or need help/access to this feature? Please contact us. Not yet a Dacast user, and interested in trying Dacast risk-free for 14 days? Sign up today to get started.
Additional Resources