3 Golden Rules For Choosing a CDN Service Provider in 2020
Today, online video distribution and consumption are more popular than ever. Like so many others, you probably want in on the action too. And for good reason – entrepreneurs, businesses, community groups, and other organizations of all kinds are now making videos. Today, HD-quality cameras are more ubiquitous than ever before, and internet connections are faster on average.  As a result, anyone with the right tools can become a broadcaster. Hence, the importance of choosing a high-quality CDN service provider.
Let's say you're considering using a live streaming CDN, and you're not sure how to choose the right one. You've come to the right place! When it comes to streaming solutions, we've got you covered. In this post, we'll describe three golden rules to consider when choosing a CDN service provider in 2020. In particular, we'll focus on CDNs for video distribution.
First, I'll discuss how CDNs, or Content Delivery Networks, function. Then, I'll review why a CDN service provider is essential to stream live video. Next, we'll cover the three golden rules in detail, and then I'll conclude with our CDN service provider recommendations. Let's get started!
How CDNs work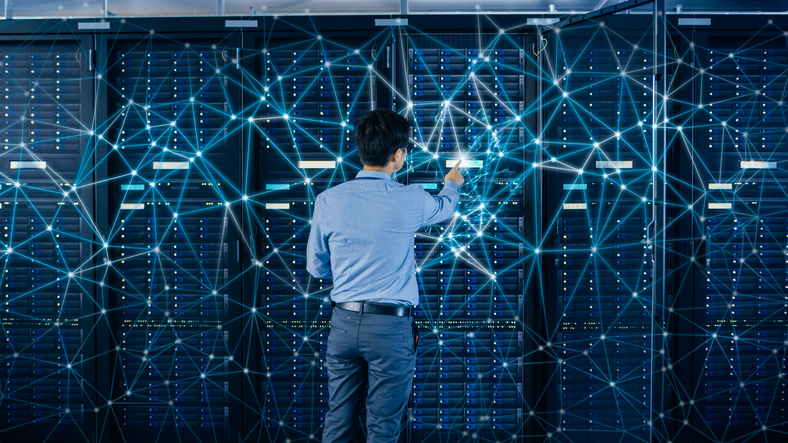 The purpose of a CDN, or Content Delivery Network, is to deliver digital data to users. That's it. Though it's a straightforward mission, it implies a complicated task. CDNs operate on a global scale. They relay vast quantities of data; they work hard to deliver content despite slow internet conditions, hardware failures, and other issues.
Technically speaking, a CDN is composed of an entire network of servers. Typically, these servers exist across multiple data centers or other locations across a large portion of the planet. These servers also connect to one another, and then to the internet itself.
Relatedly, a note that CDN functionality is based on "caching." If you're unfamiliar, caching refers to storing multiple copies of the same content on different servers. This process is usually done intelligently based on network conditions and geographic proximity.
Why a CDN service provider is essential for streaming video
Nowadays, a CDN service provider is nearly always a must for video broadcasters. That's because video is a very data-intensive format. Even with the most modern compression capabilities, video files are large. In fact, typical audience sizes for live video broadcasting can overwhelm even a decent-sized server.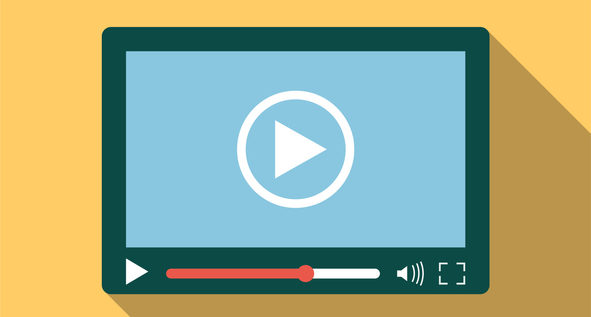 Using a CDN has major benefits. First, CDNs distribute the data load. Instead of a million users attempting to access a file on one server, a CDN redirects those million users over 10,000 servers. This process entails less processing power and bandwidth on each server. Therefore, CDNs increase speed, reduce buffering, and—critically—eliminate the chances of a server crash.
Intelligent caching increases this benefit of CDNs. For example, a given video stream—for example, a Yankees-Giants baseball game—may attract viewers primarily located in two regions, New York and California. In this scenario, a CDN service provider intelligently serves the video stream via local servers in these locations. The alternative, without a CDN, would route viewers via a remote data center in, for example, Mumbai or London.
3 Golden Rules for Choosing a CDN Service Provider
We now have a working understanding of how CDNs function. Let's shift focus a bit here to hone in on the main topic of this article: choosing a CDN service provider for delivering OTT video content. As a business with over a decade of experience in streaming media, we know which are the important elements of an effective CDN. Here are our top three picks.
Rule #1: Good network size and distribution
First, the CDN service provider you select should have a large network. Akamai, for example, has more than 240,000 servers in its network. It's the largest CDN, though several other providers have more than 100,000 servers.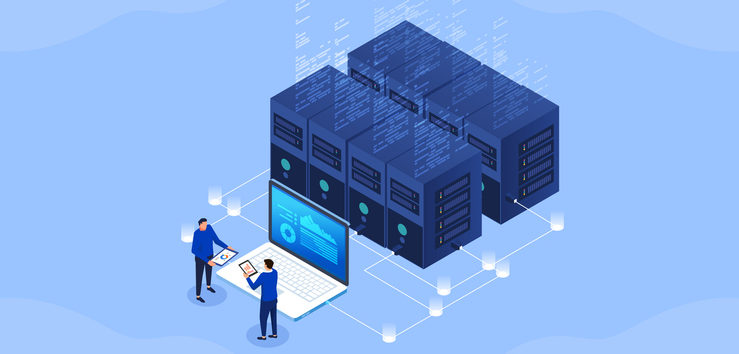 Simply put, the more servers you have, the faster and more reliable content you can deliver your content. More servers equal less buffering, greater redundancy, more scalability, and so on.
Also,  it's important to consider geographic distribution when choosing a CDN. Many CDNs have good coverage in Europe and the United States, where data centers are common. However, very few feature robust coverage in South America, Asia, the Middle East, and Africa.
Takeaway: We live in an increasingly globalized, interconnected world. If you value reaching a global audience, look for a global CDN service provider.
Rule #2: Robust customer support
Next, look for a CDN service provider that offers responsive, knowledgeable customer support.
Setting up a CDN can be a confusing process for first-time users. While the process is easier than in the past, it still involves some technical knowledge. The last thing you want is to make a technical error, and not realize it until you encounter problems during an important broadcast.
When comparing tech support options, look for these features:
In-house, rather than located in a call center
Staffed by actual experts
Available 24/7
Phone access available when chat and email are too slow
Takeaway: Look for a CDN option that offers 24/7, in-house tech support to prevent unnecessary issues while broadcasting live.
Rule #3: Affordable, transparent pricing
Thirdly, a good quality CDN should feature affordable and transparent pricing.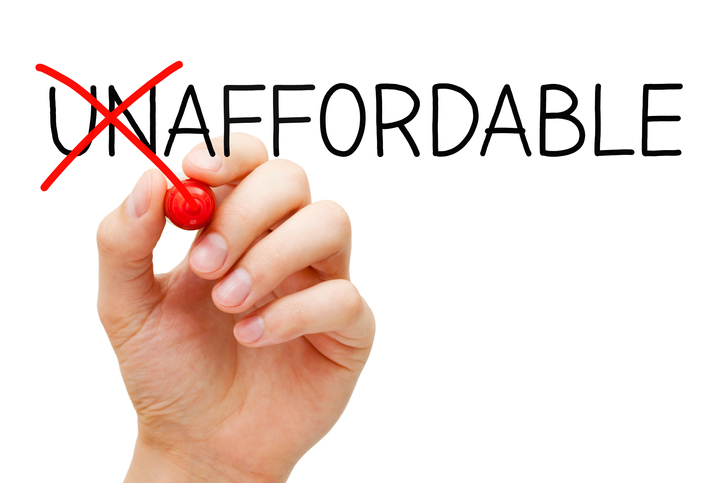 Most CDNs are priced in one of two ways. The first way is through custom negotiated contracts. The largest, best CDNs (such as Akamai) offer custom contract pricing. Depending on your bandwidth and feature needs, pricing may vary substantially. It's hard to know what you will pay under this model without signing up.
The other common CDN service provider pricing model is usage-based. Pricing is per-GB and typically goes down as volume rises. Prices may also vary by region. Amazon's Cloudfront falls into this category, as does Microsoft Azure and many other CDNs.
Takeaway: Choose a CDN service provider with the right pricing model for your needs.
Can one CDN service provider meet all your needs?
We've received our three golden rules for choosing a CDN service provider.
Now, one question remains: can any CDN meet all of your needs, all while satisfying the three golden rules? Can a single CDN service provider deliver control, security, customizability, and analytics, in an easy-to-use platform?
That's a tall order, to be sure. Even our top CDN recommendation, Akamai, falls short on one of the golden rules.
However, we do have a recommended alternative to cover all your bases: OVP-CDN partnerships. An OVP, or Online Video Platform, is a service that hosts and delivers live streaming and on-demand video.
The best of both worlds: OVP-CDN partnerships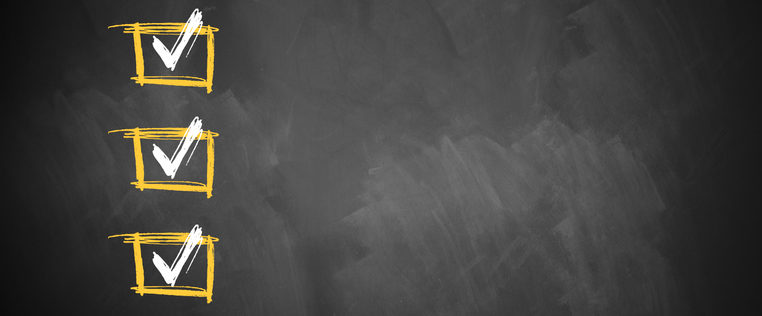 An OVP is a dedicated service for hosting and delivering stream video. Unlike a CDN, an OVP constitutes a single service that focuses on doing one job and doing that job well. When it comes to video content delivery, an OVP can help you achieve the best of both worlds.
Yes, there are multiple OVPs that partner with CDNs to offer video content delivery. However, note that some of these options only offer CDN delivery to their biggest customers. Others do provide CDN delivery to all plan levels. Different OVPs use different CDNs as well. As you'd expect, some are more functional than others.
For example, some OVPs use larger, more powerful live streaming CDNs than others. Some provide better customer service than others. And some OVPs (like Dacast) are more affordable than others.
Our OVP-CDN recommendation
Here at Dacast, we work with the Akamai CDN at all plan levels. In our industry experience, Akamai is simply the best way to offer our broadcasters a robust and scalable network to deliver their OTT video content.
This arrangement allows you or your business to deliver all streams via Akamai's CDN. Furthermore, Dacast offers simple, transparent pricing. This simplifies budgeting and allows you to use a top-tier CDN service without having to negotiate custom contracts. Platforms like Vimeo (Livestream), for example, charge a premium for basic features like white-label service and API access. Dacast, in contrast, provides access to all advanced features with the mid-tier "Premium" plan.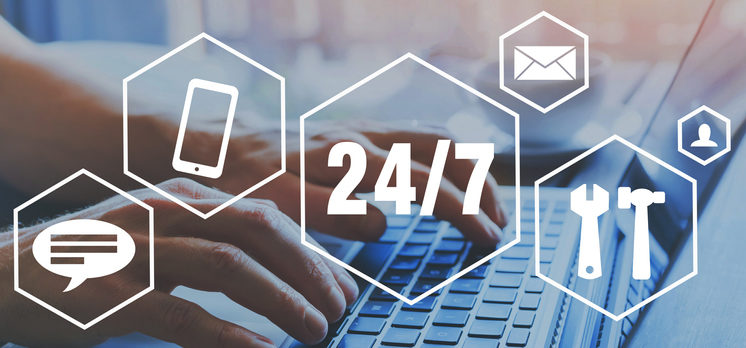 Additionally, Dacast offers excellent customer service 24/7, including phone and email support. Real 24/7 support with a less than an hour response time is fairly rare in the live streaming industry. This support will prove very useful when you're about to stream a live event and you encounter a technical issue. When you call Dacast for support, you will speak directly to knowledgeable employees, rather than to a call center.
In summary, using a powerful streaming solution that partners with a top-tier CDN are the smart approach to live streaming endeavors. As I mentioned above, that's the option we recommend for most modern broadcasters.
Conclusion
In this article, we've explored why a CDN is important for successful live streaming.  After reading, we hope you feel equipped to choose the right CDN service provider for you, and that you better understand why an OVP/CDN combo is often the best option in terms of pricing and quality.
As always, our goal here is to provide our readers with the most accurate and up to date information possible to simplify your streaming endeavors. That said, we do hope you'll consider the Dacast OVP with Akamai CDN access.
Are you ready to take advantage of the Dacast free trial offer? Sign up today to enjoy free streaming and all our great features for 14 days (no credit card required)!
Any questions about CDNs and how to use them? Post those to us in the comments! We enjoy hearing from our readers, and we know that broadcasters often have great information and experiences to share.
For regular tips on live streaming and exclusive offers, we also invite you to join our LinkedIn group.
Thanks for reading and, as always, good luck with your live streaming!
By Max Wilbert