Enterprise Video Streaming Platform: The Best Choice at the Best Price
The global enterprise video market is expected to reach $40.84 billion by 2022. Today, this industry has an annual growth rate of more than 20 percent. Given that trend, this article considers how enterprises are using OTT video services. Additionally, we'll cover the most important OVP features, as well as how to access an enterprise video streaming platform.
By 2019, enterprises are going all-in on video. They are using it for corporate communications, products and marketing, and internal training. For example, Microsoft estimates that it was able to avoid annual costs of $13.9 million by investing in an enterprise video platform. Doing the math, that's a ROI (Return on Investment) of 569% on their initial investment.
And there are countless other examples of the value of an enterprise video streaming platform. For one, companies using video are likely to have 41% more web traffic from searches than non-users.
Now, let's turn to compare each enterprise video streaming platform under review here: Dacast, Vimeo, and IBM Cloud Video. In this review, we'll consider the following features for each OVP: 24/7 support, secure video hosting/streaming, low latency live streaming, high-performance delivery, API access, and pricing plans.
Enterprise video streaming platform comparison
An enterprise video streaming platform makes it possible to capitalize on the benefits of digital video. In effect, online video platforms function as a super-powered corporate YouTube. Users can upload and share videos, set privacy levels, and monetize content. They may also support live streaming and other advanced features, which YouTube and other free platforms simply cannot match. These key professional benefits include white label/custom branding.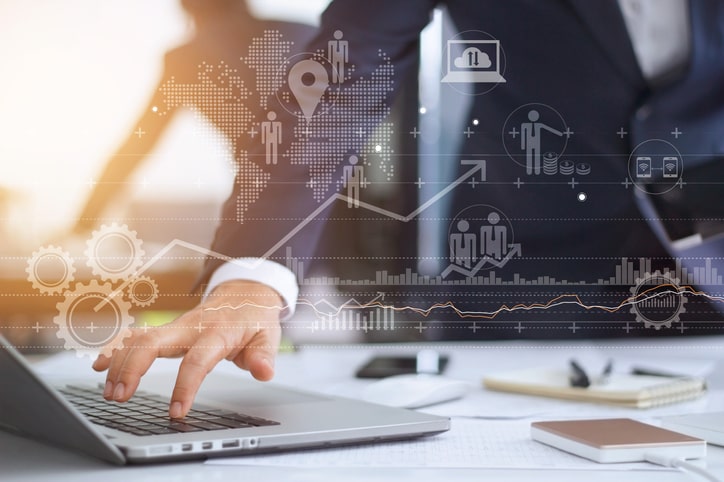 Few media businesses are prepared to build the technology stack necessary for their own video platform from scratch. Why? There are many downsides to this DIY approach. Most notably, you need to recruit new full-time staff and buy, maintain and secure new server infrastructure.
Instead, we recommend using a professional-grade Online Video Platform (OVP). An OVP can help you launch and expand video rapidly. Plus, you can scale to a massive audience using global Content Delivery Networks (CDNs).
With that in mind, let's dive into a comparison of each top enterprise video streaming platform.
24/7 support
Enterprises need support teams that respond quickly to any service issues. Unfortunately, 24/7 support is not very common in the online video industry. Free platforms like YouTube and Facebook have no support options at all—just another strike against them. Here's how this feature looks for three popular enterprise video streaming platform.
Dacast ⭐⭐⭐⭐⭐– 24/7 support provided with all plans. Phone support comes for users on the Scale Plan and above.
Vimeo / Livestream ⭐⭐⭐– Basic support provided on all plans, but dedicated support is restricted to custom plans with custom pricing. Phone support is only available during US Eastern Time business hours.
IBM Cloud Video ⭐⭐⭐– Includes phone support, but only from 6 am to 6 pm US Pacific Time.
Secure video hosting and streaming
The costs of cybercrime could reach $6 trillion by the year 2021. An enterprise video streaming platform needs security features to keep content safe. Modern security tools allow you to set privacy, restrict access, and more. Here's how our platforms stack up in comparison:
Dacast ⭐⭐⭐⭐⭐– Includes password protection, IP/geo-restrictions, and referrer restrictions, HTTPS delivery, SSL payment protection, and secure tokenized playback included with all streams.
Vimeo / Livestream ⭐⭐⭐– Basic security features (password protection and domain restrictions) come at the $75/month plan level. Advanced security features are limited to custom plans.
IBM Cloud Video ⭐⭐⭐– Offers to embed controls and password protection. Does not publish specific pricing information about their security features.
Low latency live streaming
Another important feature for many enterprise businesses is low latency streaming. Latency refers to the delay between recording an event with a camera, and the stream of that event displaying on a viewer's device.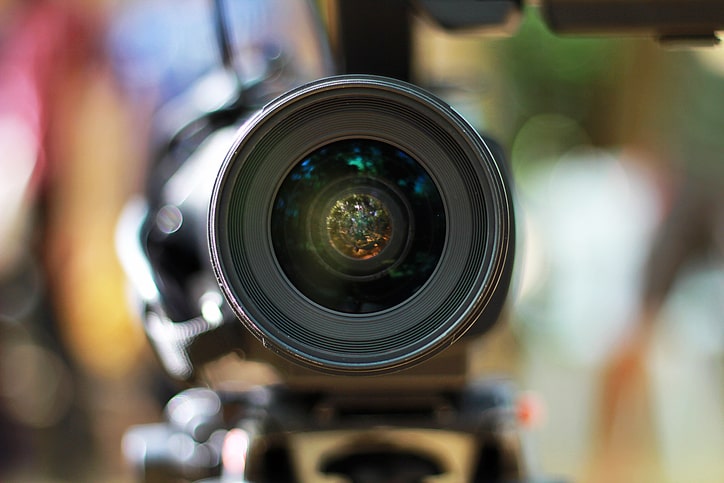 Most live streams have latency in the 30-60 second range or higher. This can cause issues with many different types of content. Low latency streaming reduces this delay to 10 seconds or less. There are various methods of reducing latency, but the best and most widely compatible is HLS-based low latency streaming. Streaming Media Magazine reports that content delivery networks (CDNs) like Akamai are working on low-latency HLS delivery (L-HLS).
Dacast ⭐⭐⭐⭐⭐- Includes HLS Direct low latency live streaming on all Event and Scale Plans ($188/month) and above. This solution reduces latency to 10 seconds or less.
Vimeo / Livestream ⭐– No low latency options.
IBM Cloud Video ⭐⭐⭐⭐– Offers the Aspera program for low latency streaming. This is a high-cost solution aimed at 24/7 and traditional TV broadcasters.
High-performance delivery
Over the past few years, streaming quality seems to be increasing. Video start failures are down 33 percent year-over-year, buffering is down 41 percent, and picture quality up 25 percent. That's due to wider adoption of Content Distribution Networks for streaming video. But CDNs are not used across the board. Here's how our competitors stack up when it comes to stream delivery performance.
Dacast ⭐⭐⭐⭐⭐– Dacast uses the Akamai CDN for distributing all live streams and VODs. Akamai is the oldest, largest, and highest performing CDN on the market. It operates more than 240,000 servers in its global network in 130+ countries.
Vimeo / Livestream ⭐⭐– Vimeo uses both an external CDN and an internal server network to deliver its streams.
IBM Cloud Video ⭐⭐⭐– IBM uses what they call an eCDN to deliver their streams.
API access
APIs are becoming more and more important for businesses. If you don't know already, API stands for Application Programming Interface. An API makes it much easier for software developers to create custom mobile applications. Additionally, they can help integrate video services into an existing workflow or platform, and they do all kinds of other custom tasks.
As Avrid Dyfverman, CEO of Deportivo, explained: "APIs are like having your own MacGyver. They do a lot of hard work. Secondly, they solve a lot of tricky problems."
Dacast ⭐⭐⭐⭐⭐– Full API access is included on the Scale Plan ($188/month) and above. The platform API is RESTful and uses the JSON format, and SDKs are also available.
Vimeo / Livestream ⭐⭐⭐– Includes an API, but only on custom-priced plans.
IBM Cloud Video ⭐⭐– Includes a variety of APIs, but the main channel API is only available with custom plans priced above the $999/month level.
Pricing for an Enterprise video streaming platform
The final factor we'll examine here is pricing for an enterprise video streaming platform.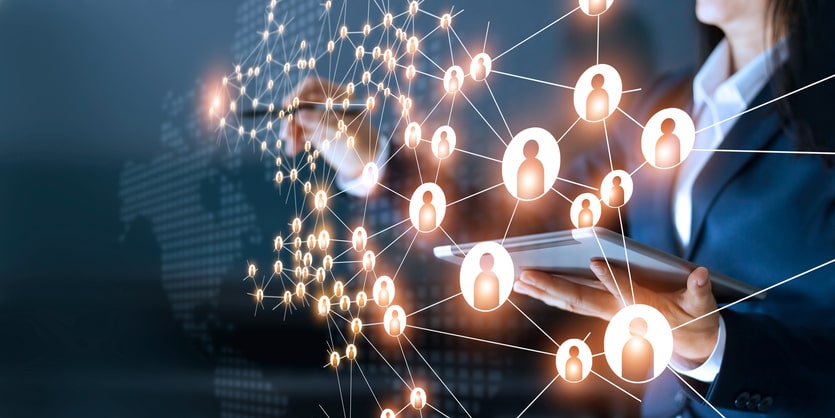 Dacast ⭐⭐⭐⭐⭐– Dacast live streaming pricing starts at just $39 per month for a basic plan with 100 GB of bandwidth. The popular Scale plan ($188/month) expands to 2 TB bandwidth and adds all advanced features like API access and monetization tools. Importantly, custom and event-based plans are also available for larger users.
Vimeo / Livestream ⭐⭐⭐– Vimeo Live pricing starts at $75/month for a basic plan. However, Vimeo limits many professional features to custom-priced plans. These include API access, 24/7 broadcasting, monetization, and advanced security.
IBM Cloud Video ⭐⭐–  The Silver plan, at $99 per month, has basic functionality, no custom branding, and includes 100 viewer hours. The Gold plan, at $499 per month, adds limited custom branding and more viewer hours. The Platinum plan ($999 per month) supports full branding control. Custom plans are also available.
Conclusion
To recap, an estimated 2.38 billion people watched streaming or downloaded video across all devices in 2018. The enterprise market is leading the way; 59% of executives would rather watch a video than reading written text. And your business could be the next to join this trend!
Ready to start broadcasting live today? You can take advantage of Dacast's streaming video hosting services with our 14-day free trial (no credit card required). Just click the button below to sign up. We'll have you up and streaming in a matter of minutes!
Any questions or feedback about this streaming video hosting services review? Let us know in the comment section down below! We love to hear from our readers, and we will get back to you as soon as we can.
For regular tips on live streaming from a community of experts, you're invited to join our LinkedIn group. Thanks for reading, and we hope we can help you with your broadcasts.