JW Player Alternatives for Live Streaming Video: Kaltura and Dacast
In recent years, the world of live streaming video has undergone a massive transformation.
Today, the value proposition for the streaming video industry has never been clearer. As broadcasting live video becomes easier and more accessible, more people, businesses, and organizations are jumping on this technology bandwagon. One result of this trend is an increase in the number of video streaming platforms. A decade ago, there were only a handful of businesses operating in this industry. Today, however, there are dozens.
With this surge in live streaming platforms, it can be overwhelming to compare all of the existing streaming solutions. For that reason, we strive to keep you informed with up-to-date comparison posts on the major live streaming players. In this article, we'll compare the features, benefits, and downsides of three of the major live-streaming platforms. These platforms include JW Live and JW Player alternatives Kaltura and Dacast.
Methodology
For product comparisons of any kind, it's important to be transparent about methodology.
For this article, we've primarily sourced information from the websites of the three providers. In addition, we've signed up for free trials whenever possible. Finally, we've consulted with other users and researched public reviews of these products.
If you have more updated information about any of the JW Player alternatives we cover here, let us know in the comments! We'll update the article as soon as we can, and we always appreciate your feedback.
Now let's jump right into a comparison of JW Live, followed by JW Player alternatives Kaltura and Dacast.
What is JW Player?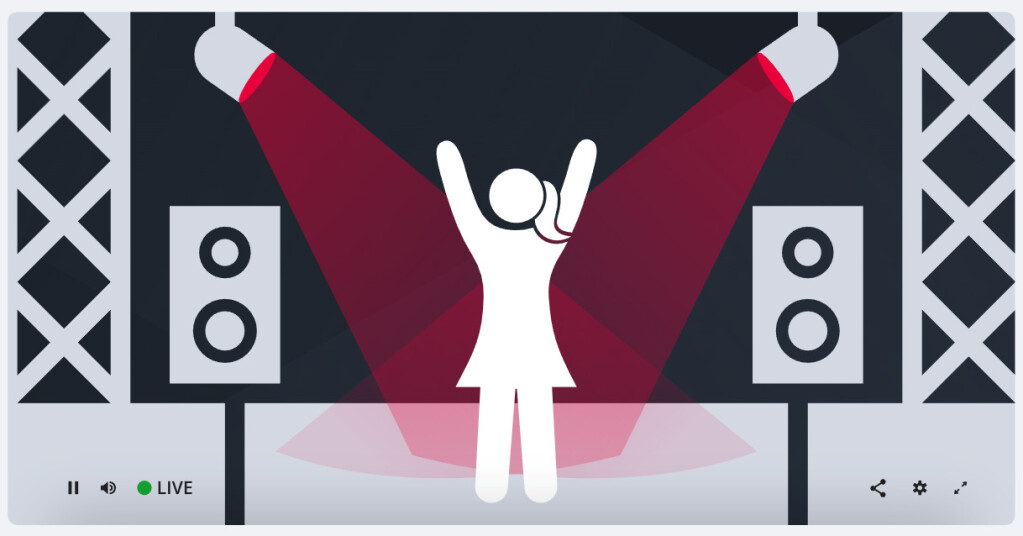 Before reviewing JW Player alternatives, let's take a closer look at one of the top players in the online video industry: JW Player.
JW Player History and Evolution
Jeroen "JW" Wijering wrote the software we know today JW Player. In 2005, Wijering was a student in the Netherlands. As a project, he wrote a small piece of open-source code to play audio and video files. This code quickly became the basic video player for fledgling YouTube. In fact, YouTube used JW Player until Google acquired the platform.
Today, many individuals use the JW Player HTML5 video player, which is currently installed on more than 2 million websites. In total, it streams billions of videos per month.
JW Player live streaming: "JW Live"
In recent years, the JW Player company has expanded its video offerings beyond on-demand content. One of these services is JW Live, a full service, end-to-end live streaming provider. At the time of this post, do note that this service is available only for JW Player's Business and Enterprise customers.
JW Live advertises itself as simple-to-use. The platform outlines a four-step process for beginning a live stream. These steps include: creating a stream, entering details, connecting a source stream, and going live.
Best features of JW Live
HLS: HLS is a live streaming video protocol that both iOS and Android mobile devices support.
Adaptive HLS: adaptive means the stream automatically adjusts to each viewers' internet speed. Viewers with slow connections will receive lower-quality videos. Viewers with faster broadband, on the other hand, can access video in up to 1080p high-definition.
Transcoding: JW will transcode your videos from a single to multiple bitrates to support different users. This minimizes your bandwidth and processing power requirements.
Simulcast to Facebook Live: This feature supports linking your stream directly to Facebook. Users can automatically broadcast a stream there, as well as in other locations.
Real-time analytics: This allows the broadcaster access to the number of viewers, geographic information, device data, and more in real-time.
Based on JW Player: The final significant benefit of JW Live is that the company built the platform around the reliable, feature-rich JW video player. Its HTML5 player supports MPEG-DASH playback, CSS skinning, DRM, and other advanced features.
JW Player / JW Live pricing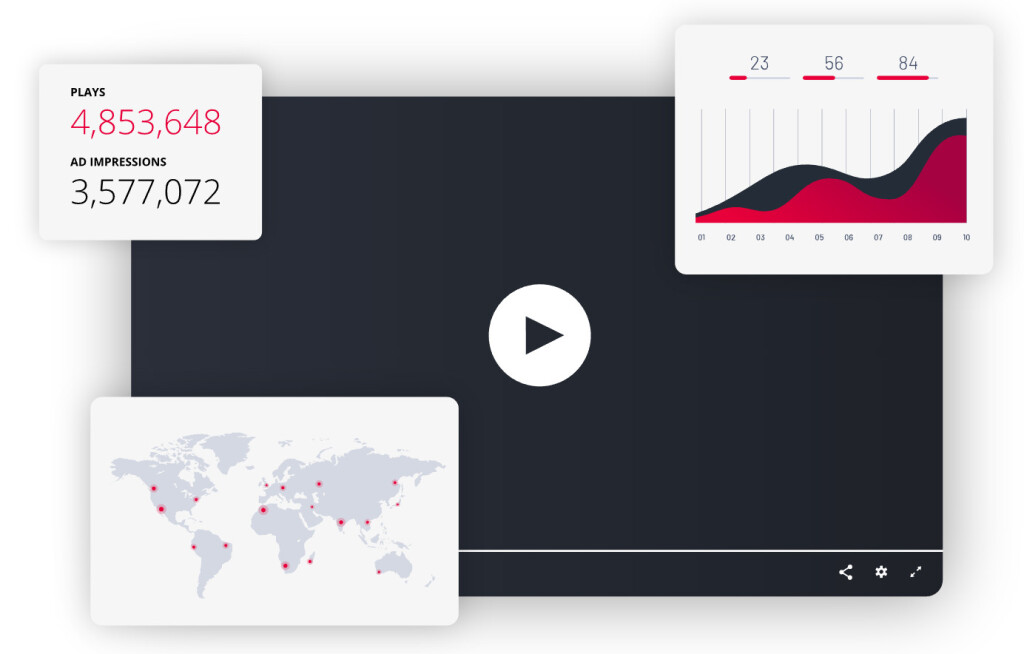 Before switching to JW Player alternatives, let's review pricing plans. JW Player offers three tiers of pricing. Notably, only the Enterprise plans support live streaming. The price point for these plans are high, as they're geared toward larger businesses with substantial budgets. Other plans are quite expensive as well. Overall, JW Live seems to target the very large Enterprise market and other big-budget streaming operations.
The starter plan costs $5 per month. It does not include live streaming, but it does offer:

150 GB of monthly bandwidth,
50,000 video plays per month,
access to the basic JW Player on your site,
HLS and DASH adaptive streaming, and
Multi-bitrate HD encoding

The enterprise plan is available with custom pricing for high-volume storage and streaming. This plan includes:

Full JW Player support,
HLS and DASH adaptive streaming,
Multi-bitrate HD encoding,
Live event streaming,
Real-Time video analytics, and
AirPlay/Chromecast.
A video recommendations engine,
DRM playback in HTML5,
OEM distribution rights,
Android and iOS SDKs, and
various ad-support features

Finally, JW Player offers a 1-month free trial of the Developer Plan for front-end and back-end engineers. This option includes:

access to all features of the player
full API and SDK access
non-commercial license
25GB hosting/75GB streaming
Why Consider JW Player alternatives?
In summary, JW Live is a great option for users with a large budget and/or a large business enterprise. However, the platform has a number of downsides.
First, there are a number of features missing from JW Live. For example, referrer restrictions are not configurable for specific video players or content. Geo-blocking is only available at the Enterprise level. This limits flexibility regarding rights management.
Users should also note that JW Live is designed for "event-based live streams," according to the service website. According to their documentation, JW Live does not support "24/7 broadcasts, real-time video chat applications, or other use cases."
Finally, note that only the Enterprise tier supports a paywall for monetizing videos. In addition, we've heard reports that phone support for JW Player can result in wait times of more than two hours. That's an unacceptable delay when running a live event.
1. Kaltura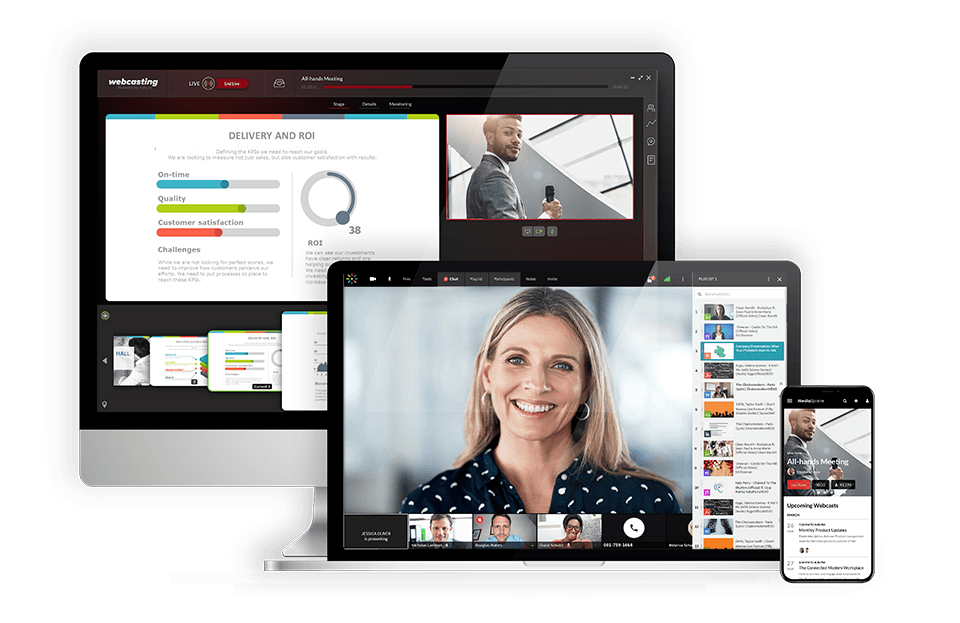 Now, let's move to our comparison of two JW Player alternatives. First up is Kaltura, which was founded in 2006 and is based in New York City. Today, Kaltura focuses on large users. These include enterprises, education, media companies, and OTT (Over The Top) television providers.
Kaltura video platforms (KMC and VPaaS)
Kaltura offers a wide range of video services. For the purposes of this review, we'll focus on two main offerings.
The first is called KMC, or Kaltura Management Console. KMC is a software package that allows users to upload, transcode, manage, live stream, monetize, and analyze video content.
This open-source package is available to users in two different ways. Organizations with enough server infrastructure can install this software on their own machines for free. This approach may reduce costs, and supports full customization of the source code. However, it does require ongoing maintenance, which increases technical overhead. KMC is also available as a cloud-hosted video services platform. This version of KMC is comparable to JW Live, but it offers many more features.
The second Kaltura offering is called VPaaS, or Video Platform as a Service. This platform revolves around API access to various Kaltura features. These include streaming, transcoding, hosting, and analytics.
Kaltura API
API access is one of the obvious strengths of the Kaltura platform. Both the KMC (paid accounts only) and the VPaaS platform include access to the Kaltura API ecosystem. This includes full API access, documentation, and code samples. It also offers mobile SDKs to speed development and client libraries for JS, Ruby, Python, PHP, and more.
Kaltura review
The main benefit of Kaltura is its wide range of features and extensibility. Besides the API, the platform also supports a wide range of plugins. These can add functionality for advertising, payments, analytics, and social networking.
However, the platform is extremely complex. On the plus side, users can change almost any option you want to customize. At the same time, this can also be a downside for some users–with complexity comes difficulty.
Additionally, it seems that the breadth of features means that Kaltura hasn't yet created the most polished platform. Compared to other platforms, Kaltura is not easy to use, especially for those new to live streaming.
Kaltura pricing
Pricing for Kaltura is different for each product. The VPaaS product uses a pay-as-you-go approach with monthly billing:
$0.17 per GB of bandwidth
$0.25 per GB of storage
$2.25 per GB of transcoding (output)
$0.11 per content entry managed
$0.001 per plays/streams
$0.55 per end-user tracked in analytics
$0.25 per minute of live streaming video
The VPaaS platform also offers bulk contracts billed annually.
Kaltura's KMC offering is free to install if you use your own hardware and hosting. However, the cloud-based installation is expensive. This offering costs $1000 per month or more and targets primarily large businesses.
That cost is quite expensive for a streaming services provider. Additional services like transcoding are costly as well. As such, Kaltura is best suited for large enterprises and other major institutions. In this way, it's similar to JW Player.
2. Dacast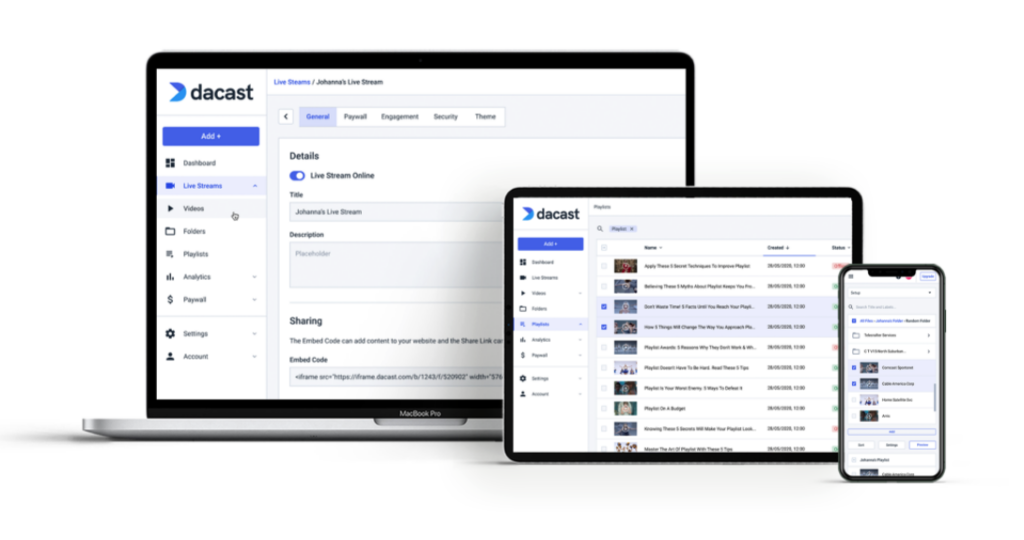 The final alternative that we'll consider in this article is our own streaming solutions, the Dacast SaaS platform. While we do think it is an ideal option for many users, it may not be the right fit for every broadcaster. Our goal here is to offer an honest comparison to provide you with the best possible information.
Dacast History and Evolution
Dacast was founded in 2010 after two years of development. Between our San Francisco-based office and an office in London, we've served more than 300,000 live streamers in dozens of countries around the world.
Dacast Video Platform
The services that Dacast offers revolve around live streaming and on-demand video hosting. In addition, we provide the same services for audio-only users, such as internet radio stations.
The Dacast online video platform is built around an online management platform. From this hub, you can upload and manage content and start live streams easily. Dacast delivers content via the top-tier live streaming CDNs (Content Delivery Networks).
Another great feature of the Dacast video platform is an integrated payment system. When users attempt to watch a monetized video or stream, they see a payment option directly in the video player window. This makes it easy to monetize, even when embedded on many external sites.
Dacast is also a white-label service. While JW Live and Kaltura are both white-label as well, many free platforms integrate corporate logos. This is true with live streaming on Facebook, YouTube, and other B2C (Business-to-consumer) social platforms.
After acquiring video hosting platform vzaar in early 2019, Dacast now also offers advanced video hosting features to its users. This service includes China video hosting for VOD content, secure video uploads, and more.
Dacast API details
For users looking to create custom solutions and integrate video services with existing workflows, an API is ideal. The Dacast video API uses the RESTful standard to allow access to all of the functions of the platform.
Our API access equips users with some powerful abilities. For example, some Dacast users resell the live streaming functionality they have purchased. These users can use the Dacast API to create an entire video hosting back-end. This relies on the Dacast infrastructure, but it is ultimately invisible to the end-user.
Other use cases for the API include coding custom apps including your video or audio content. There is also comprehensive documentation and a sandboxed testing environment available.
Using JW Player or Other Custom Video Players with Dacast
Since we've briefly discussed JW Player, let's mention the Dacast video player in this review of JW Player alternatives. The Dacast player includes both HTML5 functionalities, the latest and most versatile protocol. You can also customize the player to match the colors and branding of your site.
However, many users want more control. Using a custom video player like JW Player, Flowplayer, Video.js, jPlayer, and others is simple with Dacast. The choice is ultimately yours, and we're here to help with whichever option you choose.
Dacast's Top Features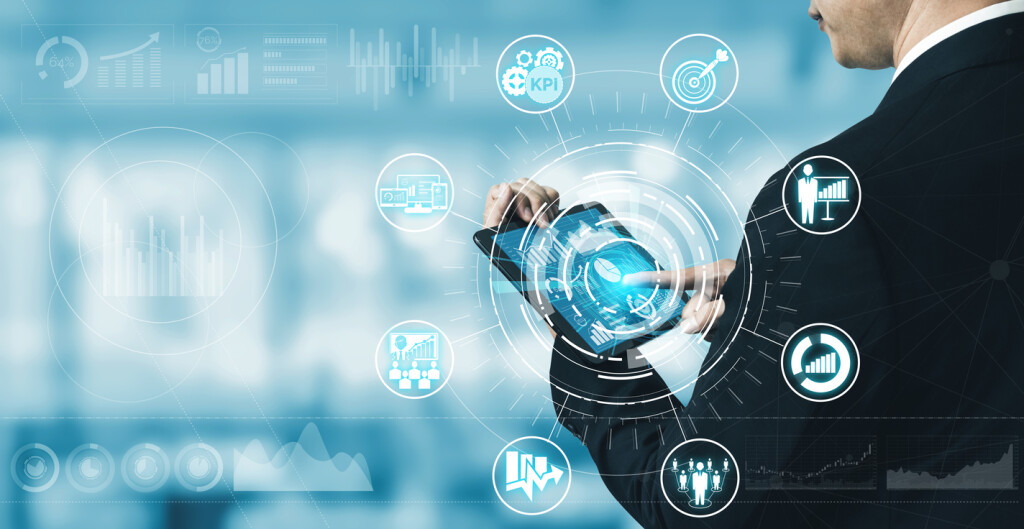 1. Live Streaming CDNs for Fast Content Delivery
The main attractions for Dacast fall under a number of different headers. As we mention above, Dacast uses a lightning-fast live streaming CDN. These top-tier CDNs use a network of servers around the world to deliver content from geographically close locations to users. This ensures low latency, fast delivery, and reduced buffering.
2. Advanced Video Hosting and Streaming
Second, the platform supports the most advanced video streaming and video hosting features. These include monetization, white-label service, geographic fencing, referrer restrictions, DRM, and social integrations. In addition, business-level users have the option for VOD China video hosting. Dacast offers all this at an affordable price. That makes Dacast highly competitive with other live streaming platforms on the market.
Finally, Dacast support options are extremely attractive. The service offers online 24/7 support (via phone for Pro and Premier users). Wait times on support calls are never more than a few minutes. That rapid response can be essential for live events, and it sets Dacast apart from other competitors.
Dacast Pricing
Compared to other platforms, Dacast offers very competitive pricing. In fact, it's one of the most cost-competitive in the entire video services marketplace. As mentioned above, we pride ourselves on offering high-end features at rates affordable for individuals and small to mid-sized businesses too.
Starter Plan: $39 per month:

1,000 GB of bandwidth
50 GB of storage

Event Plan: $63/month:

6 TB of bandwidth upfront
50 GB of storage

Scale Plan: $188/month:

24 TB of bandwidth per year
1 TB of storage
In addition, Dacast offers many features in its Starter Plan that competitors only offer at higher pricing plans, if at all.
Higher bandwidth options are available with custom plans.
Conclusion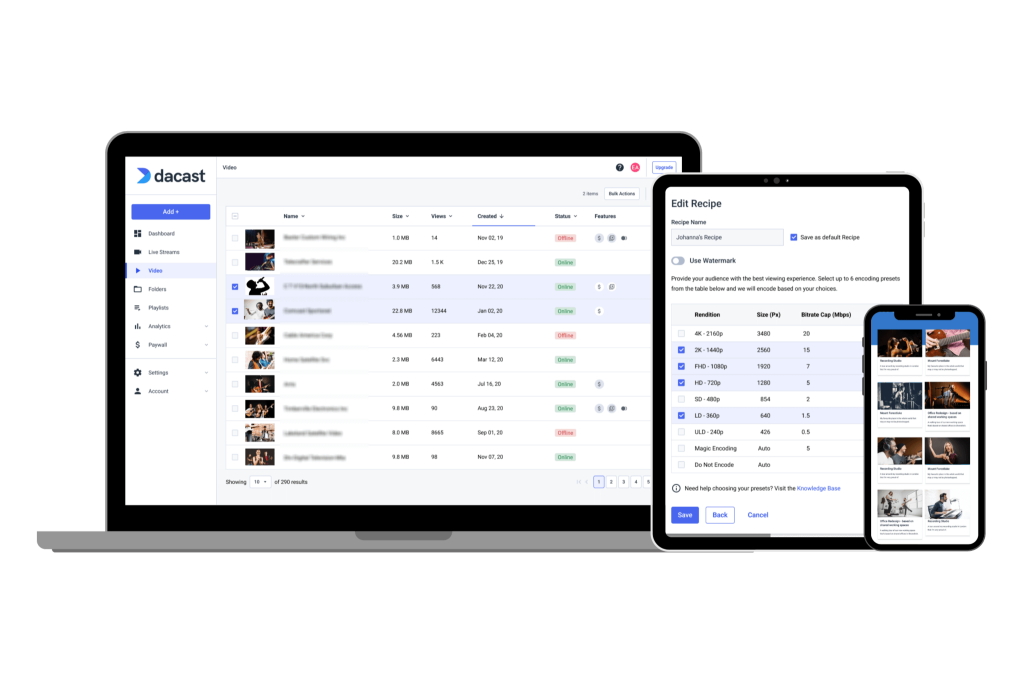 As you can see, JW Live is a solid video services platform. However, it does have some significant competition. Depending on the user and their needs, JW Player alternatives Dacast and Kaltura could be a superior choice for you. This series of articles has covered a number of other providers as well, so check out our blog for more comparisons.
We love to hear from our readers! Tell us what you think about JW Player or JW Player alternatives in the comment section below. For tips and updates on live streaming, join our LinkedIn group.
Of course, we do have some self-interest here! After reading this comparison, we hope you'll give Dacast a try. We offer a 14-day free trial that allows you to test all our live streaming and video hosting capabilities. Ready to give it a try (no credit card required)? Just click the button below to start streaming in a matter of minutes.
As always, thanks for reading, and good luck with choosing the right streaming platform for you!
Note to our readers: we've updated this article with current information as of November 2020.