Top Benefits of Video Ad Monetization—And How to Get Started
In recent years, more and more businesses have chosen to monetize their videos via advertising. This is especially common for media and entertainment companies. It's a smart move! Video ad monetization on OTT content distributed via smart TVs alone is expected to hit $44.2 billion by 2022.
Given this growing trend, this blog post focuses on video ad monetization for broadcasters. In particular, we'll discuss the top three benefits of this practice: how to drive revenue, reach every device, and maximize your audience base. Then, we'll turn to our review of how to get started with video ads. Along the way, we'll also cover related topics, including tracking revenue and which video servers are best in 2020.
Are you ready to dive into video ad monetization? Let's get started!
Table of Contents
Benefits of Video Ad Monetization

How to Get Started With Video Ad Monetization

Conclusion
Benefits of Video Ad Monetization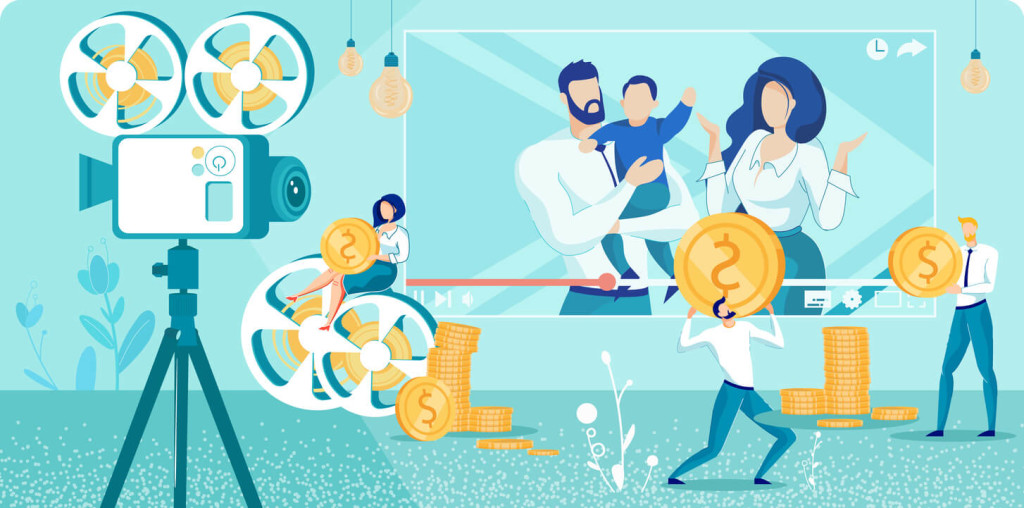 Let's dive right in with the three main benefits of video ad monetization. First up is the most obvious benefit: increased revenue.
1. Drive Revenue
Video advertising can drive significant revenue for businesses. Digital ad spending continues to rise overall. According to a Digital TV Research report, advertising revenue for videos will reach $47 billion by 2023. Yes, you read that correctly: $47 billion! That represents a huge pool of money that's up for grabs.
Businesses that get involved in video ad monetization are finding it pays dividends. Specifically, companies that use video grow revenue 49 percent faster than non-video users. Therefore, the first and most important benefit of video ad monetization is to drive significant income.
2. Reach Every Device
The second major benefit of video advertising is the ability to reach every viewer's device. When you monetize via a subscription or pay-per-view paywall, this presents a barrier to users before they can watch your content. And viewers are less likely to pay via a mobile device than via a desktop.
In 2018, 2.38 billion people streamed or downloaded video content across all devices. More than three-quarters of these viewers used a mobile device. And those numbers are still climbing today. The younger generation, as you likely know, strongly prefers mobile devices. In fact, millennials are most likely to watch live video on a smartphone (56%) or a tablet (44%).
So what happens when you combine these two trends? In short, it becomes clear that advertising—not pay per view, not subscriptions—is the best way to reach the biggest audience using any device. When combined with a compatible video player, video ad monetization is the best option for mobile video businesses.
3. Maximize Your Audience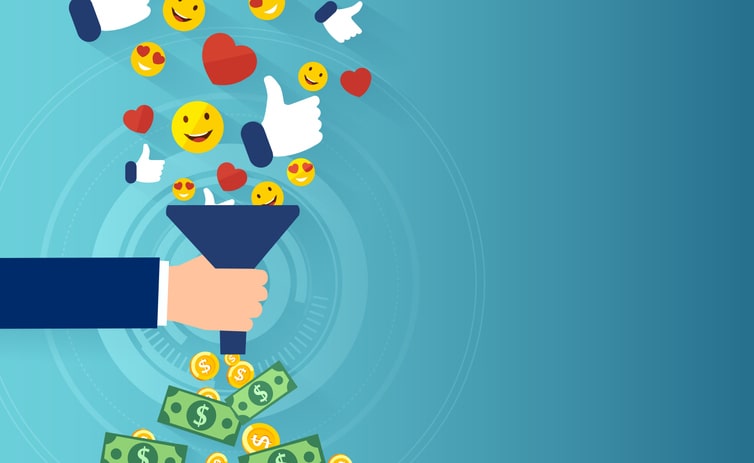 The third benefit of video advertising is that it helps to maximize your audience. We already covered some of this in the previous section. However, there is much more to consider! According to one user survey, more than half (52 percent) of people prefer ad-supported free content. That's a significant preference to take into account.
There is another important factor to consider here. More than 69% of U.S. households subscribe to at least one OTT service. Furthermore, a full 38% subscribe to two or more. However, one side effect of this growing trend is the rise of so-called "subscription fatigue."
According to a global survey from Apester, 60.1% of people are tired of trying to compare so many streaming solutions. More than 20% of people don't know much at all about upcoming services. And only 16.5% say it makes sense to have so many competing services. "We have fast come to the point of excessive options in the OTT space both globally and locally," confirms Varun Duggirala, Content Chief & Co-founder of The Glitch.
This "subscription fatigue" is increasingly a problem. However, it's also driving increased innovation in terms of OTT trends in the monetization industry. Providers are increasingly turning towards pay-per-view and advertising monetization as alternatives to subscription monetization.
Finally, we should mention that ad revenue is dependent on maximizing views. The more views on your video ads, the more income you can generate. In other words, this is an interdependent issue. Ads help maximize views by reducing barriers to viewing, and more views improve the effectiveness of your ads. It's a positive feedback loop.
How to Get Started With Video Ad Monetization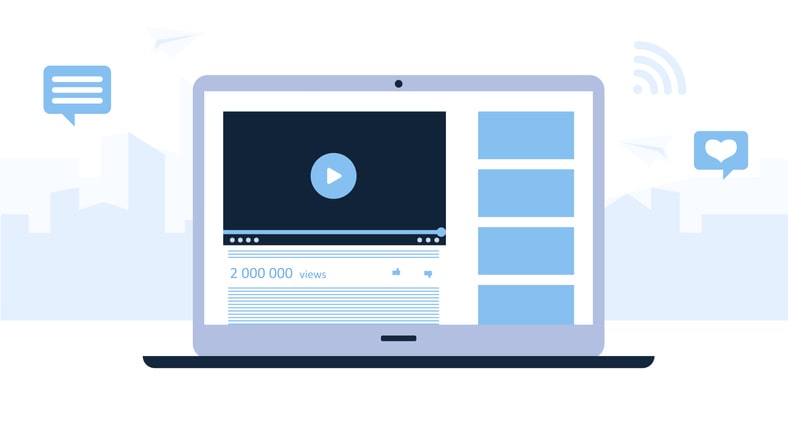 Alright, so we've covered three of the main benefits of video ad monetization. Let's move on to the second section of this article. In this portion, we'll discuss how to get started with video ad monetization. Once again, we'll split this into three main elements.
1. Set Up Your Ad Server
The first step in setting up advertising for your videos is connecting with an ad server or ad network. An ad network is a company that connects businesses with places that will run their ads. Certain ad networks specialize in particular types of content; others partner with certain kinds of organizations.
Here are a few of the most popular video ad networks on the market today:
2. Insert Ads Into Your Videos
Once you've made a connection with an ad server, you can easily insert ads into your videos. When using an online video platform such as Dacast, inserting ads is as simple as a few clicks. Video ads today use open standards like VAST and VPAID to ensure they're compatible as widely as possible. This ensures your video ads will playback on any browser and any device.
Lastly, let's review a third and final step to achieving video ad monetization success.
3. Track Profits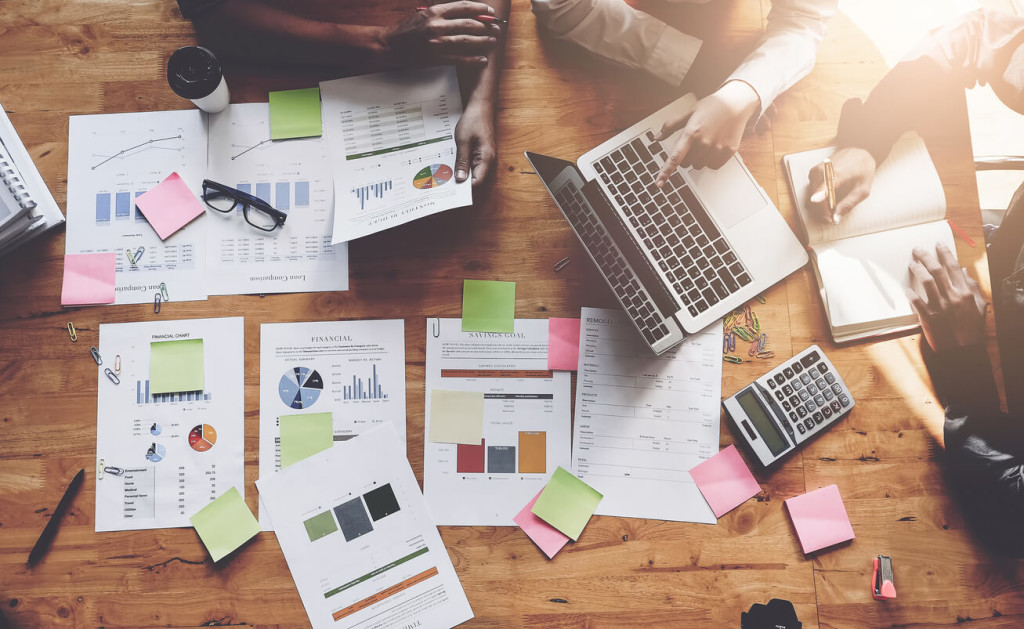 The final step in implementing video ad monetization is to track your profits. Whichever ad network you choose will offer some kind of reporting tools to assist with this step. Additionally, you can gain insights from video analytics built into a professional OVP (online video platform). Analytics data can help you:
Identify your best- and worst-performing content
Correlate views with ad revenues
Locate your audience geographically
Determine best dates and times to release content
Calculate bandwidth usage
Find out which devices are most popular among your audience
This data can then be used to help you make business, funding, and content decisions moving forward. This is known as "actionable insights," and it's the main goal of an analytics platform.
According to Brent Dykes at Forbes, there is a difference between data, information, and insights: "Data is the raw and unprocessed facts…usually in the form of numbers and text […]. Information is prepared data that has been processed, aggregated, and organized into a more human-friendly format that provides more context. Insights are generated by analyzing information and drawing conclusions. Both data and information set the stage for the discovery of insights that can then influence decisions and drive change…Actionable insights sit at the apex of your data pyramid."
Conclusion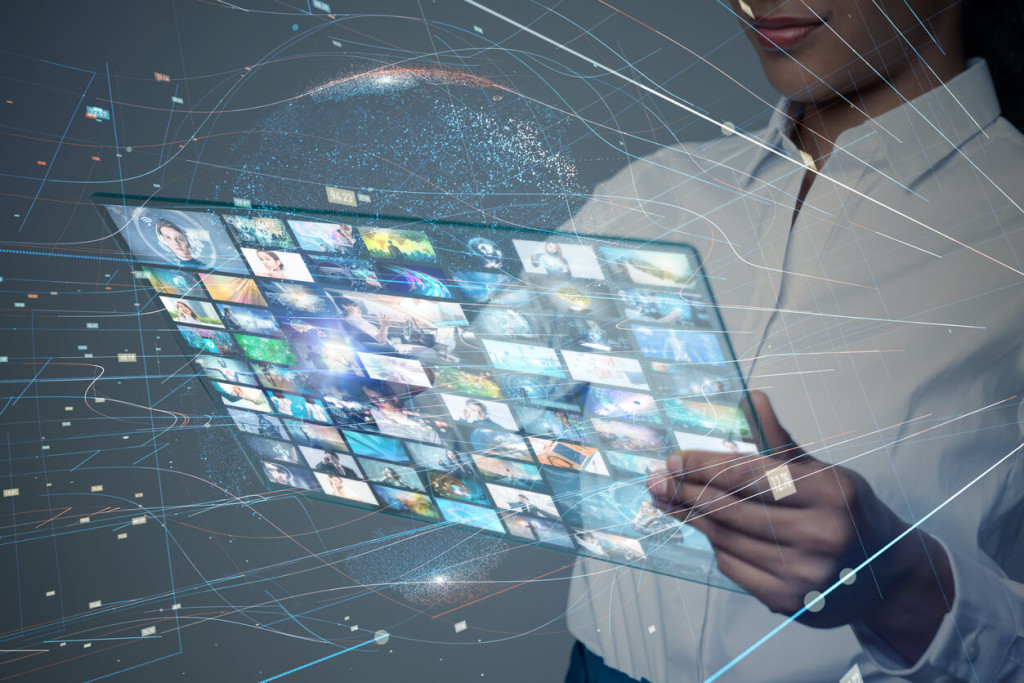 In this blog post, we've introduced you to online video ad monetization. We've covered the benefits of video ads, and how to get started. The next step? You're ready to do it yourself – to launch your own OTT on demand video platform! Advertising is driving major revenue for various OTT businesses today. And with the right video marketing tools, your business can be a part of that movement.
If you're in the market for a video platform, we hope you'll consider Dacast's streaming solutions. We include standards-compliant video advertising tools, analytics, and much more. Furthermore, don't hesitate to contact our support team directly to discuss your specific needs. We're here to help and can walk you through any technical questions you may have. We also offer a 14-day free trial of Dacast, with no credit card required.
Thanks for reading! Don't forget to leave your questions and feedback about video ad monetization in the comment section below. We love to hear from our readers, and we'll get back to you as soon as we can.
Finally, for more regular tips on live streaming, as well as exclusive offers, you can join our LinkedIn group.