Yes, you can rename your HTML5 live channel at any time without altering the embed code. This means that even if you change the name of the HTML5 live channel, your video player will still work as normal anywhere you've embedded it.
To rename your channel, navigate to the specific video, and find the "Title" field. Modify as you please and click "Save" as shown below: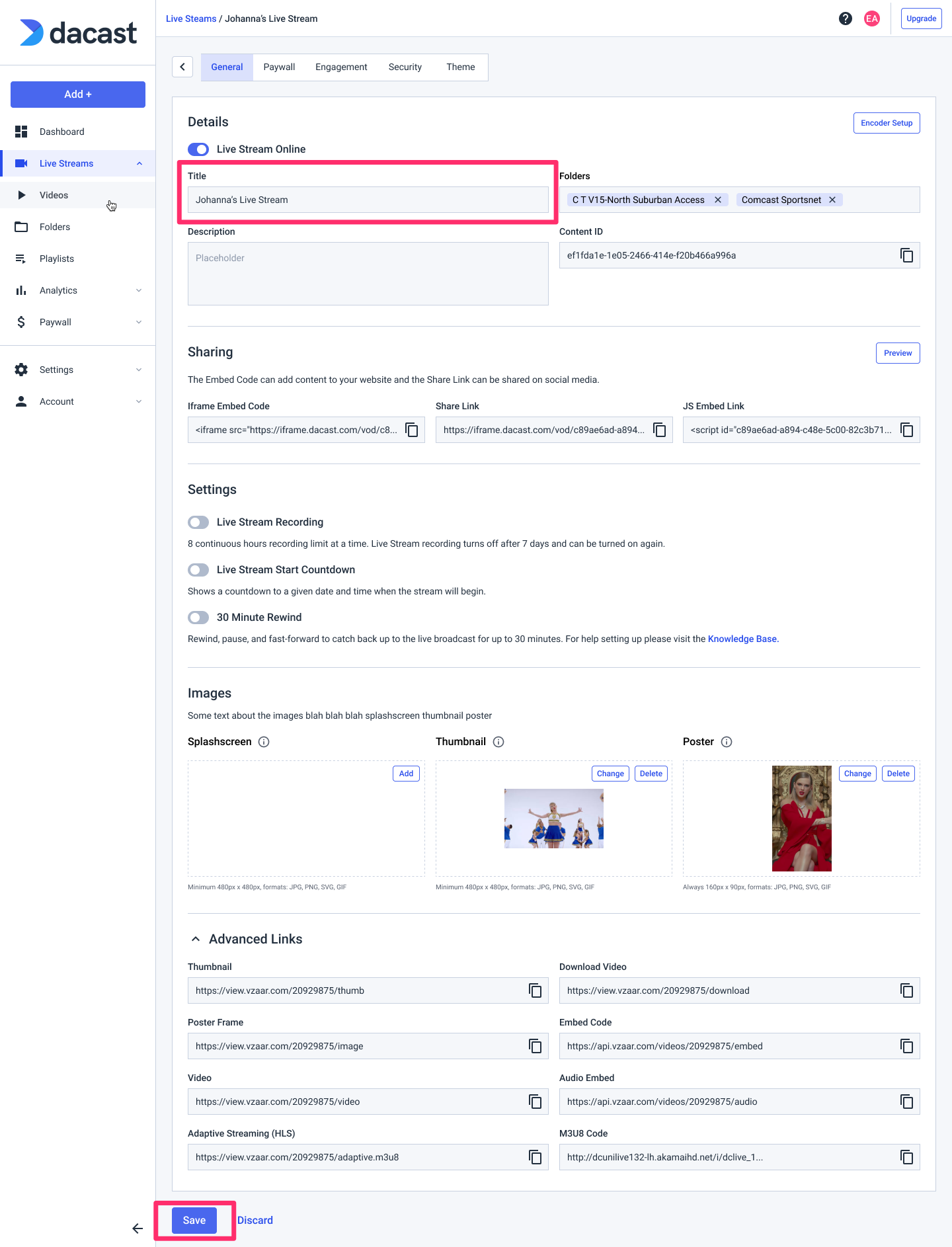 The changes will only appear on your viewers' end once they reload the player. In other words, if they started watching before the change, they will not see the new name until they reload the player.
Additional Resources