If you are using a PVI VeCASTER PRO hardware encoder, here's how to connect to Dacast by inputting the PVI VeCASTER PRO credentials into the RTMP PUBLISH URL field:
In your Dacast account, click on your live stream and then click on the 'Encoder Setup' button on the top right of the page:

In the window keep the "Generic RTMP Encoder" selected in the RTMP Encoders field.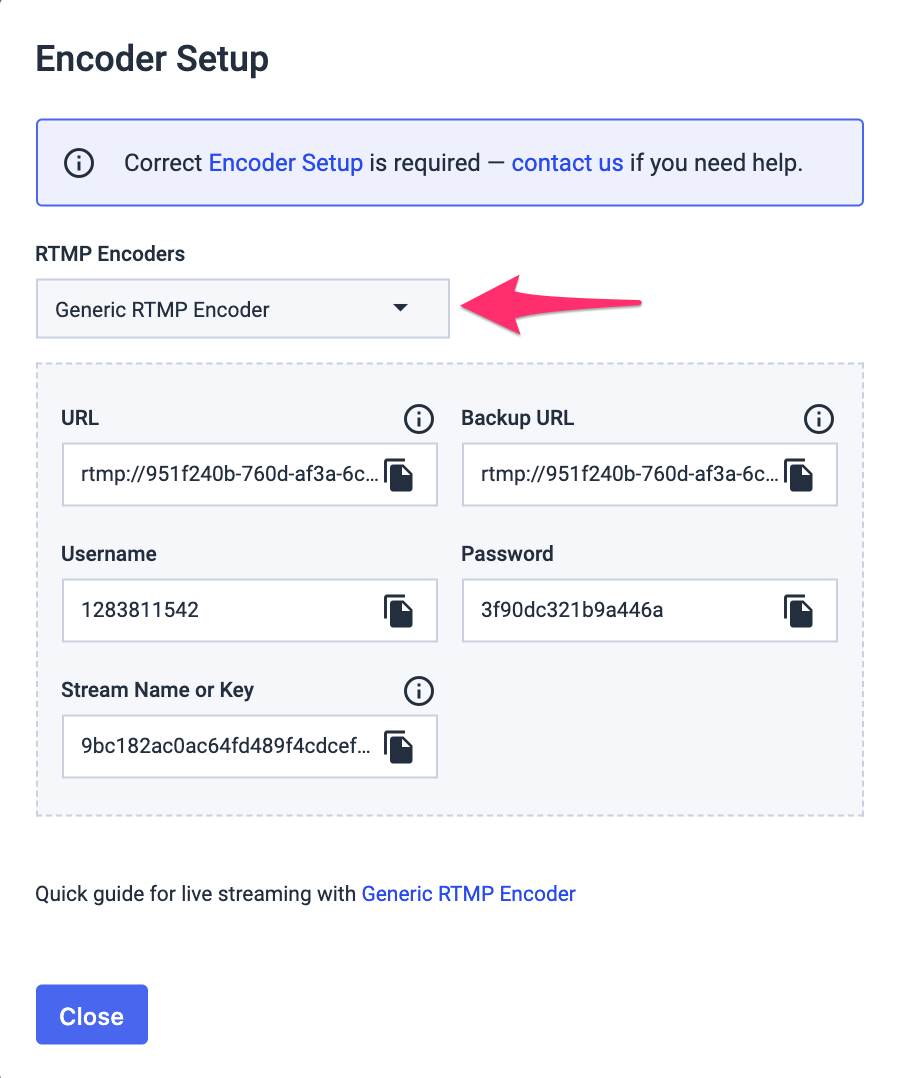 3. Input the credentials you see on the 'Encoder Setup' window by copying and pasting the corresponding fields into the RTMP PUBLISH URL field in the format below:
rtmp://Username:Password@URL(remove the rtmp:// from the URL)/StreamName
Any questions or need help/access to this feature? Please contact us. Not yet a Dacast user, and interested in trying Dacast risk-free for 14 days? Sign up today to get started.