Introducing the Dacast's New HTML5 Player Framework
As you may have heard, earlier this year, Dacast and vzaar merged in order to provide the best possible streaming experience for all of our customers. Since then, we have been working hard to combine the best Dacast and vzaar features into one unified platform.
Today, we are excited to announce our new HTML5 player framework! We have partnered with THEOplayer, a leader video player technology, in order to give all of our customers a player with the best speed and functionality.
Here is everything you need to know about the New Player Framework:
What does the new player look like?
The new player will look like this: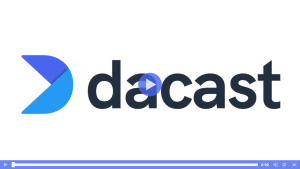 We have also updated the playlist design: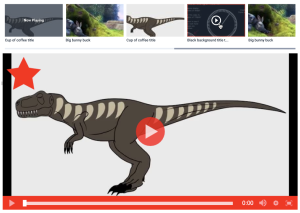 Will I still be able to access all the features of the old player?
Yes, you can use all of the previous features, there will be no changes to the behavior or feature functionality of the player. There's also no extra configuration that you need to do in order to use these features in the new HTML5 player.
Do I need to update my embed codes?
No, Dacast will update all of your embed codes automatically! If there is an issue with your embed codes, please reach out to our Support Team.
Will there be any changes to the way I access the API?
No. All API calls will remain the same in the new HTML5 player, therefore, you will not need to do any extra configuration on your end. If you were previously a vzaar advanced VOD only customer, you will now be able to use all of the Dacast API calls here.
Can I switch back to the old player?
Yes, if you need to be switched back to our old player for whatever reason, please reach out to our Support Team and they will switch you back to the old player.