We understand how tedious it is to individually upload dozens of files one at a time. Let our Google Drive bulk video upload tool save that hassle for you. 
This feature allows customers who have plans with this feature to upload a large number of files or one or more single large-sized video files hosted on Google Drive. 
Go to Upload Video and select Google Drive.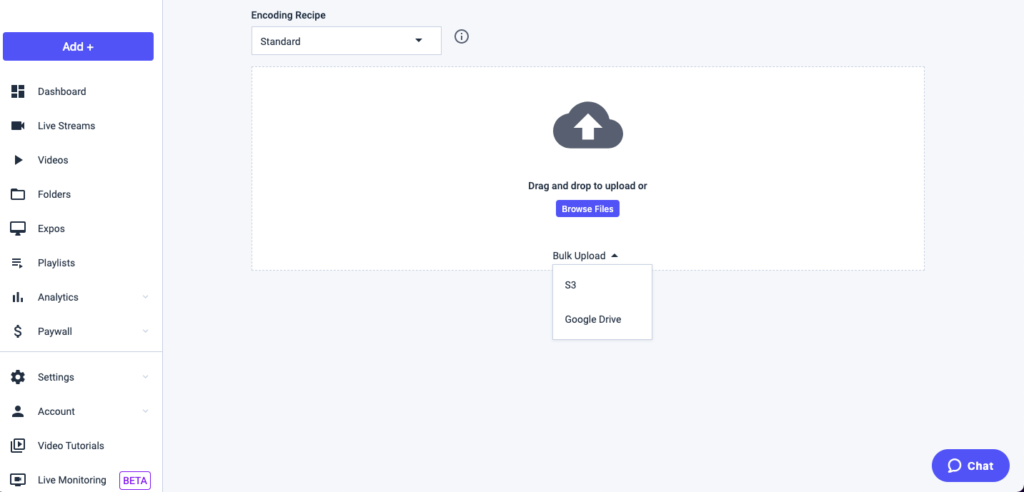 2. Select your Google account.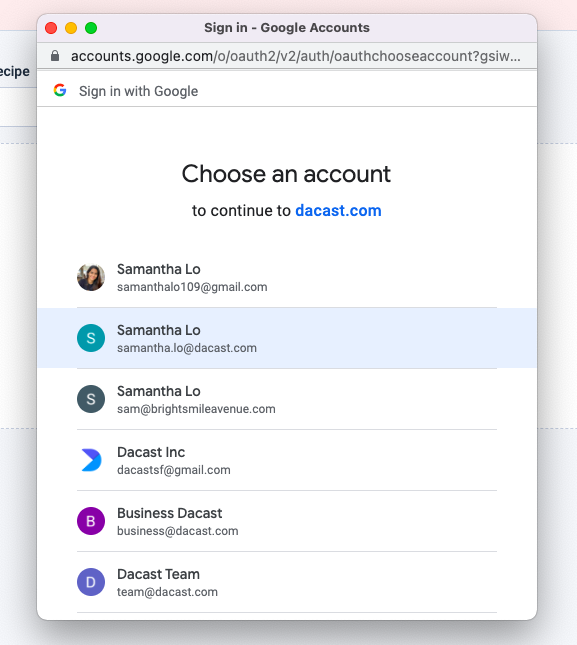 3. If you want to upload an entire folder of videos, click the desired folder, and then select.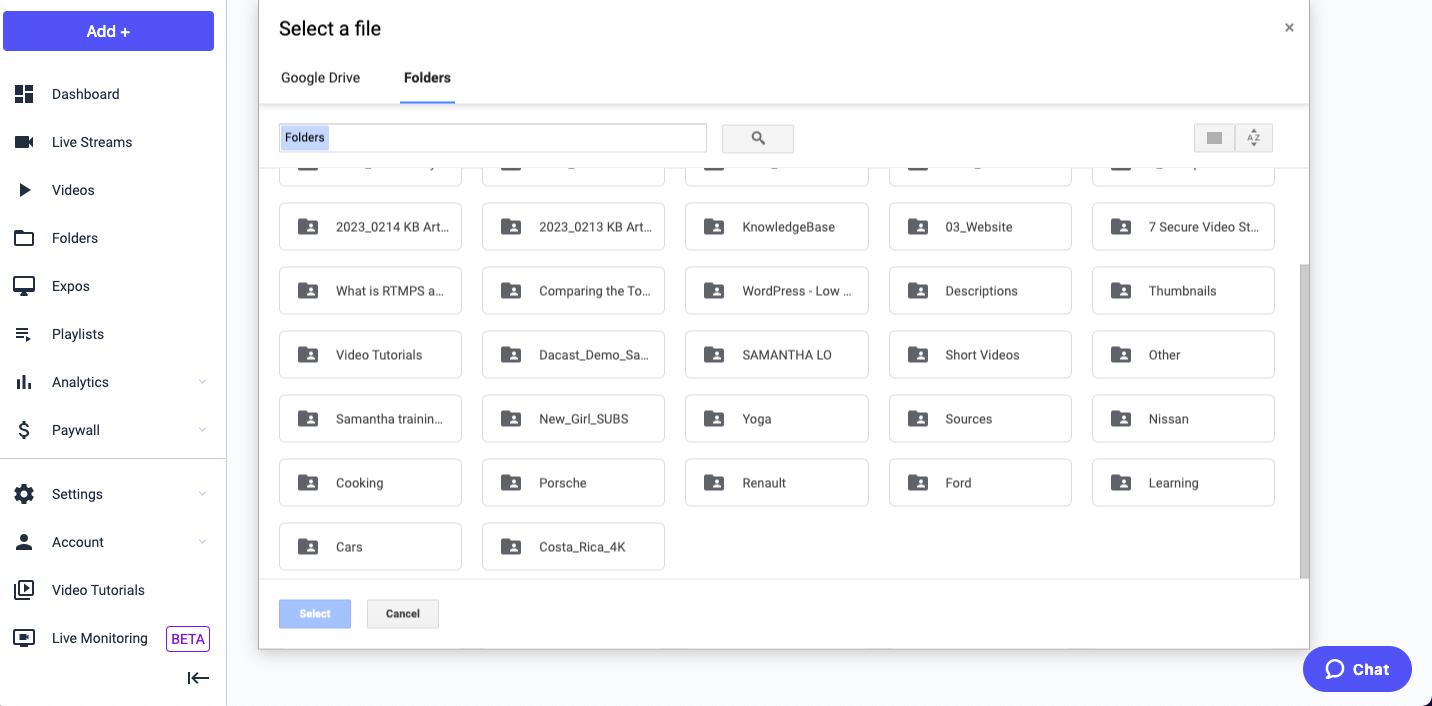 4. If you want to upload multiple videos within a file, double click the file name, hold the Command button and click the files you would like to transfer. Then click select.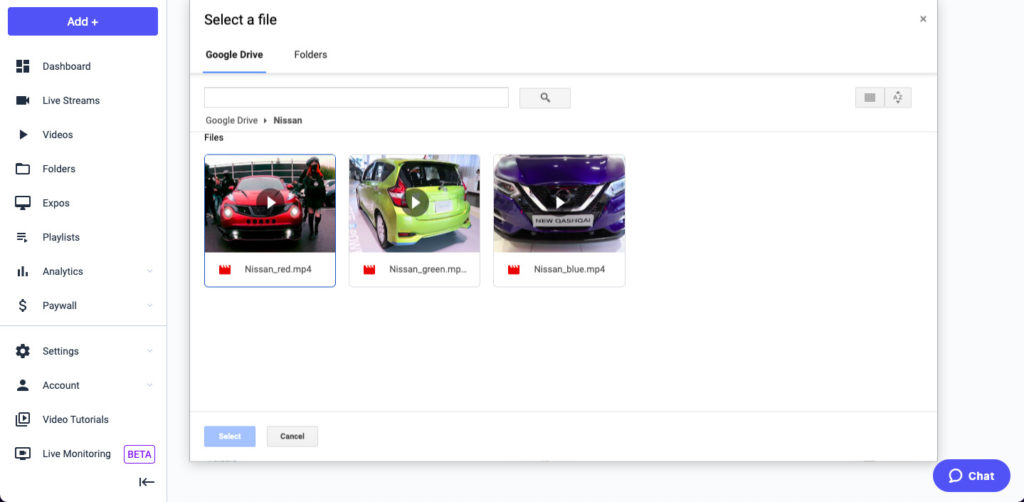 5. You will get an email notification as soon as your files are uploaded.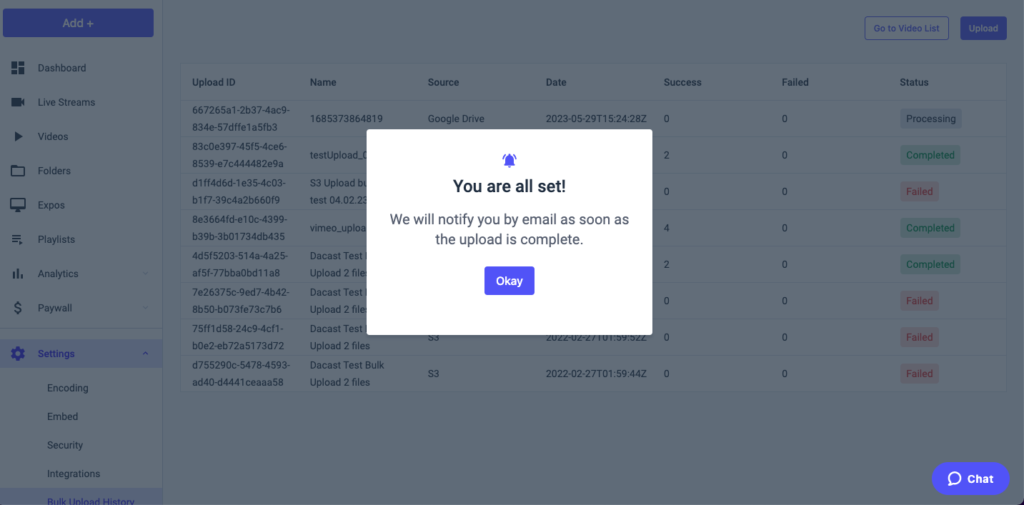 Not yet a Dacast user, and interested in trying Dacast risk-free for 14 days? Sign up today to get started.