There are two places to upload a logo to add a watermark to a video in your Dacast account. One is global (company), and one is on a per-channel/file basis.
Company Logo
The Company logo/Global logo can be uploaded, deleted, or changed through clicking "Account" then "Company" when the dropdown menu appears.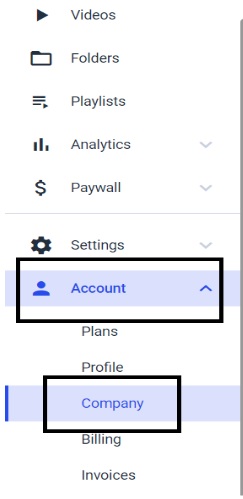 Clicking "Company" will lead you to this page: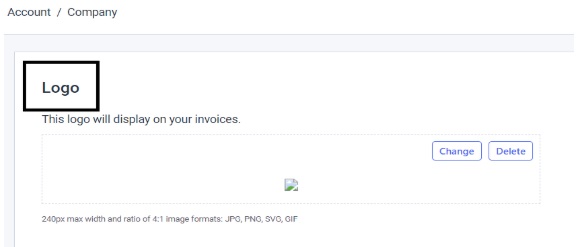 To upload, click "Change", and browse for a picture file on your computer. Although square images are the best, other sizes can be used.
Images can have transparent elements (e.g. PNG or GIF). JPG and SVG are also allowed.
Live Channel and Video On Demand Logo
You also have the ability to upload a unique logo for content on all live channels and video-on-demand content. This is found under the "General" tab for both types of content.
Now under Images, click "Add" to add a new logo. If a logo is already uploaded, it will display an image. If you have uploaded a logo under "Company Profil," that will be used as the "default" logo here unless a new one is uploaded.
This logo can be used for video watermarks depending on how the player theme is set up.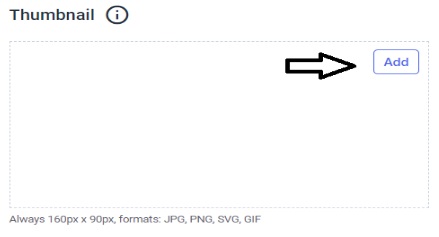 Configuring the Watermark
One of the options is to choose what type of image you want as a video watermark which will then be encoded in the video itself. This option is only available for VOD.
Adding a watermark is a way for you to not only personalize your video but prevent any sort of plagiarism as well.
Click "Settings" then "Encoding." This will take you to the "Encoding Recipes" page. Once you're there, please click on "Create Recipe" as shown on the image below.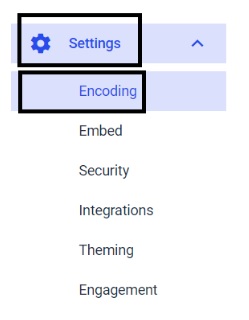 Clicking on "Create Recipe" not only allows you to choose your desired preset but will give you access to add a video watermark, as well.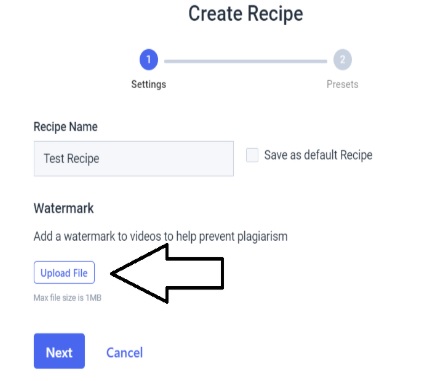 Once a file has been uploaded, the filename will appear in addition to options to adjust the watermark positioning.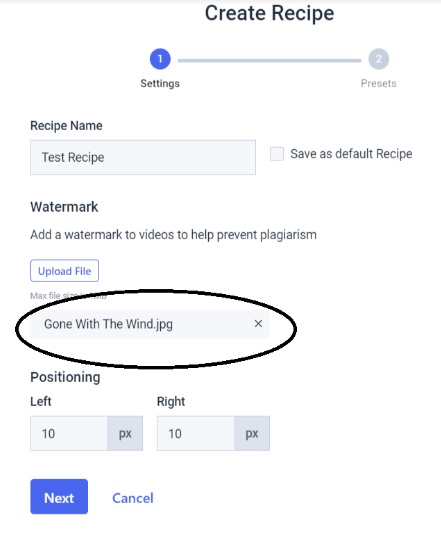 Please click on "Next", then "Save" on the next page if you are satisfied with the presets and watermark you choose.
Why Am I Seeing the Dacast Logo on My Contents?
By default, free trial accounts have the Dacast logo (watermark) shown on their contents, this will automatically be removed when you switch to a paid plan.
Please contact our sales team to have the Dacast logo (watermark) disabled from your account if you have a free trial account.
Not yet a Dacast user, and interested in trying Dacast risk-free for 14 days? Sign up today to get started.
Additional Resources