3 Must-Have Features for an OTT Streaming Solution
The days of cabled TV are coming to an end. Increasingly, people want to access their content at any time, in any location, and on any device. Cord-cutting is increasing as Over-The-Top (OTT) content continues to dominate the media and entertainment world. This blog will look at the OTT streaming solution topic.
More and more media is being distributed via IP networks. In fact, some industry leaders are advocating that we stop differentiating between OTT and broadcast TV entirely. We are facing a future in which all TV is distributed via OTT.
Global OTT subscriptions are expected to hit 473 million in 2018, an 18 percent growth from 2017. Other numbers are similarly stunning. By 2021, the live video streaming industry could reach $70.05 billion and is expected to top $83.4 billion by the following year.
With numbers like that, it's no wonder OTT is a hot industry.
Essential OTT streaming solution features
Everyone knows that an OTT streaming solution needs certain features. These include affordable bandwidth costs, a robust Content Distribution Network, and support for monetization tools. We've covered all these topics in the past.
However, that's not all that an OTT streaming solution needs. This article will cover three essential but relatively little-known features that are essential for OTT video businesses. Those features are: support for live captions, ad insertion support, and access to a video API.
Key feature #1: Live captions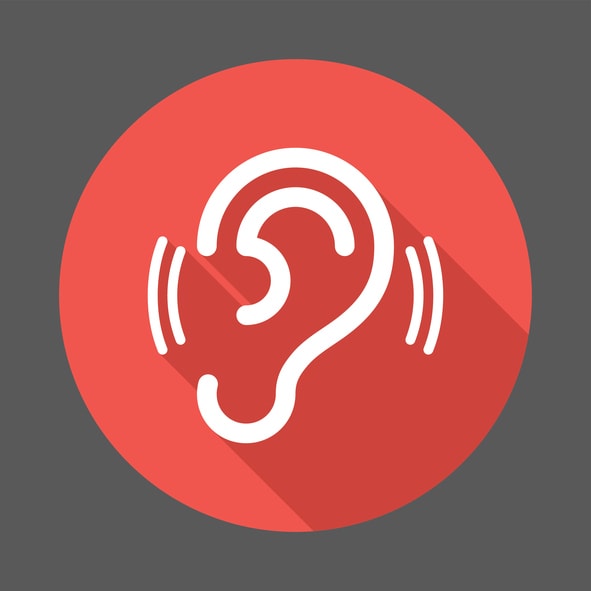 Captions, for those who don't know, refers to the broadcast of text subtitles as part of video broadcast to assist the deaf and hard of hearing in viewing a given program. Captions are also often relied upon by people who are learning a new language, and by those who simply like to watch a video with the volume muted.
Including captions in broadcasts may be a legal requirement for some broadcasts. Beyond the law, around 5 percent of the global population is deaf or hard of hearing. Accessing these users requires closed captioning, which makes it a smart business decision.
Some online video platforms support closed captions. Others offer only limited support or don't support captions at all.
How to use live captions
Closed captions are governed by a set of universal standards. This helps assures that all types of users can view content without glitches or proprietary issues. For streaming live video, there are two standards that are mostly used. CEA-608 (also known as Line 21), and CEA-708 (the latest standard for digital television).
Let's use the Dacast online video platform as an example. Dacast's latest default video player supports captioning via either CEA-608 or CEA-708. Please note that broadcasters will need to set up their own infrastructure for inserting the closed captions into a video stream.
Cloud captioning services are available to facilitate the live captioning process.
Once set up, the Dacast video player will then provide viewers with a "cc" button to turn on or off closed captioning.
Key feature #2: Ad insertion
The second key feature we'd like to highlight here for an OTT streaming solution is the insertion of advertisements into your live streams. As online video grows in popularity, advertising is becoming a dominant monetization model.
By the third quarter of 2015, year-over-year ad views had increased 113 % for live video. Digital video made up more than $9 billion in advertising revenue in 2016. However, there is still much more growing to be had. In 2016, analysts estimated that mobile video ad revenue alone represented a $16 billion revenue opportunity in the US alone.
For OTT platforms, ads are a compelling way to monetize some or all of your content, and to be part of the meteoric growth in advertising revenue.
How to insert ads into a video stream
Some video streaming platforms allow you to insert advertising only indirectly. However, OTT platforms generally need a faster and easier way to insert ads quickly and start generating income.
Once again, we can use Dacast as an example here. To insert ads into a given video, you can now simply visit the "Publish Settings" for that video and paste an ad URL. Our platform supports pre-roll ads from any VAST 2, VAST 3, VPAID, VMAP, or Double Click ad network or ad server.
Users can also "batch apply" this process to multiple videos at once. To learn more about the process, check out our support article here.
Key feature #3: video API
The third and final key feature we'll highlight here for an OTT streaming solution is support for a video API. The term API stands for "Application Programming Interface." An API is like a shorthand language that allows you to easily build new applications that interface with an online video platform.
For OTT businesses, this can be an essential feature. It allows you to quickly and easily create new web applications, mobile apps, video portals, and more. Then, you can quickly populate these apps with your video content. Additionally, you can automate the whole process as well.
This allows you to rapidly develop professional platforms based on the robust video serving and technical infrastructure of an online video platform. As Louis Columbus said,  "The greatest revenue potential [APIs] provide is removing barriers to growing revenue by integrating platforms and apps so organizations can quickly launch new business models and scale fast."
How to use a video API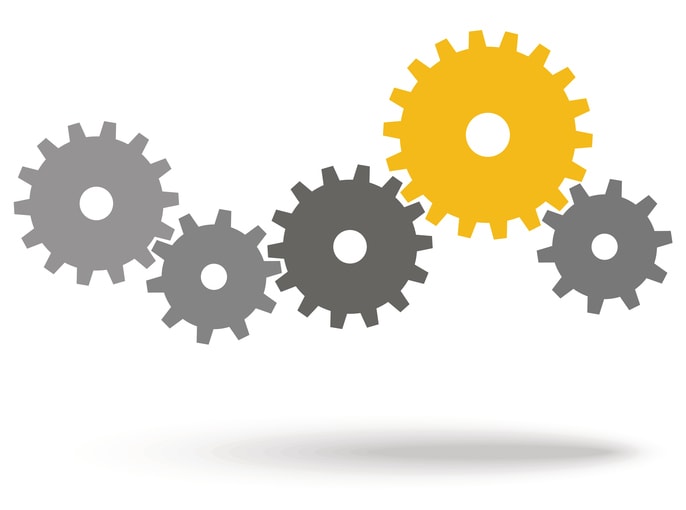 Using a video API is relatively simple. Still, it is a process that may prove challenging for non-software developers and coders. It involves learning a simple, human-readable syntax to be able to send commands and parse data from the video platform.
Once again, we can use the example of Dacast. Dacast provides a video content management API and a player API allowing you to enable your business with video, enhance your mobile apps, or even build your own video content management system. Our video APIs come with strong documentation and code examples easy for professional broadcasters and enterprises to use.
As a RESTful JSON API, broadcasters can access it easily from any suitable server using any programming language. To learn more, check out the Dacast video API documentation here.
The booming OTT video industry
We've already covered many of the ways in which the OTT industry is experiencing rapid growth. Here's one more: global OTT subscriptions are expected to hit 473 million in 2018, an 18 percent growth from 2017.
Whatever metric you look at tells the same story. The number of OTT subscriptions is increasing, revenues are growing, and the average watch time is high and rising. It's a great time to be investing in the OTT video. But turning your investment into sustained success requires the right tools.
Conclusion
Succeeding in the OTT industry requires a good business strategy and the technology to support it. This includes a robust OTT streaming solution. Does your streaming solution offer the features necessary for success in this industry?
As we stated in the introduction, we've covered many OTT-related topics in the past. We've highlighted the importance of a robust Content Distribution Network. Also, we've talked about analytics. And of course, we've gone over many other topics. However, the three features we've covered here are important and discussed less often. With these three features, an OTT streaming solution is suitable for professional use.
If you're looking for a platform that supports these features, and more, you may want to check out Dacast. We offer a white-label video hosting and live streaming platform and a 14-day free trial (no credit card required)! That way, you can test out all the features before making a commitment. We'd love to help you start streaming live today!
Do you have further questions or comments about these software applications? We'd love to hear from you in the comment section below. For regular live streaming tips and exclusive offers, you can join the Dacast LinkedIn group.