You can integrate a wide variety of ad servers and ad networks directly with your Dacast video player. Simply use your server or ad network account credentials and set this up in your Dacast account
This is made possible by player API.
Compatibility
Dacast's default player supports Pre-Roll ads using any VAST 2 and VAST 3, VPAID, VMAP ad networks and ad servers (as well as Double Click).
You can directly insert ad link using the account dashboard, and your embedded player will automatically include the new ads
How to Use Ad Insertion on Your Account
STEP 1: Click on the "Engagement" tab for the content of your choice. You will be redirected to the interactions page, where the ads can be edited and placed. Follow the steps on the illustration below.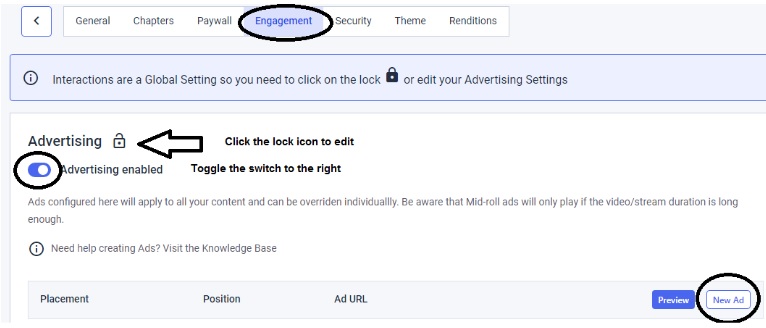 STEP 2: Clicking on the "New Ad" button at the bottom right will give you the option to add the ad URL from your ad server or ad network. You can also select the placement of your ads within your video content (Pre-roll/Mid-roll, Post Roll). Click "Save" afterwards: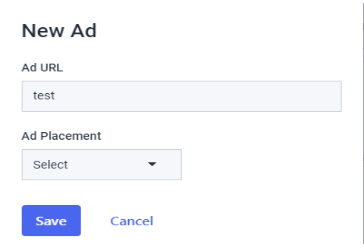 STEP 3: Once you have done so, you can click on the "Preview" button to make sure the ad has been inserted correctly.
If an error has occurred, you will see an error message on the preview as shown below:

Tip: If you are having issues, clear your cached image and files.
Any questions or need help with this feature? Please contact us.
Not yet a Dacast user, and interested in trying Dacast risk-free for 14 days? Sign up today to get started.
Additional Resources