At Dacast, we offer three main video streaming plans in addition to custom options for high-volume broadcasters.  Here are the pricing details for each of our plans: 
Starter: $39/month but billed annually at $468 (no monthly starter plans available)

Event: $63/month but billed annually at $750 (no monthly event plans available)

Scale: $165/month when billed annually at $1980  $250/month when billed month-to-month
Note: We offer our plans priced in USD, EUR, GBP and 4 other currencies so you can pay in the currency of your choice.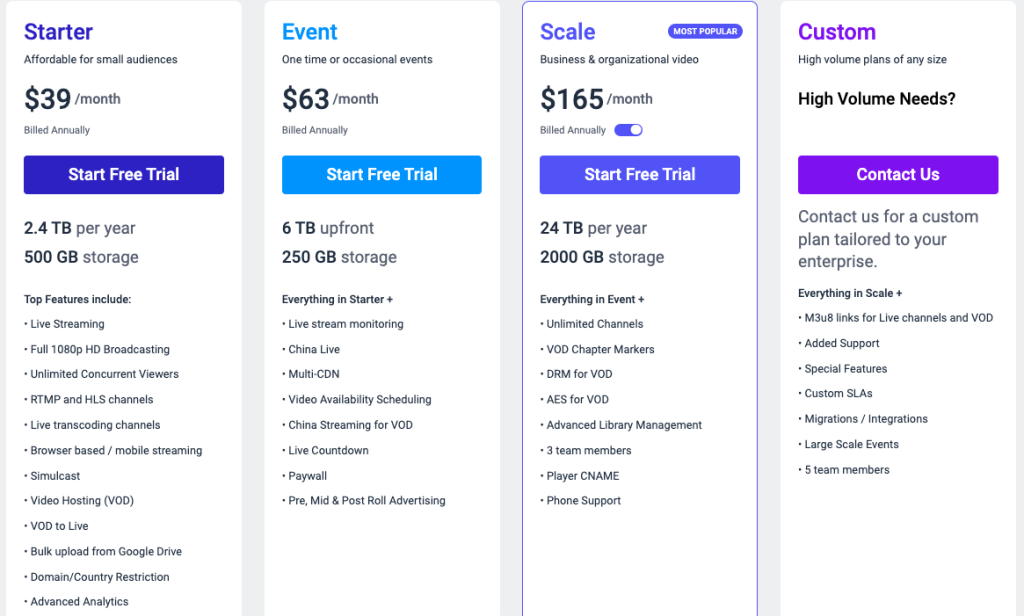 As you can see, the Starter and Event plans are billed entirely upfront for the total amount. For example, if you purchase the Starter plan, you will be billed $468 for 12 months of service from that date. You can purchase those plans or review the different features available on each one directly from our pricing page.
Also, if you have higher volume broadcasting needs or want to discuss with a representative before committing, you can contact us at any time to help you build a custom plan that fits your enterprise needs. Under the pricing page, you will also find our calculator. Feel free to crunch some numbers with it to help you see the recommended plan based on your streaming needs: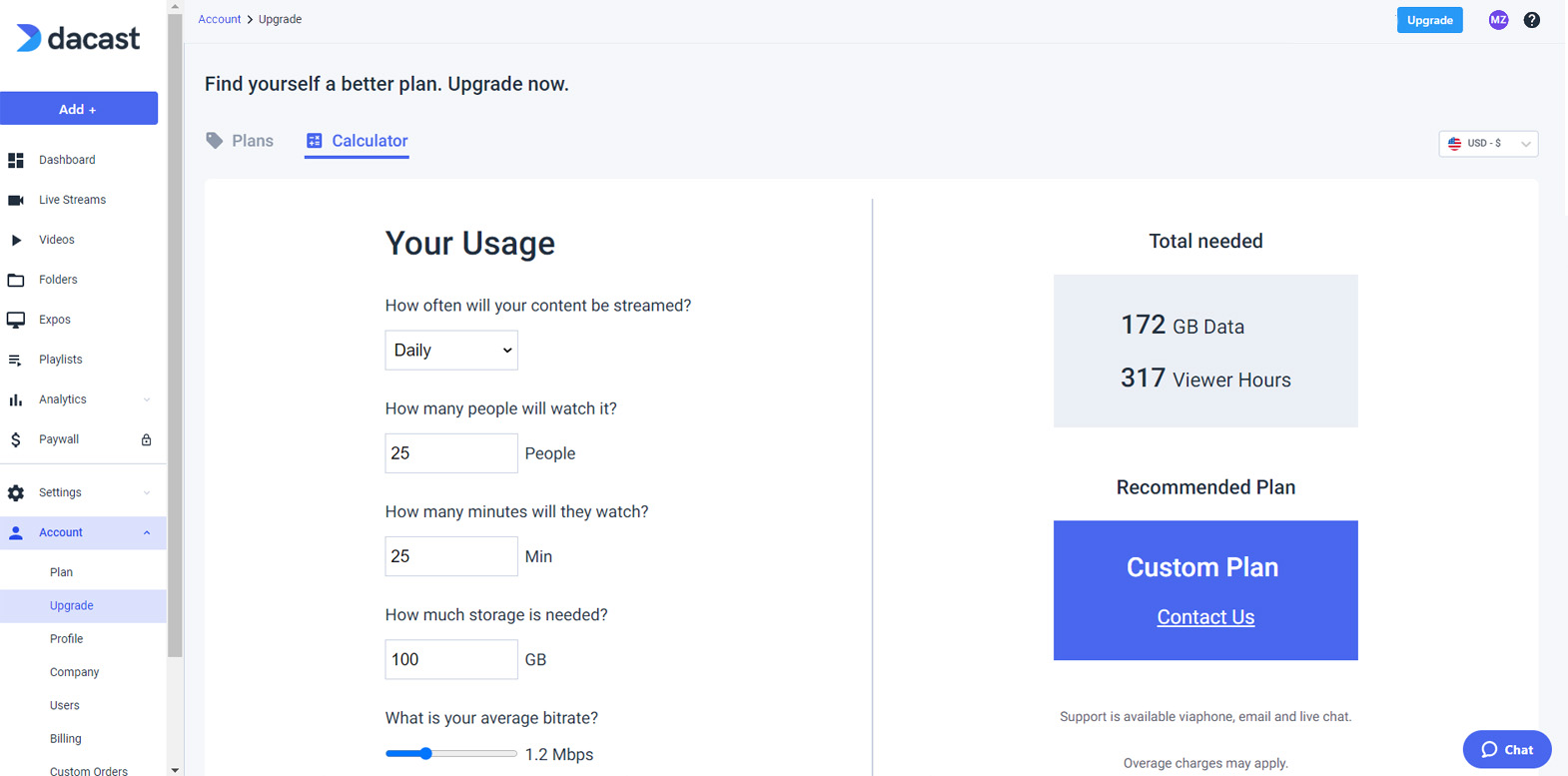 How does Dacast charge my account?
Your subscription will automatically renew at the standard pricing and cadence unless you cancel before the end of the billing period.
Dacast will charge you monthly or annually (depending on your plan), on the date you signed up. Charges are billed at the beginning of your billing cycle and may take a few days after the billing date to appear on your account.
If you would like to know your next billing date, current plan, or queued plan, you can visit the Plan section after you sign in and click Account.
Additional Resources: