Best Live Streaming Software for Mac - A Comparison [Updated for 2023]
While MacOS is more popular than ever, Windows still enjoys a massive 74% share of users on the market. With that said, MacOS usage has soared and now accounts for 29.62% of desktop OS usage in the US. Many of its base include multimedia professionals and business users. For this reason among many, streaming software for mac has become an essential tool for millions.
In this article, we'll delve into the best streaming software for mac. We'll discuss options for broadcast software for mac, the best pro streaming solutions and help you decide which software encoders to use. Furthermore, we'll discuss the different broadcasting options for video recording a professional live stream, the best mac streaming software and provide some expert insight on what live streaming software is incompatible with MacOS so that you don't waste your time.
Table of Contents
What is Live Streaming Software?
Comparing the Best Live Streaming Software for Mac in 2021
1. OBS Studio
2. Telestream Wirecast
Hardware Encoder Alternatives to Mac Streaming Software
1. TriCaster
2. Teradek
Video Broadcast Software Alternatives for Windows
1. vMix
2. VidBlasterX
3. XSplit Broadcaster
Final Thoughts
Live streaming hosting technology and features are changing all the time. Please note that this post has been updated to reflect the most accurate information on macOS streaming software as well as alternatives for Windows as of June 2023. 
What is Live Streaming Software?
Live streaming software is a tool that many broadcasters use to encode their live streams. This software can also be used to edit and mix broadcasts in real-time. Some live streaming software even supports the use of text and graphic overlays.
Streaming software is not the same as a streaming provider. A streaming platform is a solution designed to host and distribute your video content. These two tools work together to bring your broadcasts to life.
When looking at streaming software, you are going to want to find the best streaming software for mac. Not all streaming software works on a mac, so you will need to figure out which software works with your operating system.
How to Choose the Best Live Streaming Software for Your Mac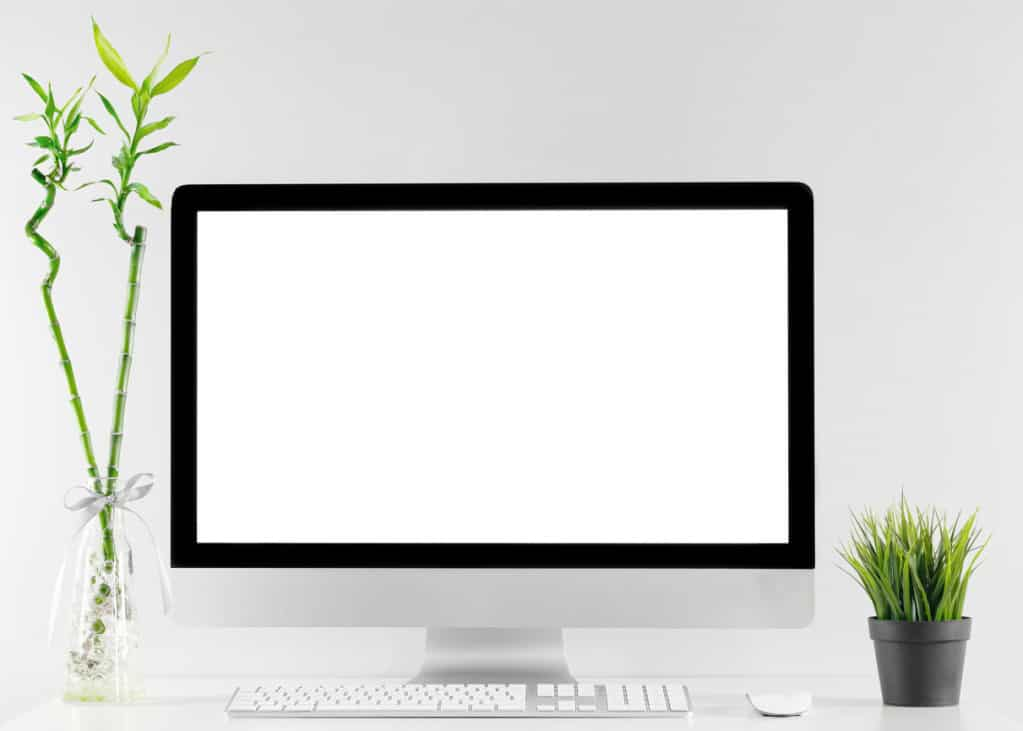 Three key factors should be considered when choosing Mac streaming software: price, features, and compatibility.
Deciding on the right video streaming software involves consideration of three main elements: price, features, and compatibility.
When looking for the best live streaming software for mac, you want to look for software that contains the three above main elements.
1. Price
Live streaming software for a Mac varies widely in price. For example, some professional suites cost $1000 or more. On the other end of the spectrum, other video broadcast software, like OBS Studio, is available for free. There is a wide range of different live streaming software for mac at different price points.
While broadcasters with simpler needs can get away with free live streaming software, advanced broadcasters may be better off investing in professional tools.
Assess your budget and your needs, and see which software options meet your criteria for streaming on mac.
2. Features
Second, it's important to note that each video broadcast software offers a range of different features.
Some features look for in a Mac live streaming software include:
Types of video sources supported (i.e., IP cameras, HDMI, NDI, etc.)
Number of video sources supported
Support for non-camera sources. (i.e., images, videos, screen captures, websites, PPTs, DVDs, audio files, etc.)
Support for chroma key (e.g., green screen)
Output formats and supported resolutions (i.e., full HD, 4K, etc.)
Support for transitions
Ability to insert titles, lower thirds, and graphics
Support for instant replay, slow motion, picture-in-picture, and multiple camera angles
Video effects and filters
An interface that meets your needs, including potential mobile control via tablet/smartphone
Again, consider your broadcasting goals and determine which features make the most sense for your unique needs, then find a live streaming software for mac that has those specific features.
3. Compatibility
When you choose live streaming software for Mac, it must be compatible with your entire streaming setup. Obviously, if you're using an Apple computer, you'll need streaming software that is compatible with macOS
Your video broadcast software needs to support the digital cameras you'll use for live streaming. This aspect generally interfaces with the capture devices you use. Typically, these devices are capture cards that you install inside a desktop computer or boxes that you plug in externally.
You can browse popular models here.
Additionally, choose video broadcasting software that is compatible with any hardware in your live streaming setup. For example, such hardware could include audio mixers, camera switchers, and more. Relatedly, you'll want to ensure that the video ingest mode is compatible as well.
Finally, your chosen software needs to work well with the computer and operating system you'll use for live streaming. You need to consider the compatibility of your entire streaming set-up when choosing streaming software for mac.
Comparing the Best Live Streaming Software for Mac in 2021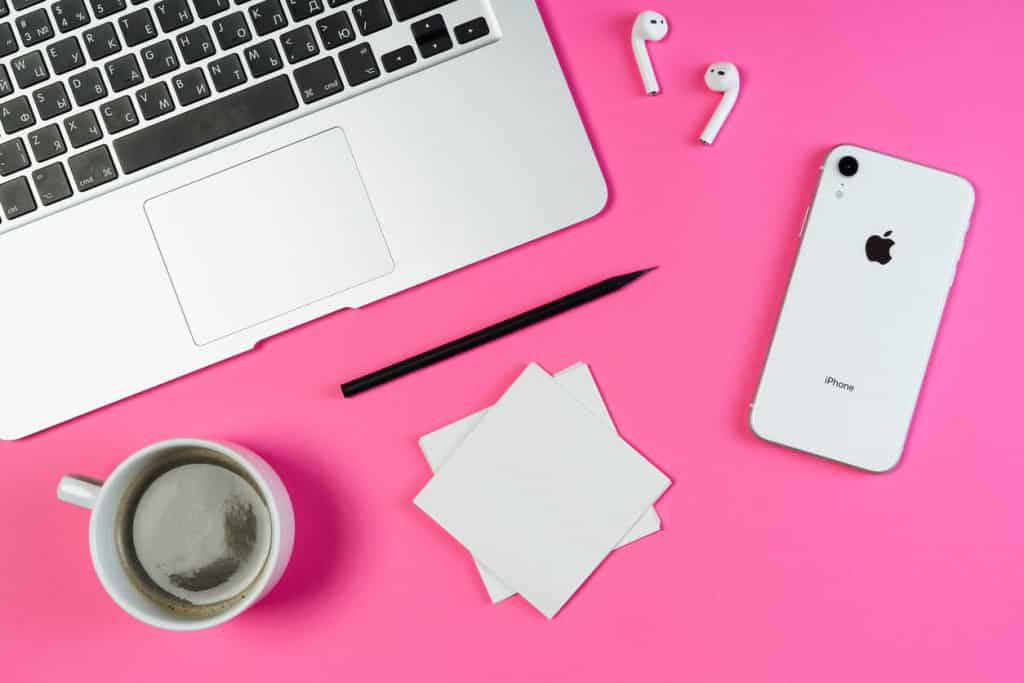 There are many excellent video streaming software applications that are compatible with Mac OS.
There are a few great streaming software alternatives for video broadcasting on a Mac. The two best streaming software for Mac are OBS Studio and Wirecast. Let's take a look at each in more detail.
We will provide a full review of each based on price, features, pros and cons, compatibility, and technical specs.
1. OBS Studio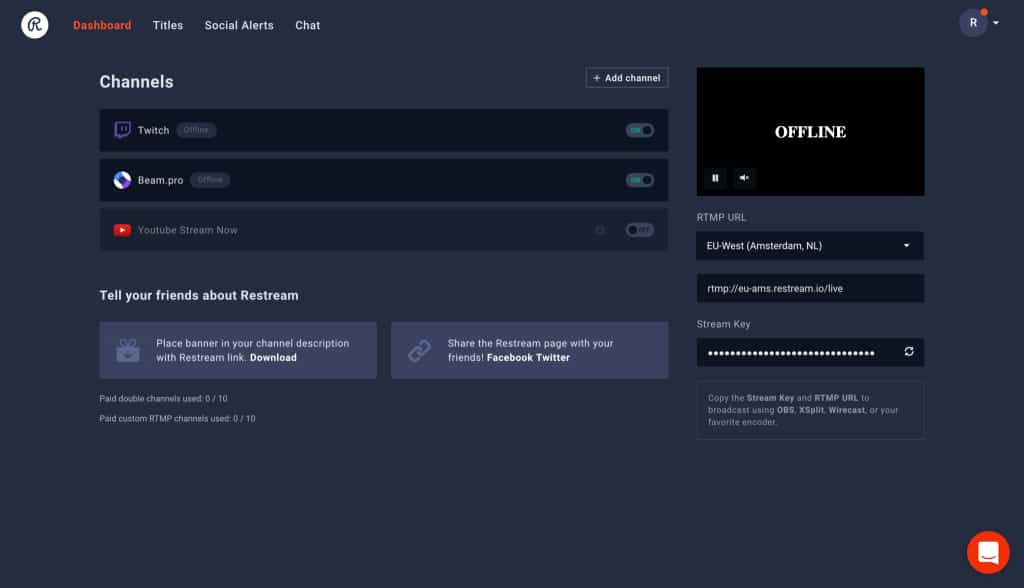 OBS Studio is a community-developed, open-source live streaming encoding software application.
OBS Studio is one of the most popular live streaming software options available. OBS stands for "Open Broadcaster Software," and it is a software package that supports live broadcasting. OBS for macOS is compatible with macOS X 10.13 or newer, Windows 8, 8.1, and 10, as well as Linux/Ubuntu 18.04 operating systems. For the Linux version, FFmpeg is required.
Price:
OBS Studio is free. There is absolutely no cost associated with using this application.That alone makes OBS Studio one of the best live streaming software for mac.
Moreover, OBS Studio is open-source, which means that anyone can collaborate with their teams in the codebase. For individuals such as developers or programmers, it's relatively easy to create modified versions of OBS Studio that integrate new features or streamline your workflow (as we have done at Dacast). OBS Studio allows for customization when streaming on mac.
Features:
OBS has a fairly broad feature set, including the following:
Ability to record live streams
Unlimited number of audio, video, and file sources
Supports FLV/MP4 video files, and AAC/MP3 audio files
Supports transitions
Includes filters for basic video effects, such as chroma key
Includes built-in basic audio mixer
Output RTMP-format stream to any compatible server
Light and dark user interface themes
Support for added functionality via plugins for OBS Studio (there are MANY available)
Additional support for all classic OBS plugins
Pros: 
Cons:
Does not support multi-bitrate streaming – it's not possible to stream live at multiple bitrates at the same time with this software
Can be a bit difficult to navigate at first
Technical Specs:
Please note that these specifications are based on the latest version of the classic OBS Studio Version 27.1.0 released on September 28th, 2021:
Resolution: unavailable
Processor: Dual or 4-Core (recommended)
Input Sources: unavailable
Output Destinations: 1
Memory: 4 GB or more (recommended)
Hard Drive: unavailable
For more in-depth information on OBS Studio's functionality, please check out our post on the best OBS Studio settings for broadcasting live streams.
Compatibility:
OBS Studio is cross-platform, meaning it offers versions for Windows, Mac OS, and Linux. Unfortunately, OBS doesn't publish a definitive list of hardware that functions with its software. However, it does offer an active and comprehensive forum, which is a great place to ask questions and get answers.
To learn how to stream using OBS Studio with a Mac, check out the video tutorial click here.
2. Telestream Wirecast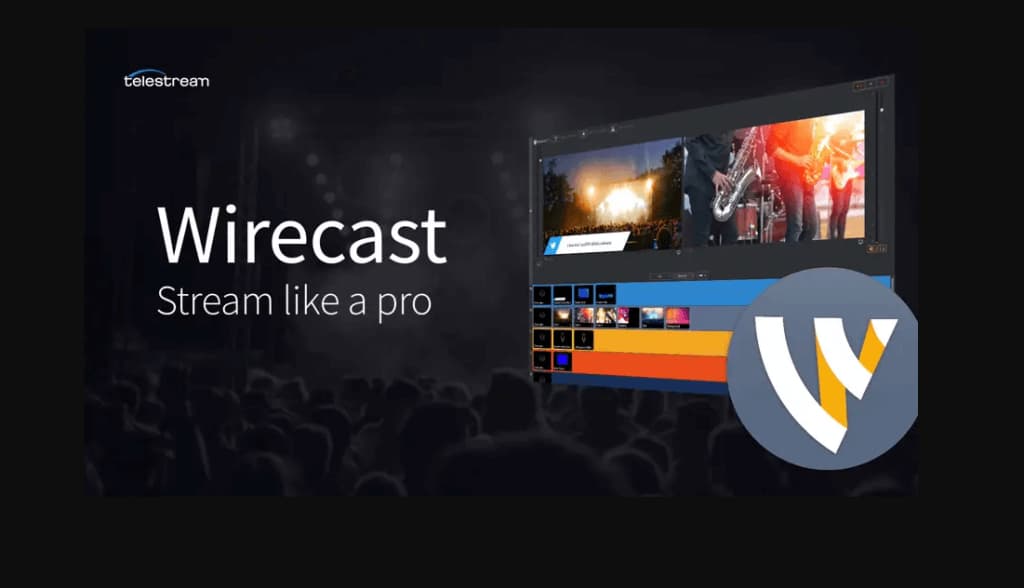 Telestream's Wirecast is a live video streaming production encoder. It supports both Mac and Windows users in broadcasting live video.
The next offering we'll look at is Wirecast from Telestream. Wirecast provides a wide range of services and software for audiovisual uses. Wirecast is a high-end live broadcasting software package with some great functionality for anyone looking for streaming software for mac.
Let's take a look at it in more detail.
Price:
Wirecast version 15.0.1 is the newest full version of the software, and was released on May 13th, 2022. It features several enhancements and fixes, including FBLive polling, re-written WebStream plugin, and Virtual Camera improvements. It also included social media comment moderation, 4K support, and new refreshing UI. To learn more about it, you can check out its tech specs here.
The software comes in two versions:
 for enhanced live production & streaming: pricing is $599 with a free trial
 for advanced live production and streaming: pricing is $799 which also comes with a free trial
Pro adds support for:
"Present" version of NewBlue Titler Live.
Additional Wirecast upgrades are available, including:
: $299/yr
Firewire HDV camera input support (Studio users only need to purchase this feature; the Pro version includes it): $99
NewBlueFX Titler Live (for creation of animated graphics and titles): $245 Standard version, $445 Advance version, $945 Ultimate version
There is a free trial available that is fully functional, though it does contain a watermark.
Features: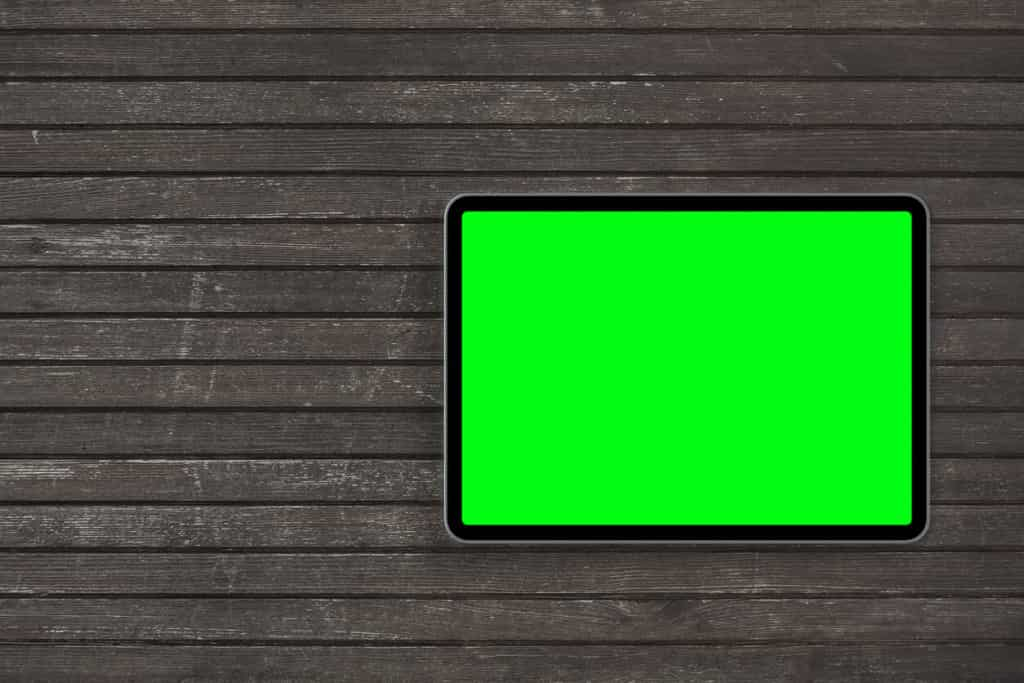 Wirecast is a great product that many Dacast streamers use to host successful live streams thanks to important features, such as chroma key support.
Wirecast is a very capable application. Among its features are the following:
Audio/video sync tool
Use an iPhone or iPad as a wireless video camera source using the free Wirecast Cam app
Twitter integration (pull Tweets directly into your live stream)
Source switching with transitions support
Audio mixer
Editing of all sources via filters, crop, resize, picture-in-picture, and more
Basic titling tool included with Wirecast Studio and Pro; advanced titling available via upgrade
Chroma key (green screen) support
Playlist and slideshow support to queue up content
Stream live to integrated services, including Dacast's RTMP server
GPU-accelerated encoding
Integrate Teradek streams wirelessly
Instant reply function
ISO recording for each camera source
Virtual sets (three built-in, additional available via upgrade)
Built-in scoreboard generator
Pros: 
Simple connection to online video platforms
Local program output feed makes it ideal for sending feeds directly to editing, effects, and broadcast design
Unlimited sources, including cameras, microphones, webcams, IP cameras, capture cards, and computer screens
Free email support
Cons:
Advanced support requires an extra annual fee
Technical Specs:
These specifications are for the latest version of Wirecast 14.0.4 released on October 14, 2020, which is the newest full version as of January 2021.
Resolution: 4096 x 3072 (maximum)
Processor: Intel i5 dual-core @ 2.3GHz, 6th generation (minimum); Intel i7 quad-core @ 2.8GHz+, 6th generation (recommended)
Input Sources: Unlimited
Output Destinations: Unlimited
Memory: 4 GB (minimum); 16+ GB (recommended)
Hard Drive: 2GB, 7200 RPM for record to disk (minimum); 500GB+, Solid State OS Drive (recommended)
Compatibility:
Wirecast is available for both macOS and Windows at the same price. Telestream provides a list of supported cameras, webcams, capture cards, and other hardware here.
For a detailed tutorial on streaming with Wirecast, please check out our dedicated post.
Please check the Wirecast website for information on each version and the latest compatibility.
Wirecast is a comprehensive streaming software for mac.
Hardware Encoder Alternatives to Mac Streaming Software
As we mentioned above, hardware encoders are viable alternatives to video streaming software. Hardware encoders pack the basic functionality of live stream encoding software into a single dedicated piece of equipment. They can be small and simple for mobile streaming, or larger and rack-mounted for studio use.
Now, let's take a quick look at a few of the options available.
1. TriCaster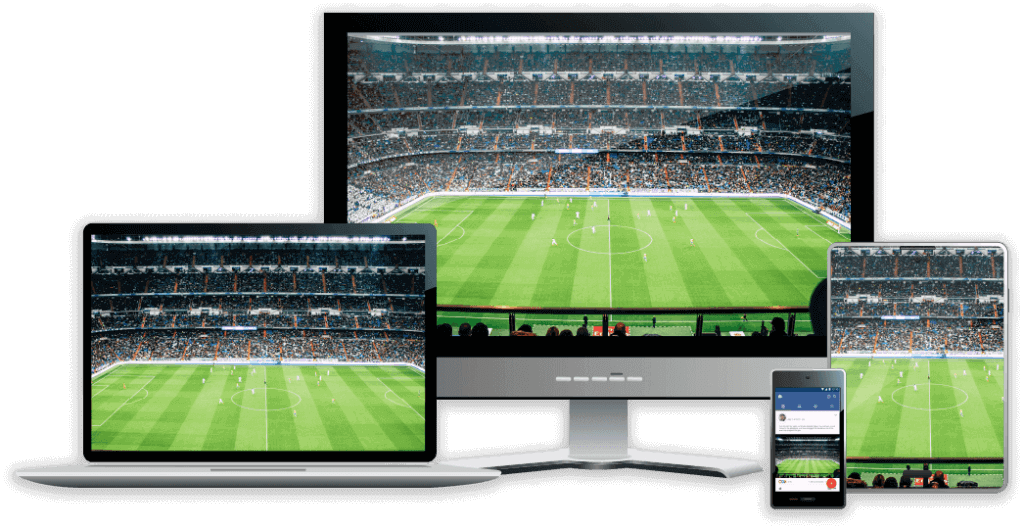 TriCaster is another popular hardware encoder designed for enterprise environments, big live shows, or sophisticated web platforms.
For many years, NewTek has been one of the top broadcast equipment companies on the market. Its flagship encoding hardware is TriCaster. TriCaster hardware is available in five product lines, varying from small boxes to large setups for full production studios.
Price:
The cost of TriCaster encoders ranges from roughly $5,000 to $18,000.
Features:
TriCasters are high-end units with abundant, wide-ranging features. You can learn more about TriCaster products on the NewTek website
Pros: 
Dedicated encoding device (which means it's more efficient)
Reliable technology
Multiple models to choose from
Cons:
A very high price point
Cannot be upgraded for free like live streaming software
Top Products:
NewTek offers several different products in the TriCaster line, including:
TriCaster 2 Elite: Encoding device for advanced, television-grade broadcasting
TriCaster 4k Mini: Portable desktop encoder
TriCaster TC410 Plus: Encoding tool for mid-sized productions
TriCaster TC1: Everything broadcasters need for end-to-end video production
Compatibility:
TriCaster hardware encoders support HD-SDI inputs and a wide range of professional hardware and accessories.
You can also access TriCaster documentation here.
2. Teradek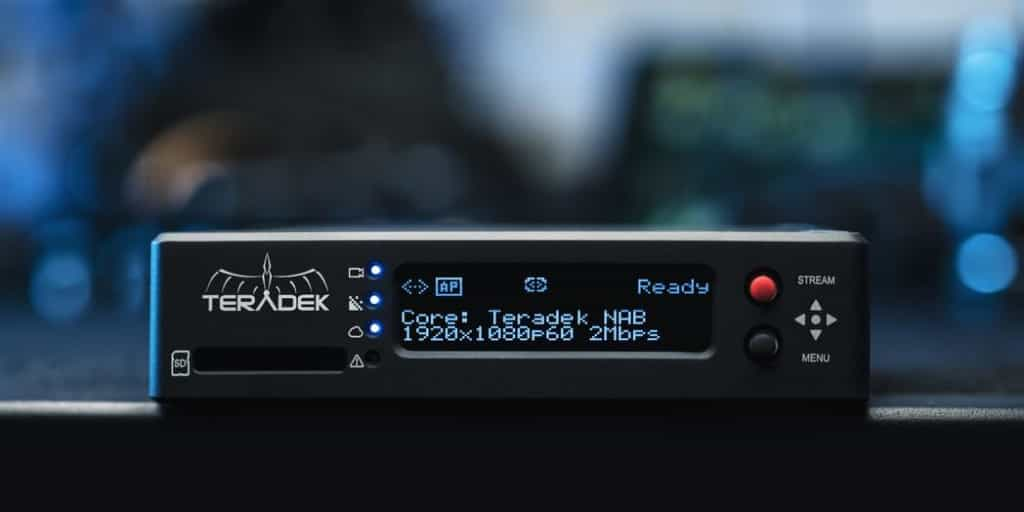 Some of the most popular hardware encoders include Teradek products, whiches offer quick setup and real-time monitoring.
Next in our review of video broadcast software alternatives, is Teradek. Much like TriCaster, Teradek makes a great line of hardware encoders.
Teradek offers four encoder product lines. The T-Rax encoders come as large rack-mounted units made for professional users. The SLICE line offers a smaller rack-mounted H.264 encoder.
Lastly, the Cube and VidiU lines are portable, camera-mounted encoders. They integrate network-bonding functionality with encoding for journalists and other users on the go.
Price:
The cost of Teradek encoders ranges from $700 to $4000.
Features:
Teradek encoders come in a range of styles, with different options for different users. Visit the Teradek website to learn more.
Pros: 
Dedicate encoding device
More affordable than TriCaster
Many options to choose from
Options for broadcasting on the go
Cons:
Cannot be upgraded for free like live streaming software
Top Products:
Teradek offers a wide range of encoding devices for professional broadcasting. Some of their top products include:
: A very powerful compact solution for on the go 4K HD cinema-quality video with
: Live streaming encoder that can be used for broadcasting on the go
: Backpack encoder for broadcasting on the go
: 4K encoding and decoding device
: Designed to support IP video
: Encoder for wireless connection to OVP from television-grade capture equipment
For more info, we offer tutorials on How to Stream to Dacast Using Teradek Encoders
Video Broadcast Software Alternatives for Windows
Unfortunately, some of the best video broadcast software available are not compatible with macOS.
This disparity is most likely a holdover from the former era of consumers who generally chose Windows over macOS. Windows has long been the standard in the broadcast industry, mainly due to hardware and software compatibility.
However, this trend has changed in recent years. Mac computers are becoming more and more popular among a variety of users. In particular, broadcasters, in particular, are quickly adopting the macOS.
Some of the most popular live streaming software options include vMix, VidBlasterX, and XSplit. Each of these apps is widely used on Windows platforms to stream live, but these apps won't function on macOS.
However, you can run Boot Camp on your Mac to use these apps. This gives you access to the Windows operating systems.
Here is a quick comparison of the three streaming software options for broadcasters that are using Windows operating systems or Boot Camp.
1. vMix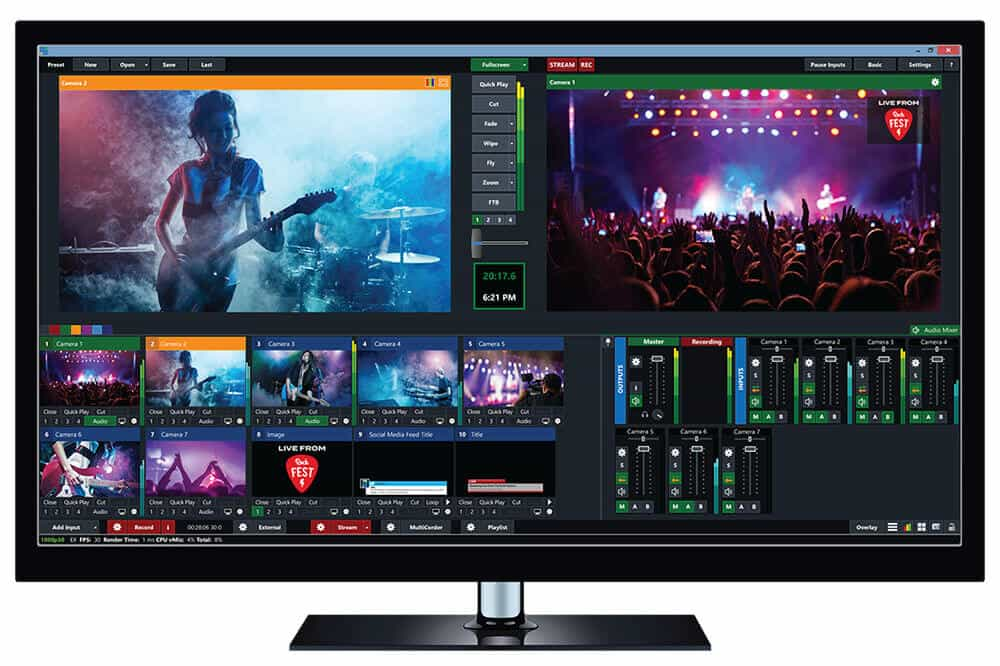 Vmix is a Live Video Streaming Software that allows you to broadcast live productions online.
vMix Software is a professional streaming video software built for Windows, but it can be used on devices that use macOS with the help of Boot Camp.
Price:
vMix offers five different pricing tiers for access to their standard software. The versions are:
Basic (free), which supports 4 (up to 2 camera/NDI) inputs and video up to 768 x 576 resolution
Basic HD ($60), which supports 4 inputs (up to 3 camera/NDI) and video up to Full HD 1920×1080 resolution
HD ($350), which supports 1,000 inputs, adds vMix call functionality, 4 overlay channels, and supports full HD video in 1920×1080 resolution
4K ($700), which supports 1,000 inputs, 4K resolution video (4096 x 2160), PTZ control, 2 recorders, instant replay, 4 SRT outputs, and much more
Pro ($1200), which also supports 1,000 inputs, includes all 4K features and 2 records, plus up to 8 callers, up to 4 cameras for instant replay, and 4 SRT outputs
The following is a subscription license and includes, and is charged on a monthly basis:
MAX ($50/month), which also supports 1,000 inputs, 1,000 NDI inputs, and includes all 4K resolution video (4096 x 2160), PTZ control, 2 recorders, instant replay, 4 SRT outputs
These prices are for a one-time purchase. For additional information on each plan, please check out vMix's pricing page.
Features:
vMix offers a wide variety of tools, including source switching, encoding, multicasting, and screen recording.
Pros: 
Affordable one time purchase
Fully loaded with the tools that broadcasters need for a professional-looking live stream
Reliable platform
Cons:
Only available on Window
Some difficulties with graphic and text overlays
Streams at a lower bitrate than other alternatives
Compatibility:
The standard version of vMix is only compatible with Windows operating systems. However, the vMix screen recording tool is available on both macOS and Windows. The latest version of the Windows-specific software is 24.0.0.71 and includes an upgrade to a free 60 day trial of vMix PRO for download. While vMix 24 is for Windows only, the software can be installed on a Mac via Boot Camp if the machine has a Windows partition.
2. VidBlasterX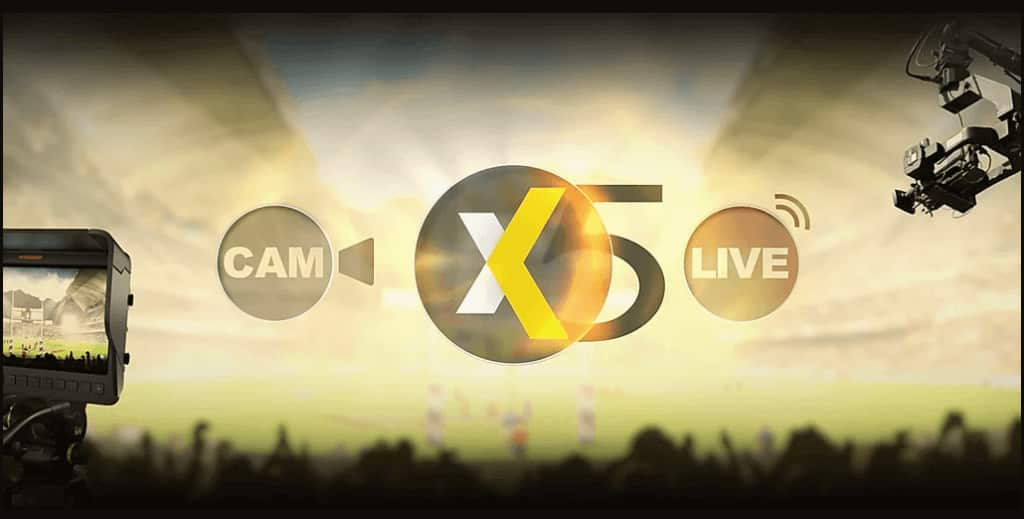 VidBlasterX is a versatile live production application, that captures, streams, and broadcasts video anywhere. Source: VidBlasterX.com
VidBlasterX is a full-service streaming software that provides tools for video capture, streaming, and broadcasting.
Price:
VidBlasterX has three pricing plans:
Home: $9/year supports 7 modules.
Studio: $99/year supports 25 modules.
Broadcast: $999/year supports 100 simultaneous modules. This version also supports multiple recorder & streamer modules in a single profile.
Features:
Some of VidBlasterX's professional features include high-quality recording, audio mixing, lower thirds, text and graphic overlays, and multi-source streaming.
Pros: 
Fully loaded with professional streaming tools
A simple annual subscription pricing structure
Small investment for professional results
Modular platform for easy use
Cons:
Can be a bit difficult to use for beginners
Some limitations on lower-priced plans
Compatibility:
VidBlasterX is compatible with Windows, and it can run in cloud-based environments. Check out our tutorial to learn how to set up VidBlasterX with Dacast.
3. XSplit Broadcaster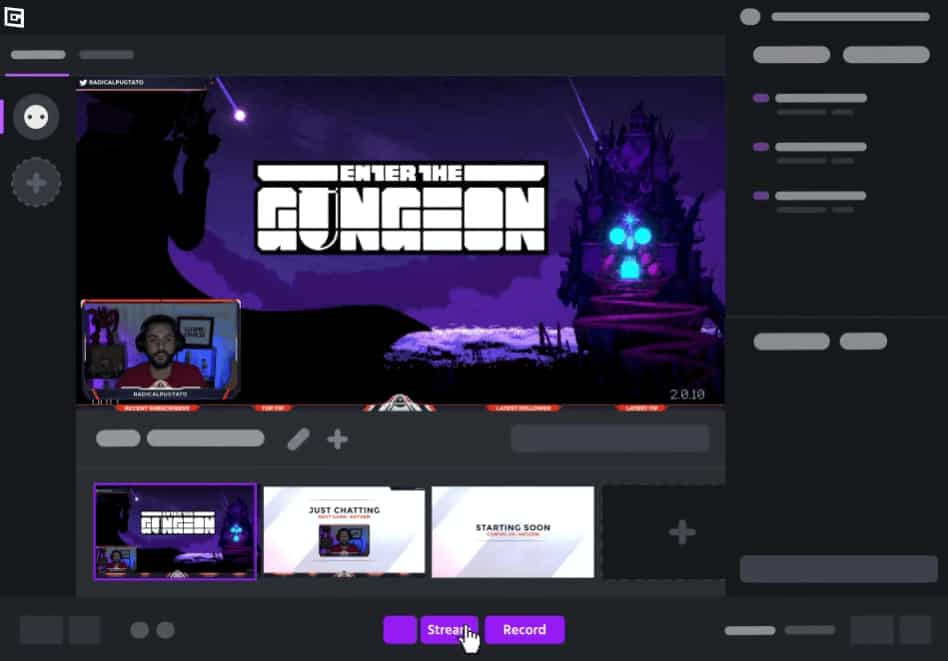 XSplit's streaming software is intuitively designed, and easy to use a suite of video content creator tools.
XSplit provides a couple of different products and software offerings for broadcasters, but in this review, we're looking specifically at their streaming software, XSplit Broadcaster. Their other two products are XSplit VCam and XSplit Connect Webcam.
XSplit Broadcaster is a tool for editing your live streams in real-time. Some of its top capabilities include source switching, text overlays, background blurring, and engagement tools
Price:
There are four ways to buy XSplit, and each includes a free license that allows users to test the software. The Premium bundle license, which includes access to Vcam, Presenter, and Broadcaster, can be purchased at the following 3 tiers:
3 Month Licensing: $35.00
12 Month Licensing: $70.00
Lifetime Licensing: $230.00
Features:
XSplit offers quite a few valuable features for broadcasters, including:
Text and graphic overlays
"Scene" switching
Tools for quick editing
Chat tools for Facebook, Twitch, Mixer, and YouTube
Pros: 
A wide selection of editing tools
Tools for boosting engagement on social streaming platforms
Reliable software
Reasonably priced
Cons:
No tools for encoding
Some reports of latency issues
Not currently available for macOS
Compatibility:
XSplit is currently only compatible with the Windows operating system. However, XSplit will soon be available for macOS.
Final Thoughts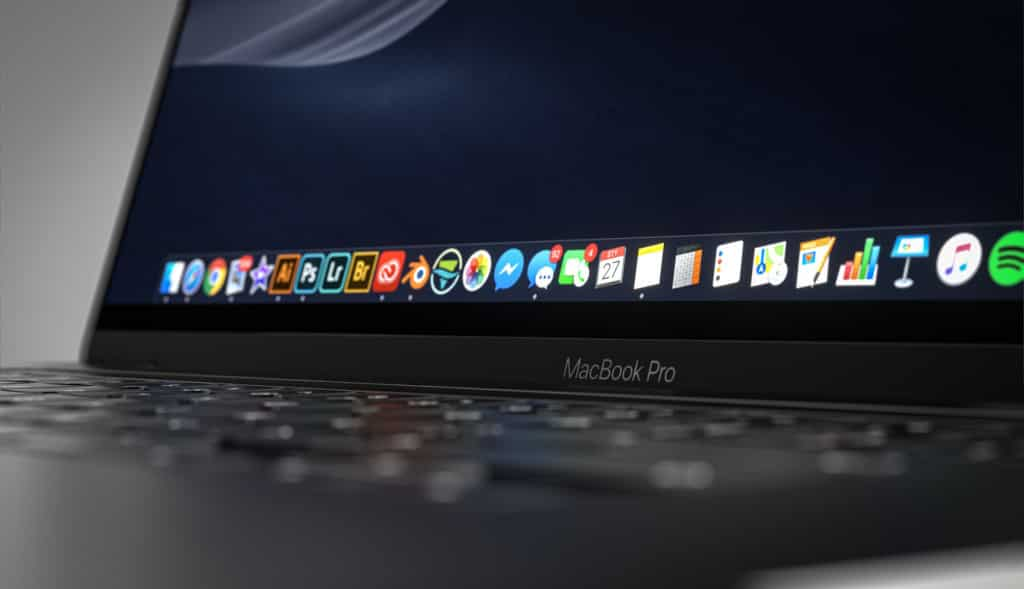 As MacOS becomes increasingly popular around the world, the variety of live treaming software for mac also increases. OBS and Wirecast are both fantastic options that both offer solid broadcasting software for mac.
There are other options, of course. But, for broadcasters looking for more power with their streaming apps, we'd recommend checking out a hardware encoder as an alternative.
With that said, if you're looking for a streaming solution to host your broadcasts, we recommend trying Dacast. With Dacast's 14-day free trial, you can test drive the powerful platform without restriction.
Sign-up and get started today. No credit card required.