Comparison of Church Live Streaming Solutions
Live streaming solutions are powerful communication tools for churches and houses of worship. The digital native generation is long-accustomed to receiving information of all kinds digitally. In particular, video helps you reach the largest possible audience. This includes people who are traveling, located in other countries, relocated for school or work, and so on. Hence the focus of this article — church live streaming solutions available in 2019.
Some churches and houses of worship may fear that streaming live video will decrease in-person attendance. However, the opposite is actually true. In fact, stats show that around 30 percent of people who watch a live stream will later attend in person. In fact, live streaming helps to build your audience, both digital and physical, to the highest possible level, and without extra cost.
How churches use live streaming today

Houses of worship are using church live streaming solutions in many different ways. Many congregations, like Grace Church in California, now live stream all their sermons. Others are live streaming Christmas plays and musical performances. Still, others live stream weddings, bar-mitzvahs and bat-mitzvahs, and other events.
Live streaming these types of events can be great for your audience. According to one review of the scientific research, the benefits of using online video with church live streaming solutions include:
Enhanced "comprehension and retention of information"
Support for "multi-modal" learning
Appealing to multiple learning preferences, and
Improving understanding of complex information.
Key live streaming equipment
Streaming live video on a website is easier than ever before. In 2019, anyone can pick up a smartphone and start streaming today. But doing it professionally, however, requires a bit more equipment and better features.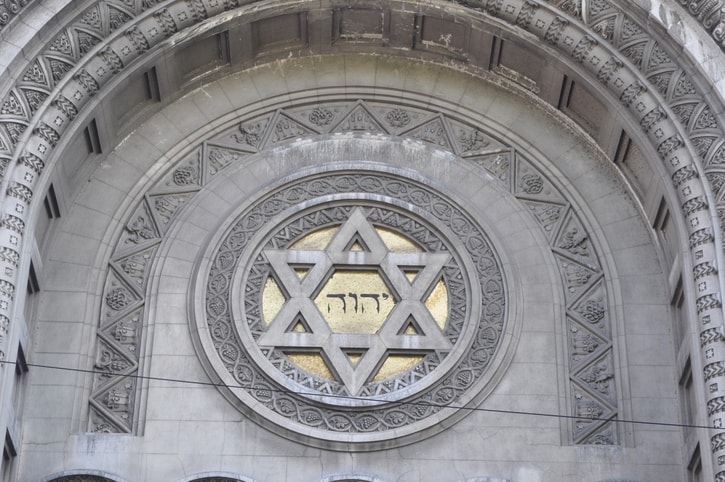 But not to worry. It remains very easy to set up modern, professional live streaming with just a camera and a laptop, especially with a dedicated OVP.
The first key element is to choose the right equipment. Many churches choose to broadcast live with a "PTZ" camera. These self-contained units can be permanently installed in discreet locations and can be remotely controlled. This allows a single engineer or technician to monitor and produce a live stream. Coupled with already existing audio systems, PTZ cameras make it easy to get a quality live stream up and running fast day after day.
Church live streaming solutions: A Review

As any live broadcaster will tell you, the real core of any streaming program is the video itself. That said, hosting and serving video to reviewers requires some sort of church live streaming solutions. These services, often known as "online video platforms" (OVPs), provide the hosting and delivery that takes video from your house of worship and sends it to viewers.
In 2019, there is a wide range of live streaming platforms on the market. Each offers a different combination of features, price, and focus. This is a plus in terms of available options and consumer choice. However, it can also pose a challenge for newcomers to sort through all the options to make an informed decision.
In this article, we'll focus on reviewing four key elements that are important for most users:
White-label service (refers to an ad-free, branding free service. Your own logo and colors will be the only thing present).
Distribution (refers to how a given service gets its content to viewers)
Storage / Bandwidth (refers to how many videos you can store/stream)
Cost (refers to plan and billing frequency options, ongoing vs. one-time events, etc.)
Now, let's get started looking at specific video streaming solutions for churches and other houses of worship.
Dacast
First, let's examine Dacast, our own streaming platform. Dacast provides live and on-demand video streaming for many churches and places of worship of various faiths.
White label
All Dacast video streams and VODs are completely white-label! You can add your own logo and customize player theme to your choice.
Distribution
Dacast uses the Akamai CDN for the delivery of all live streams and videos. Akamai the largest and fastest CDN in the world, beating out Amazon's Cloudfront CDN by double digits in various tests.
Storage / Bandwidth
Dacast plans begin with 100 GB of bandwidth at 20 GB of storage for the very affordable "Starter" plan.  The popular "Premium" plan increases bandwidth to 2,000 GB and storage to 200 GB. The Premium plan also reduces overage costs to $0.0625 per GB—highly competitive for a service with guaranteed Akamai delivery.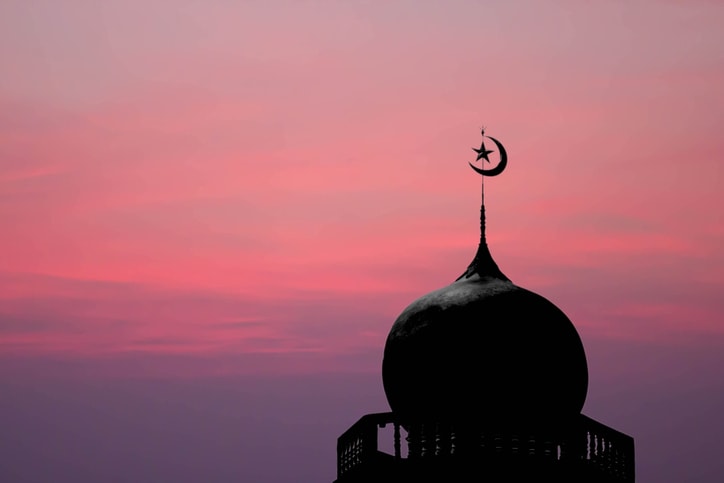 We also offer custom high-volume plans available that reduce per-GB bandwidth and storage costs. All bandwidth that isn't used in a given month will roll over to the next month. Additionally, Dacast offers event-based pricing for one-time or occasional live streaming.
Cost
The Starter plan is $39/month, and the premium Scale plan is $188/month. As mentioned above, Dacast also offers "event pricing" in case you just stream occasionally for just $63/month. More pricing details can be found here.
IBM Cloud Video
Next, let's look at IBM Cloud Video. Formerly known as UStream, IBM Cloud Video offers live streaming and video on-demand services. Let's take a look at the services IBM Cloud Video offers to churches and other users.
White label
IBM Cloud Video only offers white-label service with Platinum plans ($999/month) and custom-priced plans. Co-branding is available at the Gold Plan level ($499/month).
Distribution
IBM Cloud Video uses an IBM server network to deliver content. It's not quite as powerful as a solution as a top tier CDN, but it does suffice for some users' streaming needs.
Storage / Bandwidth
Storage and bandwidth are relatively expensive with IBM Cloud Video. The Silver Plan ($99/month) includes just 100 viewer hours and 1 TB storage. The Gold plan includes 2,000 viewer hours and 2 TB of storage, and the Platinum plan includes 5,000 viewer hours and 5 TB video storage.
Cost
As we can see from the above, IBM Cloud Video is relatively expensive. Accessing professional-grade features like white-label service requires paying at least $999/month, while a decent amount of viewer hours costs $499/month.
Vimeo Live
The third platform we'll examine is Vimeo Live. Ever since acquiring Livestream in September 2017, Vimeo has been offering live streaming in addition to their VOD (Video-On-Demand) platform. Here are the features that Vimeo Live offers to those looking for church live streaming solutions.
White label
All Vimeo plans are white-label starting at $20/month. However, this plan doesn't include live streaming. Live streaming is only available starting at $75/month.
Distribution
Videos and streams for Vimeo are delivered via an internal server network similar to what IBM uses. Also similarly, this network is not as robust as a top tier CDN and buffering complaints are one of the most common issues experienced by Vimeo users.
Storage / Bandwidth
At the $75/month plan level, Vimeo includes unlimited bandwidth and 7TB of storage.
Cost
Vimeo offers live streaming for $75/month. This platform also offers custom-priced plans for users who need more advanced features.
Boxcast
Finally, let's compare Boxcast in terms of church live streaming solutions. It's also a hosting service that offers a variety of tools and features.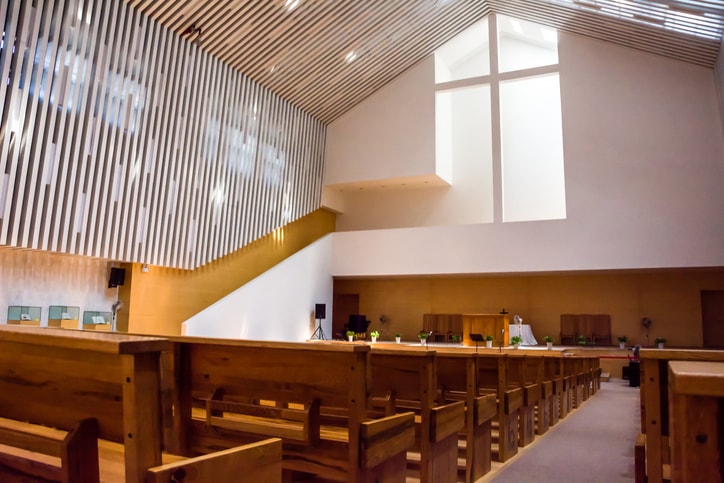 Though optimized for live streaming, Boxcastonly offers very limited VOD (Video On Demand) functionality.
White label
All Boxcast plans include white-label streaming.
Distribution
Boxcast highlights the fact that they use Amazon's AWS Cloudfront CDN (Content Distribution Network). Cloudfront is a capable CDN, but as noted above, it is not as fast and does not have the server numbers or distribution that Akamai does.
Storage / Bandwidth
All Boxcast plans include unlimited bandwidth for streaming. Storage is different. Instead of charging per GB, Boxcast plans retain recorded live streams for a given period of time. The Standard Plan saves a copy of each broadcast for 1 month, while the Advanced and Advanced Plus plan keeps recordings for 1 year.
Cost
Boxcast starts at $99/month for the Standard Plan. The Advanced Plan, at $129/month, increases storage duration and adds better analytics and Roku/AppleTV support. The $299/month Advanced Plus plan adds support for monetization and scoreboard/graphic overlays.
Conclusion
In 2018, an estimated 2.38 billion people watched streaming or downloaded video across all devices. Those numbers continue to rise in 2019. Lots of different religious groups are taking advantage of the rise of video to boost the size of their audience. You can do the same if you look seriously at church live streaming solutions.
We think Dacast is the best option for most houses of worship today. But you don't have to take our word for it: you can try out our online video platform for yourself. We offer a free 14-day trial (no credit card required). Just click the button below to sign up and start streaming live today!
Finally, we invite you to join our LinkedIn group for regular live streaming tips and exclusive offers.
Thanks for reading this online video platform comparison. Let us know your feedback and questions in the comment section below. We love to hear from our readers, and we'll respond as soon as we can.
Subscribe Now
Stay up-to-date with the latest features and product releases. Cool tips, expert advice and more.