Enterprises and other corporate users have a major incentive to use live streaming video for events. There are several reasons why using a live streaming service can greatly benefit a corporate business. First and most important is the fact that it's a technology that can hugely increase your reach. With the support of a live streaming service, a broader, more global audience is just a click away. And that's only one reason why we want to help you choose a cloud-based video streaming service that's a good fit for your particular corporate event.
Corporations can also benefit from live streaming internal events like board meetings. Streaming video is perfect for major product announcements and demos, as Apple has demonstrated so successfully. Many other companies and enterprises are now following suit. Streaming can also be used for press conferences and other announcements. Beyond all of these uses, streaming video can be extremely effective for internal and external training.
This blog post will go over some of the specific technical challenges faced by businesses when it comes to live streaming. To simplify your decision-making process, we'll then compare several video streaming services available to corporate businesses today.
Now, let's get started with helping you choose the online video platform that fits best your business needs.
Business-Specific Challenges for Live Streaming
Corporate users tend to demand more from their products and services–and for good reason! It's not by coincidence that "Enterprise-grade" is a common term denoting quality, durability, and fail-safe operation. We can divide common business-specific needs into a few different categories of challenges.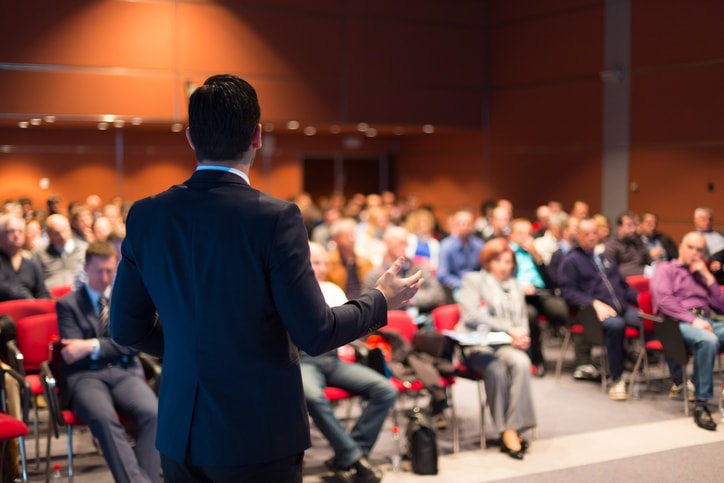 One challenge is security. Corporations often deal with sensitive information. This may include trade secrets, confidential business information, financial details, medical records, and more. Information like this must be protected.
A second challenge for corporate users is customization. While home users may be content with a few niggling annoyances in a service they use, that won't do in a corporate setting. Workflows must be powerful and customizeable. Corporate users need to be able to tailor their accounts to your specific needs.
Third, corporate users need data. Large businesses are driven by data that allows funding and other decisions to be made on a material basis. This means that access to up-to-date and accurate analytics are especially important for corporate live streaming and video hosting.
Finally, corporations need quality. They need to be able to guarantee a product that operates as expected and does not have errors or bugs. Additionally, they need a fail-safe operation so that you're not out of luck if a critical piece of hardware or software does encounter a glitch.
Essential Video Streaming Service Features for Corporate Events
These needs correspond with specific features, which we will list here in a bit more detail.
Security
Security issues for live streaming can be mitigated in a number of ways. Password protection provides a simple option. Geographic and referrer restrictions allow for more granular control. These allow you to black or white-list certain countries, and to only play video on certain domains (preventing pirate embedding). HTTPS delivery ensures that "Man-In-The-Middle" attacks on your live stream are thwarted. A secure online video platform is essential.
Customization
Customization is best delivered via APIs. Video APIs allow you to design your own user interface on top of a video streaming platform. This can be embedded into existing web portals and applications with which your users are already familiar. Combined with SSO (Single Sign-On), this will streamline operations considerably. Look also for white-label services that allow you to customize or remove branding on all videos.
Data
A professional-grade OVP can integrate analytics tools. Additionally, using external tools like Google Analytics or Piwik is possible. APIs make it possible to access this data programmatically. This, in turn, helps with automatically generating reports or routing data to dashboards, where it can be viewed in context with other business metrics.
Quality
In terms of quality, a good streaming video platform should provide backup URLs for each live stream. In the event that the first stream fails for any reason, this should ensure a rapid switch-over to a functional stream. Look for an OVP that has been widely used and is well-reviewed. Another factor to consider here are the CDN and OVP uses. Look for a top-tier CDN that gives you access to a powerful CDN network.
A professional live streaming platform will also bypass common firewalls and content blockers. As many as 40% of corporations, schools, universities, and other institutions block common social streaming sites like YouTube and Facebook.
Comparing Video Streaming Services
Wowza
The first streaming platform we'll consider here is Wowza. Wowza's video streaming service offers two elements: Wowza Streaming Engine, and Streaming Cloud. The Streaming Engine is a software package formerly known as Wowza Media Server. This is a capable software, but this article is focused on cloud-based streaming services.
That brings us to Wowza Streaming Cloud. This video streaming service allows you to stream globally through a pay-as-you-go model. Let's see how it meets our criteria for corporate users.
Security: Wowza offers a number of options. These include geographic restrictions and CDN token authorization.
Customization: Wowza includes a RESTful API for their platform. No integrated chat available.
Data: The platform doesn't include built in analytics for gathering info.
Quality: The platform sometimes experiences issues, which are documented on their system status page. Basic support responds in 48 hours. Latency and technical quality are otherwise good.
Cost: Standard plans starts at $199 per month. Premier Plan, at $999 per month, includes 15 TB of bandwidth and 350 processing hours. Premium technical support is available for an extra fee.
JW Player
Next, let's take a look at JW Player and its video streaming service. As the name implies, JW Player is built around a video player. Originally, this was the default video player for YouTube. As a videojs player (DaCast player is built on videojs, for example), JW Player is another very popular player and is widely used.
Last year, JW Player added a live video streaming service to its offerings. It's a relatively basic plan, but it does offer value to those who are already using JW Player.
Security: JW Player live streams support a number of DRM options, HTTPS encrypted streaming, tokenized security, and temporary URLs. The platform does not support referrer restrictions. Geo restrictions are available on custom plans.
Customization: There is a JW Platform API, but public information is unclear on whether this supports live streaming. JW doesn't support integrated chat.
Data: Includes a built-in analytics platform.
Quality: The platform seems stable. Business plans include priority email support, while Enterprise plans include VIP support.
Cost: Starter plans start at $5 per month but do not include live streaming. The Business Plan, at $50 per month, includes 1,500 videos and 150,000 plays. Enterprise plans with ad integration and no revenue sharing are available on a custom basis.
DaCast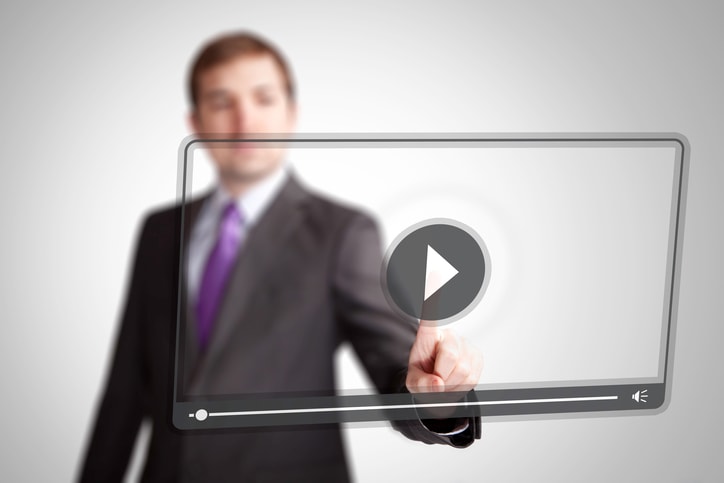 Finally, let's compare JW Player and Wowza with DaCast. DaCast is a video streaming service and also offers video-on-demand hosting. The Akamai CDN (Content Delivery Network) delivers all video for DaCast to ensure maximum performance. Akamai is the largest CDN in the world.
Security: DaCast includes a wide range of security options including HTTPS streaming, tokenized access, geographic and referrer restrictions, and stream password protection.
Customization: White-label streaming service (ad-free) with full API access for programmatic access to video platform, live streaming, analytics, and video player customization. Integrated chat can be added via external tools.
Data: Full analytics included with all plan levels, and supports external analytics packages.
Quality: DaCast includes 24/7 email support for all accounts. Users on Pro and Premium plans receive phone support. Lines go directly to staff—not to a call center. Low-latency streaming options are available.
Cost: Pricing for DaCast is in three tiers. The Starter plan costs $19 per month and includes 100 GB of bandwidth and 20 GB of storage. The Pro plan costs $125 per month and ups this to 2 TB bandwidth and 200 GB storage. The Premium plan at $289/month includes 5 TB bandwidth and 500 GB storage. Event pricing is also available.
Conclusion
Building up the equipment, experience, and workflow necessary for quality live streaming takes a little time. However, it's a worthwhile investment. Getting involved in live streaming is a great decision for many businesses who want to keep up wi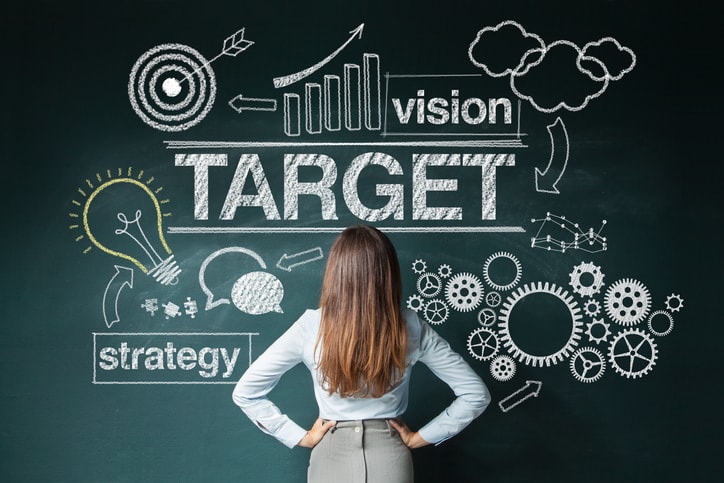 th current trends and/or broaden their reach. This medium is the future of entertainment and marketing. If you haven't started already, now is the time to give it a try!
Corporations need information to make informed decisions. Our aim in this article has been to provide you with the information you need. That includes data on what sort of features you should consider, and an introduction to three of your online video platform options.
DaCast helps a wide range of businesses get started with live streaming. If you're interested in giving our video streaming service a try, check out how this platform could boost your business with our 30 day free trial (no credit card required).

Do you have any questions, comments, or concerns? Let us know in the comments section, below! For regular tips on live streaming, feel free to join our LinkedIn group.