Facebook Live Video Streaming
In recent years, Facebook has increasingly become the premier platform for multiple types of internet content. With a user base in the billions, there's no denying that the audience you can reach via Facebook is massive. In March of 2016, Facebook announced that it would begin ranking live video higher than saved content in users' "News Feeds." This shift in content ranking points to a larger trend that's impacting all kinds of industries and viewers around the world. In short, live video streaming and on-demand video content have become ideal methods for reaching broader audiences and diverse viewership on multiple devices.
We've compared in detail the free, consumer-grade live video streaming apps available today in other blog articles. While limited in features, these free services may be sufficient for streaming the occasional, non-professional video content. A user simply wishing to stream personal content to a random audience, for example, without concern for quality, tech support, or monetization may be satisfied with a B2C platform.
Why choose a B2B live streaming platform?
There are, however, many reasons why we generally don't recommend free streaming options for professional use.  In particular, professional-grade B2B (Business to Business) live streaming platforms can offer better-quality streams with a much wider variety of features and support, including:
the ability to reach global viewers via a live streaming CDN
the ability to generate revenue from your stream with Pay-per-view, subscription, or ad-based monetization
24/7 tech support, including during your live stream
detailed analytics and other real-time audience measurement tools
the ability to embed your stream on your own website with your own branding
access to white-label service, and
much more!
Now, none of this implies that you should forgo using social media apps with your live streams. With a dedicated live video streaming service, you can also easily broadcast your content over all your social networks at once. With a B2B platform like Dacast, you have access to the best of both worlds–a high-quality streaming service AND the broad reach of social media sites.
So how do you share your live event on Facebook?
How to share your live event on Facebook
We'll explain how to embed a live stream from Dacast. A premier platform for live video streaming and video hosting, Dacast is built around the SaaS (Streaming as a Service) model. This means that even users brand new to live streaming can easily set up a live stream channel and customize it to your needs and goals. At the same time, our feature-rich and affordable pricing plans allow experienced streamers and businesses access to all the tools you need in one place.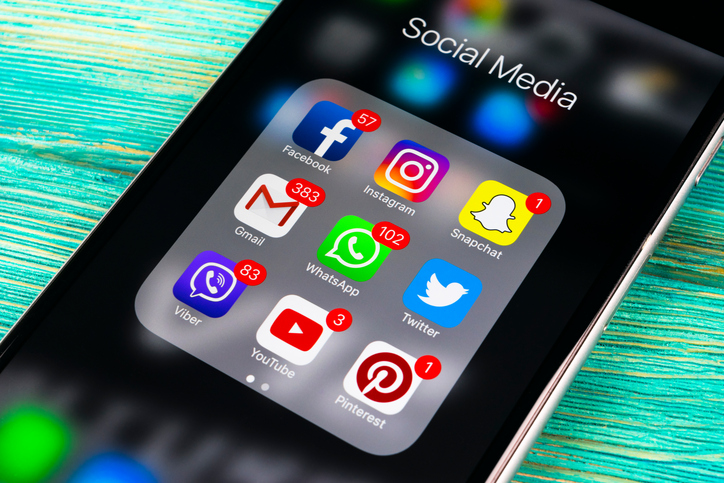 To get started, you need a Dacast account and a Facebook page to share your content.
First, log in to Dacast and select the live stream that you wish to share. Note that you create this stream before your broadcast begins, so all this will work perfectly even if your broadcast hasn't started yet.
Once you've logged in, click the tab labeled PUBLISH SETTINGS. You should see a variety of sharing options here, including something called a "Facebook share code." This share code will look a bit like a standard URL.
Copy this URL, and then insert it within a Facebook post.  You'll probably want to include a few preview sentences or a longer description of the content within for your viewers. That's it! You have just embedded your live event on your Facebook page.
To play your stream directly in your Facebook feed, you may want to use our multi-destination streaming technique or, if you are a Switchboard Live users as well you can benefit from our new partnership.
How to Make Facebook Live Video Streaming Successful
Getting your Facebook live video streaming content to work is pretty simple. Making that video stream successful, however, can represent a bigger challenge. Here are a few of our favorite tips and tricks to maximize the social reach of your Facebook live video streaming content.
1. Start Promotion Early
Don't wait until your live stream begins to start engaging your target audience! Instead, let them know about the upcoming event ahead of time. Create a Facebook event and invite all your friends, customers, coworkers, etc. Consider some sort of contest or giveaway to generate some buzz. Write and release a press release, and generally make sure news of your event circulates widely.
2. Engage Your Target Audience
The best way to generate viral content is to make sure it reaches the hands of thought-leaders in your field. These could include other businesses, prominent bloggers, celebrities, radio or podcast hosts, etc.
Make a point to build relationships with others in your field. When appropriate, send them your video stream before it goes live. You may receive some excellent free advertising with this approach, and you'll build relationships that can help you in the future.
3. Use Hashtags
Many people over the age of 50 don't understand how hashtags work. However, it's good to keep in mind that hashtags are critical to spreading content widely across the internet. For example, if you're live streaming the Superbowl, use hashtags like #superbowl or #superbowl51. You can learn more about how to use hashtags here.
These hashtags make it easy for social media followers to aggregate content from a variety of sources. In turn, this helps to increase the chance that new viewers and audiences discover and share your Facebook live video streaming content.
4. Consider Advertising
Facebook offers an integrated advertising system that makes it easy to put your ads in front of a target audience. Facebook matches ads to users based on the content they have liked, interests they have listed, or other factors like age and geographic location.
This fine-tuned control makes it easy to reach a very specific target audience. This feature is part of why Facebook has become one of the premier advertising platforms in the world today. Another benefit of this granular control is that ads for a narrow target audience are likely to be cheaper than ads targeting a huge group (women 25-35, for example, is a very competitive market). This drives prices down, for obvious reasons. It also makes Facebook a competitive market in which even small businesses and non-profits can easily reach their audiences–without breaking the bank!
Finally, Facebook offers paid options to increase the reach of your content. These options include the categories of "promoted posts" and "offers," which are also worth exploring.
5. Use Images
As you're probably aware if you use social media regularly, images make a big difference in attracting viewers to your content. Use images that are clear and refer back–implicitly or directly–to the content, event, or business you're trying to promote. Furthermore, make sure you select the right image quality for each social media platform, to ensure the best quality visual for your viewers.
As mentioned above, it's important to choose a live streaming platform that offers white-label service and ad-free streaming. Otherwise, you risk compromising the look of your content, lowering potential to market your brand or business, and losing control and rights to your own content. With free streaming apps like Facebook and YouTube Live, there's no access to white-label ad-free streaming.
Conclusion
We hope this article provided you with useful tips! Not a Dacast broadcaster yet? We'd love for you to give us a try! You can take advantage of our 14-day free trial (no credit card required) by clicking the button below.
For more tips on live streaming and exclusive offers, you can also join our LinkedIn group.
Good luck with your broadcasts, and post any questions or feedback in the comment section below. We love to hear from our readers!
By Max Wilbert.